Heavy traffic, road rage, air pollution - these are things that make us want to take a vacation. Wouldn't it be reasonable, then, to travel somewhere where cars don't exist? Luckily, there are many beautiful car-free destinations all across the world. In these nine places, you'll leave your vehicle behind and finally get to breathe in some fresh air and enjoy a peaceful day - no honking, no worries about parking spaces, and no danger to pedestrians.
1. Chamois, Italy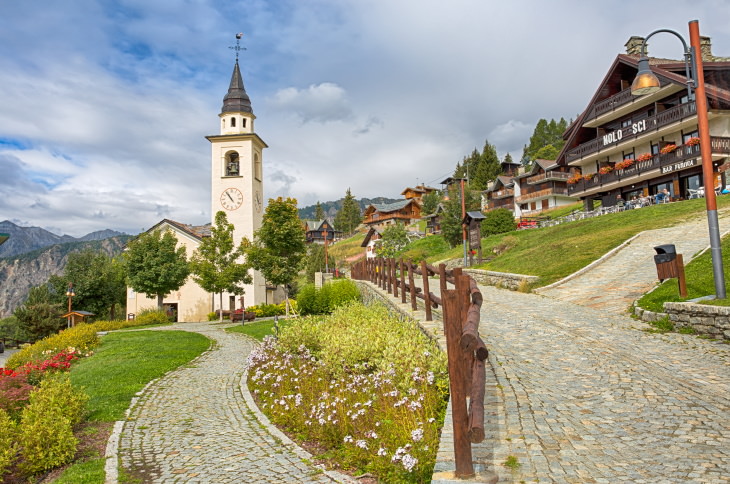 Chamois is a picturesque Alpine town located 1,814 meters (5,954 ft) above sea level in the Aosta Valley in Northern Italy. It is the only town in Italy not accessible by car, which was a conscious decision made by the locals as a way to preserve the pristine mountains and wildlife around their town. In fact, Chamois is one of the 19 so-called Alpine Pearls - the most pristine and environmentally friendly vacation spot in the Alps. Visitors can reach Chamois by cable car. How fun is that!
2. Hydra, Greece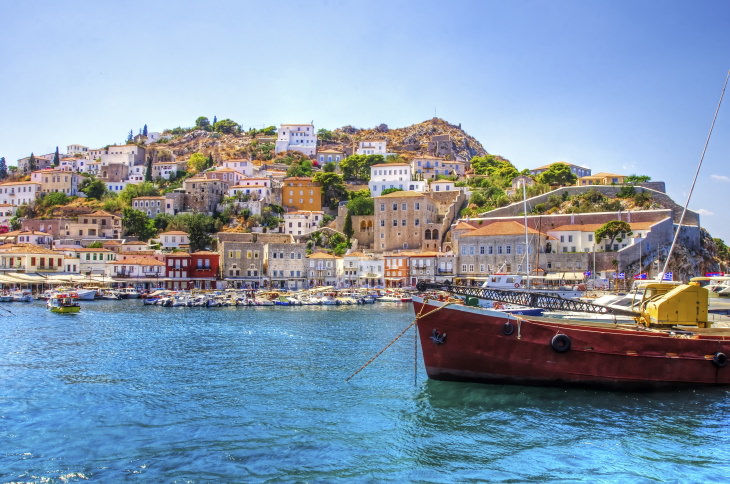 Let's travel south to the crown jewel of the Saronic Islands of Greece - the island of Hydra. The island is famous for its pristine pebble beaches, and ancient historical architecture, including ancient churches and monasteries. Unlike the always noisy and busy Greek capital, Hydra is so pastoral and quiet, you almost feel as if you've time-traveled into the past, even though the island is only two hours away from Athens by ferry.
The only two types of cars you'll find on the island are garbage trucks and ambulances. Most people rely on boats, mules, or donkeys, or their own two feet to find their way around the island.
3. Mackinac Island, Michigan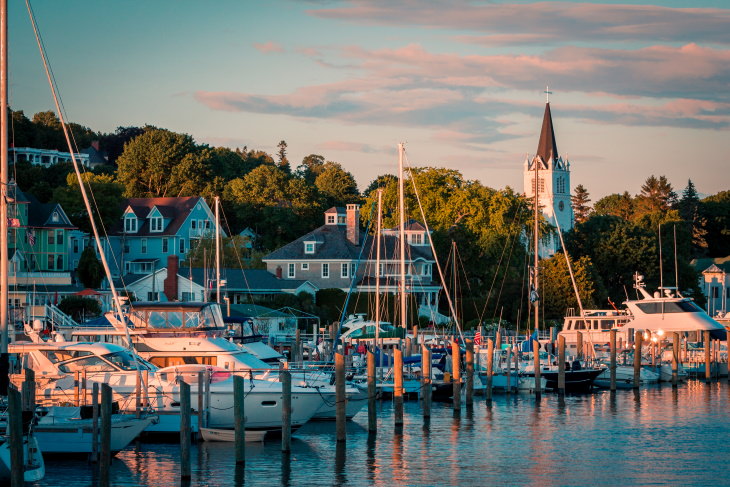 The tiny Mackinac Island is located on the border between Lake Huron and Lake Michigan. It's one of the few places in the US where all motorized vehicles are banned, except for emergency and service vehicles. Since 1898, both locals and visitors have been getting around by bike, horse carriage, or simply on foot.
Visitors can reach Mackinac Island by taking a boat or a small plane. And the trip is definitely worth it, as the absence of cars means the island is full of natural beauty and crisp fresh air. Needless to say, these are not the only perks of visiting Mackinac Island; limestone Arch Rock and Fort Mackinac are a must-visit!
4. Cies Islands, Spain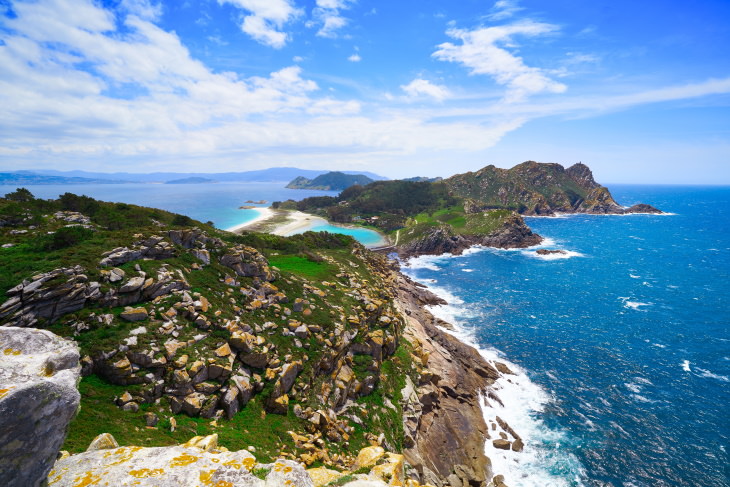 The Cies Islands are an archipelago that consists of three islands in northern Spain. The islands are a nature preserve used by birds during their natural migrations and are home to distinct kinds of plant life and marine life as well. The only way to reach the Cies Islands is by ferry, which makes them the perfect one-day getaway spot for hikers. Hiking paths are clearly outlined, and going beyond them is forbidden in an attempt to preserve the unique ecosystem of the islands.
5. Fes El Bali, Morocco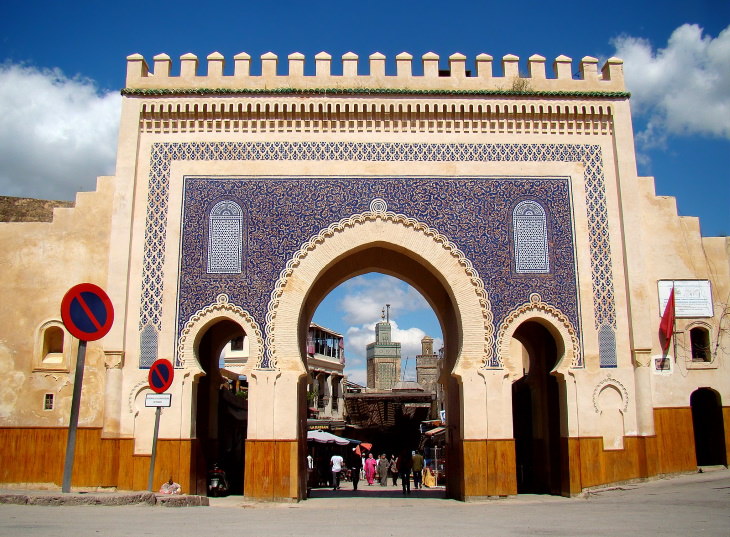 Sometimes, a place is car-free out of necessity. The labyrinth of alleyways that makes up the oldest part of the medieval city of Fes, in Morocco, is far too narrow for cars. And those narrow alleyways are brimming with stalls and shops that spread their wares out on the street, making them tough to navigate even by mule and bike.
Nevertheless, walking through this labyrinth of 9,400 alleyways and discovering artisan shops, palaces, mosques, a 9th-century university, and other hidden treasures is definitely an adventure many will enjoy!
6. La Cumbrecita, Argentina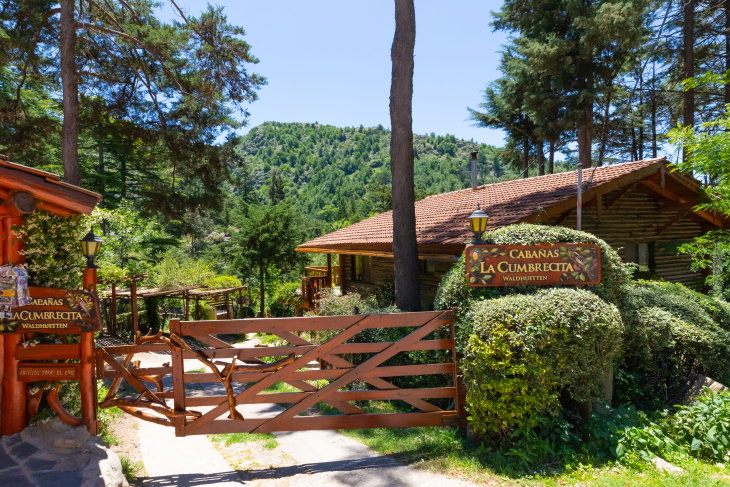 La Cumbrecita is a classical old German village, complete with wooden cottages, German speakers, and restaurants serving Bavarian beer, schnitzel, and sauerkraut. The only surprise is - it's not in Germany at all. The Argentinian village is nestled in the Calamuchita Valley amid thick forests and picturesque natural scenery. In an attempt to complete this fairytale-like atmosphere of the village, cars are banned in La Cumbrecita.
Visitors are kindly asked to leave their vehicles in the parking lot near the entrance. After all, there were no cars in 15th-century Germany.
7. Halibut Cove, Alaska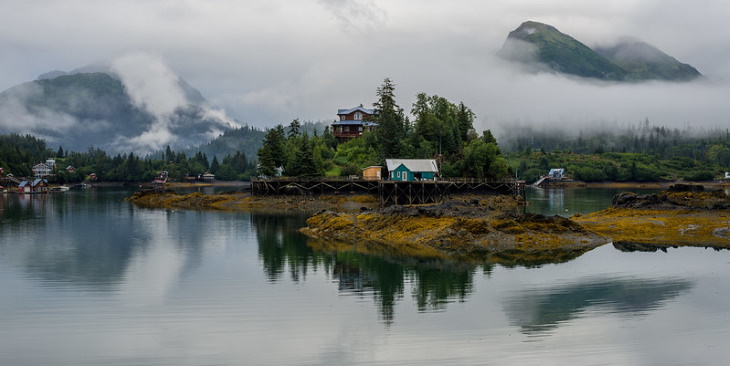 Halibut Cove is a peaceful town located in the magnificent Kachemak Bay State Park. In the past, Halibut Cove was a fishing village, but today, it's an artist commune and tourist destination. There are no paved roads, so transportation is limited to boating, seaplane, ATV, or walking. Needless to say, Halibut Cove is brimming with unforgettable vistas of mountains, glaciers, and the ocean. The town is also home to a floating amphitheater and the only floating post office in the US.
8.

Sark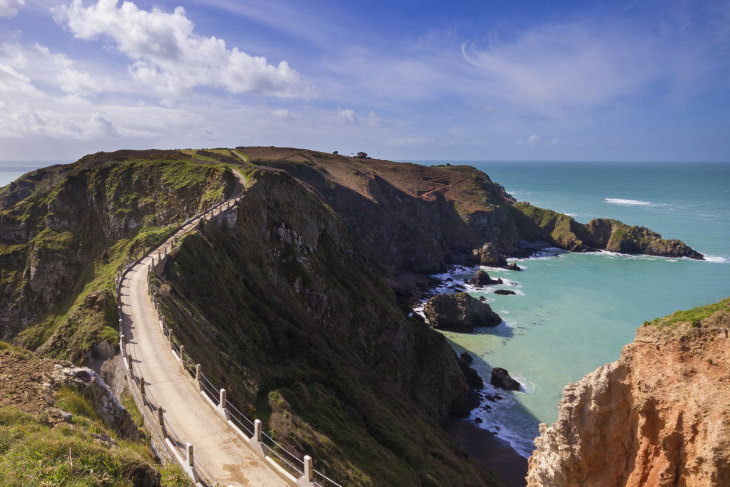 Sark is a small island in the Bailiwick of Guernsey, part of the Channel Islands. The island has magnificent nature: steep cliffs, an amazing view of the English Channel, mysterious caves, and old stone cottages. The island also has one of the most unpolluted night skies in the world, which is why it's a popular travel location among stargazers.
Most interestingly, Sark doesn't belong to the UK or France and has its own parliament and laws based on Norman law. You can arrive at Sark by ferry heading from St. Peter Port in Guernsey. You will see no cars here, only and horse carriages.
9. Giethoorn, the Netherlands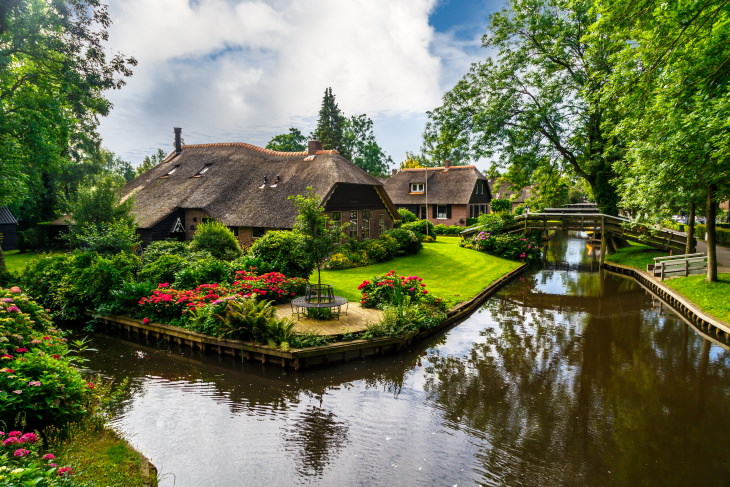 And last but definitely not least on our list of car-free destinations is Giethoorn, better known as the Venice of the Netherlands. Complete with 18th-century farmhouses, channels in place of roads, and wooden arch bridges, this town is picture-perfect all year long. Visitors can get around Giethoorn by cycling or by boat.
Share these travel destinations with family and friends