Footwear may have evolved considerably, but heels remain a popular choice among scores of women who look for height and gait. High heels have been women's preferred footwear for decades. It's a shoe that signifies style and beauty and can be worn at public events, fine restaurants, and a night out with friends. However, those in their 60s and beyond may feel uncomfortable wearing high heels even when they want to flaunt their heels, and begrudgingly wear flats.
It's a shame to relegate your higher-heeled shoes to the back of your wardrobe when you get older. But what if you didn't need to? Fortunately, you can still wear high heels when you're older if you follow some simple tips. Let's take a look at them.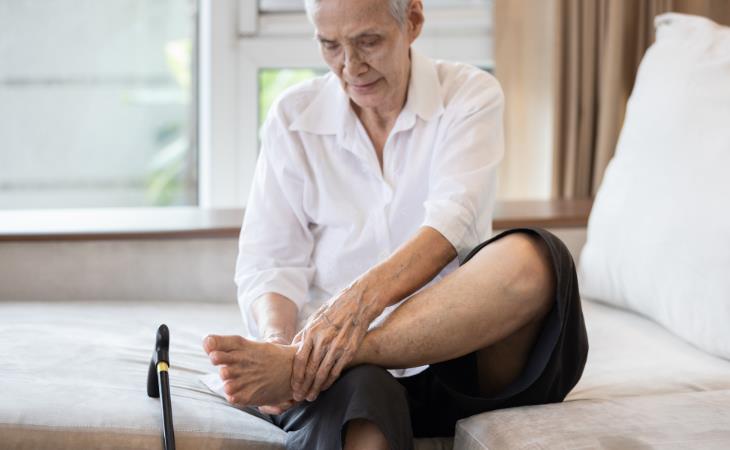 While wearing high heels may make you feel taller and more confident, there are a few things you should consider if you plan to wear them in your 60s. Studies show that high-heeled shoes can cause plantar fasciitis (inflammation of a thick band of tissue that connects the heel bone to the toes), hip pain, and lower back pain. In addition, these shoes can cause bunions, hammertoes, and knee pain.
Experts say that if you have an existing foot condition like arthritis or diabetes, you should be careful when selecting shoes and talk to your physician if you plan to wear high heels. You should also make sure that you choose the ones with a soft midsole for better comfort. Those with any prevalent foot issues would be better off getting shorter heels than they used to wear in the past.
2. Add half insoles or gel inserts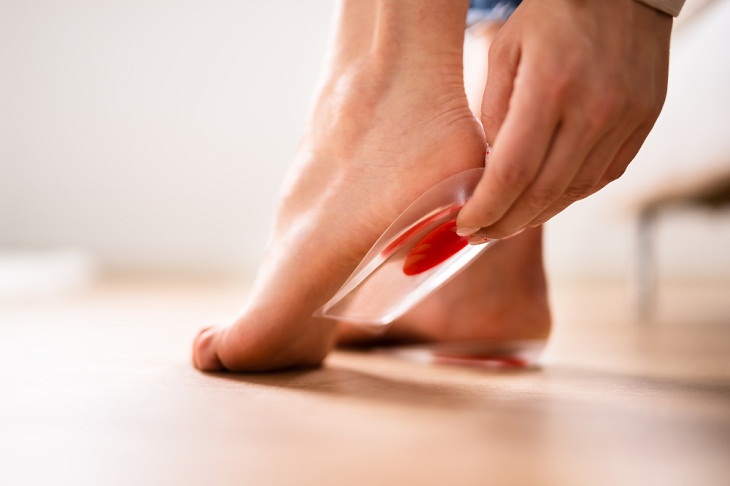 To make your high heels more comfortable, you can use the help of cushy aids such as shoe pads, half insoles, or gel inserts. Silicone pads are gelatinous and soft, and they will be great for those who have pain in the ball of the foot. Alternatively, you can get a cushy pad from a shoemaker and insert it under the sole liner. These pads will ensure that you don't end up pushing all your weight to the ball of your foot by distributing its weight more evenly.
Another solution is gel inserts, which are readily available at all major pharmacists. These inserts add a comfortable layer between your footwear and skin, thereby providing arch support or extra cushioning on the heels and around the toes according to Web MD. These insoles are usually made of a soft gel material and are also known to provide comfort and relief from foot and heel pain by alleviating pressure.
Additionally, you can even try heel protectors. These are made of foam, air-cushioning, gel, or fiber-filling, and are designed to relieve tissue interface pressure and protect the heel from shear and friction.
3. Try platforms, wedges, and kitten heels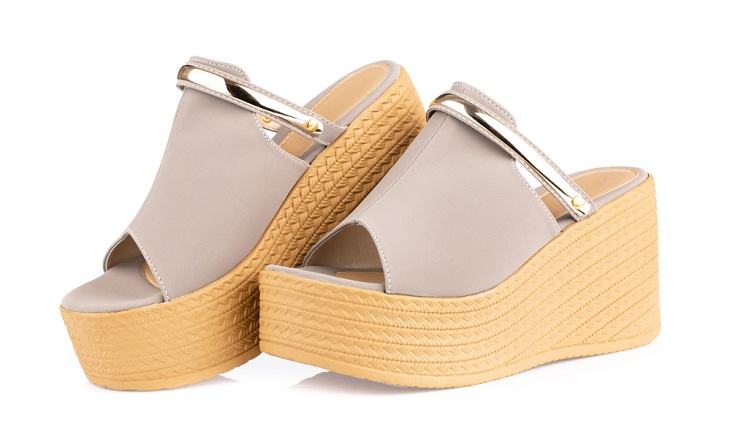 If your feet don't allow you to wear high heels, there is a comfortable and sturdy alternative - wedges. They can help you achieve greater height with less pain and will distribute your weight more evenly across your whole foot, unlike traditional heels. Also, since there's more sole surface area in wedges, they reduce the risk of taking a tumble. Wedges look great with dresses, tunics, pants, jeans… almost everything.
Platforms are another great choice. Although they may take some getting used to, platforms provide both style and comfort. Importantly, they offer height and stability since they're nearly flat on the bottom. Fashion experts say that pairing your platforms with a nice pair of jeans and an oversized shirt will give you a chic look.
Another option worth trying is kitten heels. First popularized by Audrey Hepburn in the 1950s, kitten heels are low, curved heels about 1.5 inches (3.81 cm) or lower, and are perfect for women who are not comfortable wearing higher heels.
4. Go for high-heeled boots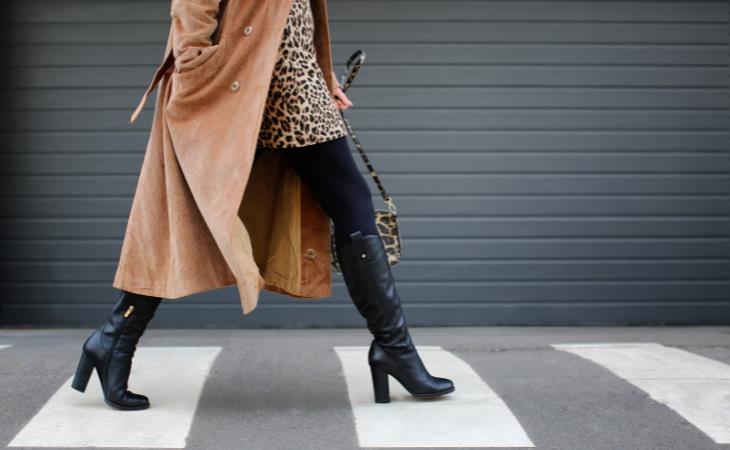 High-heeled boots may not be ideal for a formal occasion, but if you really want that extra height and gait from your shoes, these will do the job just fine. A pair of well-made boots teamed with jeans or a maxi skirt will look so stylish! To make them more comfortable, add half insoles, heel liners, or gel inserts. Those who have bunions can get silicone pads that slide over the big toe to protect the bones in the front part of your foot.
5. Choose your high heels carefully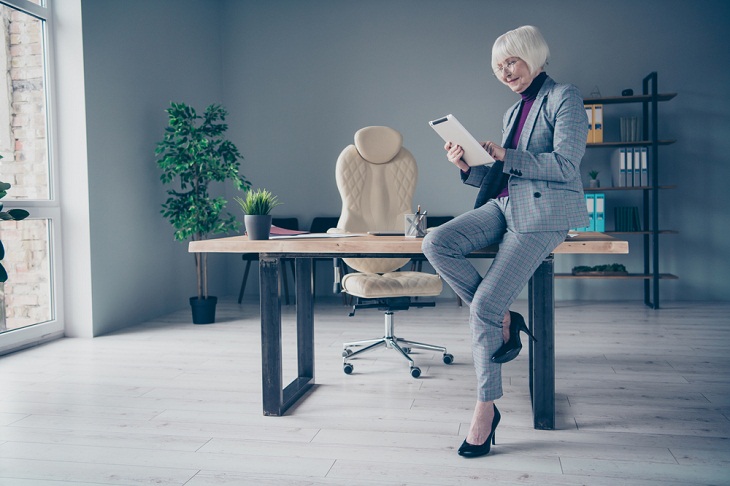 Once you've decided you want to get a pair of high heels, make sure you stay away from those where the heel is at the back end of the shoe. If your heel is pressed to the back of your shoe, your balance will be greatly reduced, especially if there's a notable gap between your heel and the ball of your foot.
Leading podiatrists say that you should always go shoe shopping in the evening or later afternoon. After you've walked around all day, your feet may swell, and you're then unlikely to get a pair that will be too small. Read our article on Tips That'll Help You Buy the Perfect Shoes for more information.
6. Give your feet a break from time to time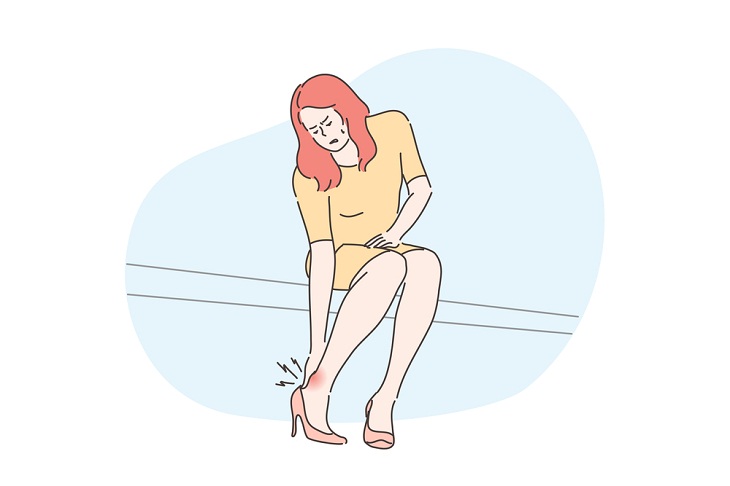 Enjoying your new pair of high heels? That's great, but please make sure that you don't wear them for long periods right after you buy them. Wear them around the house for a few minutes for the first few days until your feet adjust to them. Also, take short breaks so that your feet get some rest. To help prevent pain and soreness, stretch your feet and calves before you put on your high heels.
Share this post with those who might find it helpful