Sometimes we buy fruits that seem on the verge of being ripe, in hopes that they will ripen at home and thus last us longer. But sometimes, we are disappointed to find out that the days go by, and our fruits aren't ripening! Not only that, but they skip the ripe stage straight to being spoiled. What a bummer. In this article, you'll find 7 fruits that ripen after picking and 7 fruits that don't, as well as some tips for how to make ripening fruits last longer.
Bananas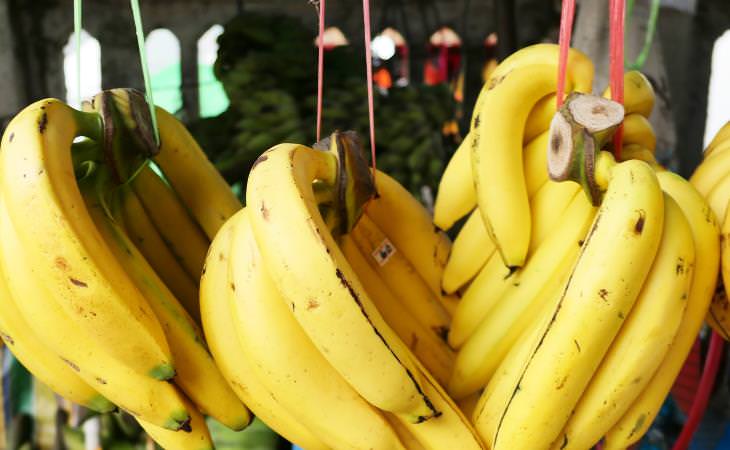 A no-brainer. We've all seen bananas either ripen nicely to then quickly turn brown or, more frustratingly, start developing brown spots before even turning nice and yellow. To avoid that, don't purchase bananas that are 100% green. Look for a first hint of ripening on them.
Avocados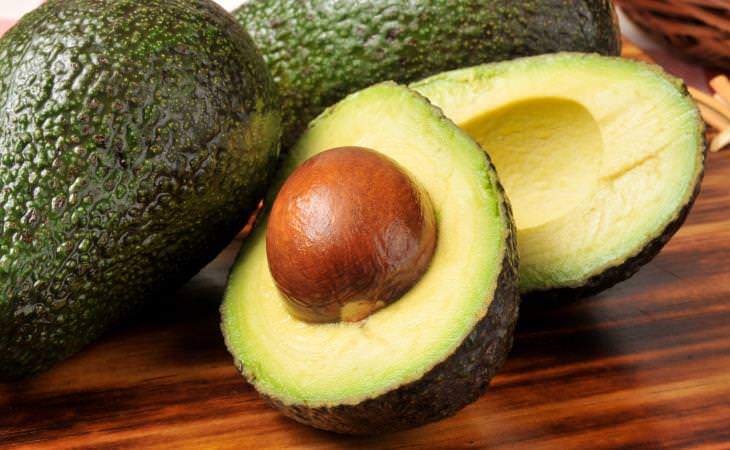 Avocados are another fruit that is picked before it's ripe. If they're rock hard, keep them in a perforated paper bag with an apple. The ripening process will accelerate significantly, so make sure to not forget them in that bag. You can label it.
If the avocados aren't rock-solid, but not quite ripe yet, and you need them now, here's an instant-ripening tip: cut the avocado in half and throw the pit. Wrap each half in a microwave-safe plastic wrap and microwave on high for 2 minutes. Run under cold water to stop the cooking. Use as normal!
Peaches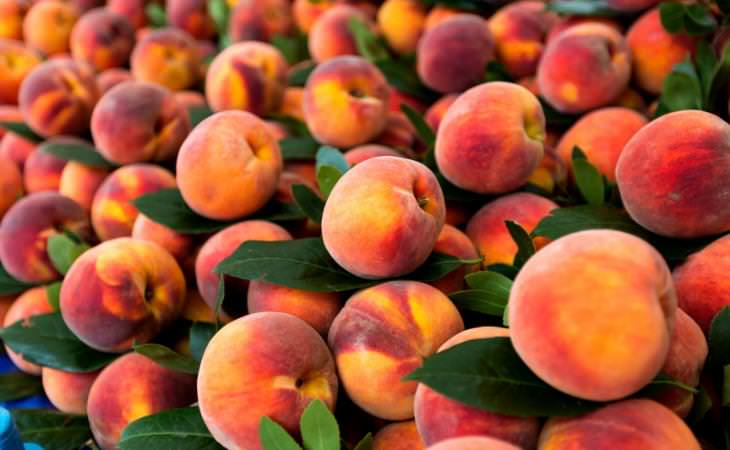 In the store, make sure your peaches are a little fragrant. Just like bananas and avocados, keeping peaches in a paper bag will accelerate the ripening process. For that time in the bag, keep them on the counter. Once they ripen, store them in the fridge.
Plums
Unlike any other fruit on the list, the taste of plums does not change as they ripen! They only turn softer. When in the store, look for ones that aren't rock solid but aren't too soft as well: if they're too soft, they're past their time.
Cantaloupe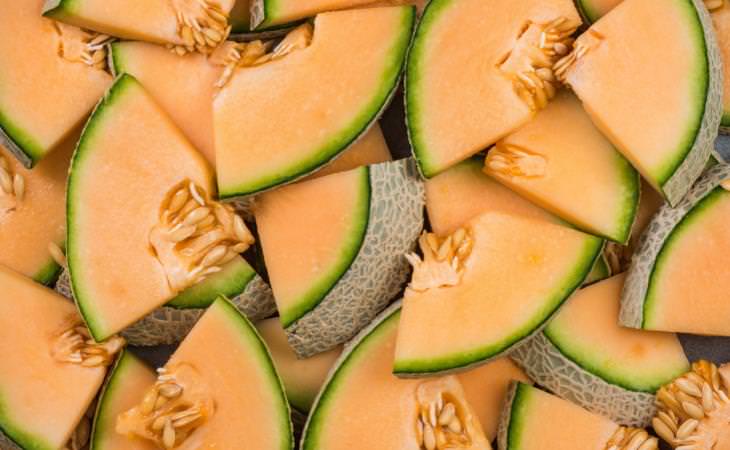 A good melon will feel heavy for its size. Make sure they're only slightly fragrant too when shopping for one. A scent too strong means the cantaloupe is days away from going bad- about one or two.
Blueberries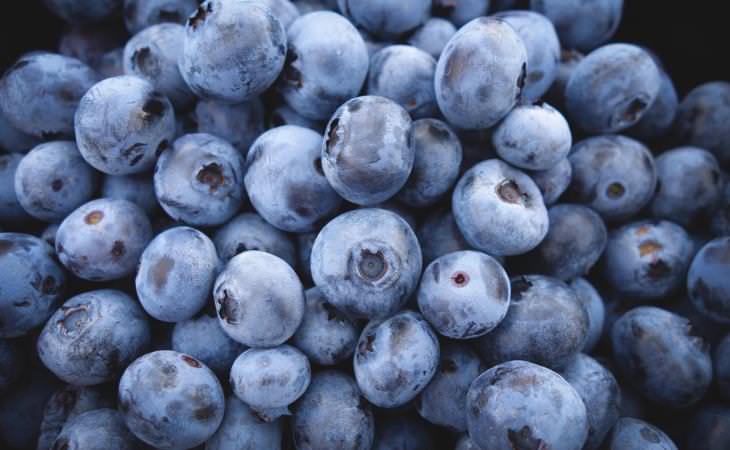 This one came as a surprise for us as well! Blueberries will only ripen after picking if they're picked when they're blue. Look for that signature blue-grey tone, and when you arrive home give them a vinegar bath to make them last longer. Here's how: Mix one cup vinegar for every three cups of water, wash thoroughly and make sure they're dry before storing them in the fridge.
Tomatoes
Tomatoes will continue to ripen off the vine under the right conditions only. If they're too cold they won't ripen. Meaning, of course, it's best to keep them on the countertop. The paper bag trick will work here as well, but keep in mind that sometimes the color of the tomato won't change for a deeper red if it wasn't red in the store.
Fruits That Don't Ripen After Picking
These are the fruits that you should buy when ripe and make sure to store well for the best value.
Strawberries, Cherries, and Grapes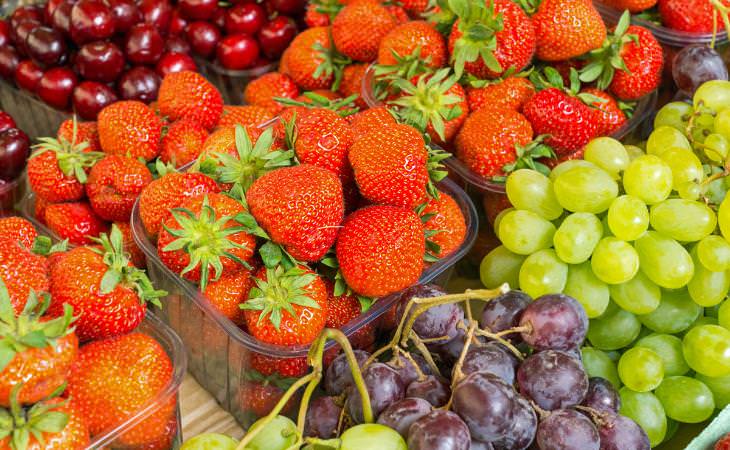 If they look faint in the store, leave them in the store. Sadly, they won't change color ever. The bright shiny ones will be best. Keep them in the fridge. They will taste sweeter if they're allowed to come to room temperature before eating. A vinegar bath will work here as well in prolonging the life of these fruits.
Pineapple
These are a bit tricky because their color is not an indicator of ripeness. Your hint will be in the texture and the leaves: they should be green, and the pineapple itself should feel firm. It should also be slightly fragrant at the base. Don't worry if the leaves pull out easy; this means nothing. To store, cut the leaf head and store the pineapple upside down.
Watermelons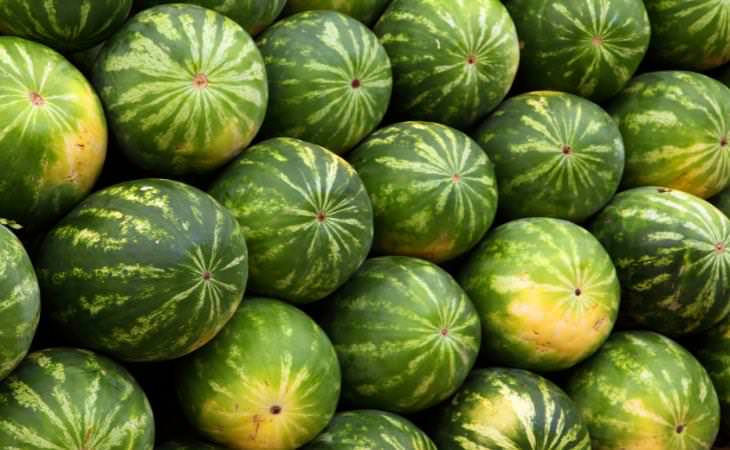 Look for that yellow spot on the watermelon as a sign of ripeness. the skin should be dull and the weight should be heavy for the size- even if it's a small species. Brown spots, webbing, or scarring are also good signs of ripeness. Unsliced it will last 2 weeks in the fridge.
Apples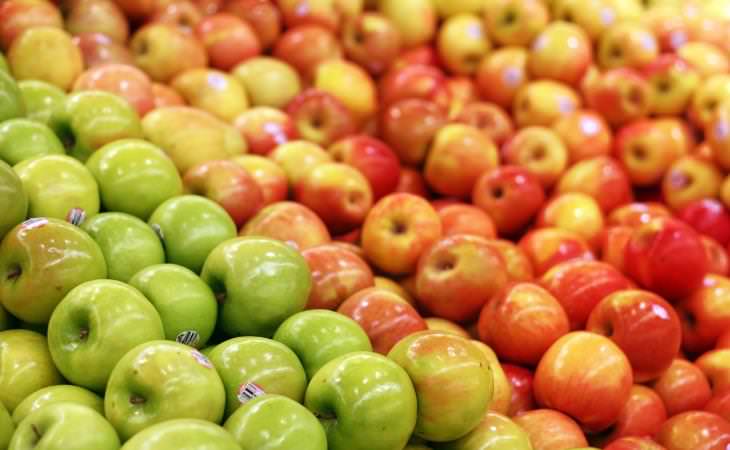 The fruit that seems to last ages! Many companies tend to coat apples with either a synthetic shine or, even worse, a thin layer of wax. This is for many reasons, the main one being protecting the skin.
Try slightly scraping the skin with a knife to see if there's a wax coating. Pouring boiling water will melt the skin away, or you can simply peel it right before eating. Keep them in the fridge.
Citruses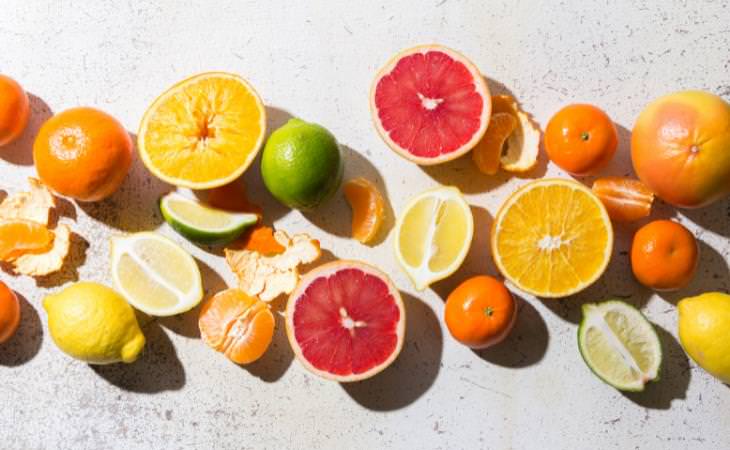 All citrus fruits should be picked when they're at their peak of ripeness. You can weigh them in your hand and give them a little squeeze to feel if they're full of juice or spongy. Leave the light spongy ones at the store, and store your lush heavy citruses in the fridge.