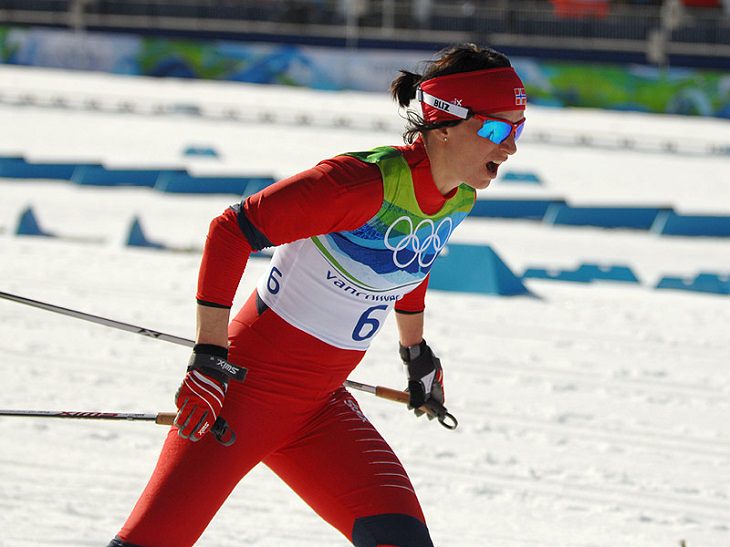 Widely regarded as one of the most successful cross country skiers of all time, Marit Bjorgen will certainly have her name on the 'All Time Great' list of the Winter Olympics. The Norwegian cross country skier bagged 15 Medals in her glittering career, with eight of them being gold. Bjorgen ​has almost won everything there is to win. Besides her Olympics feats, she has collected 26 World Championship medals, 18 of them golds.
Bjorgen started out as a sprint specialist but gradually shifted to longer distances during the 2004/05 season. Her explosive power and ability to remain consistent will always serve as an inspiration to athletes.
"Queen Marit" is the most-decorated Winter Olympian in history and while she has hung up her boots, her legacy will endure for years to come.
2. Ole Einar Bjorndalen
Sport: Biathlon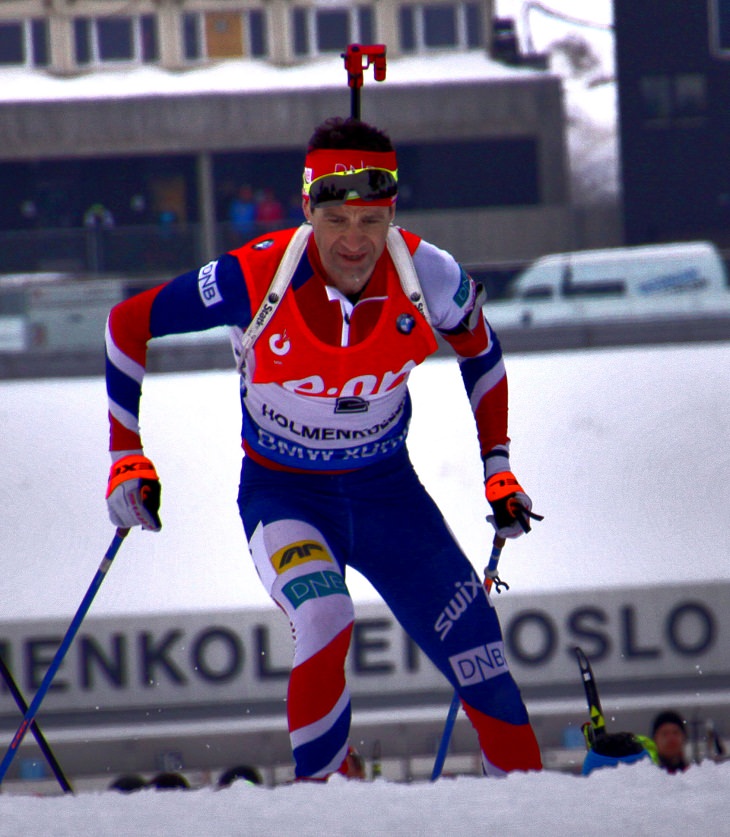 Ole Einar Bjørndalen competed at six Winter Olympics, from 1994 through 2014, and won 13 medals. In his prime, the Norwegian biathlete was known as the "King of the Biathlon". He is also the only biathlete to win every event during the same Winter Olympic Games. Apart from making a mark in the Winter Olympics, Ole is also the most successful biathlete of all time at the Biathlon World Championships, where he has snagged 45 medals.
Early on in his career, Ole won three junior world championship titles. His breakthrough, however, came in 1994 when he participated in the Lillehammer Winter Olympics, held in his homeland Norway. From there on, he never looked back and has made records that may never be matched.
3. Bjorn Daehlie
Sport: Cross-country skiing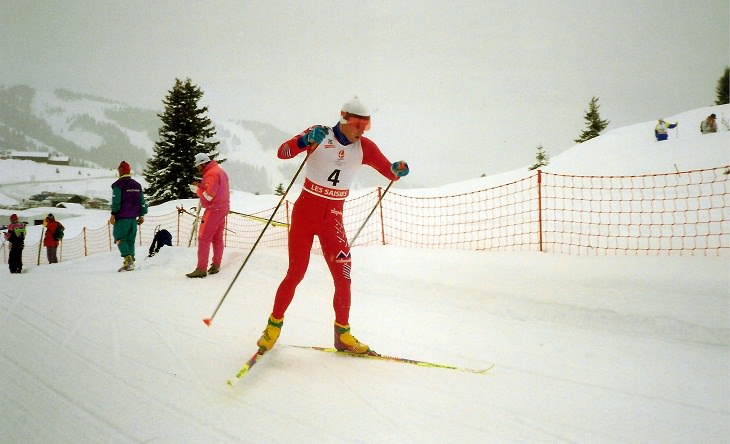 Before he sustained a roller-skiing accident in 1999 that ended his career, Bjorn Daehlie was the most decorated Winter Olympic champion ever with eight gold and 12 total medals. The cross-country skier first made his mark in the 1992 Albertville Winter Games where he claimed three gold medals along with a silver. He clinched four more golds at the 1994 Lillehammer Winter Games.
Bjorn's final Olympic race was in the 50km at the Nagano Winter Olympics '98. After skiing for more than two hours, he finally crossed the finish line and immediately collapsed, unable to get up for the next five minutes. The athlete described it as the hardest race of his life.
4. Ireen Wust
Sport: Speed skating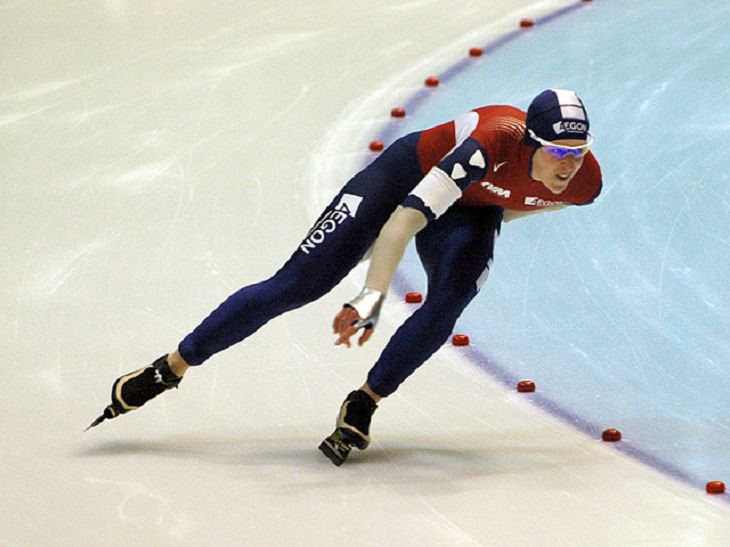 Ireen Wust is the most successful Olympic speed skater of all time with 11 medals in her kitty. Since making her debut at Turin in 2006, she has won gold medals at every Winter Games. What's more, she has collected a phenomenal four consecutive medals in the 1,500m alone!
Ireen was just 19 when she made her Winter Olympics debut. The world knew she was a special talent after she claimed gold in the women's 3,000m. She was in top form at the Vancouver 2010 Winter Olympics where she won her second Olympic gold by beating Kristina Groves by 0.25 seconds in the 1,500m. The Dutch speedster continued her terrific run in the Sochi 2014 Winter Olympics where she finished with a five-medal haul. In the next event at PyeongChang in 2018, Ireen became the first Winter Olympian to win medals in the same event at four consecutive Games after winning the gold in the 1,500m event.
5. Eric Heiden
Sport: Speed skating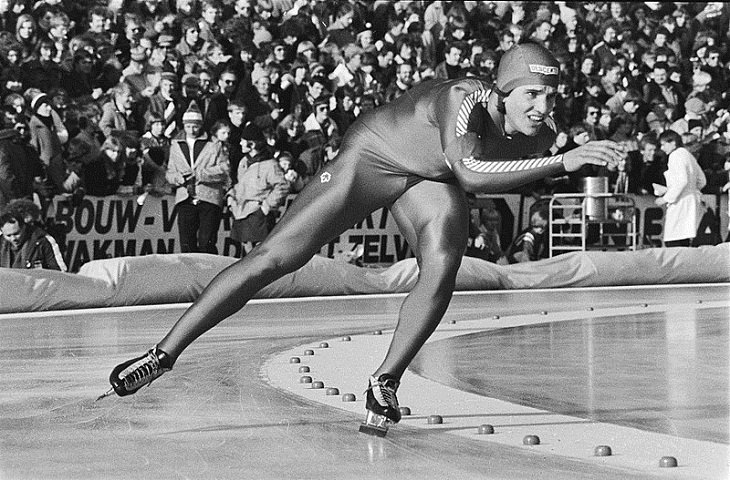 Eric Heiden was like a nimble cheetah on ice. He made headlines in the 1980 Lake Placid Winter Games after winning all five speed skating events - from 500m to 10,000m - and set an Olympic record in each one of them. With this feat, he became the first person in history to win five gold medals in the same Olympic Games. Incidentally, Heiden even slipped in the 1,500m before recovering to win by 37 hundredths of a second - an Olympic record time.
Heiden's exploits are even more remarkable since he achieved them at an outdoor oval with bitter cold and wind, unlike today's indoor speed skating venues, where every element is controlled.
6. Eugenio Monti
Sport: Bobsledding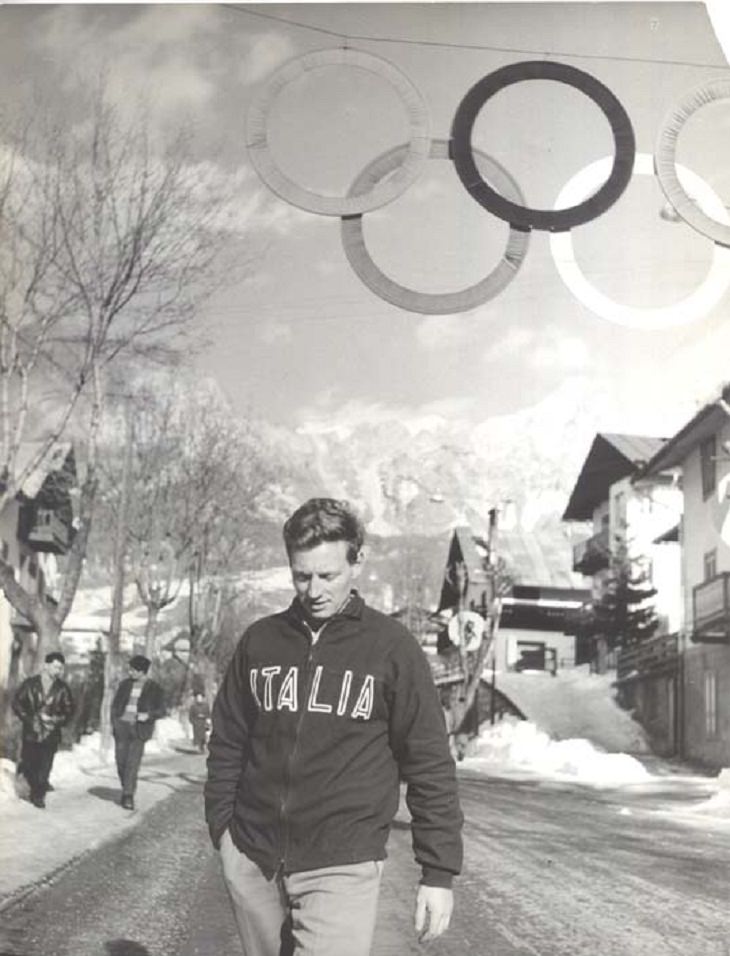 Eugenio Monti started his career as a talented skier and ended it as the greatest bobsled pilot ever. In his early days as a skier, Monti was fondly called "The Flying Redhead". However, a knee injury in 1951 forced him to cut his skiing career short. Monti then shifted his focus to bobsleigh and tasted immediate success. At the 1956 Cortina Winter Games, he clinched silver medals in both the two-man and the four-man bobsleigh events. Unfortunately, the bobsled event was omitted from the Olympic schedule in 1960. When the event returned to the Innsbruck 1964 Winter Olympics, Monti claimed two bronze medals.
While Monti didn't win an Olympic gold medal in his career, he was hailed for his acts of sportsmanship. At the 1964 Innsbruck Winter Games, he helped his rivals Tony Nash and Robin Dixon win gold medals by loaning them an axle bolt to repair their damaged sled. The selfless gesture won him the Pierre de Coubertin Fair Play Trophy - an honor awarded by the International Olympic Committee to athletes who exhibit true sportsmanship.
7. Georg Hackl
Sport: Luge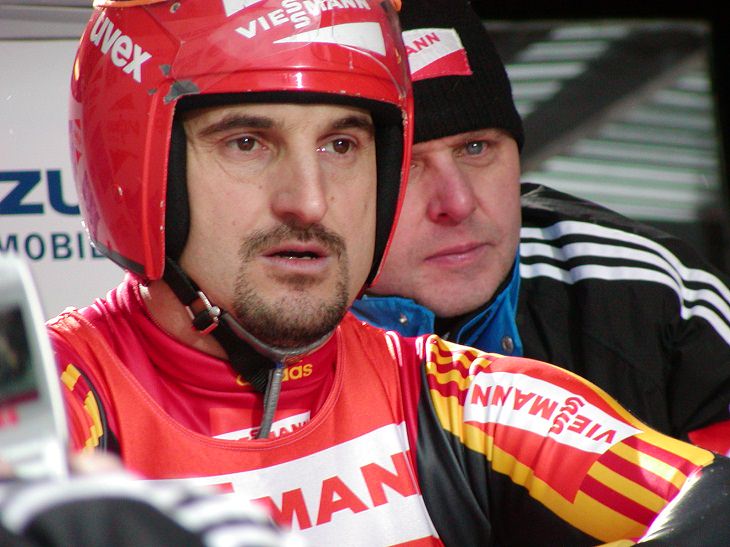 Image source: Wikimedia Commons
Georg Hackl was a luger from Germany who was a part of several thrilling and nail-biting races throughout his career. His duels with Marcus Prock of Austria during the 1992 and 1994 Olympic Games were two of the closest races in the men's singles competition and are a cherished part of the competition's history. Georg won the gold medal on both occasions and finished his career with a total of five medals: three golds and two silvers.
In 2006 in Turin, Georg, at the age of 40, was injured for part of the season, but still participated in the event. In his homeland, the Olympic star was fondly nicknamed the `Speeding White Sausage' for his speedy racing abilities and his famous white bodysuit.
8. Sonja Henie
Sport: Figure Skating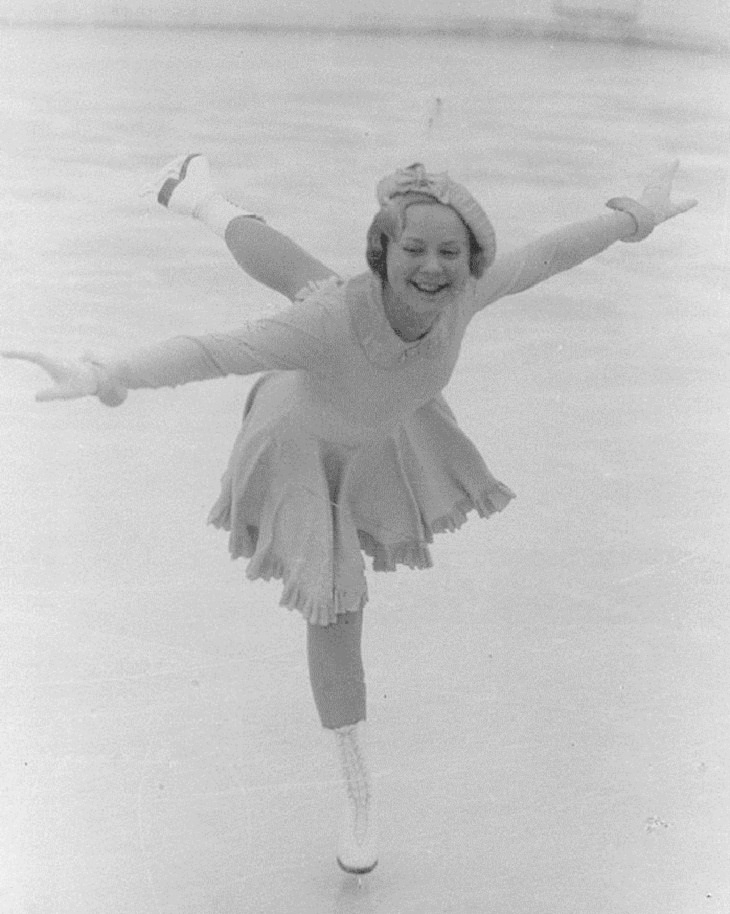 Three-time gold medal figure skater Sonja Henie was a crowd-puller like no other. It's said that such was the mania for the Olympic athlete that police were often called in to control crowds in places.
Henie made her Olympic debut at the first Olympic Winter Games in Chamonix in 1924 when she was just 11. She won her first Olympic gold medal at the age of 16 at the 1928 St Moritz Winter Games. Sonja defended her titles in 1932 and 1936 and also won six consecutive European championships from 1931 to 1936.
The fierce competitor was a true trailblazer for the sport and was known for her white skates and unconventional choreography. While there have been many great figure skaters after her, Sonja Henie will always be the undisputed 'Queen' of figure skating.
Share this post with other sports lovers!