A butter-wine pasta stain. It's classy and sassy, acidic yet creamy thanks to the butter. Perfect for both a weekday dinner and a fancy holiday table. Graduate from the heavy creamy sauces we've all grown a bit tired of to this great alternative.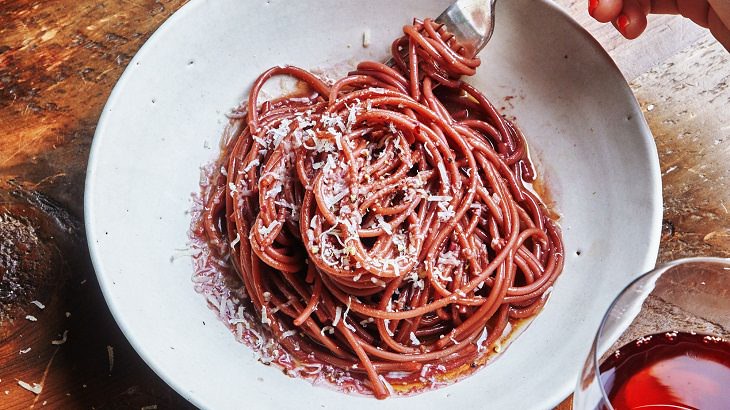 Method of preparing the pasta:
Sauté the garlic in 3 tbsp oil over medium-low flame. Add red pepper flakes and 2 tbsp butter. Be careful not to brown the garlic.

Add wine, increase heat to medium-high, and bring to a boil. Cook uncovered 20–25 minutes, season with salt and pepper. The liquids should be reduced by 2/3/. Cover and remove from flame.

Cook the pasta al dente. Drain and add to the sauce with the rest of the butter. Return to a medium flame and bring to a simmer. Toss until everything is coated and the sauce has thickened and serve with parmesan.
Source: bonappetit.com