It's fascinating, what nature can do. Seems like mother nature always strives to reach a balanced equilibrium between every little particle of the earth. By doing so, she demonstrates stupendous healing abilities. One example to marvel at is called sea glass. These are the naturally tumbled shards of glass waste that were dropped in the sea, rolled in the tides for decades, and washed away back to shore as sleek glass, appearing like precious stones.
Though sea glass is not an imminent natural wonder, and if it weren't for humans littering the oceans it wouldn't even exist, it should still be regarded as a newly integrated part of nature. it can not be found on any shore, and on some shores there are even regulations that would prevent you from collecting it,
In this article, we'll discuss the values and qualities of sea glass and where to find it. Sounds like a new hobby!
Sea Glass and Beach Glass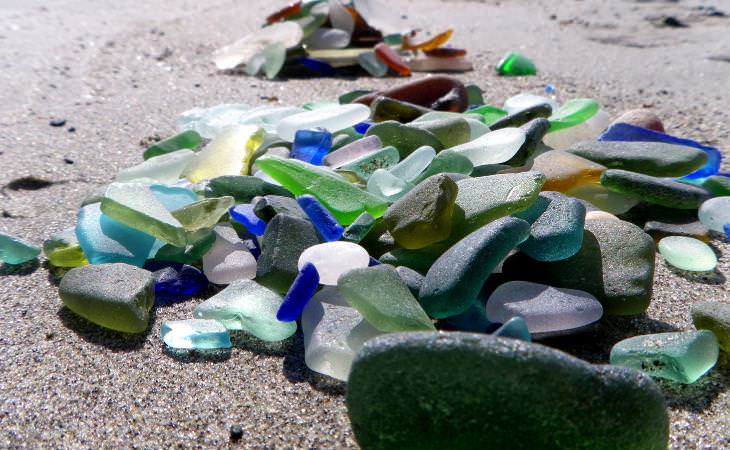 Let's start with a distinction between sea glass and beach glass. Simply put, sea glass will be found ashore on saltwater beaches, while beach glass will be found ashore on freshwater beaches.
The highest quality sea glass will be completely smooth and opaque. Beach glass will be less frosty and may retain some of its shine thanks to the lower salt content in freshwater. Collecting either is highly forbidden in any US National or State Park.
Let's sea the best beaches in the world containing sea glass (see what we did there?)
Glass Beach, Mackerricher State Park in Fort Bragg, California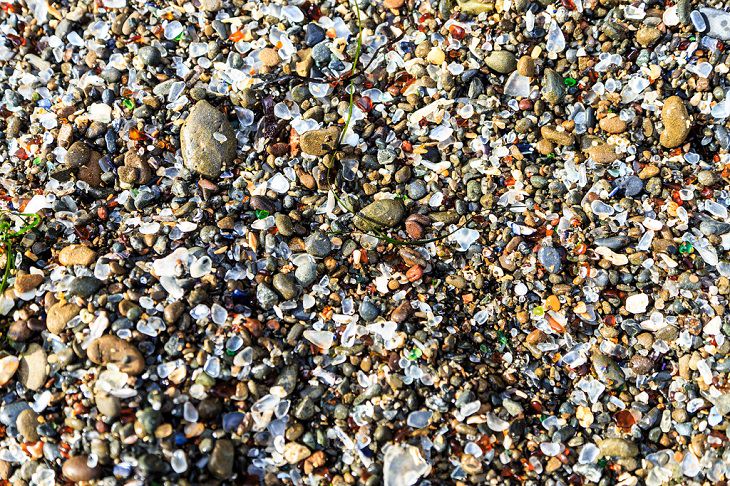 Source
Collecting is prohibited. Sand on this beach is scarce, however, sea glass can be found by the ton. There's even a sea glass museum nearby!
Kauai Sea Glass Beach, Hawaii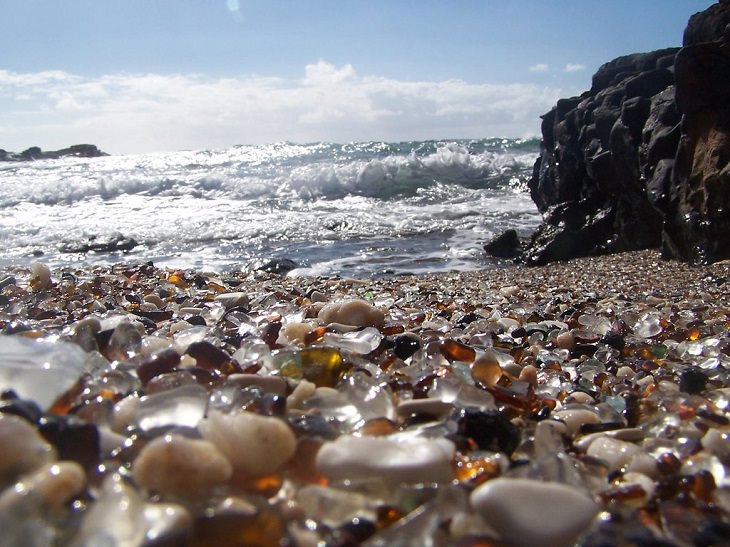 Source
Another beach completely covered in sea glass. These have been tumbled against lava rocks over the decades!
Seaham beach in County Durham and Bovisand beach in Devon, both found in the UK, are also mentioned as great resources for sea glass. Across the other side of the globe, you'll be able to find sea glass in Sea Glass Beach in Okinawa and the picturesque Brighton Beach in Melbourne, Australia (worth a visit even if only for its Victorian bathing boxes as seen in the photo below.
And finally, if you're up for a chilly escape in Russia by any chance, head over to Steklyashka beach in Ussuri Bay, Vladivostok, for another beach completely covered in sea glass, and in this case, some ice pebbles as well. The source of this beach's plethora of sea glass is a Soviet-Era porcelain factory, which used this beach as a dump for its glass waste.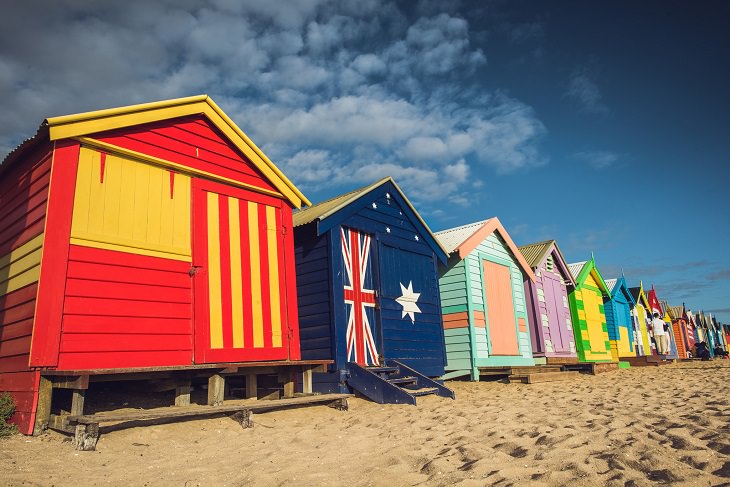 Source
/
Victorian bathing boxes in Brighton Beach
A last word about monetary value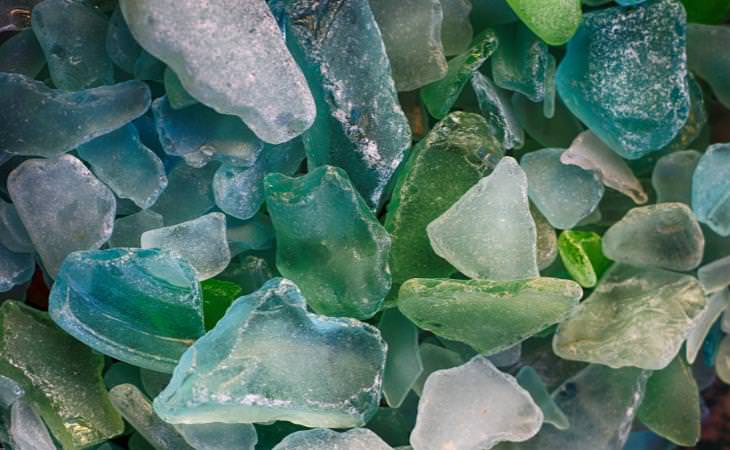 And what about its monetary value? Sea and beach glass are relics of the past, a time when glass was in much wider use. It tumbled naturally over decades and sometimes a century, and every piece is unique. It is becoming rarer and rarer as people collect it. Thus, there is some value in it. This value depends on size, state, and condition. The bigger and smoother, the pricier. You can consult this guide on color rarities. Seaglass can be sold from several pennies to hundreds of dollars.
Below you can see two more photos depicting different colors of sea glass