Cancer has been a concern for living creatures since the first forms of civilization started building up. The earliest documentation of cancer is from an Egyptian papyrus dating back to 1500 BC. This disease has been affecting not only humans, but also animals for millennia, and it makes a lot of sense when you come to think of it. After all, we all have cells in our bodies, don't we? But what about plants? They have cells too. Can plants get cancers and tumors? And if so, are they as life-threatening to them as they are to us?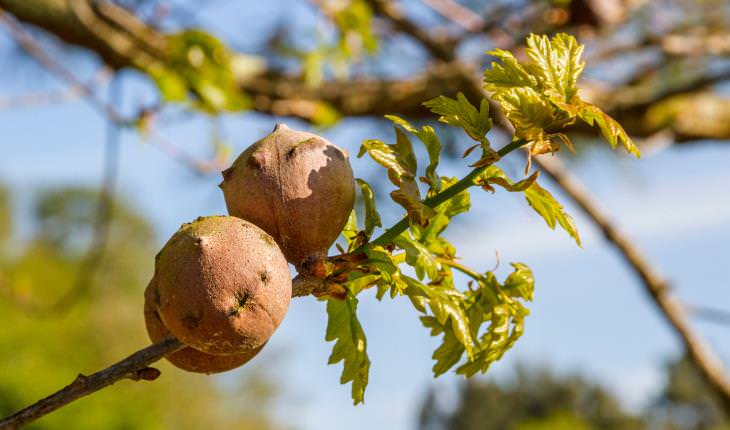 This isn't a fruit! It's a wasp gall on an apple tree
In short, the answer is yes. But not in the sense you're used to when talking about cancer. Plants (especially and specifically trees) can and do get tumors, but these aren't as fatal to the plant as they may be for mammals. This is due to several fundamental differences in the most basic structures of our bodies - the cells.
Plant anatomy is cancer-proof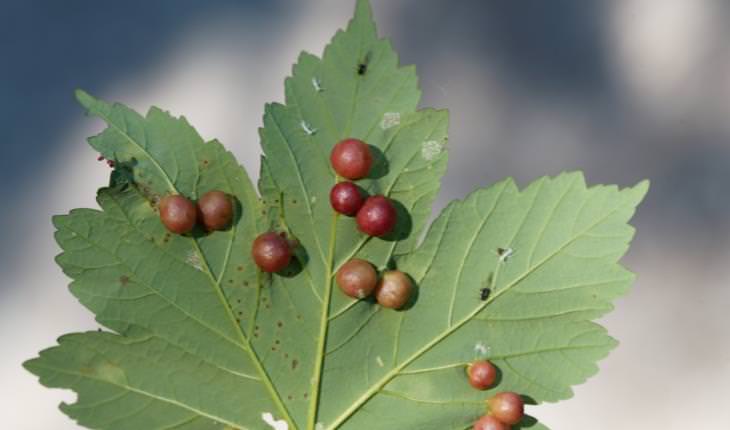 Cells in a mammal's body can easily travel around it, and they do so constantly. This happens to you even now as you read these lines- blood cells travel all around your cardiovascular system. But this mechanism of cells being able to travel around the body (called metastasizing) is what makes cancer so fatal to us. This mechanism allows cancer to spread from one organ to another.
Plant cells can't travel around the plant's body. This means that even if a plant has a tumor, it won't ever spread. And the reason plant cells don't travel around is because of their structure. Our cells are surrounded by a soft membrane, through which molecules can get in and out as part of normal cell functioning. Plant cells have an additional rigid cell wall that surrounds the soft membrane and prevents the cells from moving around. This rigid cell wall serves many functions. For instance, it prevents the cells from collapsing and shriveling when there isn't enough water in the cell.
Being immune to death in the face of cancer is built into the very anatomy of trees. Unlike us mammals, plants don't have any vital organs- a heart or a brain that are essential for life. If any part of the plant is compromised by a cancerous growth, the plant can simply grow a new one. Oh, to be a plant!
Types of tree cancers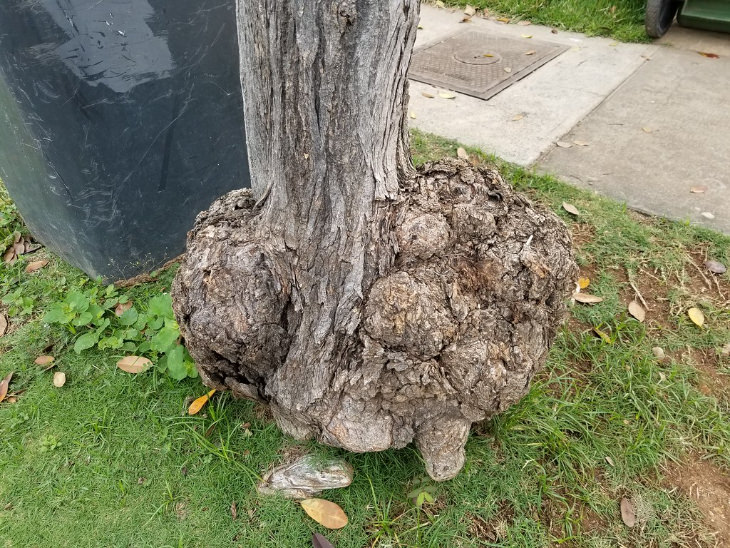 Crown galls
/
Source
The vast majority of documented cases of plant cancer have been caused by external pathogens, such as bacteria, viruses, or pests. They can't get cancer from carcinogens like the sun's radiation or air pollution.
There are two common forms of cancer in trees. One causes crown galls and is triggered by the bacterium Agrobacterium tumefaciens. You've probably seen this at least once in your life, it looks somewhat like this: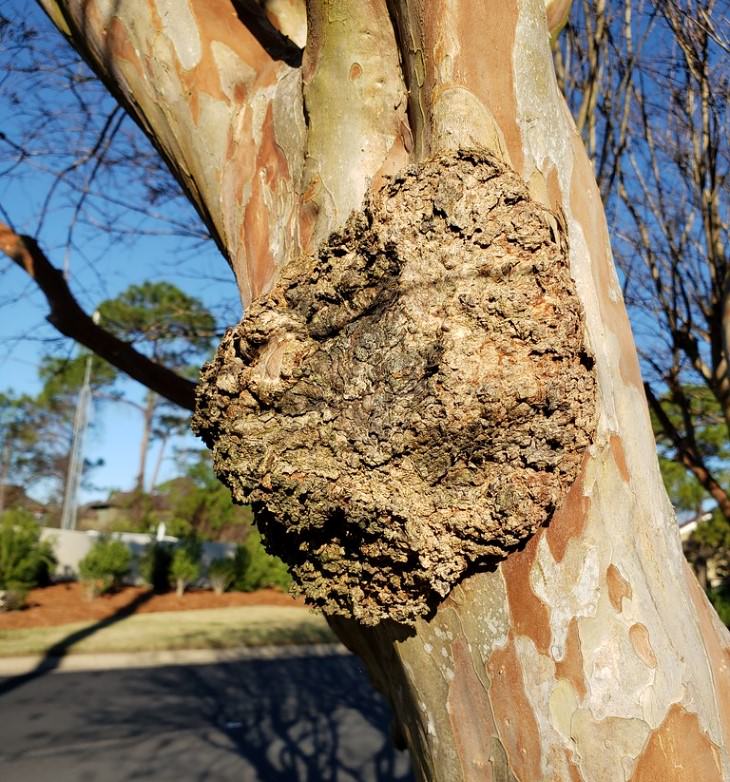 Crown gall on a eucalyptus/Source
Another tumor-causing organism is called Plasmodiophora brassicae. It causes what we call clubroot- swollen, deformed roots. Plant tumors aren't always caused by an external pathogen. Plants more susceptible to these mutations are usually hybrids of two varieties. But by far, the most interesting of them all is the tumor caused by the gall wasps, the mechanism of which is described below: