Polish architect Jakub Szczesny claims to have built the world's narrowest house, just 122 centimetres across. The house is squeezed into an alleyway formed between a pre-World War II house and a modern apartment at Chlodna 22 Street and Zelazna 74 Street in the centre of Warsaw.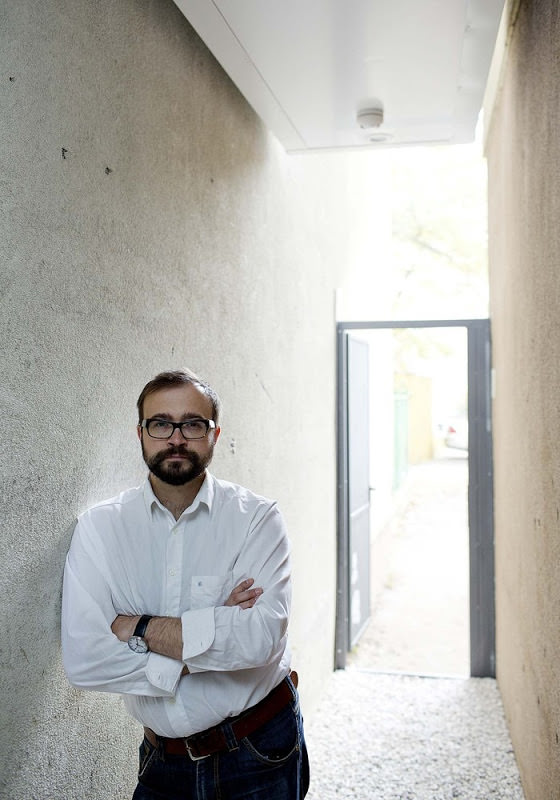 The two-story aluminium and plastic house is located on a plot measuring 92 centimeters in its narrowest point and 152 centimeters in its widest point. The house itself is 72 centimeters (28 inch) in the narrowest and 122 centimeters (4 feet) in the widest point.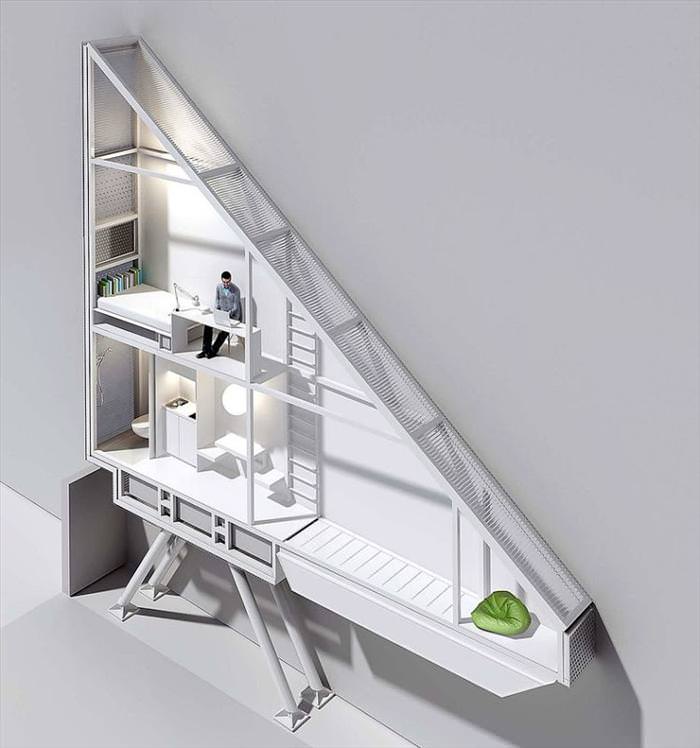 The triangular building runs 33 feet (10 meters) deep at the base and stands 30 feet (9 meters) tall.
Metal and aluminum pipes hold the structure nearly 10 feet (3 meters) above the ground, and visitors will climb a metal staircase and squeeze through a hole to enter the building.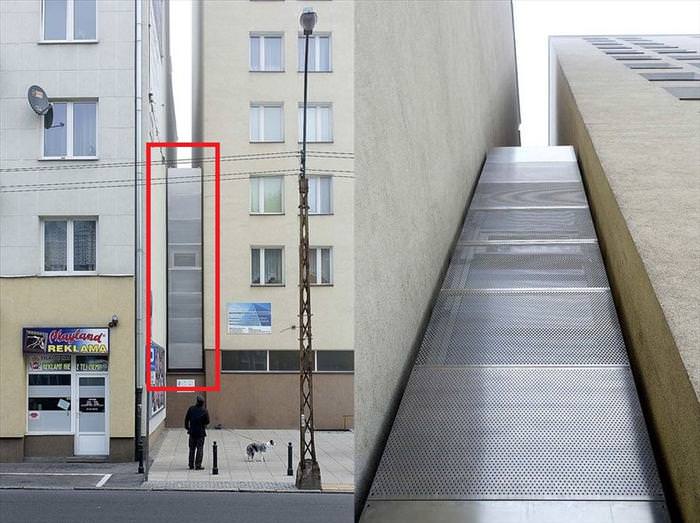 A metal door and gravel path lead to a set of stationary metal steps which in turn lead to a trap door into the house that is only four feet wide. A trap door leads to the staircase entrance below from the living area of the House.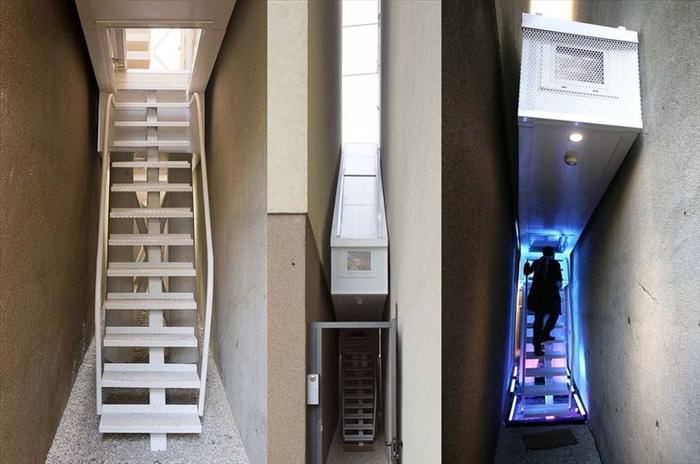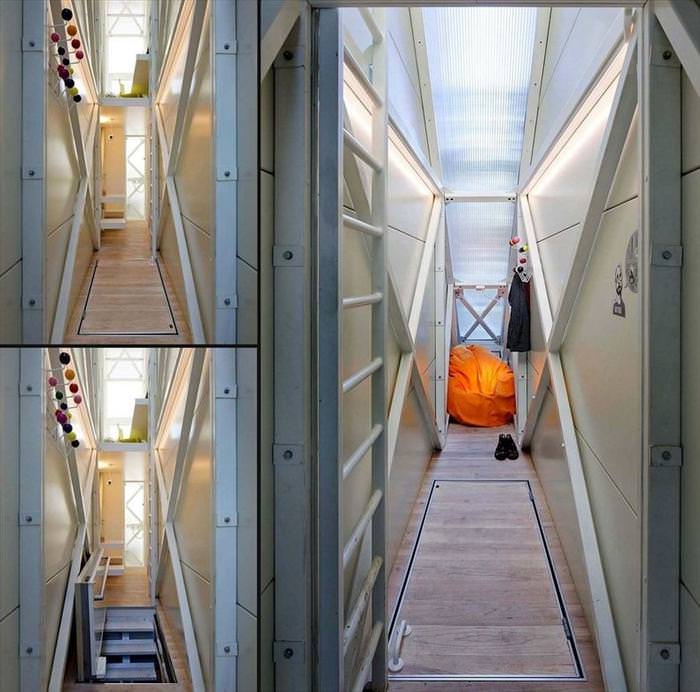 The ground floor contains a toilet and shower, a kitchen with a sink and cupboards, a table for two, and a bean bag sofa. Another metal ladder goes to the second floor, which has a nearly double-size bed, a table and a chair. The house has no windows, instead, a perforated steel facade is used to allow in light.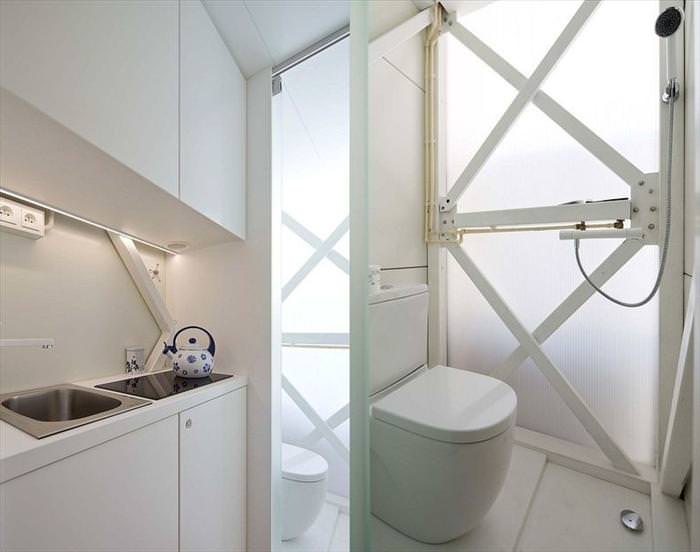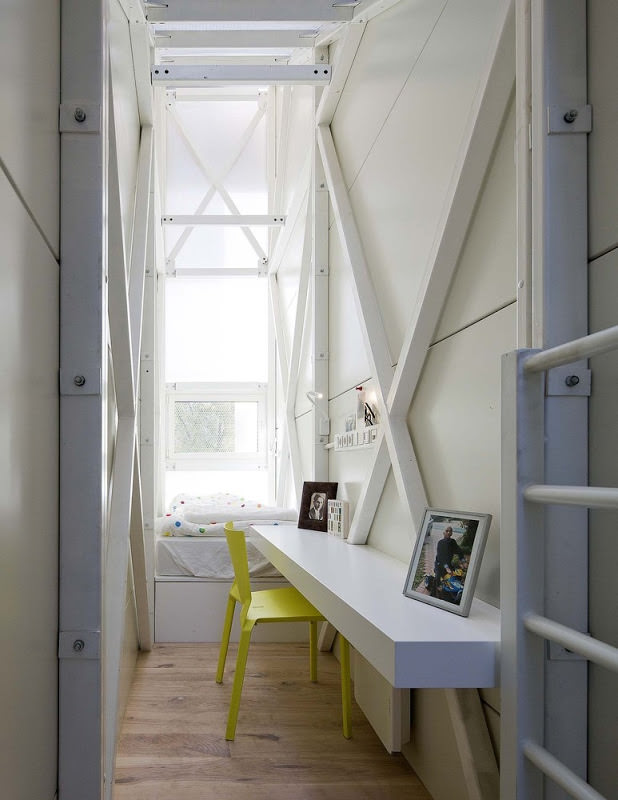 "We deeply believe it will become a symbol of modern Warsaw ingrained in its complicated history." Says the architect. "The House attracts attention of media from entire world. He hope it will show the most fascinating side of Warsaw", say Sarmen Beglarian and Sylwia Szymaniak form Polish Modern Art Foundation, the curators of the project.
The house will remain in place for at least two years, but could end up staying for good. "It has already become a Warsaw icon and is already on the tourist map." said the architect.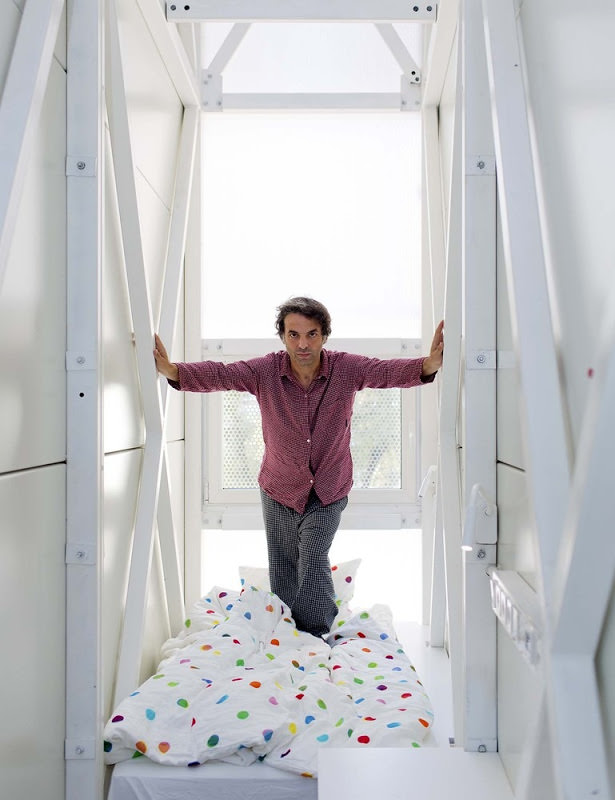 Submitted by: Noah W.