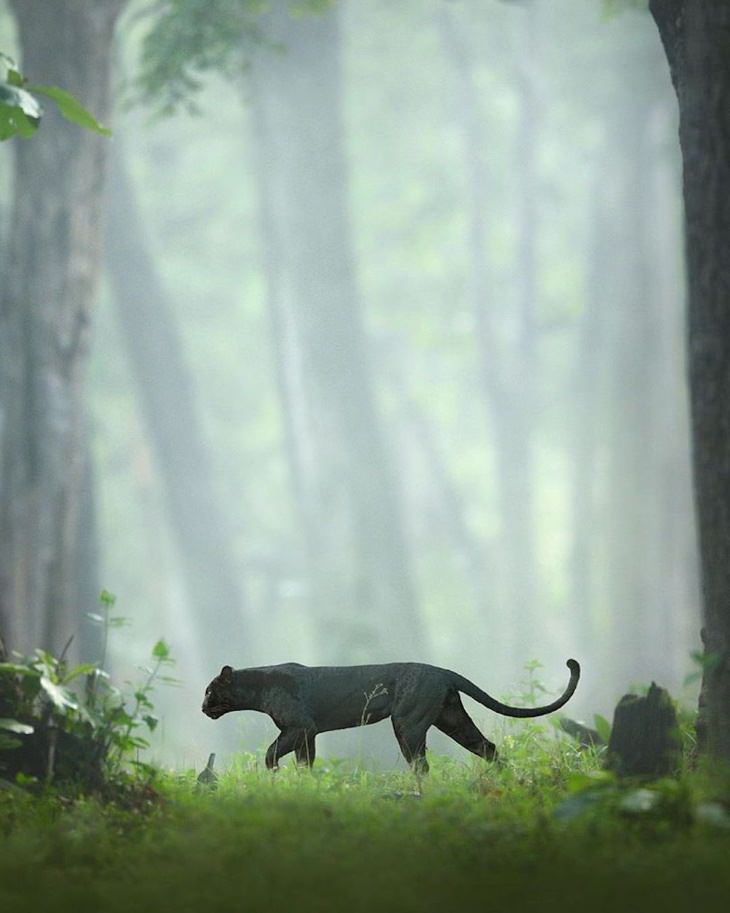 Jung specializes in tracking down elusive and rare animals like the black panther in their natural habitats, and for the last four years, the incredibly-talented photographer has focused on photographing big cats specifically.
In a statement to Mymodernmet, the photographer admits that the majestic black panther is his favorite animal to photograph and meet in person yet. "Ever since our eyes first met, my passion became an obsession and it was my ultimate goal to shed more light on the master of darkness," he stated.
This fascination is completely understandable, as black panthers, or melanistic leopards, as they're technically known, are extremely rare - only 10% of the entire population of these animals are born black. Fun fact - although melanistic leopards and jaguars are born black, they still have distinct spots that can be seen from up-close.
It has been estimated that there are no more 15,000 black panthers left in the wild, and their numbers are declining due to deforestation and hunting. Apart from black panthers, Shaaz Jung also photographs other, no less impressive, big cats like tigers, leopards, and lions. Marvel the strength and beauty of these gorgeous felines below.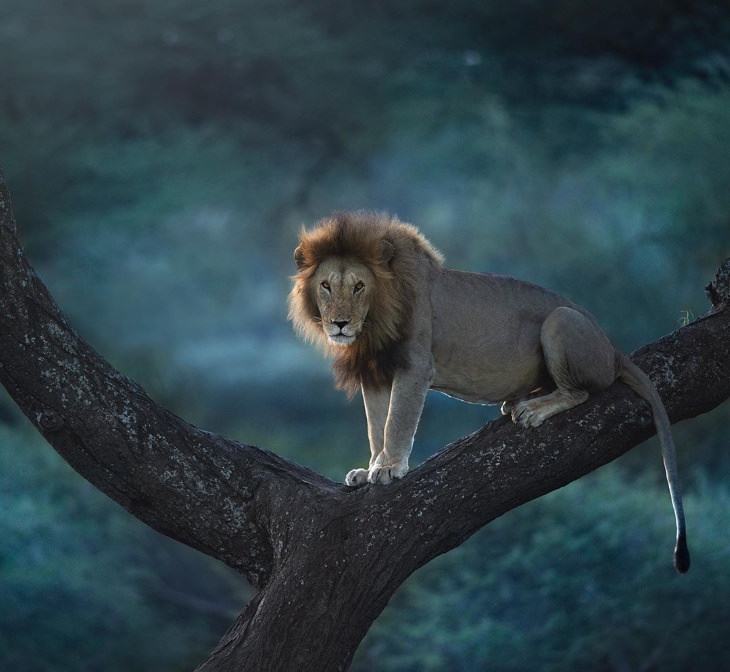 Share this article with those who love nature!