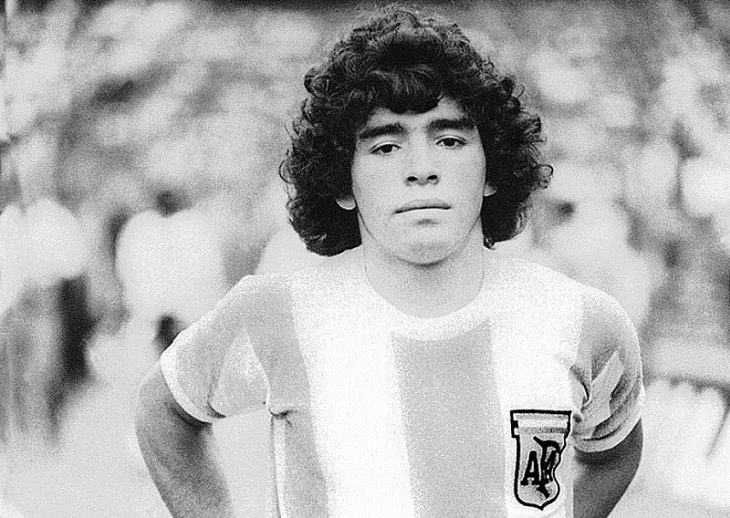 Maradona was born on October 30, 1960, in the outskirts of Buenos Aires in Argentina. He found a great liking for football at an early age and was spotted by a talent scout while he was playing in his neighborhood at the age of eight. Within no time, young Maradona became a regular figure of the junior team of Buenos Aires's Argentinos Juniors.
2. He was a child prodigy
Maradona had a humble beginning to his life and grew up in a slum. However, his football skills soon made him popular. At the age of 10, Maradona once appeared at half time during an Argentinos Juniors game to show his ball juggling skills. The spectators were so impressed with the young boy's abilities that they shouted "let him stay" even when the players returned to the pitch.
3. Early debut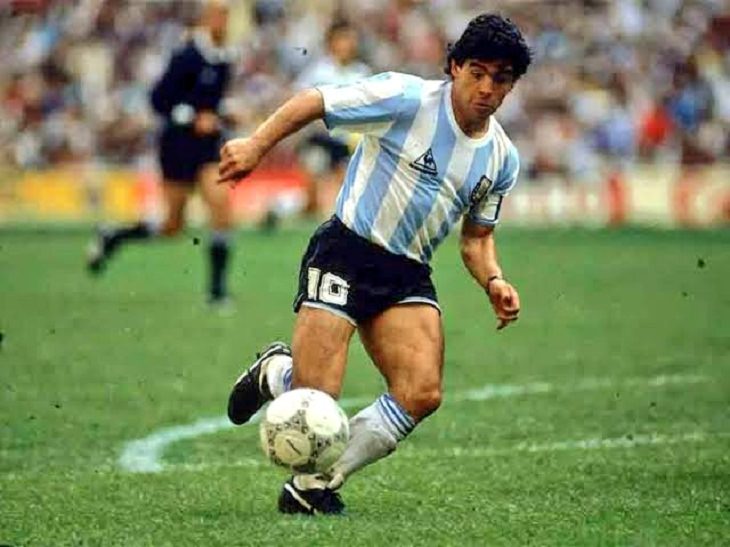 At the age of 14, Maradona signed with Argentinos Juniors. He made his first-division debut in 1976 just 10 days before his 16th birthday. Such was the excitement around this young talent that Maradona was selected for the national team just four months later, becoming the youngest Argentine ever to do so.
4. Maradona announces his arrival to the world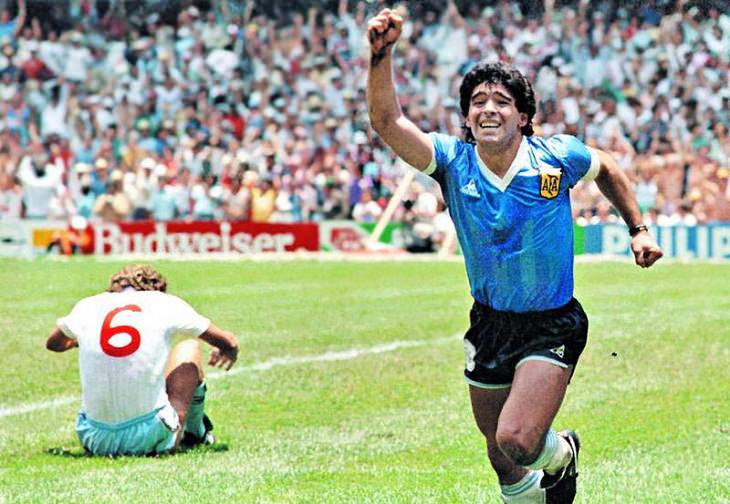 Despite being selected for the national team, Maradona was excluded from Argentina's 1978 World Cup squad as he was considered too young. However, he soon announced his arrival to the world when, in 1979, he led Argentina's team to a Junior World Cup championship. Maradona was just 18 years old then and starred in a mesmerizing performance in the team's 3-1 victory over Scotland.
5. The 'Hand of God'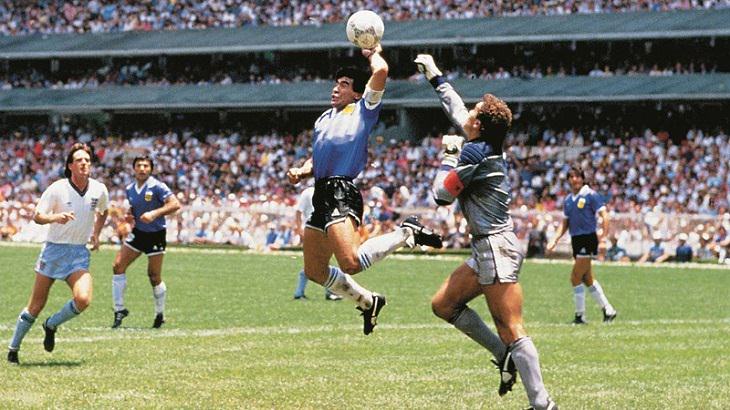 Of the many things Maradona is remembered for, the infamous 'Hand of God' incident will perhaps never be forgotten. The moment occurred during the Argentina vs England quarterfinal in the 1986 World Cup in Mexico where Maradona scored a goal using his hand. However, the referee mistakenly thought the ball had struck his head when it had clearly deflected off his hand.
When the player was quizzed about the incident, he nonchalantly said: "The goal was scored a little bit by the hand of God, a little by the head of Maradona."
6. 'Goal of the Century'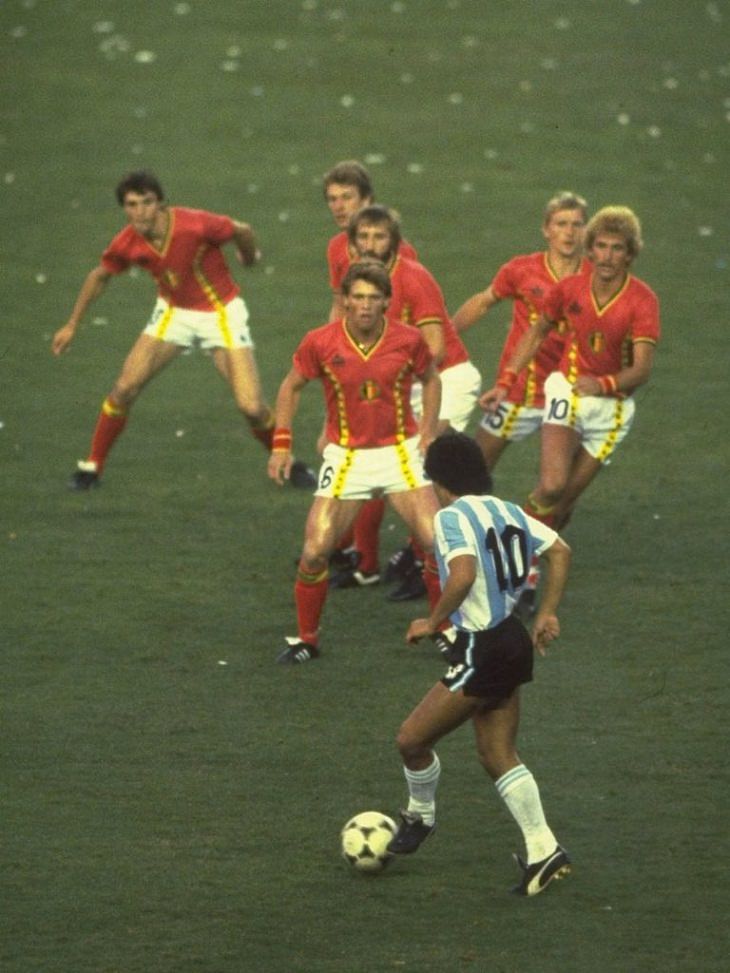 In the same 1986 World Cup quarter-final match where he scored the 'Hand of God', Maradona also went on to score what was to become the 'Goal of the Century'. The footballer went past a maze of five English players, with 11 touches, to fire past the goalkeeper in stunning fashion. It is still regarded as the greatest individual goal of all time, and in a 2002 online poll conducted by FIFA, that goal was voted as the 'Goal of the Century.'
Watch that magical goal here.
7. Leading his country to glory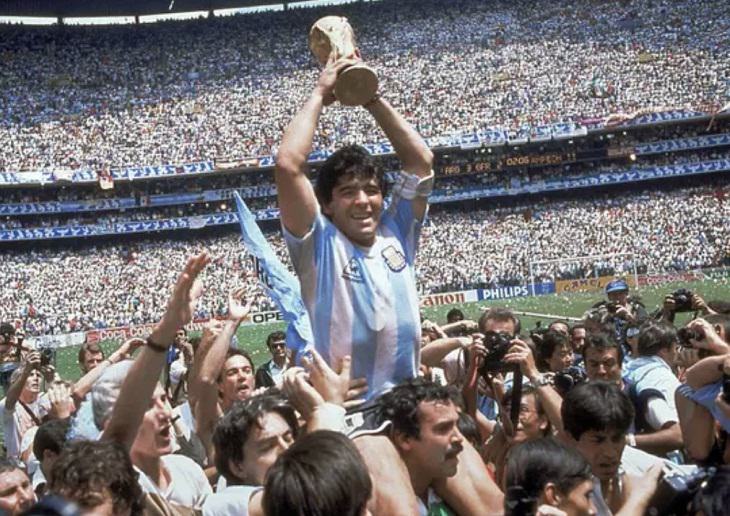 Maradona dominated the 1986 competition in Mexico and scored or assisted 10 of Argentina's 14 goals. He led Argentina to a 3-2 victory over West Germany in the World Cup final and was hailed as a superstar all over the world. The footballer was at his peak then and had almost single-handedly won the World Cup for his country. In fact, his performance in that World Cup is generally regarded as the greatest singular display by any player at any competition.
8. Maradona hosted a talk show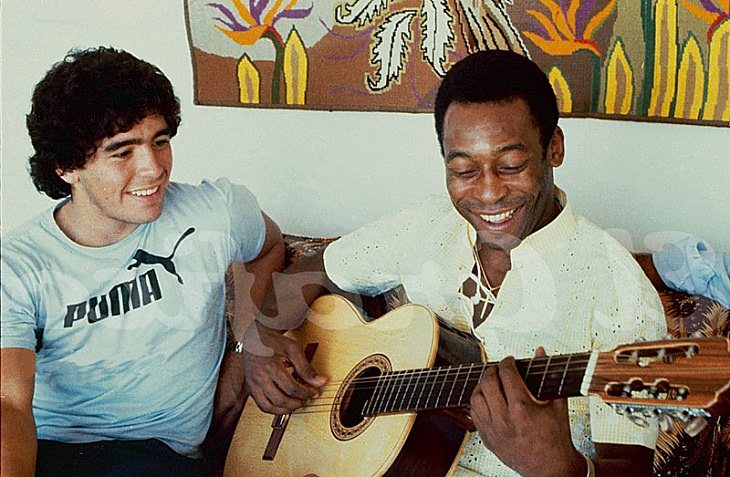 A little-known fact about Maradona is that he hosted a talk show on television named La Noche del 10 in 2005. The program was immensely popular in Argentina and was adored by his fans all over the world. Interestingly, Brazilian football legend Pele, with whom Maradona shared a great rivalry in his playing days, was the main guest on his very first episode.
9. He was Argentina's heart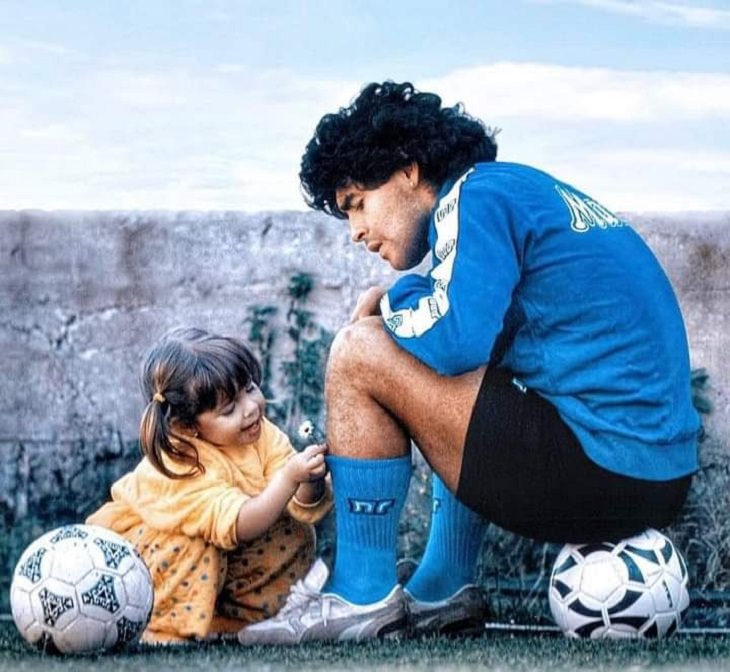 Though Maradona was a controversial figure and was involved in a number of incidents, including his confession of being a drug addict, he was still loved and adored by the common public in Argentina. Ever since he burst onto the scene, Argentines were devoted to him and could never get enough of the athlete's magical aura.
In a book on Maradona in 1997, Argentinean psychologist and author Gustavo Bernstein noted: "Maradona is our maximum term of reference. No one embodies our essence better. No one bears our emblem more nobly. To no other, in the last 20 years, have we offered up so much passion. Argentina is Maradona, Maradona is Argentina."
10. An unforgettable legacy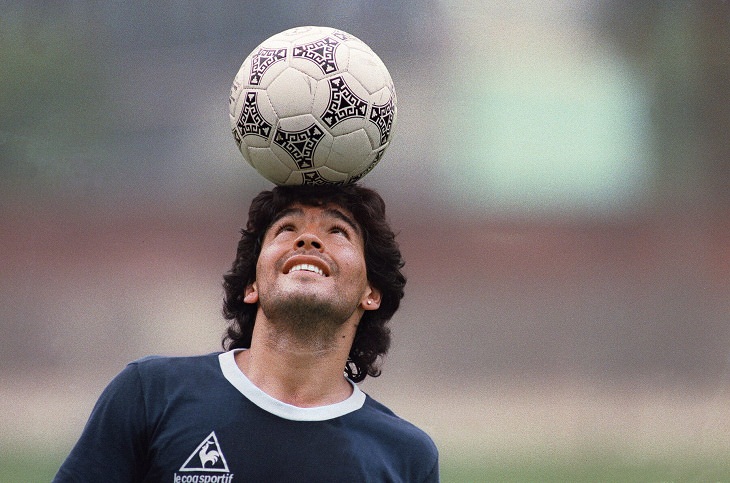 Diego Maradona appeared in 490 official club games during his 21-year professional career and scored a whopping 259 goals. His skills were unmatched and his passion for the sport rubbed off on many young fans who wanted to emulate his feats. Maradona's extraordinary legacy will be etched forever in the annals of sports and will continue to inspire countless fans for decades to come.
Share these facts with other Maradona fans you know...