Heritage is not something only held in high regard in individual communities, but for the whole of humankind. Scattered across this massive blue and green sphere are thousands of dazzling treasures that represent the true spirit of human beings and life on Earth. Out of this endless list of gorgeous locations, the United Nations Educational, Scientific and Cultural Organization (UNESCO) has taken on the task of identifying sites of major significance that are most in need of regular upkeep and preservation.
These monuments, buildings and natural landscapes are protected by UNESCO under the Convention Concerning the Protection of the World's Cultural and Natural Heritage. They are categorized accordingly as natural sites and cultural sites, and jointly recognized as UNESCO World Heritage Sites. There are over 1.121 of such sites found in 167 different countries across the world. The United States of America has 24 sites listed as UNESCO World Heritage Sites, each more beautiful and remarkable than the last, as you can see from the stunning pictures below!
1. Mesa Verde National Park, Montezuma County, Colorado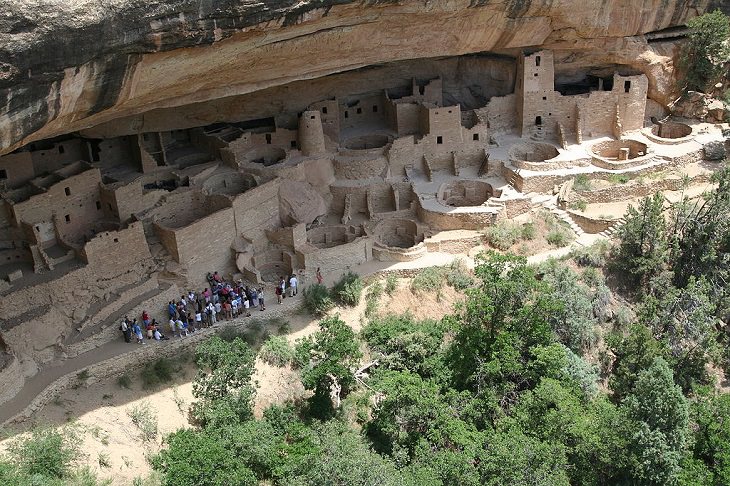 (By Massimo Catarinella, Wikimedia Commons)
This site is home to a series of over 600 cliff dwellings built by the ancient Pueblo people between the 6th and 12th centuries. The cliff dwellings were first discovered in 1874 and added to the list of UNESCO World Heritage Sites in 1978.
2. Yellowstone National Park, in Wyoming, Idaho, and Montana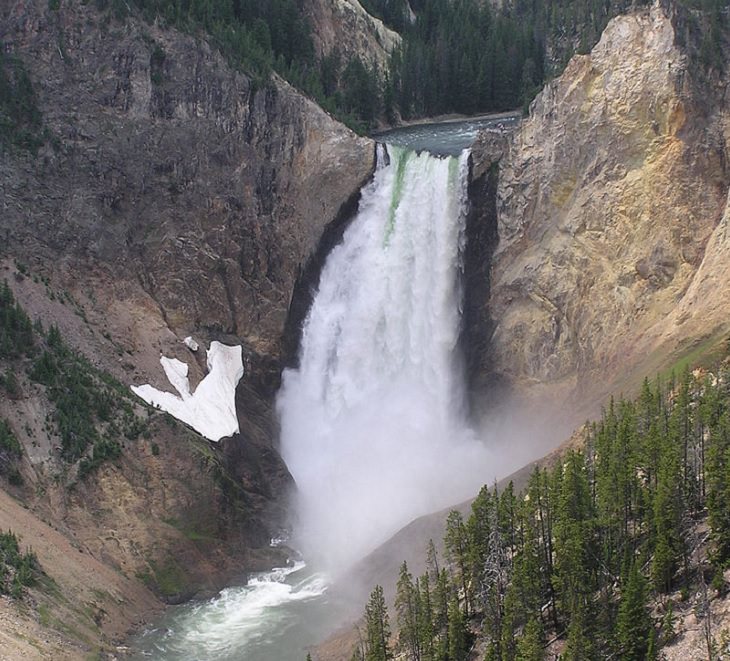 (By Scott Catron, Wikimedia Commons)
This massive beautiful natural wonder stretches across Teton and Park Counties in Wyoming, Fremont County in Idaho, and finally, Gallatin and Park Counties in Montana. It is the first National Park in the United States, demarcated in 1872 and added to UNESCO's prestigious list in 1978.
3. Kluane / Wrangell–St. Elias / Glacier Bay / Tatshenshini-Alsek, in Valdez-Cordova Census Area, Alaska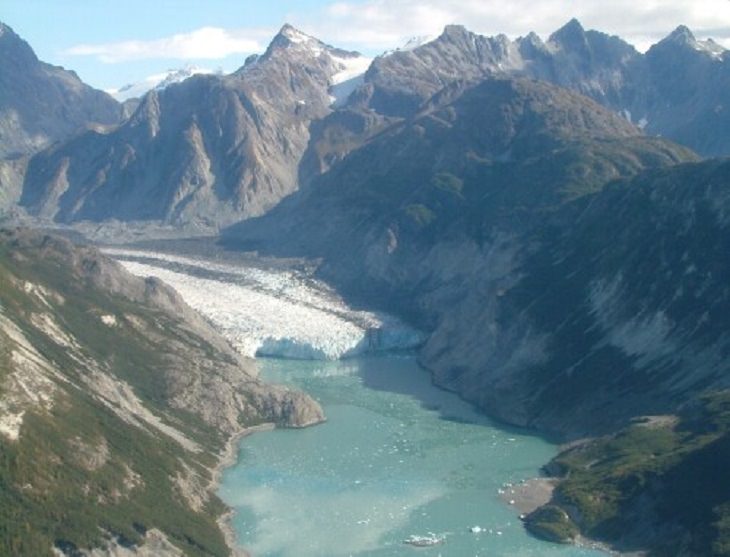 (By Janquen, Wikimedia Commons)
This particular landscape is shared with Canada and located near the border of these two countries. It is the longest glacier and the largest non-polar ice field in the world. It is also the natural habitat for numerous incredible species and was listed as a World Heritage Site in 1979.
4. Grand Canyon National Park, Coconino and Mohave counties, Arizona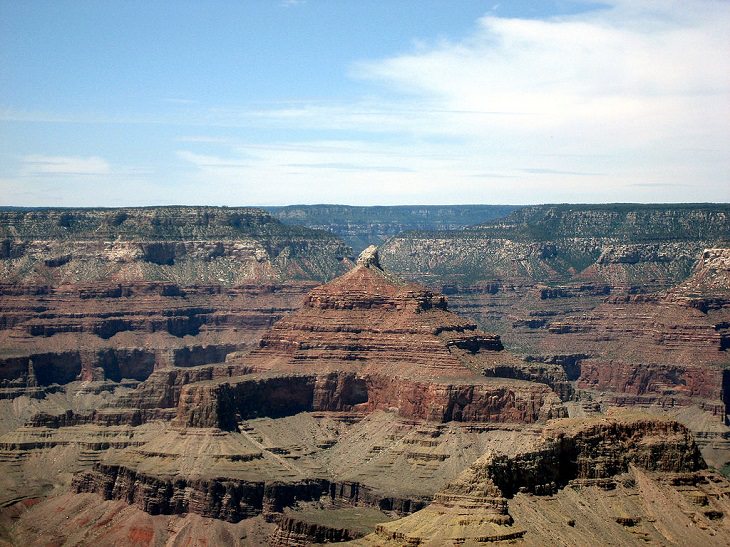 (By Twinsday, Wikimedia Commons)
The Grand Canyon is perhaps one of the most famous destinations in the world, as well as one of the seven natural wonders of the world. The gorge, which is nearly 300 miles long and 6.000 feet (a little over one mile) deep, runs through the Colorado River.
5. Everglades National Park, Miami-Dade, Monroe, and Collier counties, Florida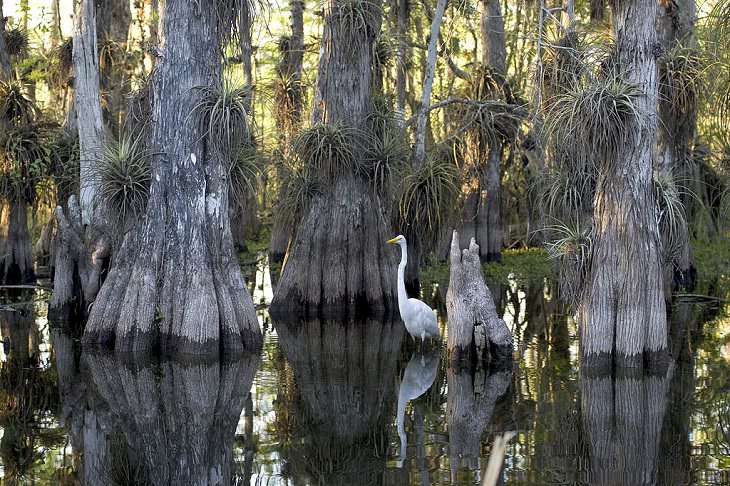 (By Everglades NPS, Wikimedia Commons)
The Everglades is the largest tropical wilderness reserve in the world, and home to an endless number of tropical hammocks and rainforests listed as a World Heritage Site in 1979. Due to the massive degradation of the land resulting in a massive loss of wildlife, the Everglades were added to the List of World Heritage in Danger.
6. Independence Hall, Philadelphia, Pennsylvania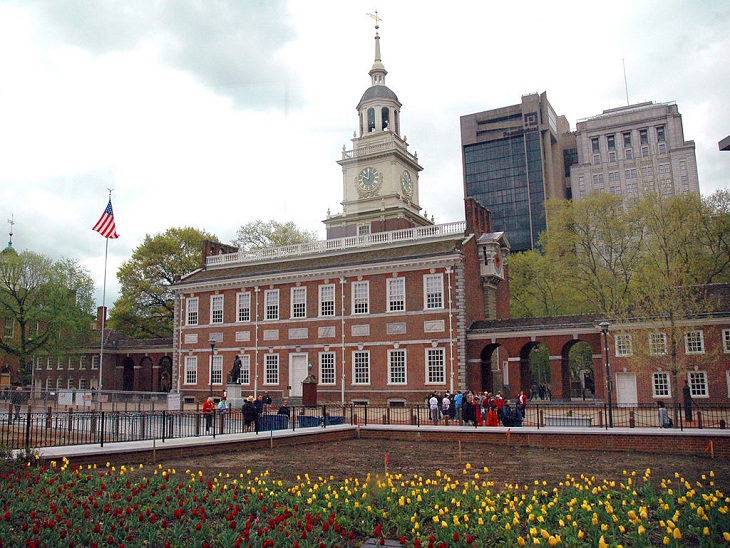 (By Rdsmith4, Wikimedia Commons)
Designed by Andrew Hamilton in 1753, this building was the house of the colonial assembly in Pennsylvania and the location at which the Declaration of Independence was signed in 1776. 11 years later in this very same building, the United States Constitution was signed at the Constitutional Convention. It was finally listed as a world heritage site in 1979.
7. Redwood National and State Parks, Humboldt and Del Norte counties, California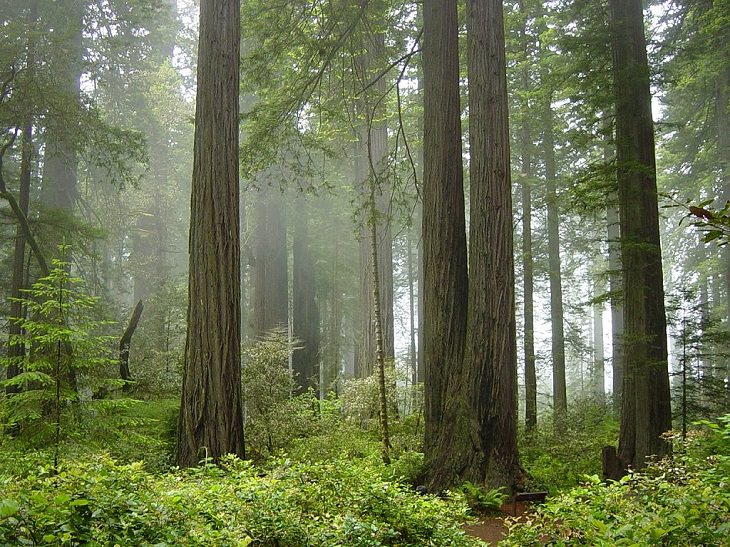 (By Michael Schweppe, Wikimedia Commons)
Added to UNESCO's list in 1980, the forest is filled with one of the largest and tallest species of trees in existence, the coast redwood trees. Because of the proximity of this park to the coastline, it is also home to numerous species of migratory waterfowl.
8. Mammoth Cave National Park, Edmonson, Hart, and Barren counties, Kentucky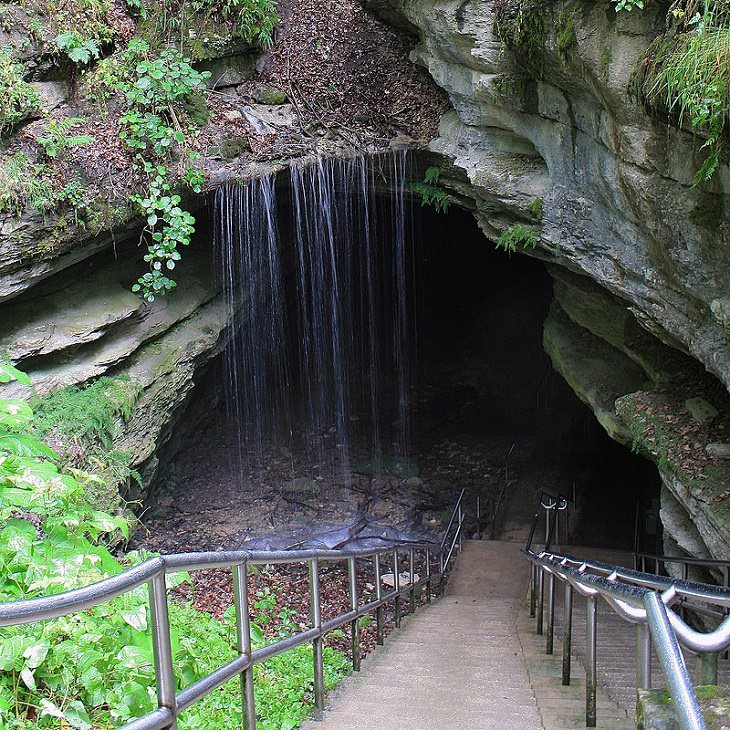 (By NPS, Wikimedia Commons)
This massive expanse consists of nearly 400 miles of passageways that run through the cave system. It is currently the longest cave system known on Earth and has over 130 different species within its walls. It has been a natural World Heritage site since 1981.
9. Olympic National Park, Jefferson, Clallam, Mason, and Grays Harbor counties, Washington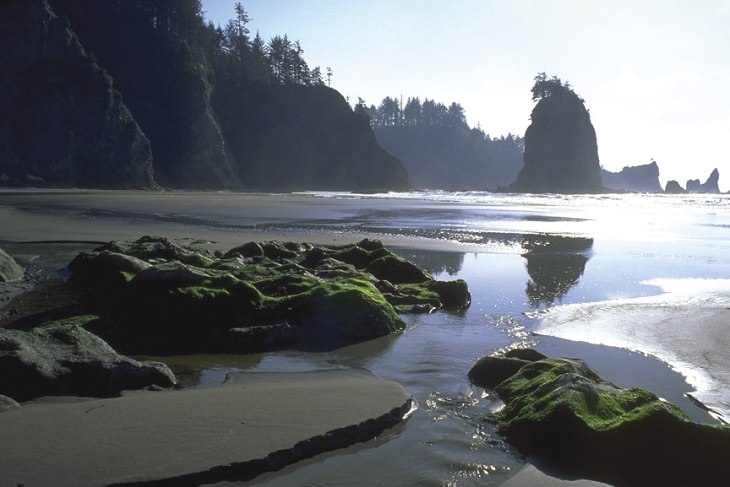 Another national park on the list since 1981, this park's location in Washington endows it with a Pacific Coastline, mountainous regions, drier regions towards the east, and temperate rainforests. This means the park is filled with a highly diverse ecosystem and topography.
10. Cahokia Mounds, St. Clair County, Illinois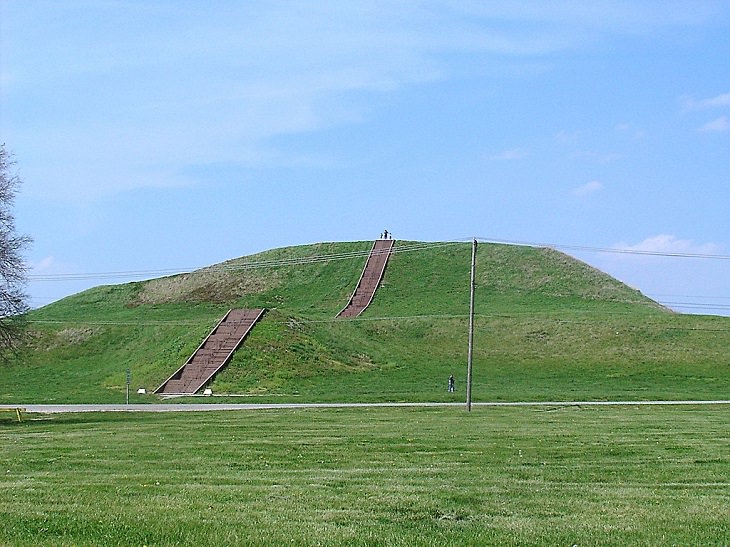 (By Skubasteve834, Wikimedia Commons)
The Cahokia Mounds State Historic Site lies in western Illinois directly across the Mississippi River. It is the site of a pre-Columbian Native American city, existing 500 years prior to the settlement of Europeans in America. It has been cited as the largest and most influential urban settlement identified in Mississippian culture and listed by UNESCO in 1982.
11. Great Smoky Mountains National Park, Tennessee and North Carolina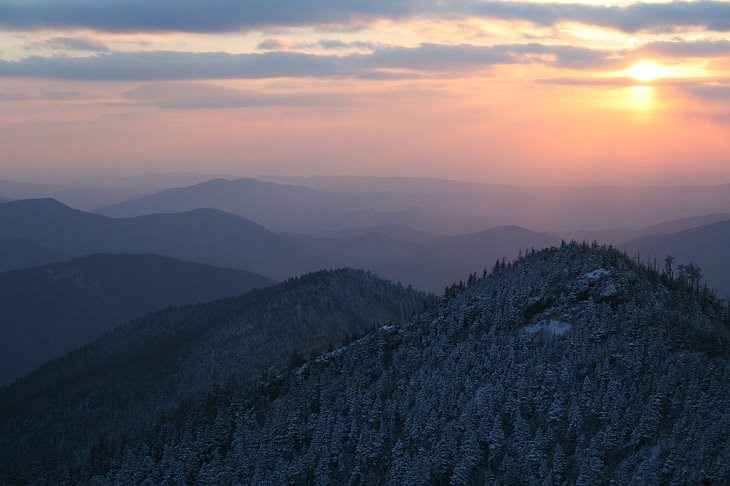 (By Aviator31, Wikimedia Commons)
This park is especially famous for being one of the last remaining habitats of the rare assembly of foliage known as the Arcto-Tertiary Geoflora. That essentially keeps the number of plant species in this particular park at approximately 3,500, as well as numerous types of Salamanders and other animals. It has been listed as a natural heritage site since 1983.
12. La Fortaleza and San Juan National Historic Site, San Juan, Puerto Rico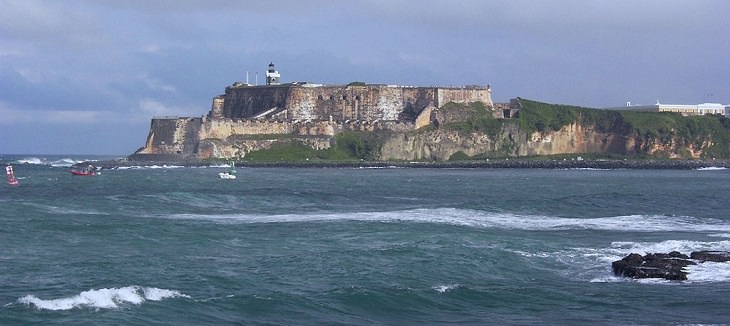 (By Jmoliver, Wikimedia Commons)
Built between the 15th and 19th centuries, La Fortaleza was the first defensive structure built in the city of San Juan to defend its shores, using European Military architecture as an example. Within this structure remains most of the old city walls, as well as Castillo San Felipe del Morro, Castillo de San Cristóbal and El Cañuelo. It has been listed as a UNESCO World Heritage Site since 1983.
13. Statue of Liberty, New York City, New York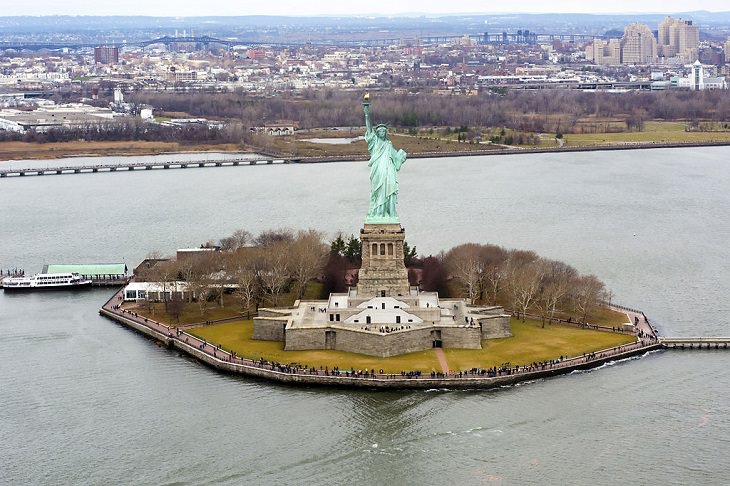 (By Photograph, Wikimedia Commons)
The Statue of Liberty is possibly one of the most famous monuments in the world and is situated on Liberty Island off the coast of New York City. The statue was presented to the United States as a gift from France in 1886. Standing as a symbol freedom and a welcome for immigrants entering the country, it has been listed as a world heritage site since 1984.
14. Yosemite National Park, Tuolumne, Mariposa and Madera counties, California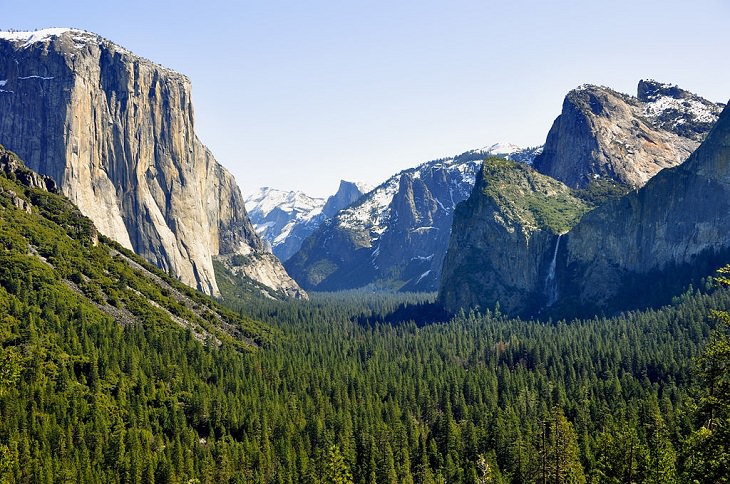 (By chensiyuan, Wikimedia Commons)
This natural rock formation is a uniquely diverse landscape filled with granite cliffs, waterfalls, sequoia groves and over 250 different species of animals. It was created over 10 million years ago as a result of repeated glacial erosion of granitic bedrock. It has been a UNESCO World Heritage Site since 1984.
15. Chaco Culture National Historical Park, San Juan and McKinley counties, New Mexico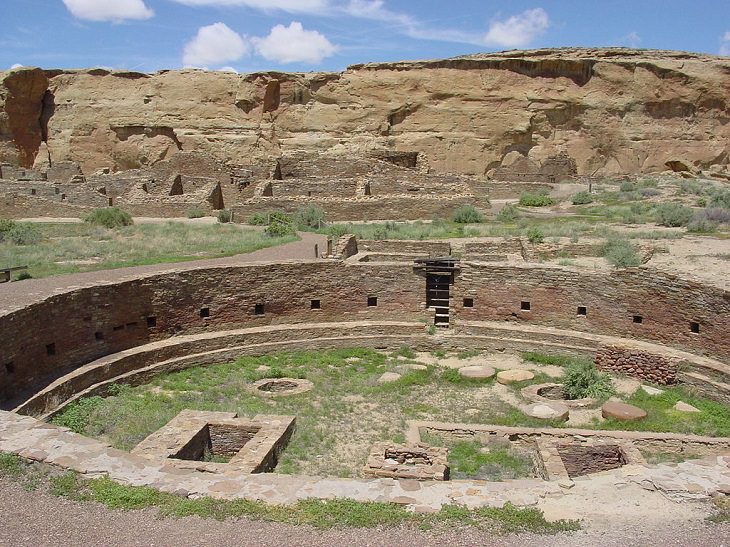 (By National Park Service (United States, Wikimedia Commons)
This land was once the home of the densest popular of the ancient race of the Pueblo people, a pre-Columbian Native American tribe. It remains as one of the most important cultural and historical landmarks from the pre-Columbian era, and as such has been listed as a World Heritage Site since 1987.
16. Hawaiʻi Volcanoes National Park, Hawaii Country, Hawaii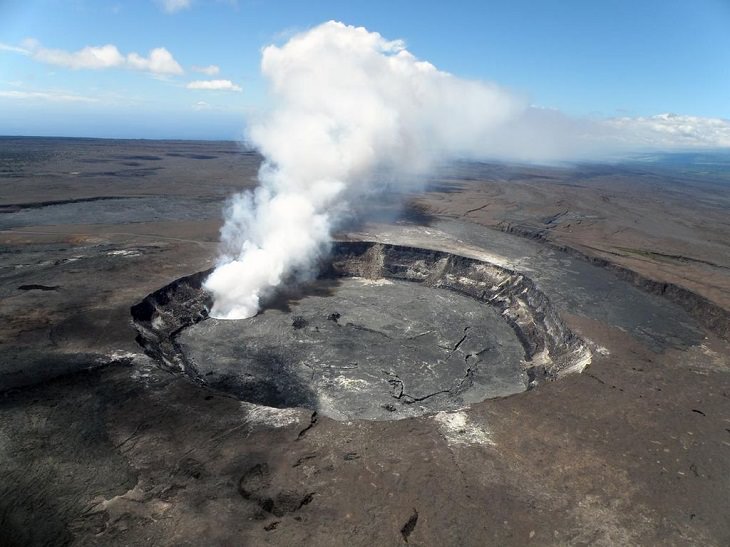 (By Hawaii Volcano Observatory, USGS, Wikimedia Commons)
This park in Hawaii is a hotbed for volcanic eruption, being home to two of the most active volcanoes in the world, the Kilauea and Mauna Loa. This frequent seismic activity results in numerous changes to the landscape, as well as unique and diverse wildlife. UNESCO has listed this park as a world heritage site since 1987.
17. Monticello and the University of Virginia, Albemarle County and Charlottesville, Virginia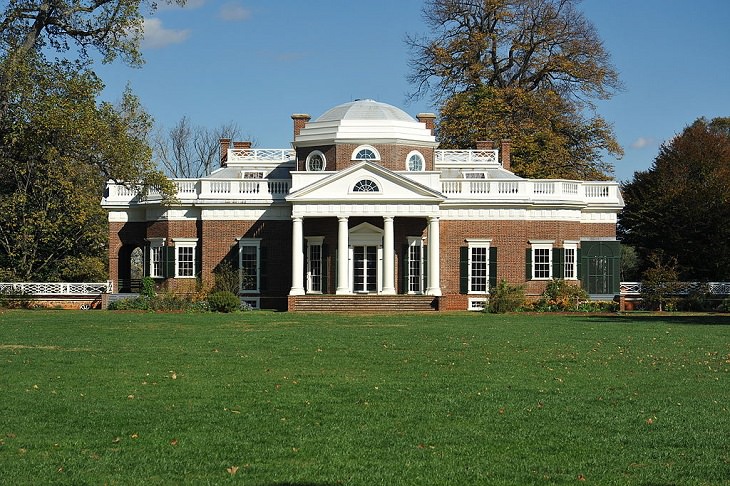 (By YF12s, Wikimedia Commons)
Monticello was the home of Thomas Jefferson, author of the Declaration of Independence, third president of the United States and designer of the Monticello plantation home, as well as the University of Virginia in Charlottesville. Both of these have together been listed as a UNESCO world heritage site since 1987.
18. Taos Pueblo, Taos, New Mexico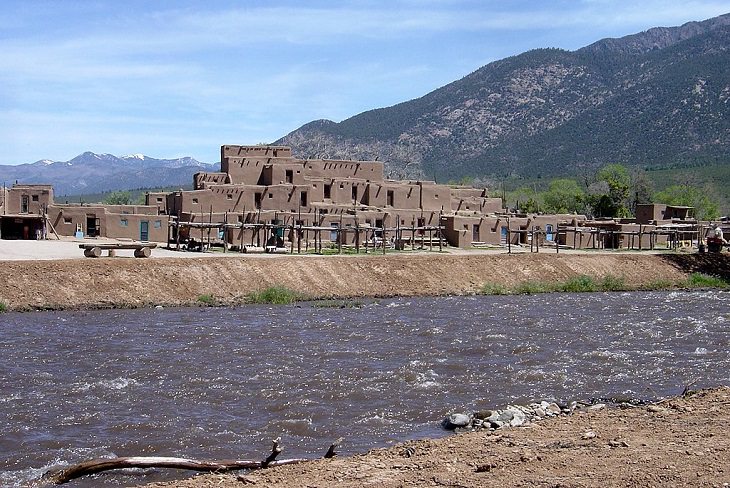 (By Bobak, Wikimedia Commons)
In 1992, this beautiful stretch of land was designated as a UNESCO World Heritage Site. Much like Chaco Historical Park and Cahokia mounds, this was once the home of the pre-Columbian tribe of the Pueblo peoples, though this particular area marked major cultural developments for this tribe.
19. Carlsbad Caverns National Park, Eddy County, New Mexico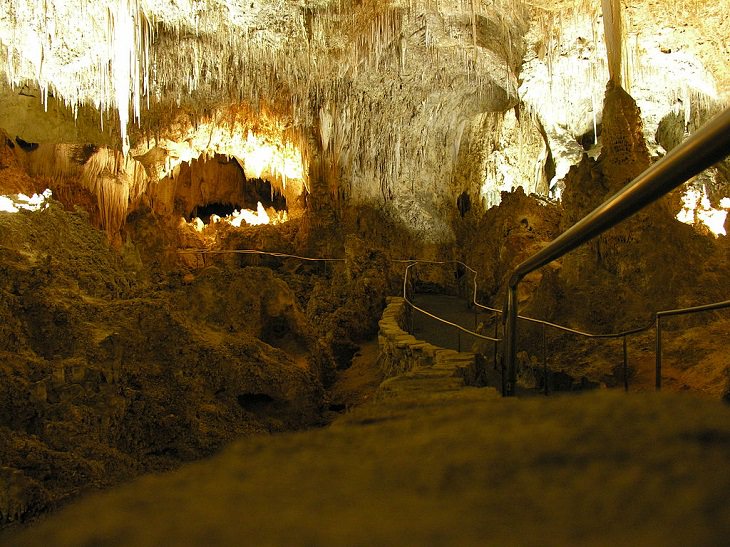 (By Coveredinsevindust, Wikimedia Commons)
Having been on the list of World Heritage Sites since 1995, the Carlsbad Caverns are a seemingly endless series of caves made entirely of limestone home to extremely rare speleothems (cave formations, such as stalactites or stalagmites). This site is still studied by scientists for its geological perfection and the natural phenomena that sustain it.
20. Waterton-Glacier International Peace Park, Flathead and Glacier counties, Montana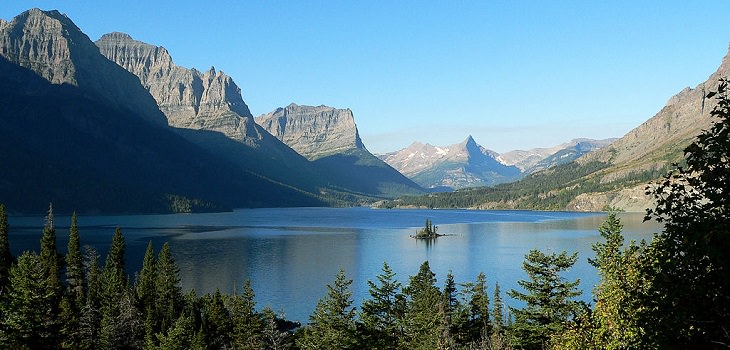 (By Ken Thomas, Wikimedia Commons)
This is another site that is located in between and shared by both the United States and Canada. Because it is shared by these two countries, it maintains unique and distinctive physiography, as a result of the different ecosystems contributed to it by both countries. It has been listed as a world heritage site since 1995.
21. Papahānaumokuākea, Honolulu County, Hawaii and Midway Atoll, Hawaii and the United States Minor Outlying Islands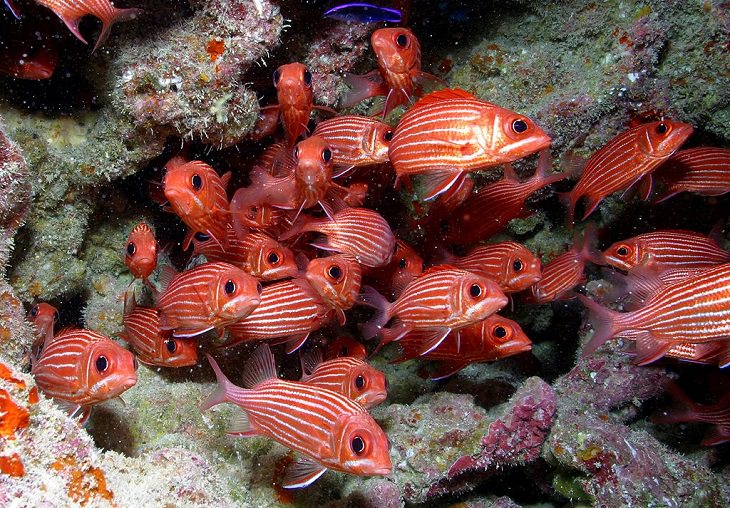 (By U.S. Fish & Wildlife Service, Wikimedia Commons)
This stunning monument stretches across 140,000 square miles of ocean water contained around numerous islands in Hawaii and other states. The sheer size of this massive monument makes it the world's largest protected area for marine species, supporting over 7,000 different species. Being of significance to both the natural ecosystem of this planet, as well as native Hawaiian culture, this Monument has been listed as a world heritage site since 2010.
22. Monumental Earthworks of Poverty Point, West Carroll Parish, Louisiana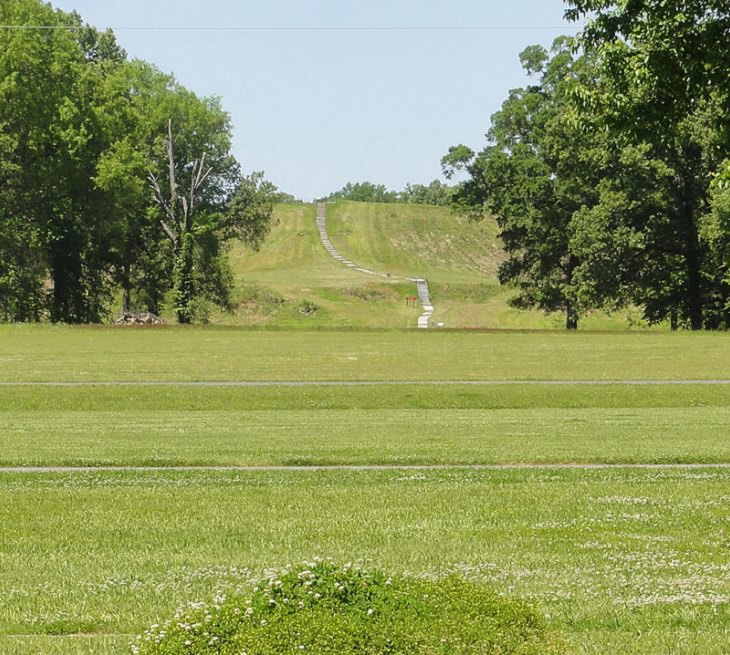 (By Bart Everson, Wikimedia Commons)
This particular stretch of land is considered extremely unique because the landscape was changed drastically by a society of hunter-gatherers that once settled there. Its construction and design required an unbelievable amount of earth to be shifted measuring up to 750,000 cubic meters. The area became a major point of exchange for goods and was listed as a world heritage site in 2014.

23. San Antonio Missions, San Antonio, Texas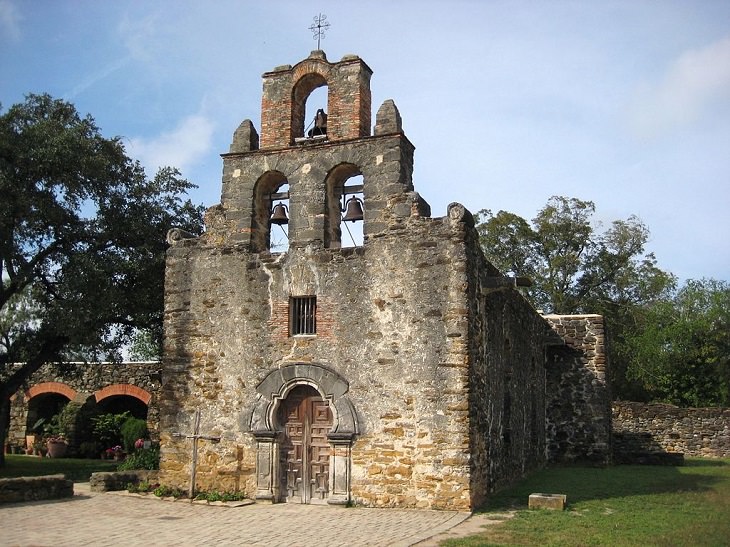 (By Liveon001, Wikimedia Commons)
Built along the San Antonio River basin is a massive site that is home to five mission complexes, within which there are numerous architectural and archeological Marvels, farmland residencies, a ranch, granaries, and even its own complex water distribution system. Built in the 18th century by Franciscan missionaries, these missions were meant to be an example of the interweaving cultures and Catholicism. It has been listed as a world heritage site since 2015.
24. The 20th-Century Architecture of Frank Lloyd Wright, Arizona, California, Illinois, New York, Pennsylvania, and Wisconsin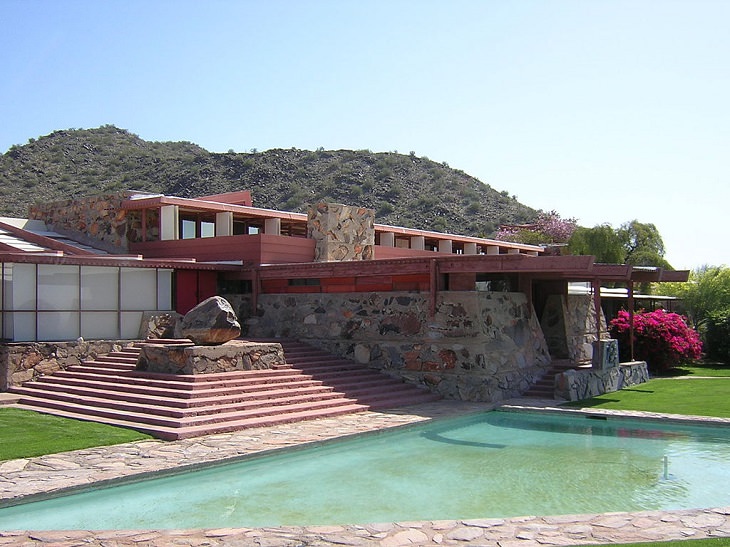 (By Lar, Wikimedia Commons)
2019 saw the inclusion of a beautiful series of architectural structures brought under the purview of UNESCO and its World Heritage Sites. These eight buildings were designed by the great architect Frank Lloyd Wright, which reflected his style of "organic architecture" and made use of a unique combination of materials.
Related Articles:
12 Recommended Places and Paths to Walk Around the World
10 Unforgettable Places In the World Full Of Color & Charm
The 12 Least Densely Populated Places on The Planet