Many things have changed since the 1950s. Men have walked on the Moon, the Cold War has ended and many other conflicts have arisen (some since resolved), and the internet took over. And yet, it seems that nothing has changed more than the approach to dating and marriage. This list of '129 Ways to Get a Husband' that was published in McCall's magazine in 1958 seems nothing but funny to the modern reader.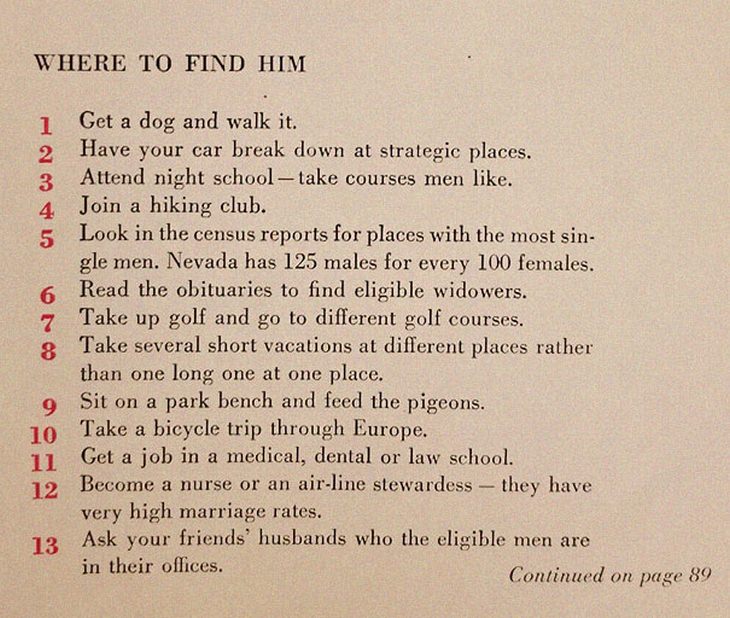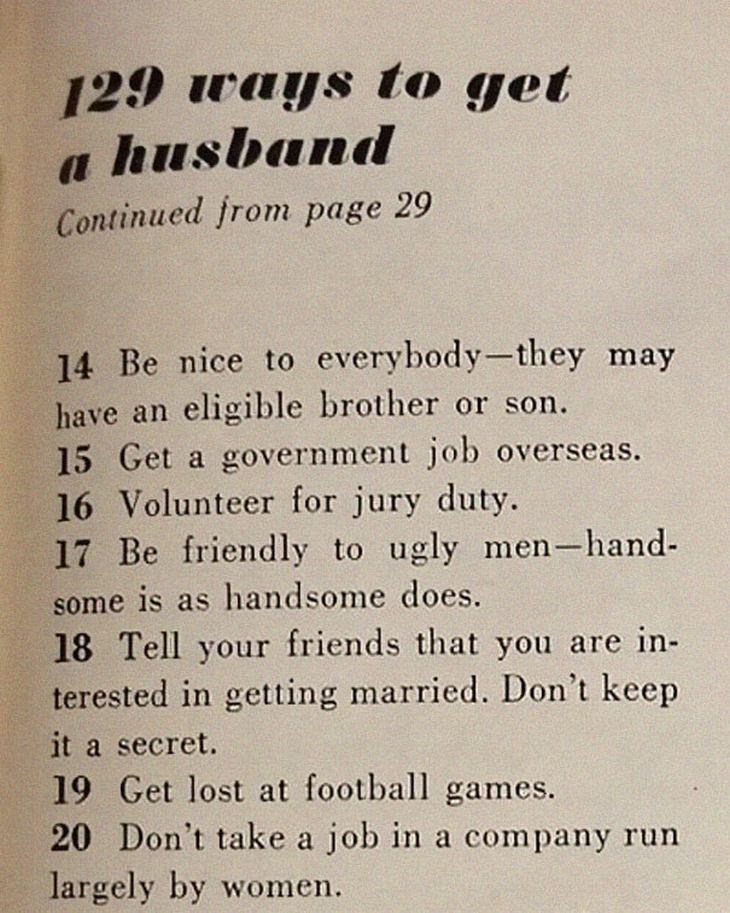 The social pressure to get married 'on time' during the 1950s was very high, for both women and men. A 'proper fella' was expected to have a wife and kids. For women, being a wife was actually seen as a career. It began with the search for a partner. After the wedding, it was considered the wife's responsibility to foster a happy marriage. There was even an organization called 'Divorce Anonymous', which set out to help women save their marriages and avoid the dreaded divorce.
These strict gender roles were tightly connected to the Cold War. Even the popular term 'nuclear family' actually has its origins in that era, as it was believed that strong family units were essential to building a strong and healthy society.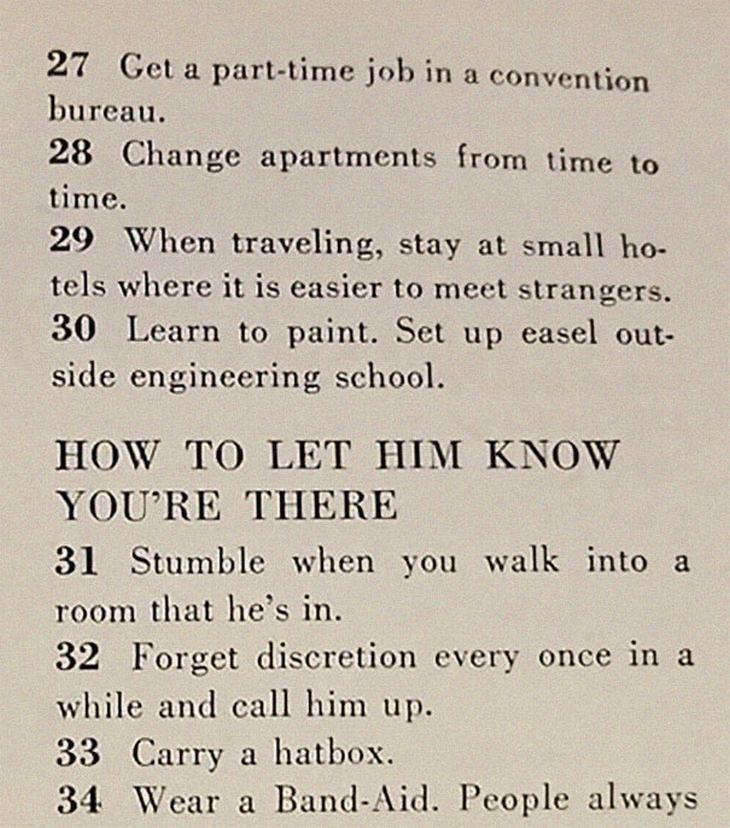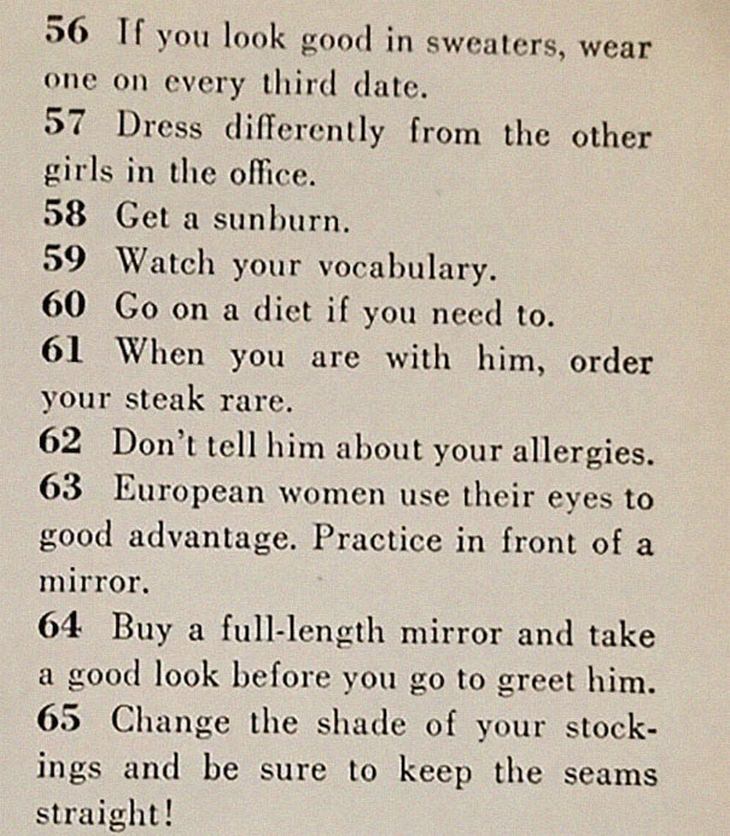 TV became a regular thing in any American household. I Love Lucy starring Lucille Ball was one of the most successful shows of the era. It depicted Lucy, an unlucky housewife, getting into a pickle every time she attempted to pursue an interest outside of the household.
On the one hand, it was an indication that the household is where she truly ought to stay, but on the other, her repeated attempts to leave it show her discontent with only being a housewife. In reality, Lucille Ball was not at all conforming to societal norms, as she was a very successful actress and producer in her own right.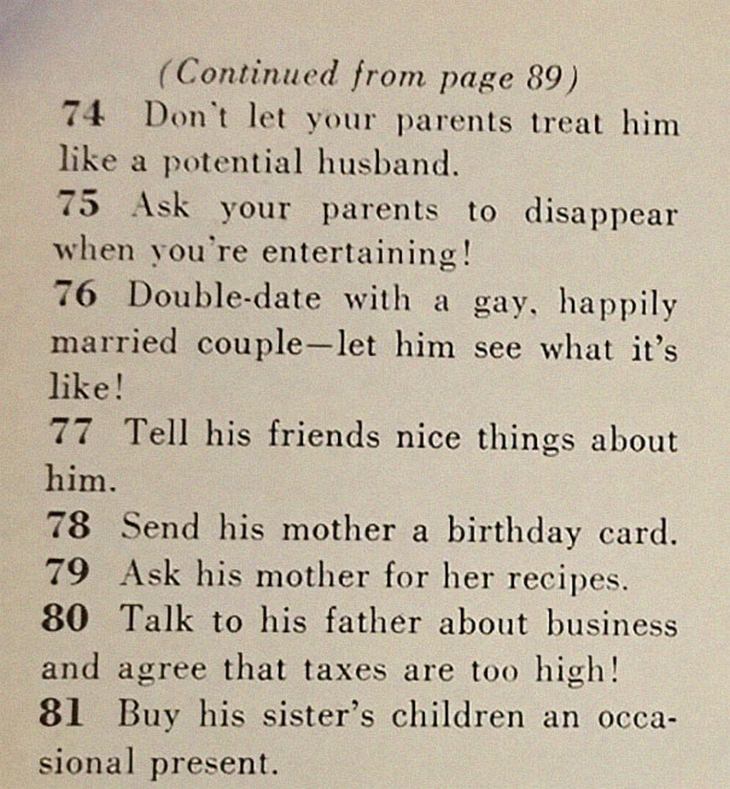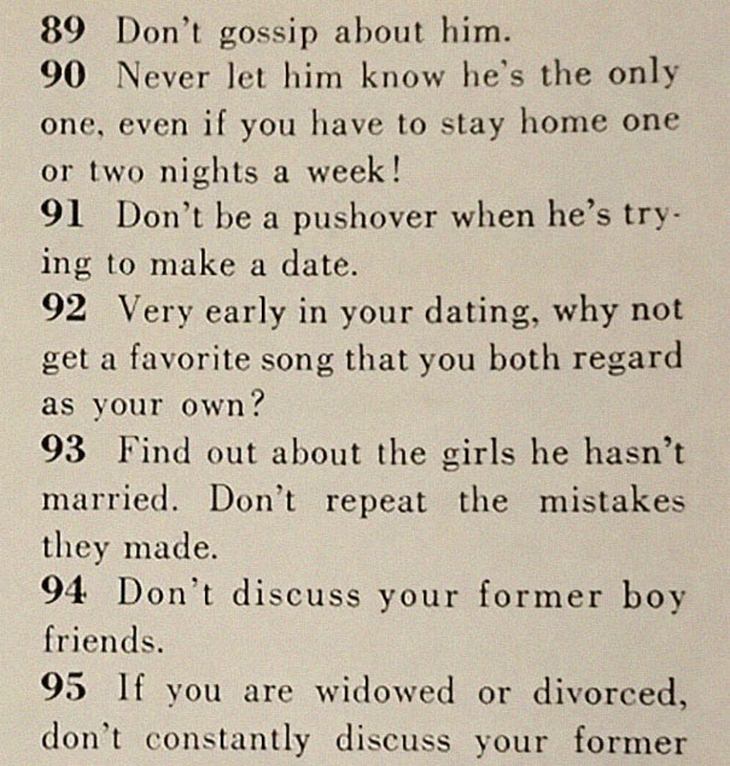 She wasn't the only one, of course. Despite the mass media encouragement of women to lead a purely domestic life, about 40% of women with young children, and at least half of women with older children chose to remain in the workforce (some of them keeping jobs they filled during the war). In total, approximately one-third of the peacetime labor force was constituted of women.
The 1950s were a unique decade in many ways. Some of its cultural legacies have shaped the world we live in today, nevertheless some of its customs are better left in the past.