Taking advantage of the weak and disadvantaged for your own monetary gain is one of the most despicable and sickening things imaginable. Unfortunately, there are plenty of people who do just that, each targeting a specific population. The story about this ruthless Tennessee plumber is something that's way too common, as he's made thousands of dollars by ripping off his elderly and vulnerable clients. The good thing? He gets exposed on video for all to see!
Let this story act as a lesson for everyone: for customers to be more wary of the professionals who they're dealing with, as well as for business owners, who ought to be as professional and transparent with their customers as possible.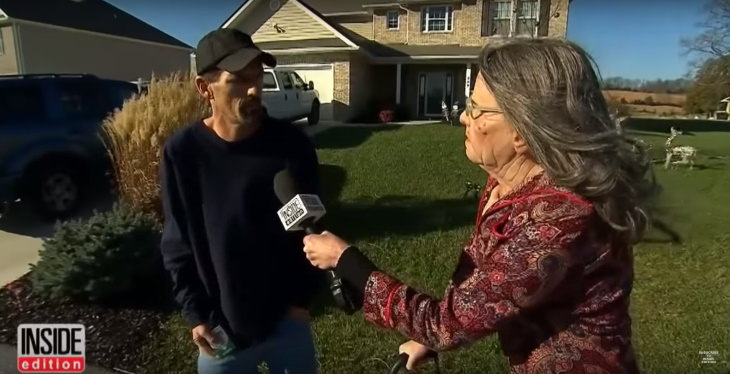 The plumber in question is Glenn Harris, and he used to be the owner of a plumbing business in Johnson City, Tennessee. For years, Harris has been scamming seniors out of their humble earnings by either doing horrible work, not finishing his work or conducting unnecessary home repairs to pull out more money out of his victims.
According to one furious customer, Harris made the customer's mother take a $50,000 home equity loan because she couldn't pay him in cash otherwise. In an interview with 'Inside Edition', one of the victims said the following, "I think he targets the elderly, or anyone who he thinks is vulnerable."
This is truly horrifying, it's so difficult to imagine a person could actually be so cruel and deprive elderly citizens of their hard-earned savings. Still, countless complaints and unhappy customers didn't materialize from thin air, and the accusations could no longer be ignored. To expose the truth about Harris' poor service practices, Inside Edition's reporter Lisa Guerrero devised a trap for the plumber.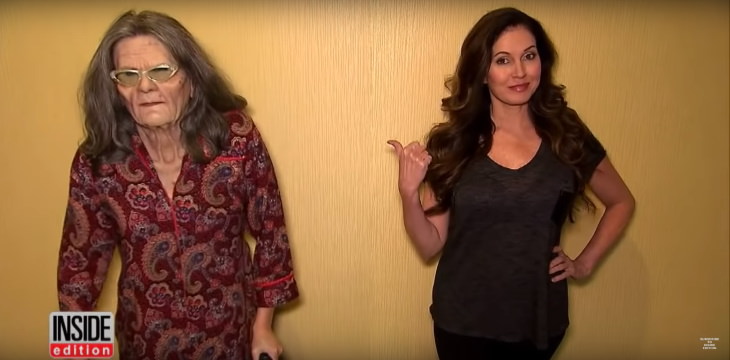 She decided to pretend to be an elderly customer and catch Harris red-handed. To do so, Guerrero invited famous Hollywood special effects artist Ben Adams, who transformed the young reporter into an older woman by making Guerrero wear a mask, a gray wig and use a walker.
Armed and ready, Guerrero called to schedule an appointment with the infamous plumber. The reporter attempted to meet Harris three days in a row, but the plumber didn't show up to any of the scheduled appointments. The victims assured Guerrero that a poor work ethic is normal for Harris, but Guerrero simply couldn't postpone the meeting any longer and so she decided to meet the plumber in person.
Still masked as a senior woman, the reporter showed up near Harris' house, a visit the man didn't expect. Puzzled, Harris tried to deny the reporter's accusations, but one could tell that he seemed terribly nervous and tense, especially after the reporter revealed her real face. What do you think, did the reporter manage to expose the scammer? See for yourself in the video below.
Just a few months after the interview, Harris' plumber license was revoked by the court, as countless complaints and a domestic violence accusation by his wife were filed against him.