While some artists like to put their paintbrushes to the canvas, many others use the world as their medium. Anyone interested in leaving their green fingerprint on this planet knows the best way to start is by recycling. From used coffee filters to eggshells, any man's trash can be treasure for these resourceful artists. Here are 25 absolutely gorgeous works of art made completely out of recycled, scrap and waste materials.
1. This beautiful cat has been sculpted entirely from shards of broken CD's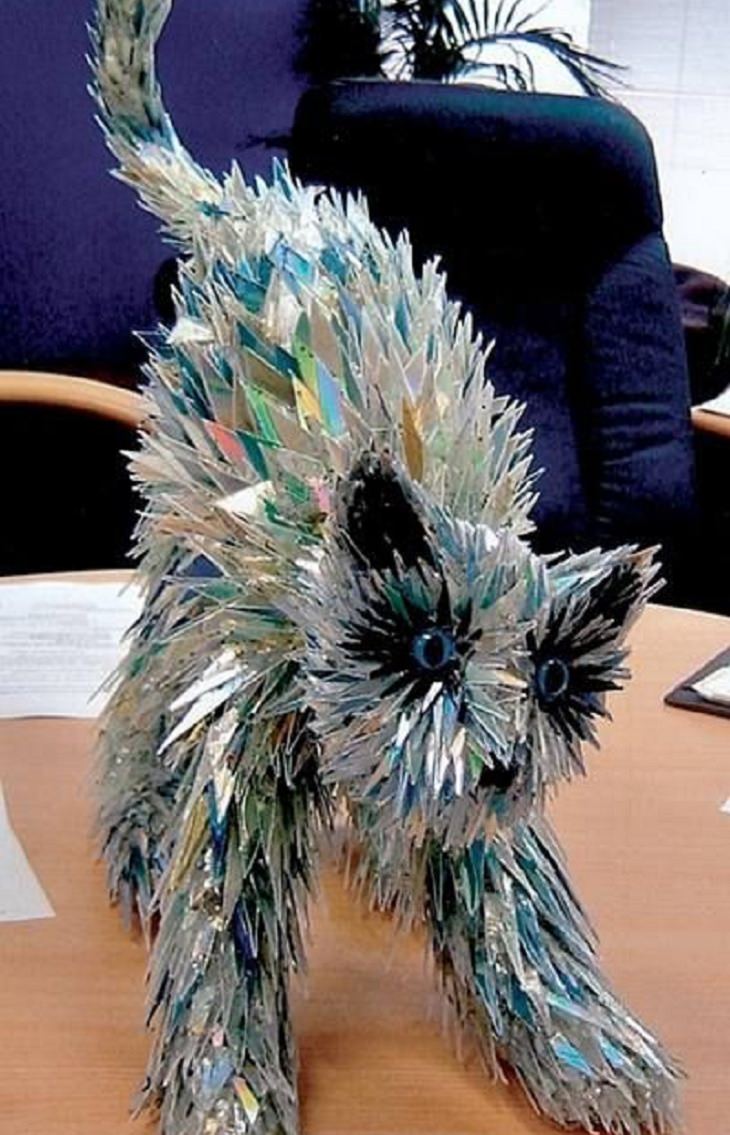 (By Sean E Avery)
2. A few spare buttons can give you a cute underwater pal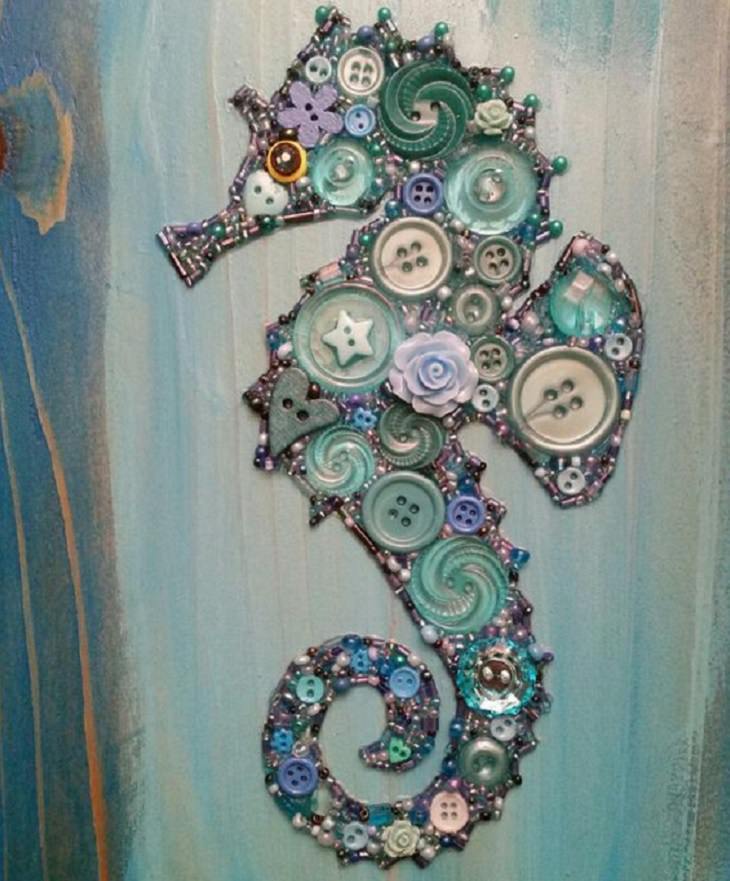 (By Painter Legend)
3. Here's an adorable plastic bag polar bear that just popped up to say Hi!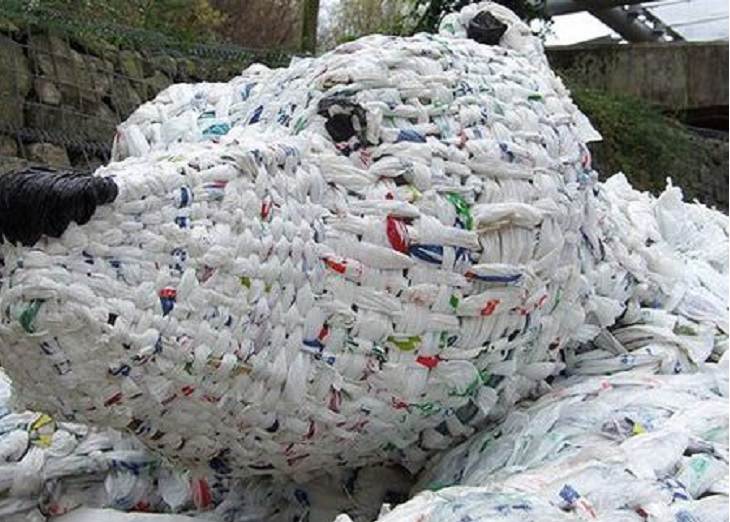 (By the Eden Project of Cornwall, UK, Oddee)
4. A fearsome dragon made entirely from pop tabs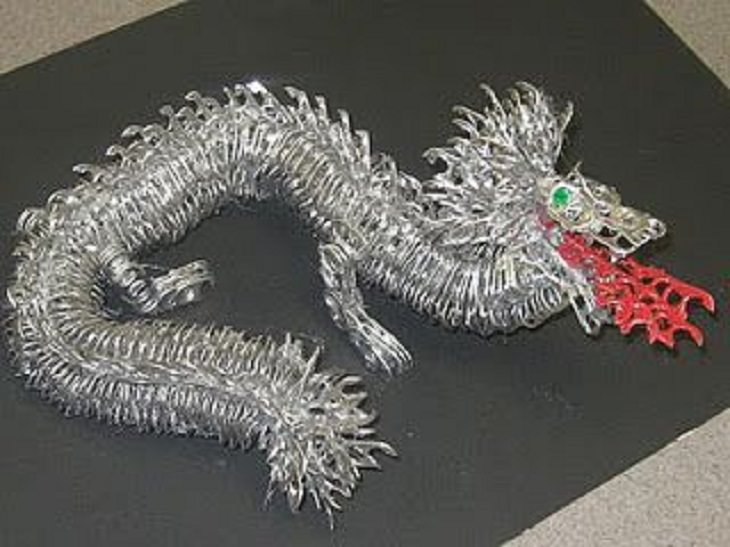 (By Alex L., MakeitArtwork)
5. This wall of color is made of boxes that once held any house item you can think of, from snacks to electronics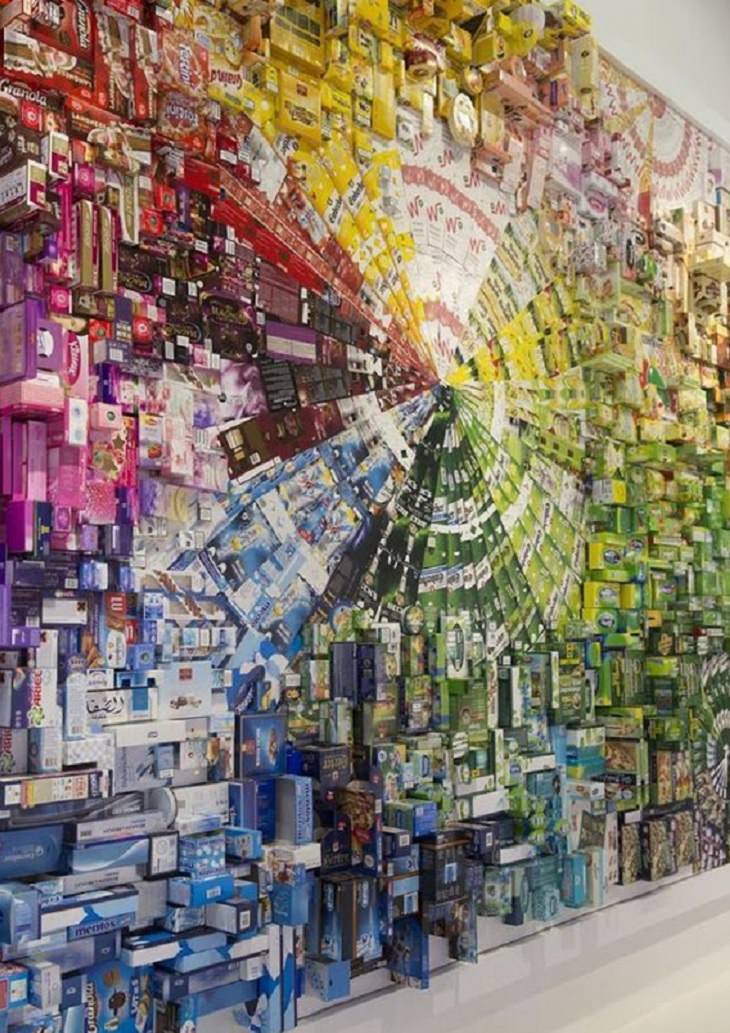 (By Gerlinde Gruber & Christine Strempel for Mayr-Melnhof Packaging, PackagingoftheWorld)
6. Isn't this scrap paper puppy just precious?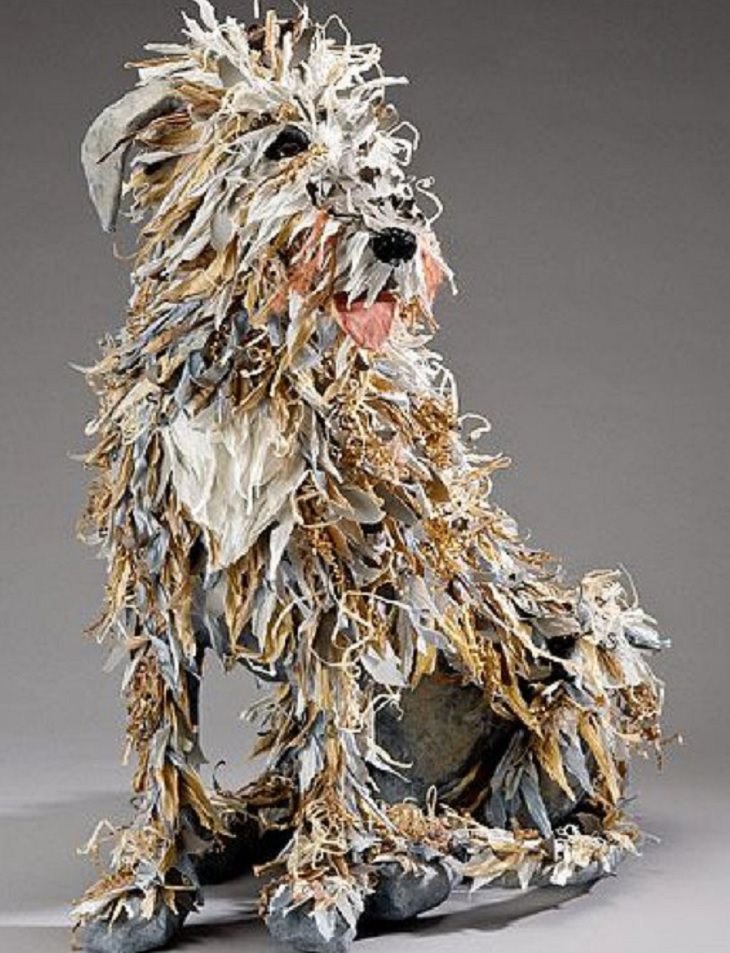 (By Nancy Winn, Julie Bluet)
7. Did you know you could make earrings from wine corks?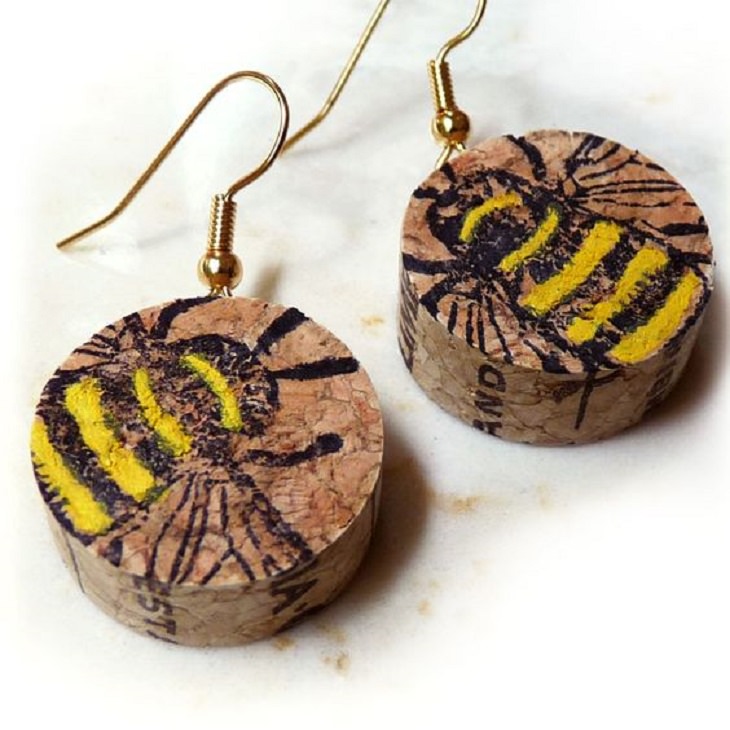 8. Broken furniture and other scraps gave this neighborhood a big furry friend.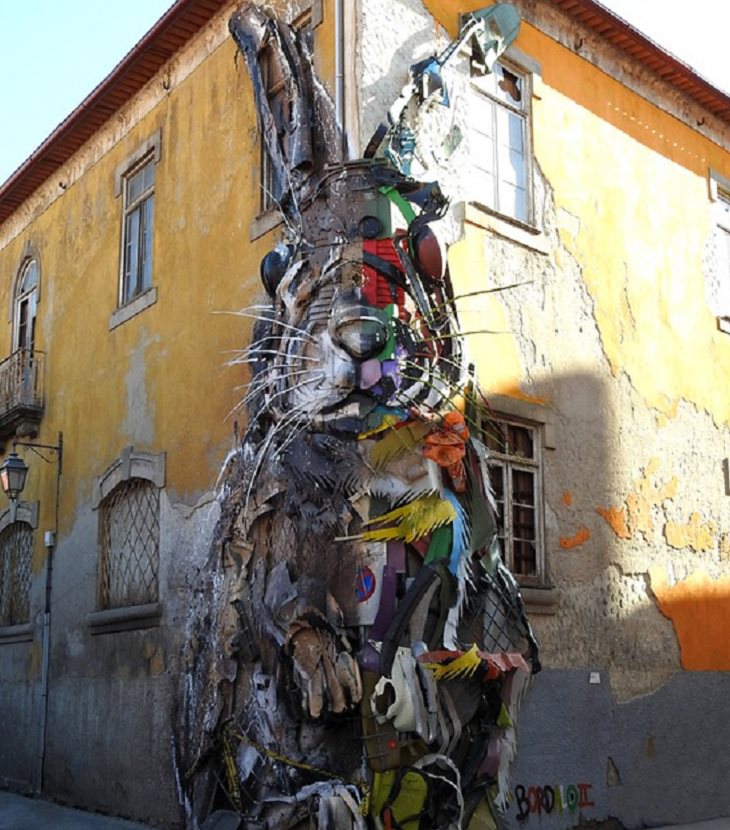 9. In this case, the egg definitely came first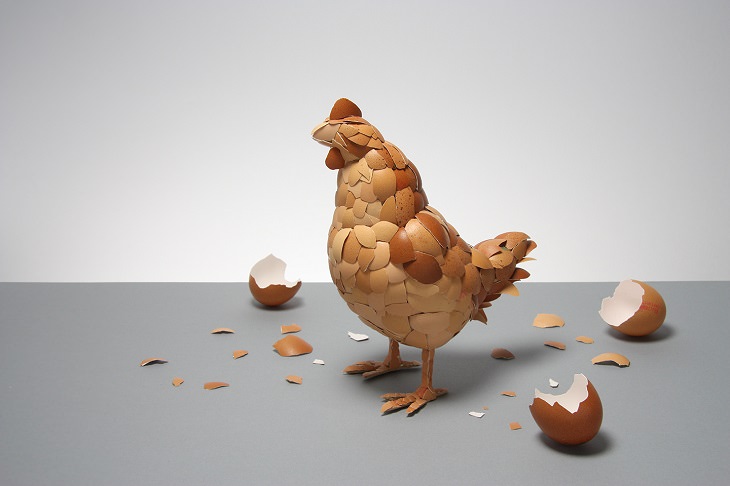 (By Kyle Bean)
10. Turn all those useless CD's lying around into the ultimate decoration… a disco ball!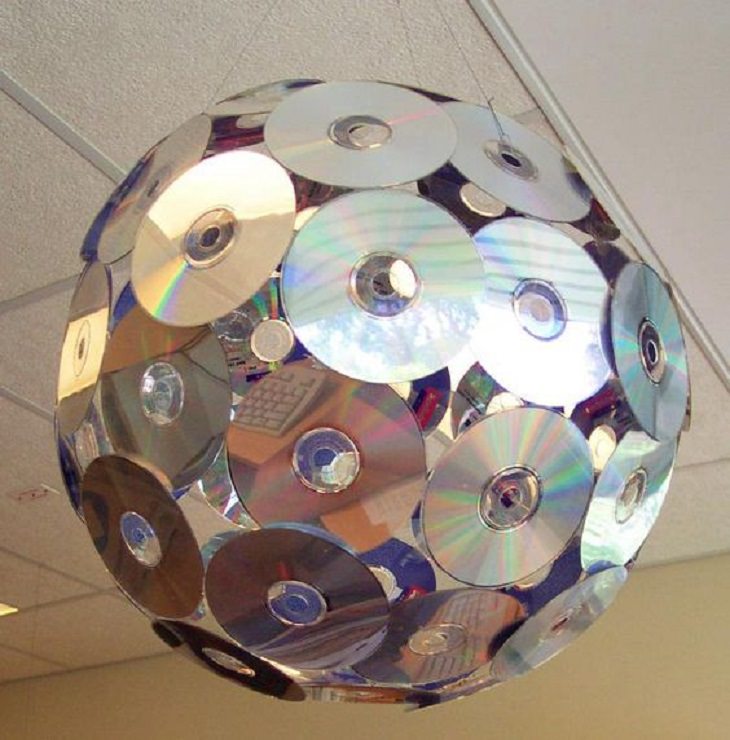 (Zedomax)
11. These beautiful hanging ornaments are brought to you with the help of crotchet and a few old CDs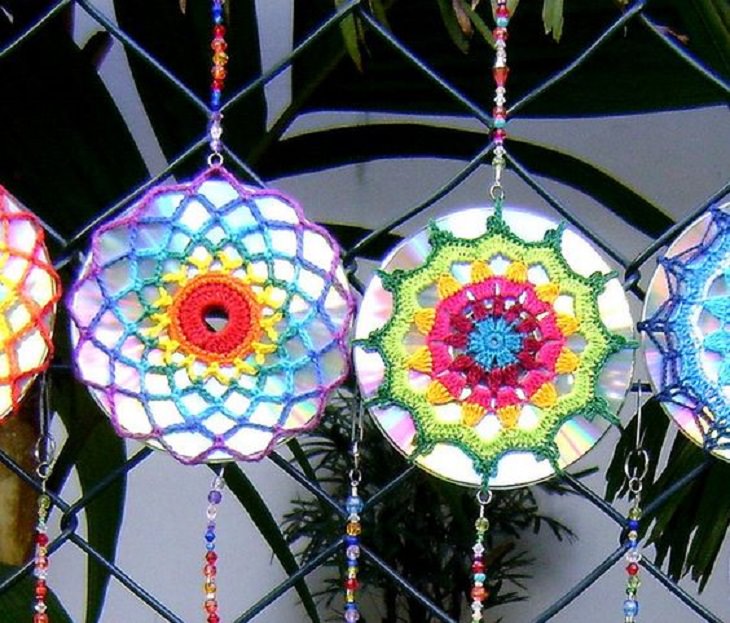 12. I decided to use all the balloons from my birthday party to make my prom dress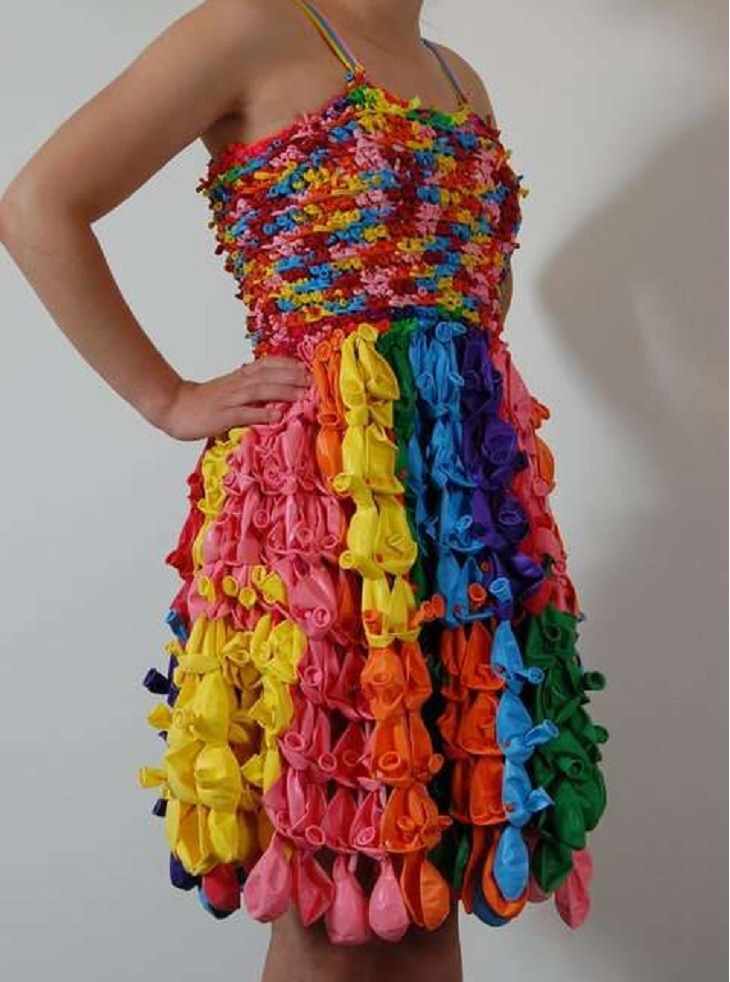 13. This bottle cap parrot is about to take flight!
(By Upcycle That)
14. This perturbed portrait painted on industrial containers.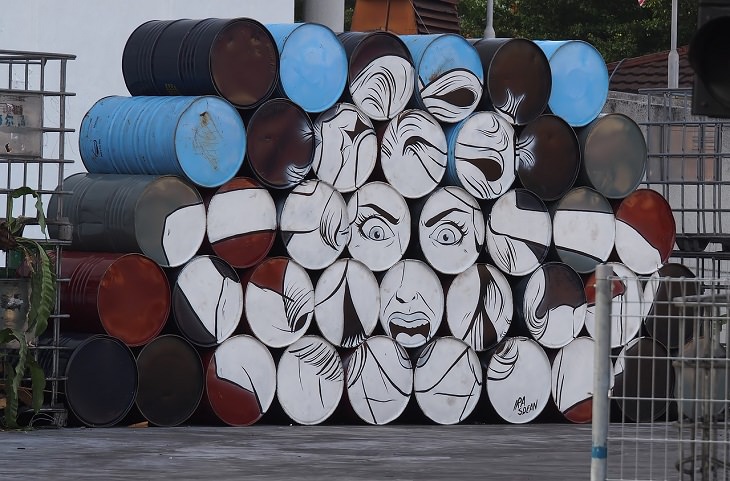 15. Using scrap metal she found, this artist created a life-size peacock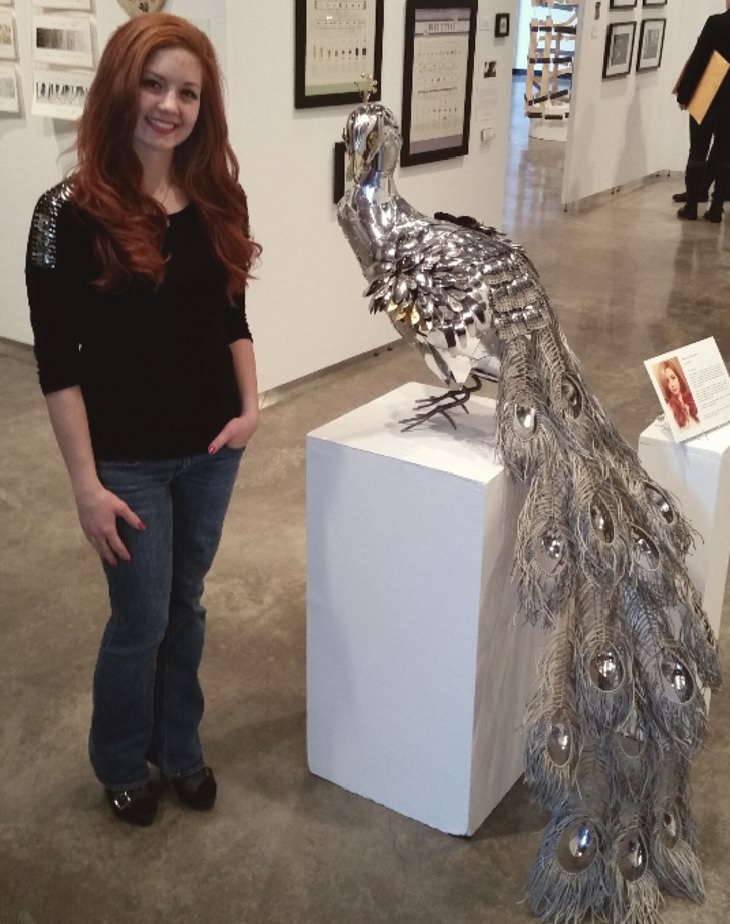 (By Liddlenomnom, Imgur)
16. A gorgeous mosaic made top to bottom of a variety of bottle caps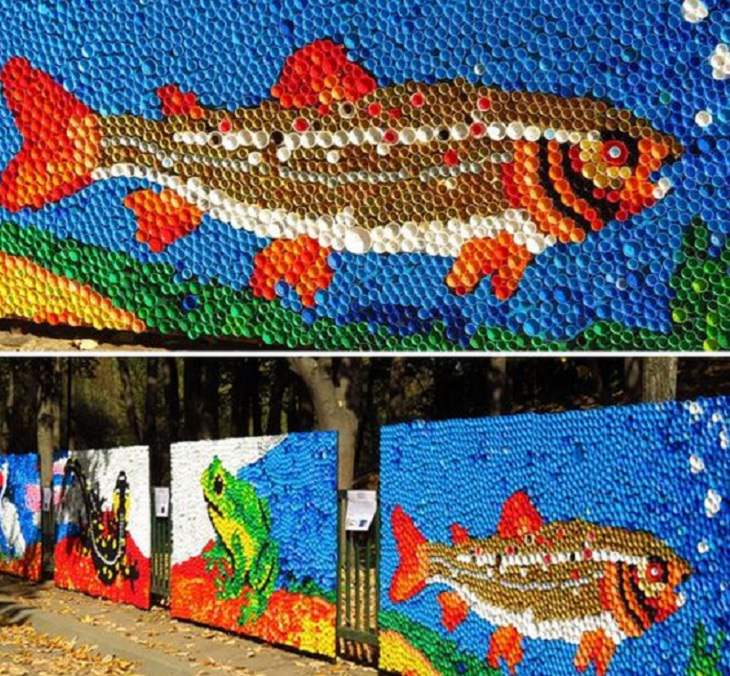 17. This Rock and Roll Chicken Little is made out of scrap metal.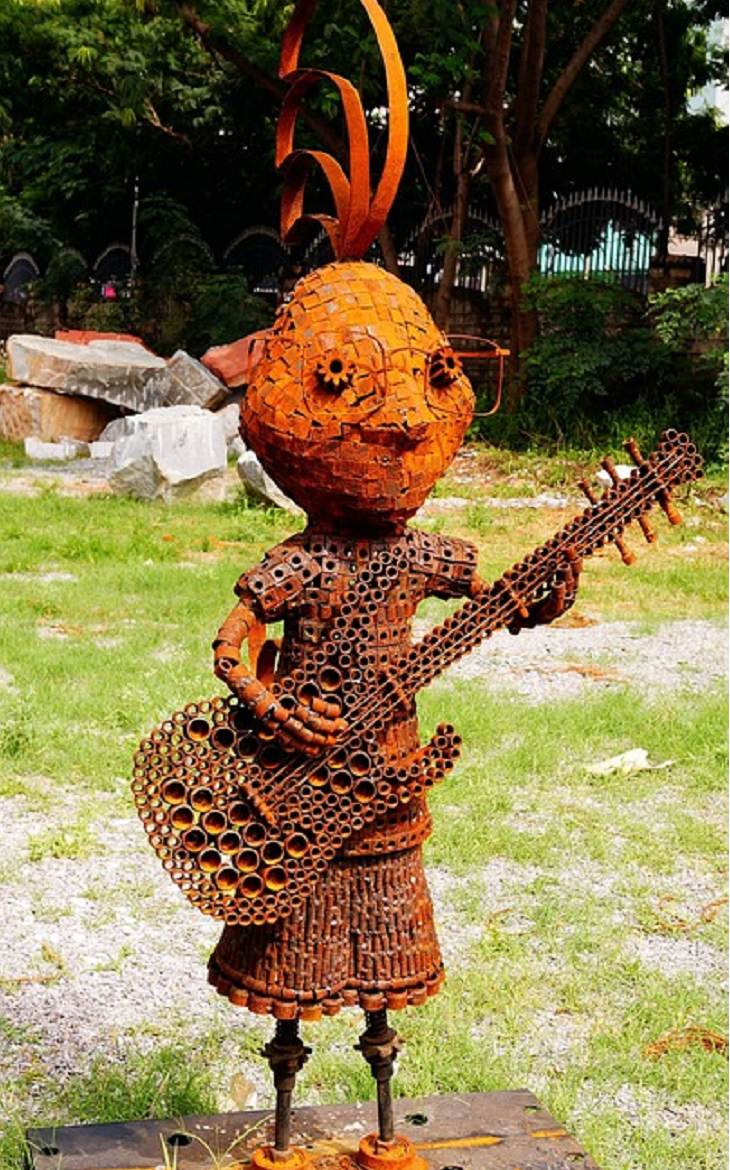 18. One brilliant soul put all his old pencil stubs to bright and colorful use.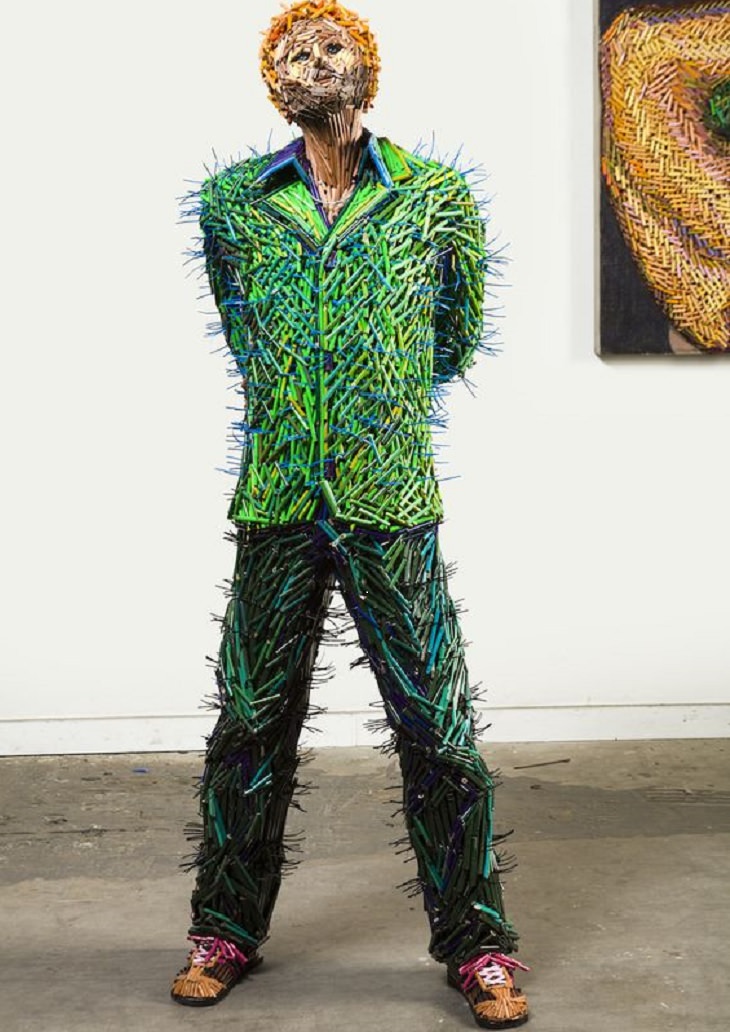 (Yorokobu)
(Cover image by Alex L., MakeitArtwork)