Some landmarks are pretty much synonymous with Paris: the Louvre, the Moulin Rouge, Champs Élysées, Arc de Triomphe, Eiffel Tower… and the Notre Dame Cathedral.
On April 15th, 2019, during ongoing renovations to the iconic church, a fire broke out, decimating the church's spire and roof as millions of people across the world viewed in horror. We may not know whether the Notre Dame will ever return to its former glory, but the memory and history of the gothic cathedral which Victor Hugo loved so much will remain forever.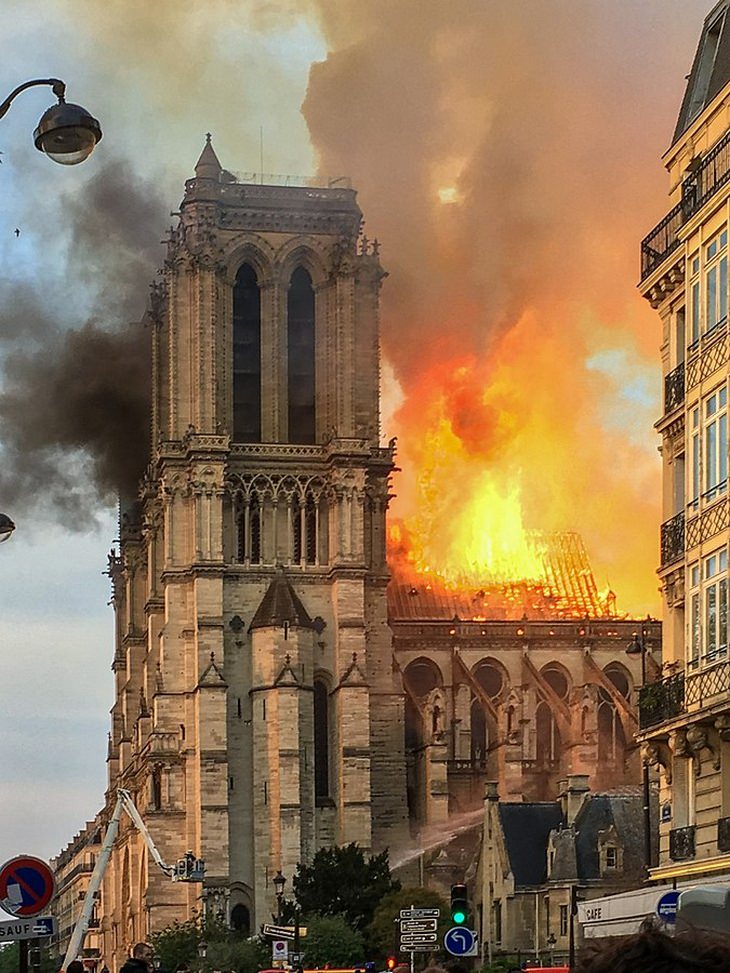 Source:
LeLaisserPasserA38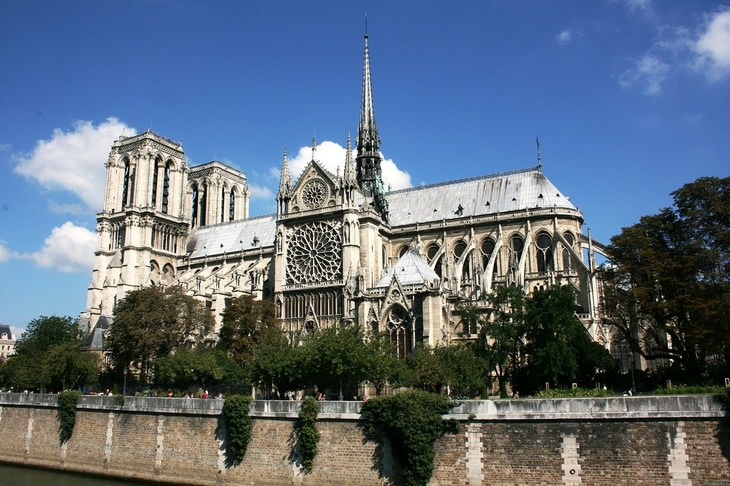 The Notre Dame de Paris (literally "our lady of Paris") is truly ancient. Its construction began on the banks of the Seine in the mid-12th century and was completed nearly two hundred years after the fact.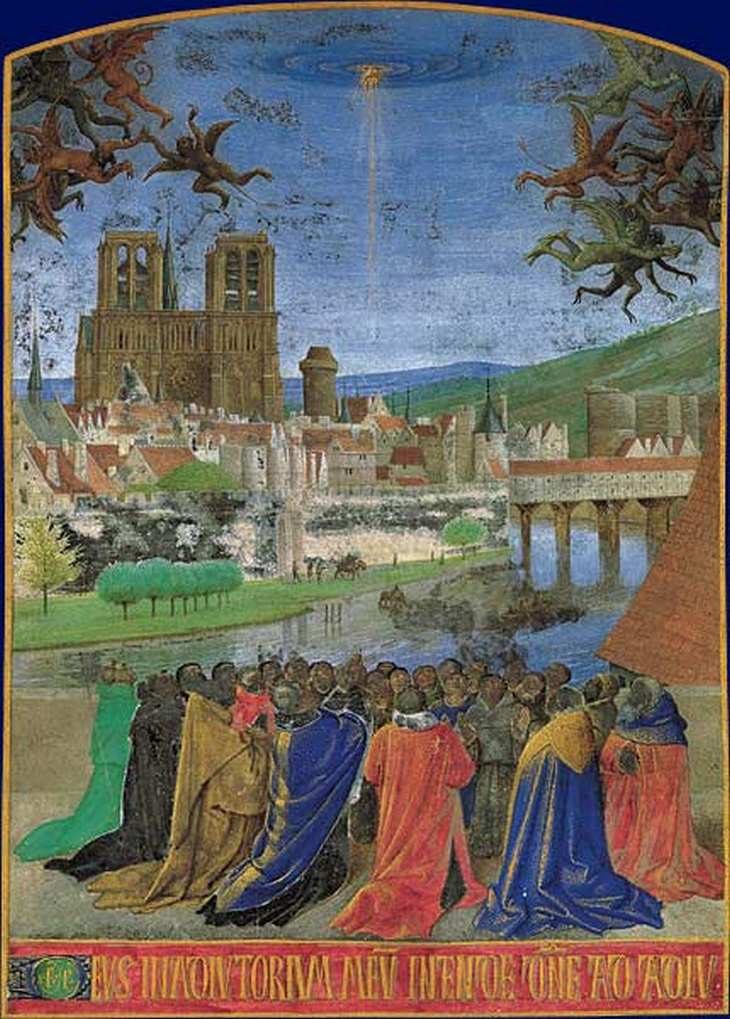 The Notre Dame illustrated on the page of a 15th century book of hours.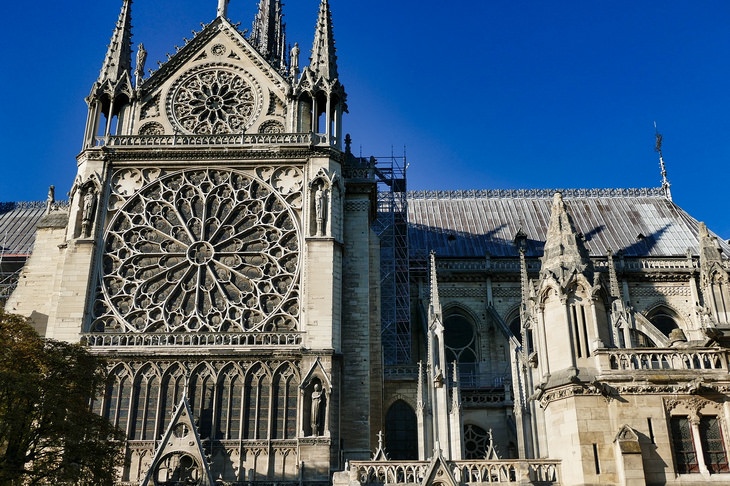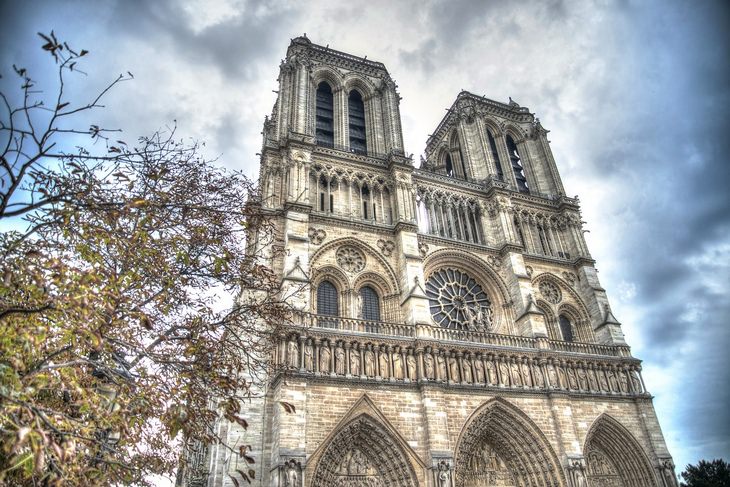 While the recent fire may represent the most extensive structural damage to the cathedral, it has seen its fair share of turmoil in its 850+ years of existence. In 1548, some of the statues in the church were vandalized by Huguenots (French Protestants) who saw them as idolatrous.
Furthermore, during the French Revolution, rioting citizens looted or destroyed much of the treasures in the church and "beheaded" several statues of biblical kings on the cathedral's façade. The heads were only found in 1977 and are now on display at the Musée de Cluny.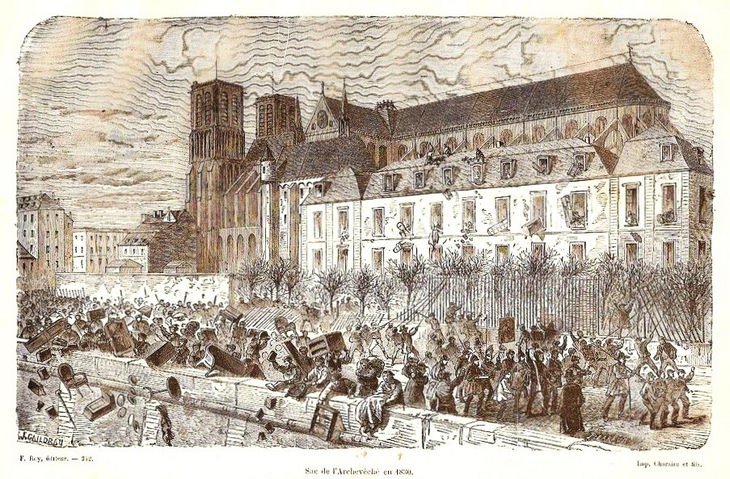 Illustration of rioters vandalizing the cathedral.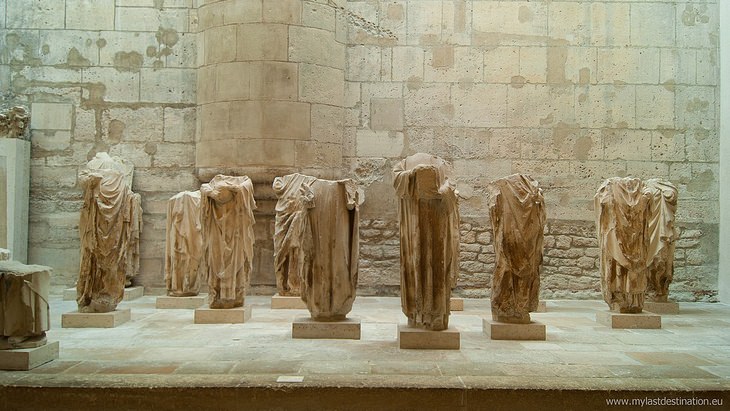 Source:
Guillaume Speurt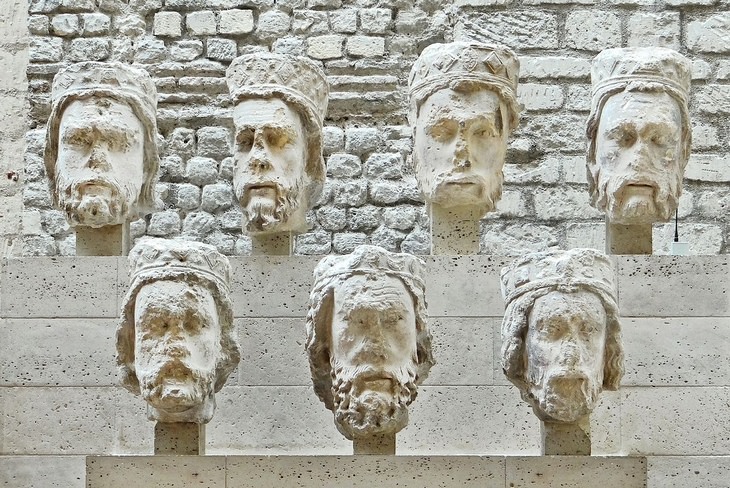 The bodies and heads of the "decapitated" biblical kings. Source:
Jean-Pierre Dalbéra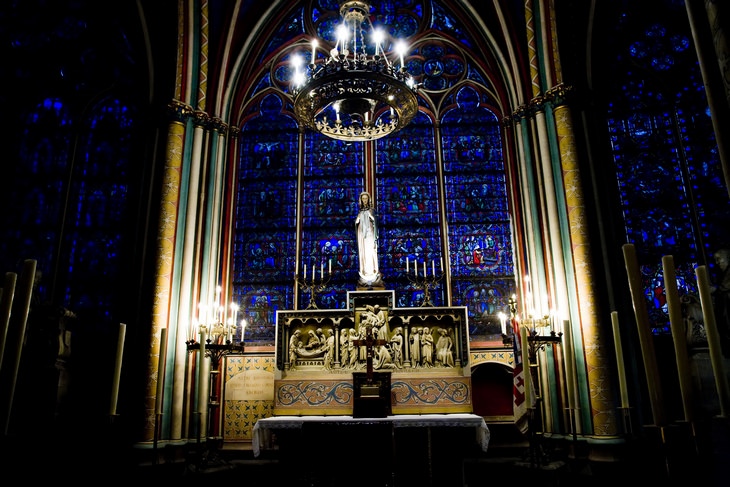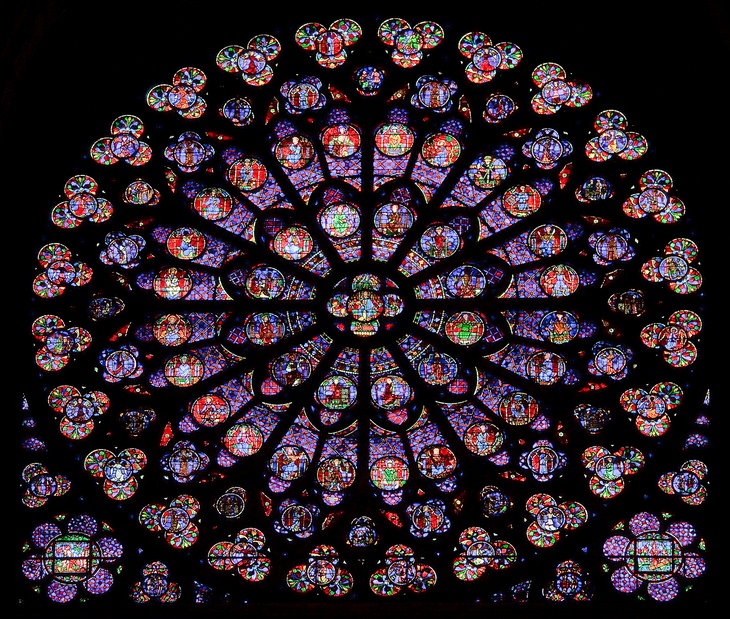 It was only a decade later that Napoleon returned the cathedral to the ownership of the Church, but it was in a terrible state of disrepair. It is only after the great commercial success of Victor Hugo's novel, The Hunchback of Notre Dame, that king Louis Philippe ordered major renovations to the cathedral.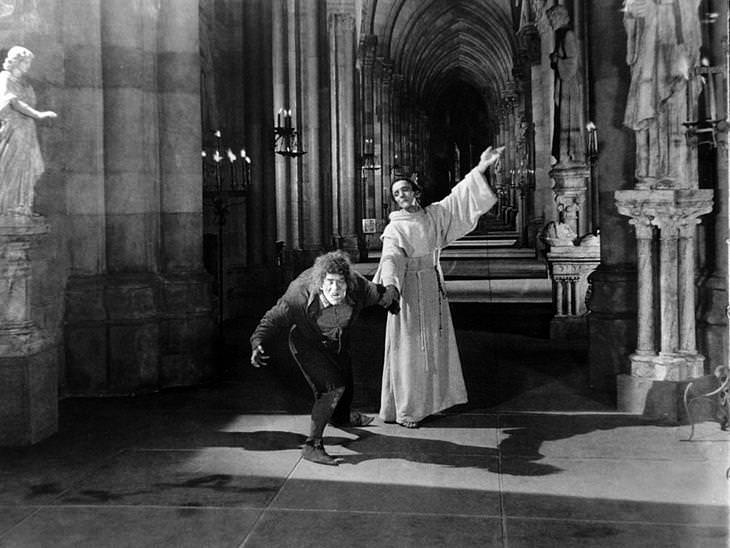 Victor Hugo, through his best-selling novel,
The Hunchback of Notre Dame
, caused a resurgent interest in the cathedral.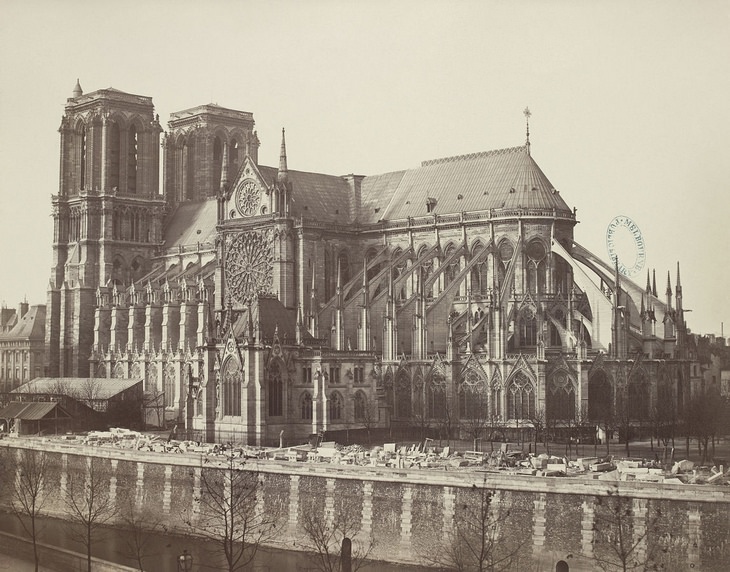 The Cathedral as it appeared after repairs were finished, 1860. The blocks around the structure are evidence of the renovation.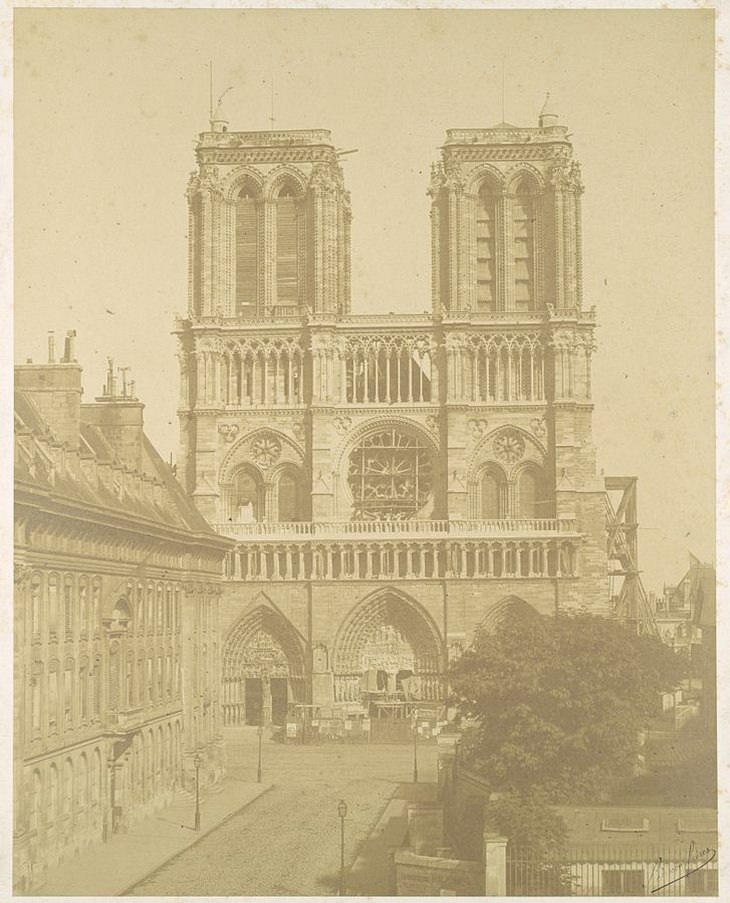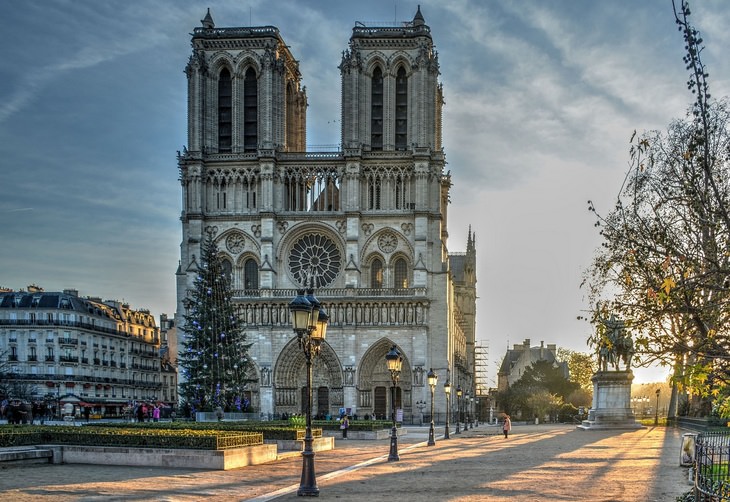 Whatever happens now, in our hearts the timeless cathedral will always remain as Victor Hugo imagined it: majestic, grand, beautiful.