This is a Porsche 356 built by Emory Motorsports in the "outlaw" style. The term "outlaw" in this context refers to Porsches that have been modified in such a way as to upset or anger so-called Porsche "purists". The 356 preceded the Porsche 911, which has been in production for over 50 years.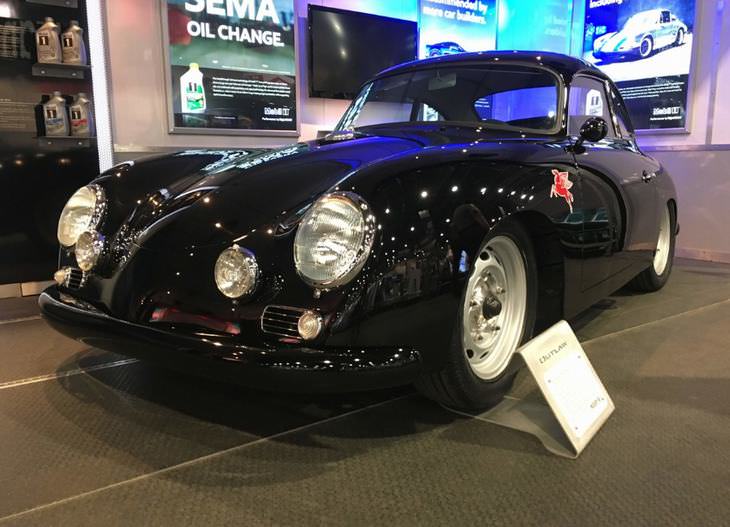 Another Porsche that turned heads at the show is this 1983 911 SC. It features subtle modifications and upgrades, such as a custom front bumper.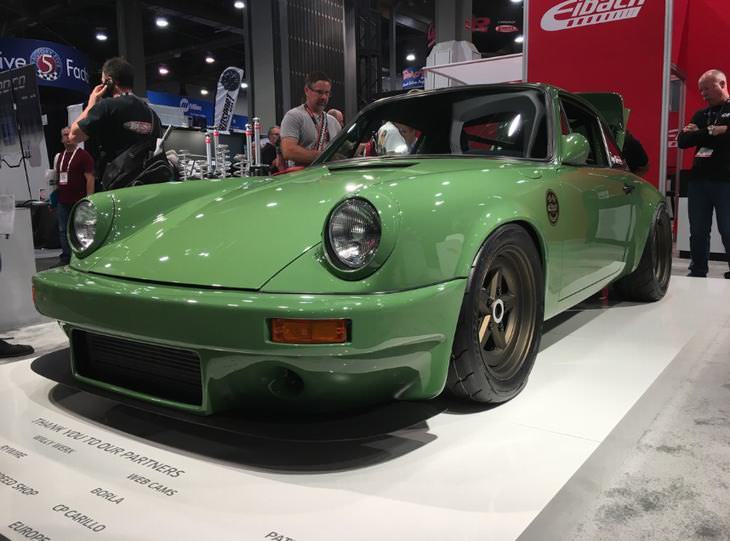 The "Berlin Buick" is a mid-engined Volkswagen Bug built by Browns Metal Mods of New York. It houses a 3.5-liter Buick V8 in the center.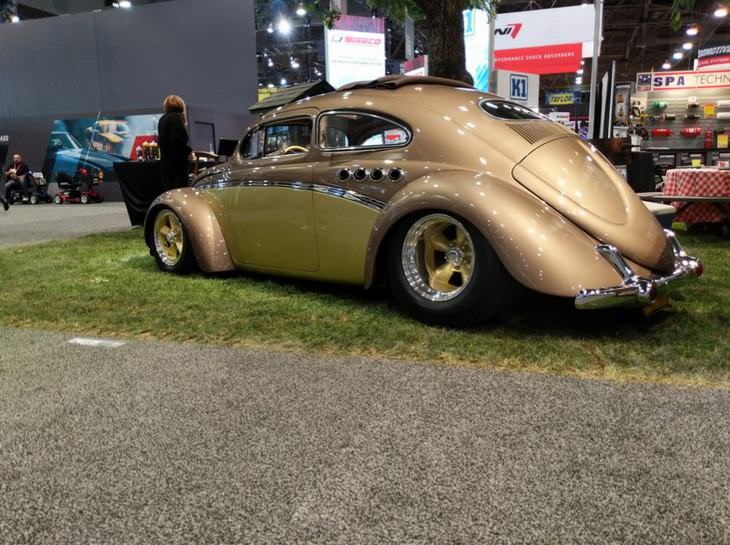 This Porsche 911 GT3 Cup, which is sponsored by Moton Suspension, was displayed in its full racing livery.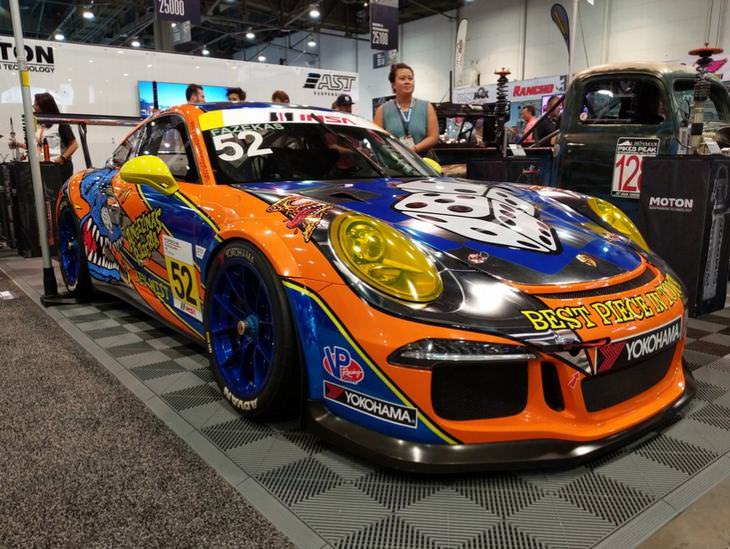 This resto-modded MGB GT just oozes cool.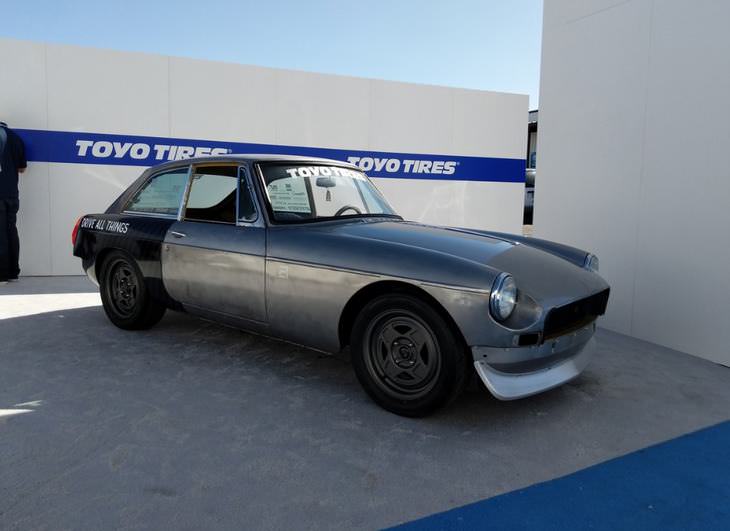 This Porsche 911 garnered more attention than arguably any other Porsche at the show. It features "backdated" bodywork by famed Japanese Porsche tuner, RWB, and no internal combustion engine to speak of - a fully-electric Tesla powertrain installed by EV West powers the car instead. Nuts!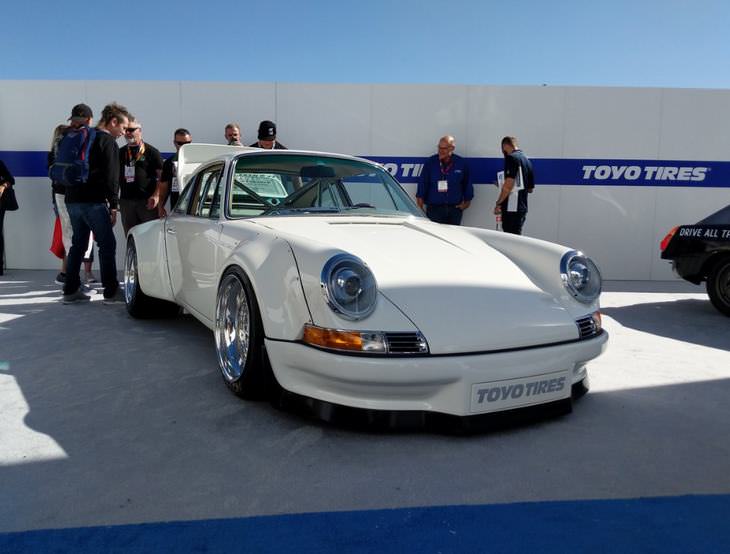 A gunmetal gray Lamborghini Huracan with a wide-body kit certainly drew the crowds.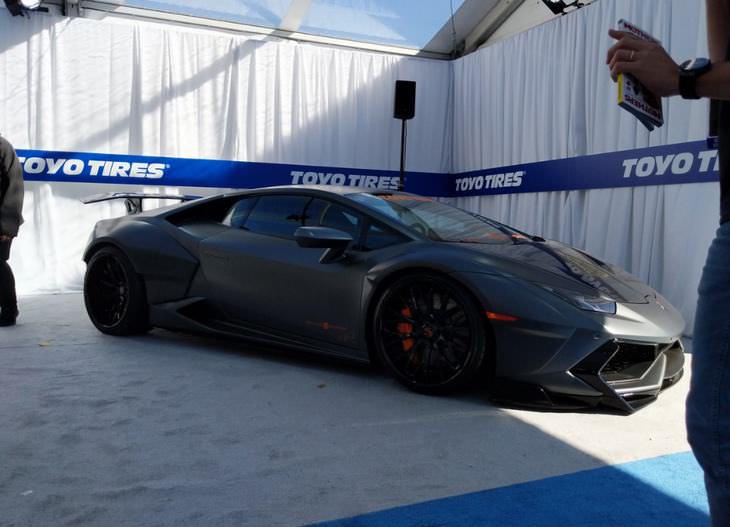 A 964-generation Porsche 911 tuned by RWB (aforementioned) was one of the show's wild-childs.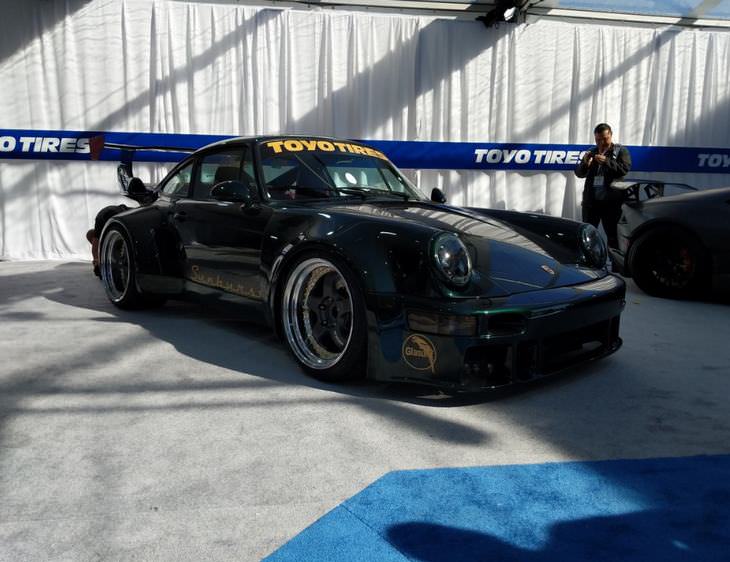 A Japanese-inspired, wide-bodied E30 BMW 3-series wasn't to everyone's taste, but it definitely drew plenty of attention.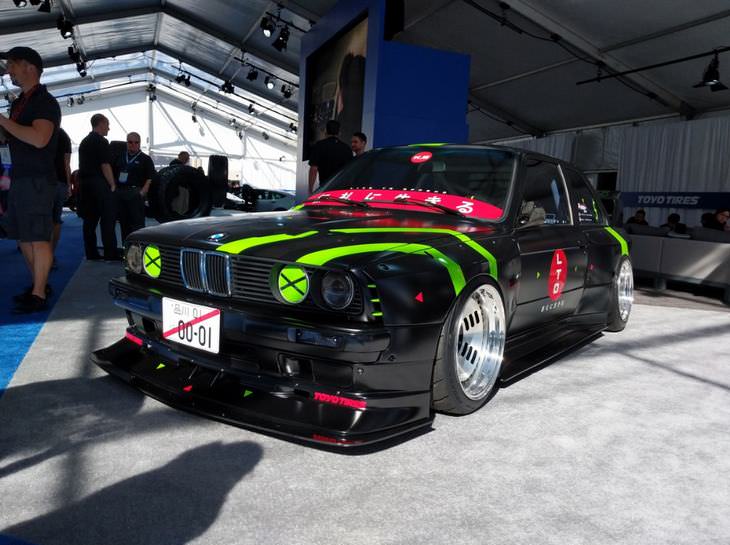 Many would consider modifying a Mercedes 300 SL Gullwing as committing automotive sacrilege. Before you start getting palpitations, however, you should know that the one below is actually a replica.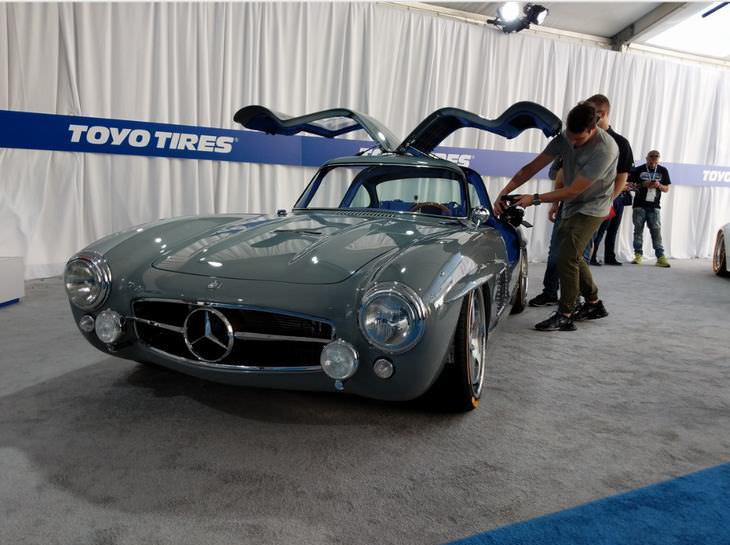 Toyo Tires displayed a customer Porsche 911 993 "Speedster". Note the rims that pay homage to earlier 911 models.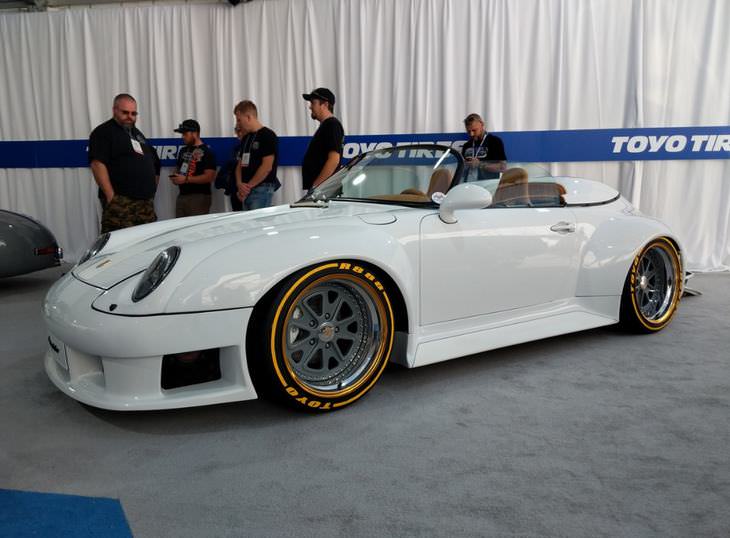 A black-on-black Rolls-Royce Phantom Coupe will undoubtedly appeal to the oligarchs and arms dealers of this world...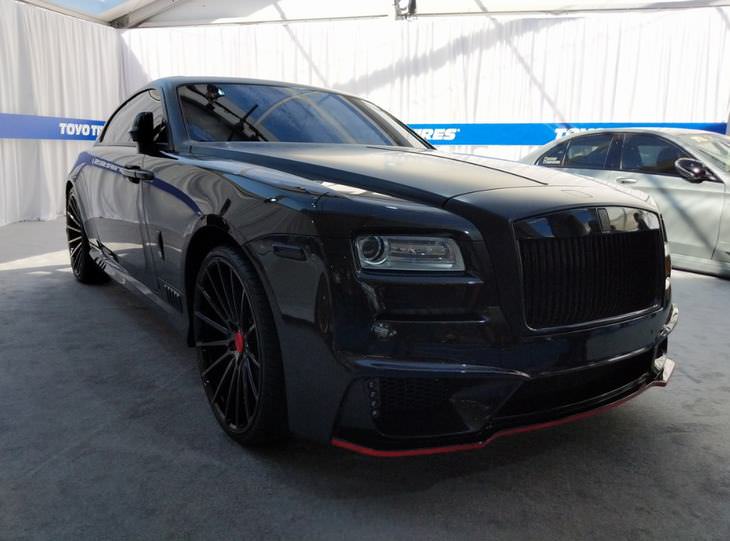 This first-generation Volkswagen Scirocco made an appearance on the H&R Springs stand.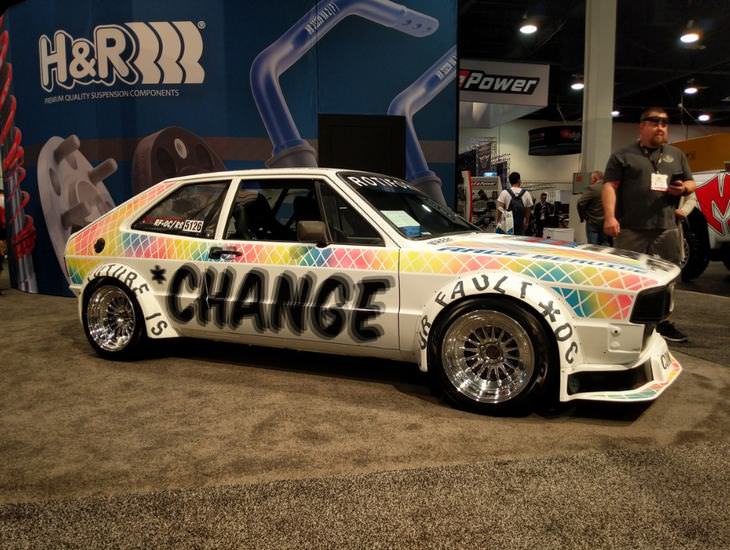 The UK was represented by Bimmerworld/CSF, who turned up with this E30 BMW M3. It's powered by a BMW M motor from a newer BMW model.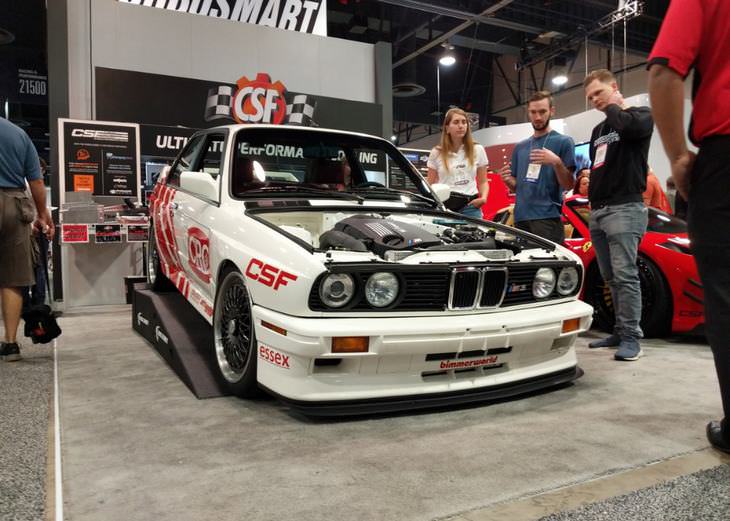 A ton of work went into this E30 BMW 325i prior to this year's show. It features an M52 engine from an E36 BMW M3.