The living room can certainly be crowned "heart of the home" as it's the room where most families spend a majority of their time together. However, most living rooms aren't designed in a way that fits the family's lifestyle, holding at most a couch to sit on and a t.v across from it.
In order to make sure your living room earns its title, you can do the following 10 things that will allow your children to play in it without a mess, and you to be surrounded by a loving and pleasant atmosphere along with special items that capture family life.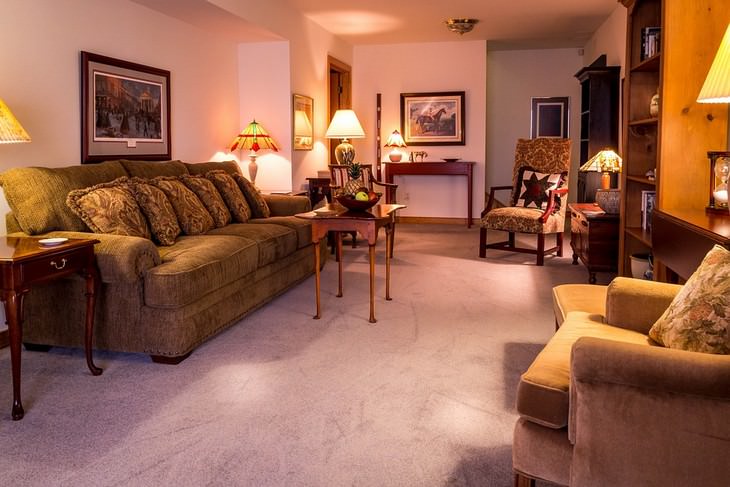 1. Wall to record important moments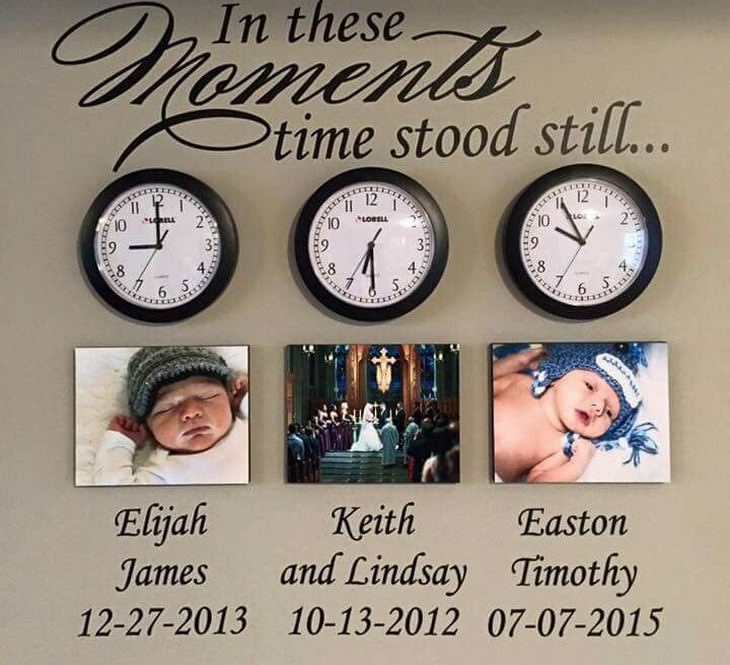 The day that a child is born is one of the happiest in the life of a couple, and with the next idea, you'll be able to commemorate these special moments. Hang pictures of your children and above them a battery-less clock indicating the time they came into the world.
2. A creative corner for kids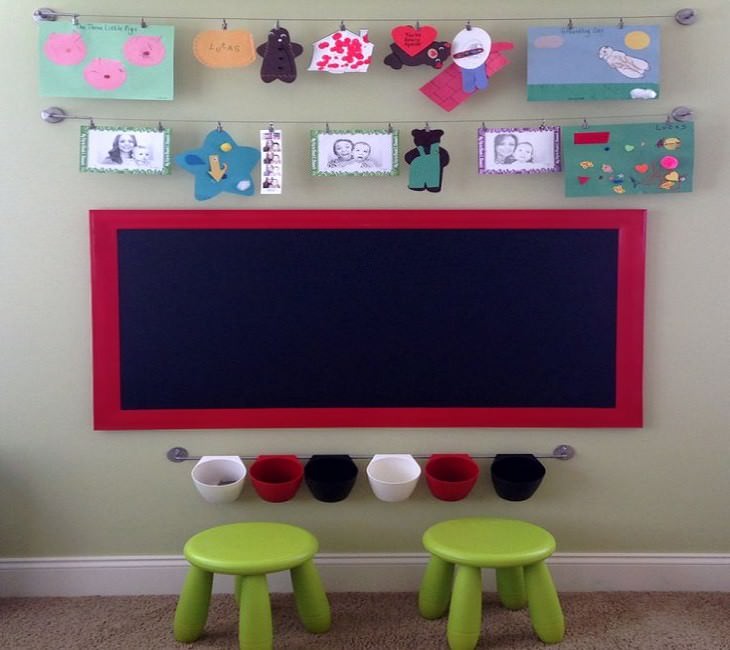 Children have an active imagination and they like to express themselves through arts and crafts. To give them the opportunities to do so without being burdened with art supplies all over your living room, designate a corner of it just for this. In this corner, you can hang up a chalkboard, some art caddies, and a few stools. To add a warm touch to the area, hang fishing line over the chalkboard to use as a place to hang their art projects!
3. Wall of changing works of art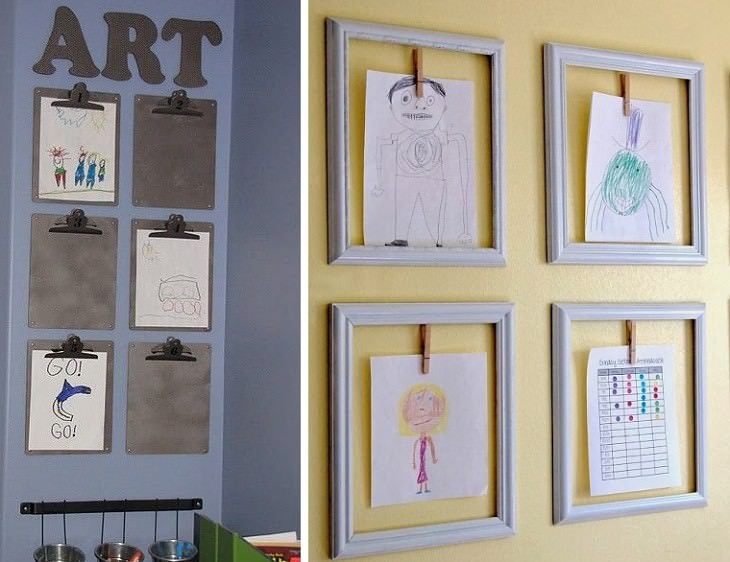 Another great way to encourage your children's' artistic side is to hang their pictures around the living room and replace them every few weeks. You can do this easily by hanging up empty frames (with a wooden clothespin glued to the inner top side) or with clipboards. Hang your children's drawings around the room or on a wall dedicated solely to them. Replace the pieces each time they draw something new and keep the old ones in a special folder.
4. Planters with family photos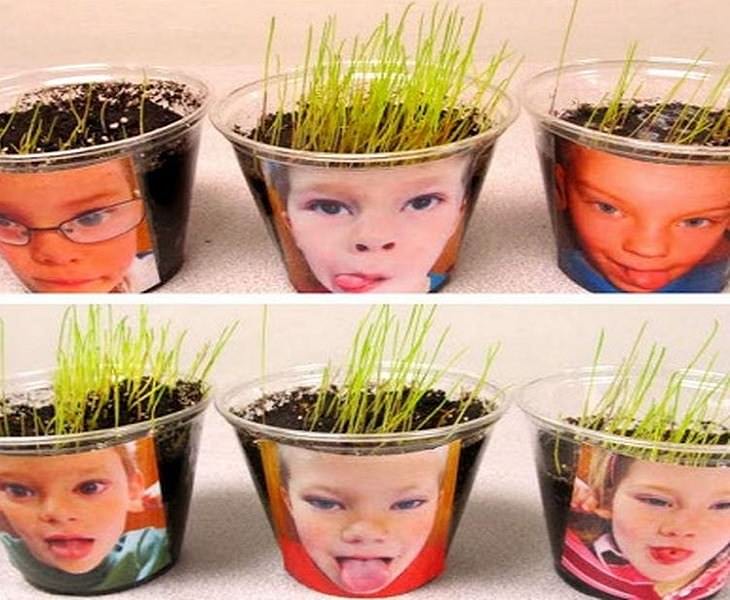 Potted plants are a wonderful way to bring some nature and color to your home, and with this original idea, you can upgrade them wonderfully. Print photos of yourself and your children and laminate them. Cut the picture to size and place it close to the side of a clear plastic bowl or cup. Fill the container with soil and plants and place the pots throughout the living room to bring in not only nature but also lots of light and love.
5. Magnetic chore board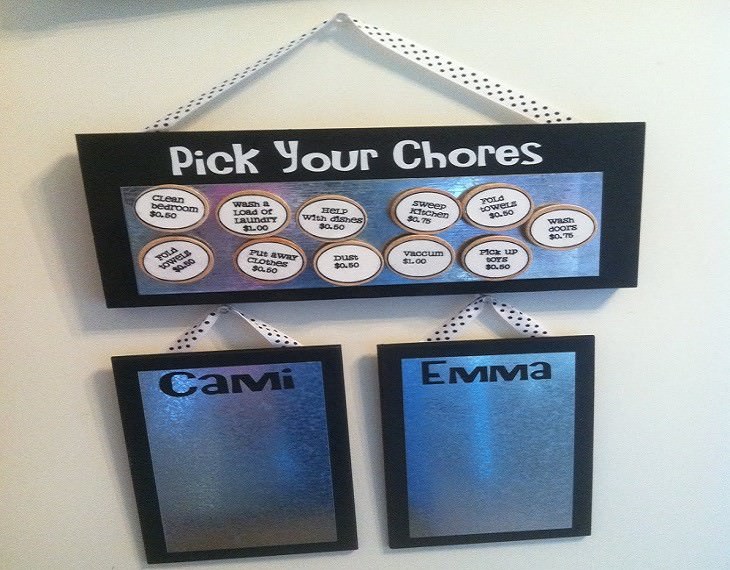 This magnetic board is a fun way to get your kids to do their chores. Take sheet metal cut to size and place it on a painted wooden board slightly larger than it (this will act as your frame) using stickers or a marker, write each childs' name on a board. Make another slightly larger board to hold your chore magnets. Add ribbon to the back of them so that you have how to hang them.
To make the magnets, use small wooden discs with smaller round pieces of paper glued on top of them. Write the chore on the paper and attach a magnet the back of each one. Every time a child finishes a chore they can take a magnet from the top board and place it on their board. This gives them the freedom to pick which chores they want and makes it fun for them as they get to see what they've accomplished.
6. Cable fence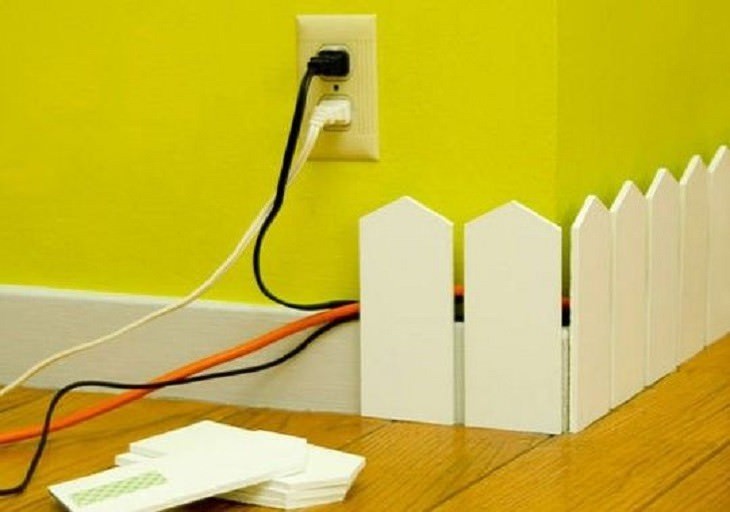 With all the wonderful things you'll now add to your living room, your children will certainly want to spend more time in it, so it's important to keep the space safe. Take plastic poster board and cut out fence like shapes. Use extra strength double sided tape to attach them to your floorboards. Make sure your electrical cables sit snugly behind your makeshift fence.
7. "Portraits" of their favorite toys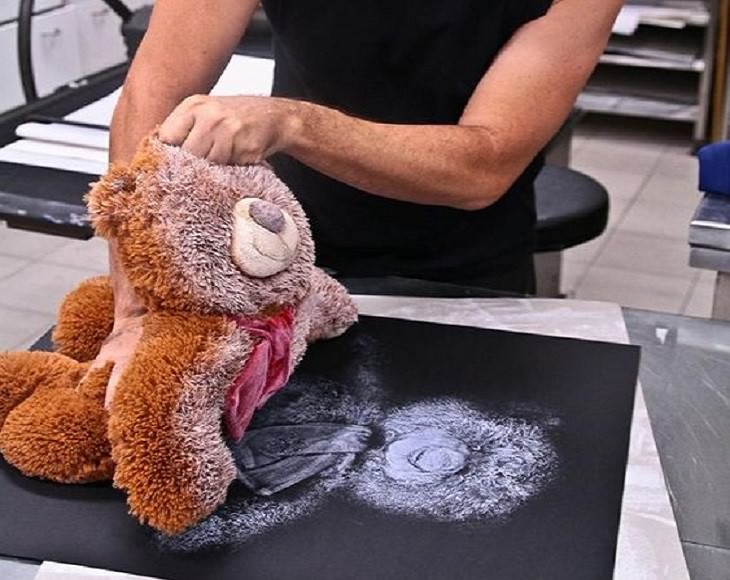 Every child has a beloved doll or toy that can be kept away from them and using the next method, they'll never have to be. To create this awesome doll portrait just take black construction paper, apply paint on the front of the doll, and gently press it on to the paper. Wash the doll and let the portrait dry. Then frame the picture and hang it in a special corner of the living room. As the years go by, your child may not play with this doll, but they will have a beloved childhood memento.
8. Drawing table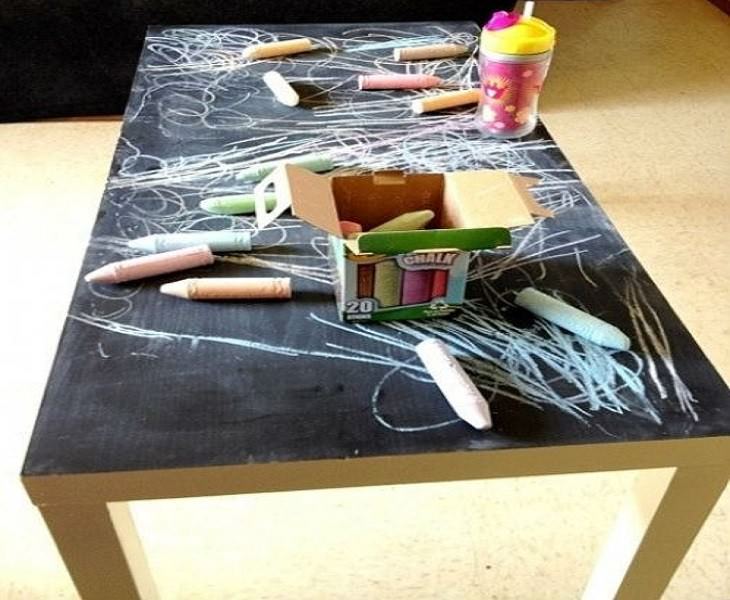 Every parent has experienced their child drawing on the furniture. With the next special table, you can look away from your children without worrying about it and they can scribble as they please. To prepare your drawing table, take an old wooden table that you have or found, clean it well and paint it with chalkboard paint which can be found in art stores. Place the table in the living room, give your children chalk and let them scribble away, who knows, they might be the next Picasso!
9. Custom bookshelf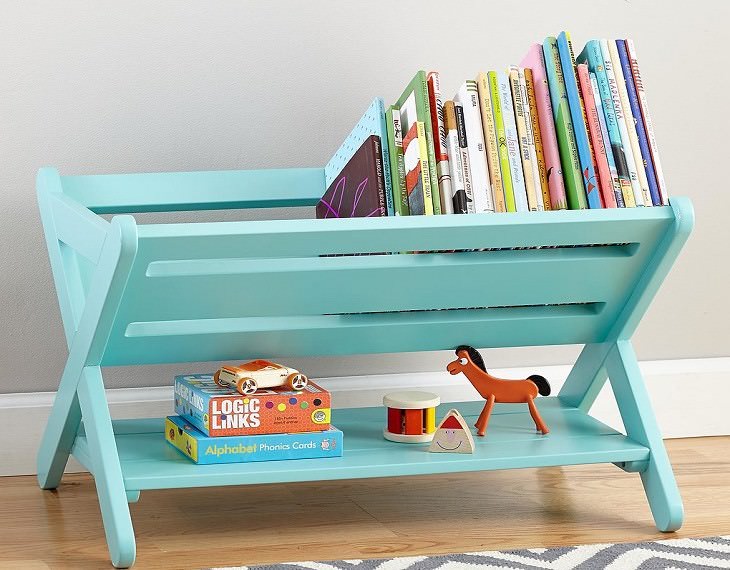 If you have an old wooden shoe rack that's out of use, you can easily turn it into a bookshelf for your living room! Clean the wooden shelves well, paint them in colors that your children love and fill them with their books. This will allow your children to choose which books they'd like to read as they can now see them better!
10. An upgraded reading corner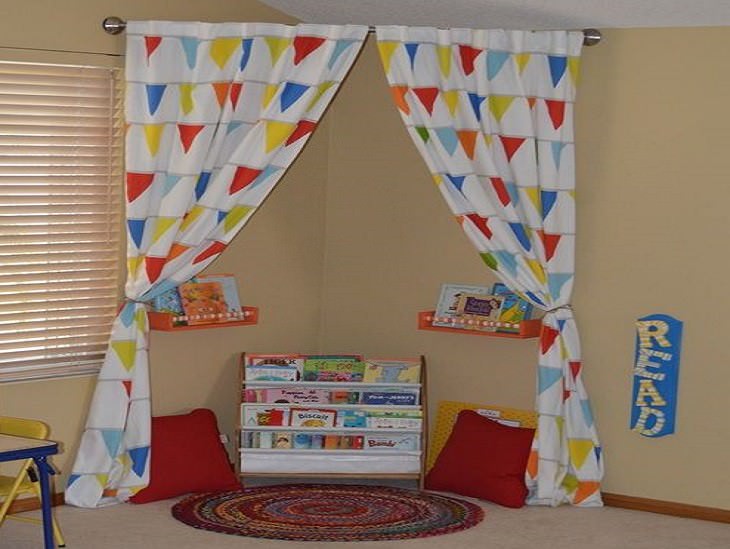 One of the most common activities in the living room as a family is watching television, but sometimes it's best to turn off the screen and read books together. To make a special reading corner the whole family can enjoy all you have to do is hang a curtain rod in a selected corner of your living room hang some curtains up, get some colorful pillows and place your bookshelf from the previous section right at its center. Now you have a fun place to spend time and read with your kids.