The Porsche 917 is one of the most famous (and fearsome) prototype racing cars ever built, giving the fabled German manufacturer its very first wins at the 24 Hours of Le Mans in 1970 and 1971, so imagine the prospect of driving one on the street.
This became a reality for the Italian Count Gregorio Rossi di Montelera, who was the heir to the Martini & Rossi distilling fortune, and the man who masterminded the sponsorship link-up of that company with Porsche's racing efforts.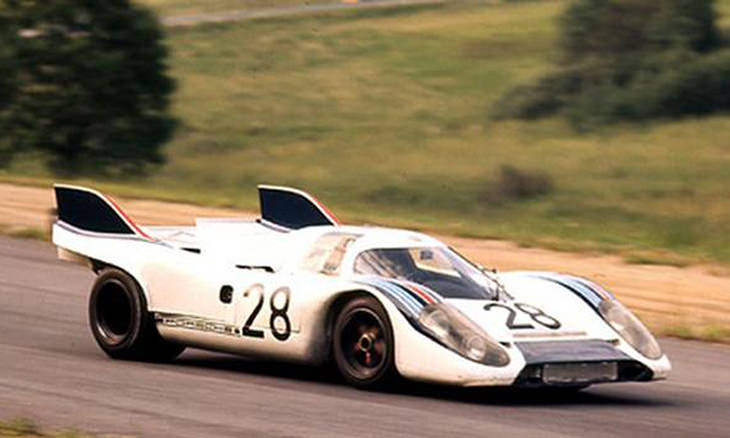 Count Rossi's very special car started off life as a testbed for Porsche's new anti-lock braking system following its completion in 1971 before seeing racing action at the last European round of that year's World Sportscar Championship, namely the 1000 kilometers of the Osterreichring, wearing the famous blue, white and red Martini colors.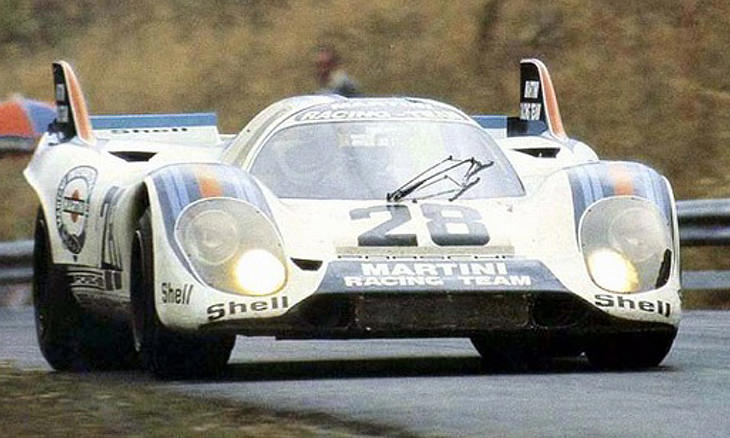 Although the car qualified third and was running strongly during the race, it suffered a suspension failure. It was promptly returned to testing duties at the Porsche factory until the end of 1972 when it was put into storage.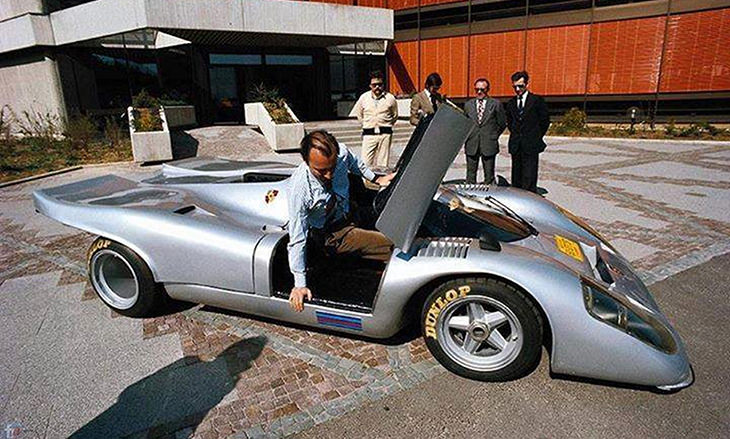 Being a very wealthy man, the Count decided that he fancied driving one of the prototype racers he had sponsored at various events on the European racing circuit a couple of years prior, so he went to Porsche's Stuttgart headquarters in 1974, and requested that they convert a Porsche 917K (the K in the name denoting that it was a short-tailed version of the car) to street use for him.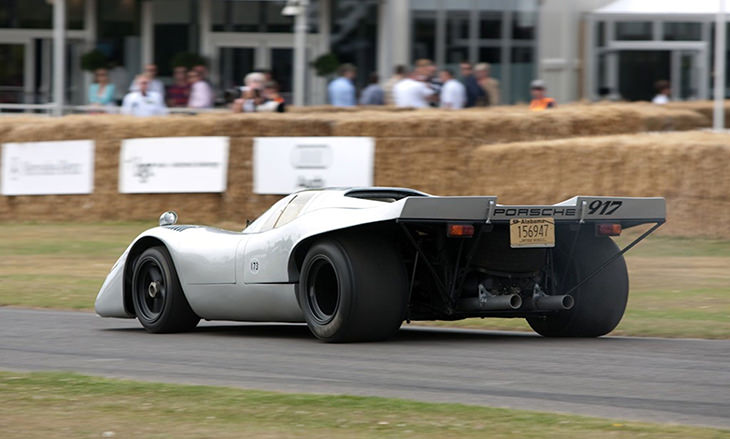 Chassis 917-030 proved to be the perfect candidate to satisfy his requirements, but Porsche didn't really do much in the way of making it road-legal – the car was simply painted silver, it had its rear tailfins shaved off and some big mufflers were added to shut it up a little bit.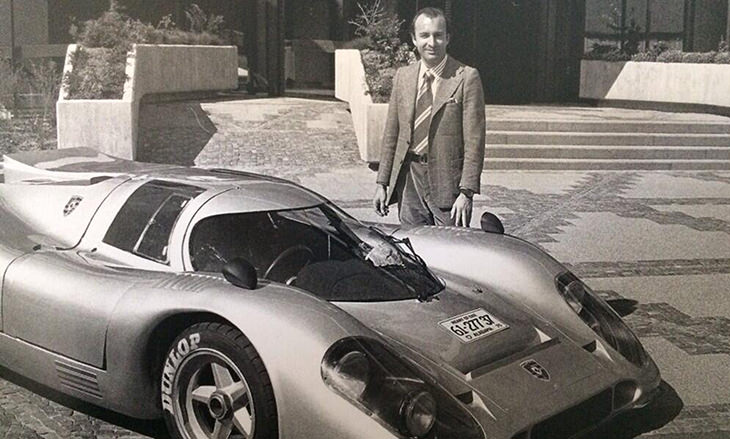 As you can imagine, the Count struggled a little to find a country willing to register a prototype racing car with a 5.0-liter, flat-12 engine that was capable of producing in excess of 600 horsepower. What's more is that the 917 had all this power on tap while having less than 1,800 lbs of weight to push around. This prodigious amount of power relative to such a low curb weight once saw a 917 clocked at 224 mph on the Le Mans circuit's Mulsanne straight.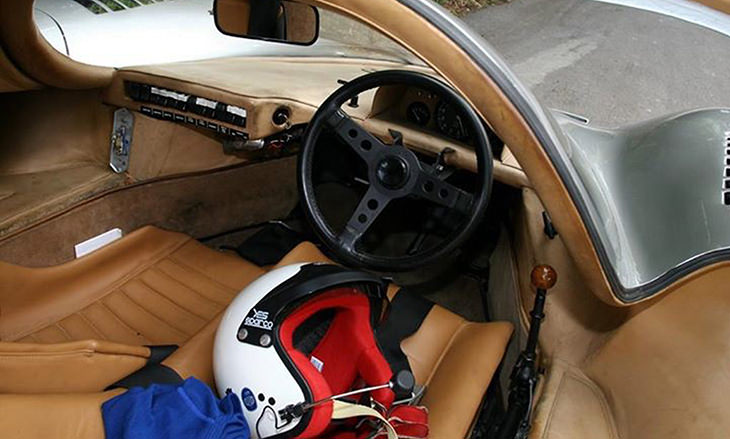 The German authorities gave the Count an outright "no" when he asked if there was any chance of registering his road-going 917 in the country, and the French authorities told him that they could theoretically register it for him, but that they would have to crash-test the car first (which obviously wasn't going to happen).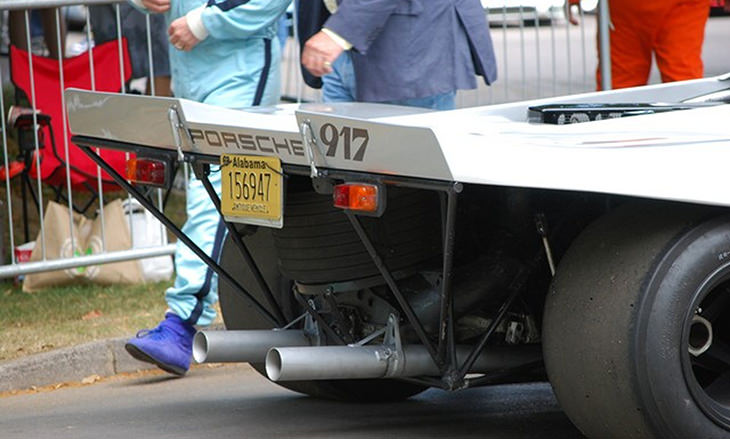 Even the Italians turned their back on the Count, and this was at a time when a few envelopes stuffed with cash could have been used to persuade the right people into giving you what you want. The last place that the Count turned to was the American state of Alabama, which agreed to issue license plates for the car on the condition that it was never driven in the state or anywhere near its borders!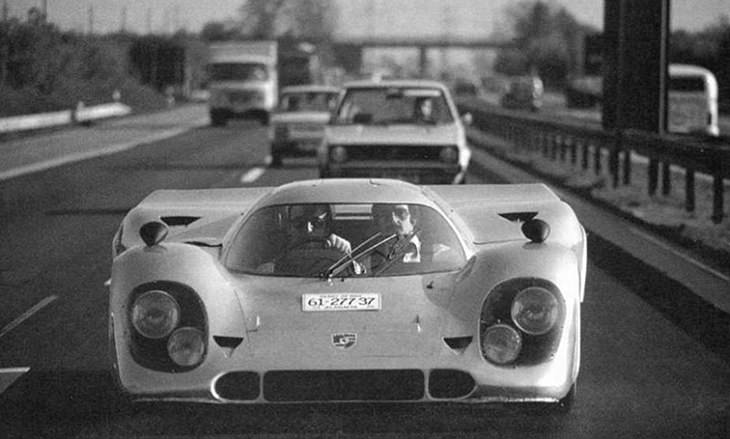 Count Rossi allegedly paid some 75,000 Deutschmarks for the car in 1975, and actually drove it back from Porsche's Stuttgart factory to his home in Paris while accompanied by a friend. It's said that the Count found the 917's interior a little uncomfortable, so he had it re-trimmed in beige leather.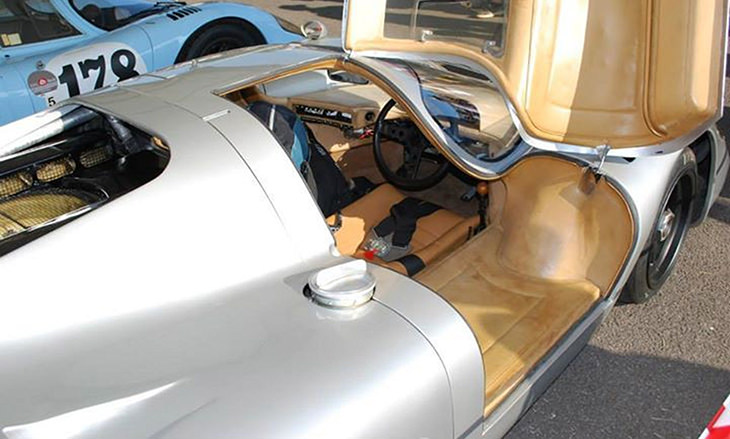 The car sat in storage in Paris for many years before being moved around to various locations in Europe and was owned by the Count until his passing in 2003. It has only ever been seen out in public at a variety of the world's finest auto shows and gatherings, namely the Goodwood Festival of Speed.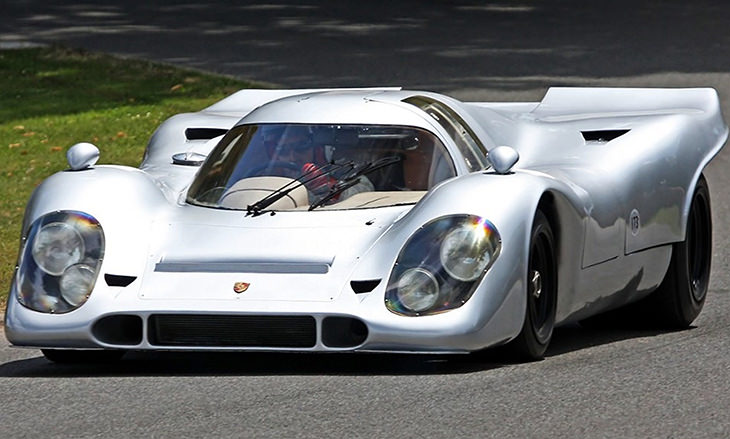 It's now owned by Count Rossi's son, Manfredo, and was last road-registered on Texas plates, as opposed to Alabama plates, which have now since expired. This means that the car cannot actually be driven on the road at this moment in time, but hopefully, Manfredo will feel the urge to use it on the road once again, and set about trying to find an authority to issue him with some number plates just as his father did all those years ago.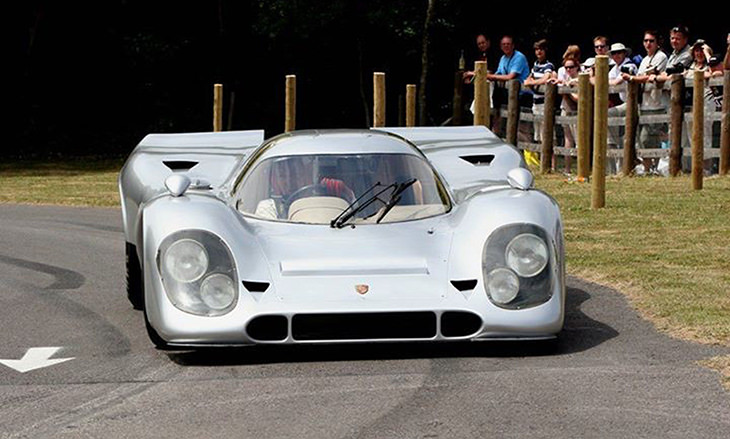 If you want to have an idea of what this car is worth, the most expensive road car ever sold is believed to be a Ferrari 250 GTO bearing the chassis number 3851GT, which changed hands for $39 million back in 2014. Manfredo is said to have declined an offer for his 917 in excess of that sum. Give him a call if you fancy it and have a spare $45 million lying around – he might just sell it to you!
All images are © their respective owners.