Salvador Dalí, The Swallow's Tail, 1983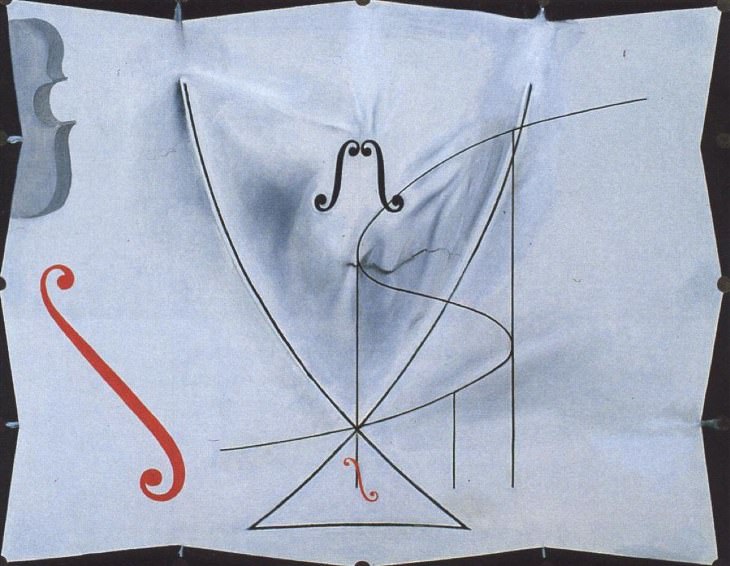 Image Courtesy of the Dalí Theatre and Museum, Figueres, Spain.
The highly complex art of the Surrealist, Salvador Dalí, are typically more easily associated with Freudian psychoanalysis than with mathematics. However, his final painting was inspired by the 20th-century French mathematician, René Thom, thanks to his 'catastrophe theory', which tried to predict the occurrence of abrupt phenomena in the world.
The catastrophe theory applied both to Dalí's long-running fascination with time as well as to his aesthetic sensibilities, as evidenced by his legendary melting clocks. The final work of art in a whole series related to this theory, The Swallow's Tail makes a reference to one of the shapes of Thom's graphs that is used to describe reality in four dimensions. Dalí manages to combine allure and anguish by making use of a cello in the top-left corner of the painting, which probably symbolized his feelings towards his wife who had passed away the previous year.
Frida Kahlo, Viva La Vida, Watermelons, 1954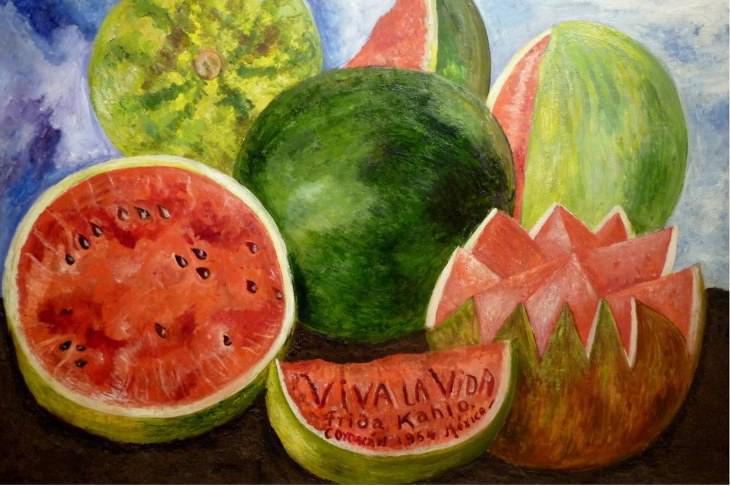 Photo courtesy of Jen Wilton, via Flickr.
Completed only 8 days before her death, the phrase 'Viva La Vida' (meaning 'Long Live Life') is particularly poignant in this context, especially since she inscribed the painting's place of creation and year painted underneath it. Taken as a whole, this inscription manages to evoke Kahlo's perseverance throughout a lifetime of great physical pain as well as to memorialize her existence. This is because watermelons are highly symbolic of the Mexican holiday called the Day of the Dead, which is known to celebrate the life of those who have died.
Marcel Duchamp, Given: 1. The Waterfall, 2. The Illuminating Gas, 1946–66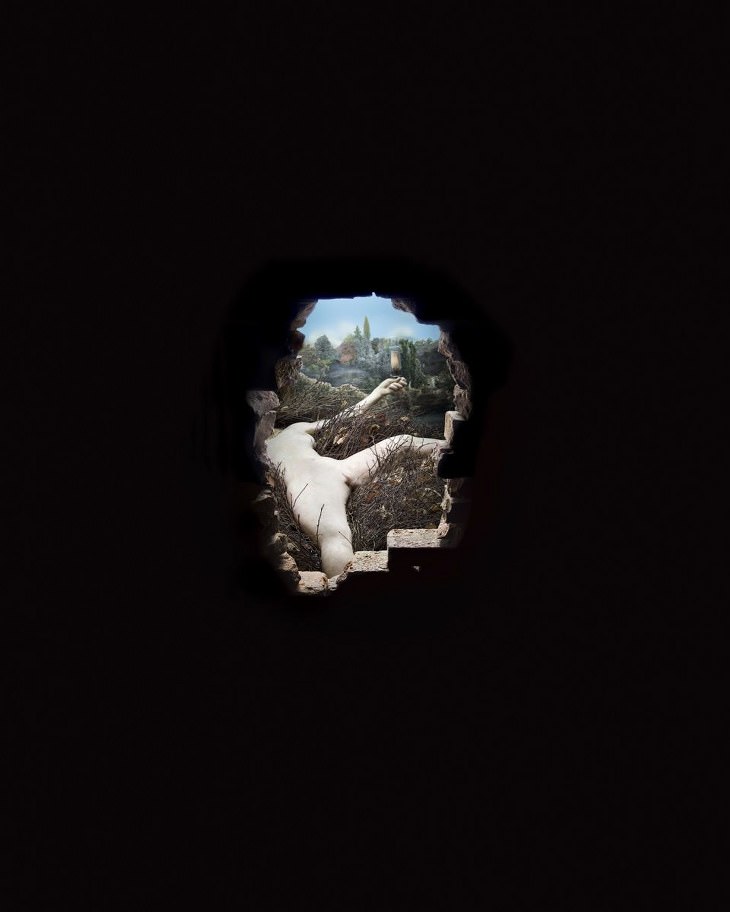 Image courtesy of the Philadelphia Museum of Art.
For approximately 2 decades, Duchamp worked on his final artwork in secret, leading everyone to believe that he had abandoned his craft altogether. The installation work, an ancient door that opens onto a 3D tableau turns any viewer into a voyeur, as they peer through the opening. In the foreground, one can see a nude woman lying on a bed of leaves and twigs, holding a gas lamp. The figure was made of casts of the artist's second wife and former lover, in an unnerving tribute to both of them. Unsurprisingly, it has been called "the strangest work of art in any museum" by the artist Jasper Johns.
Agnes Martin, Untitled, 2004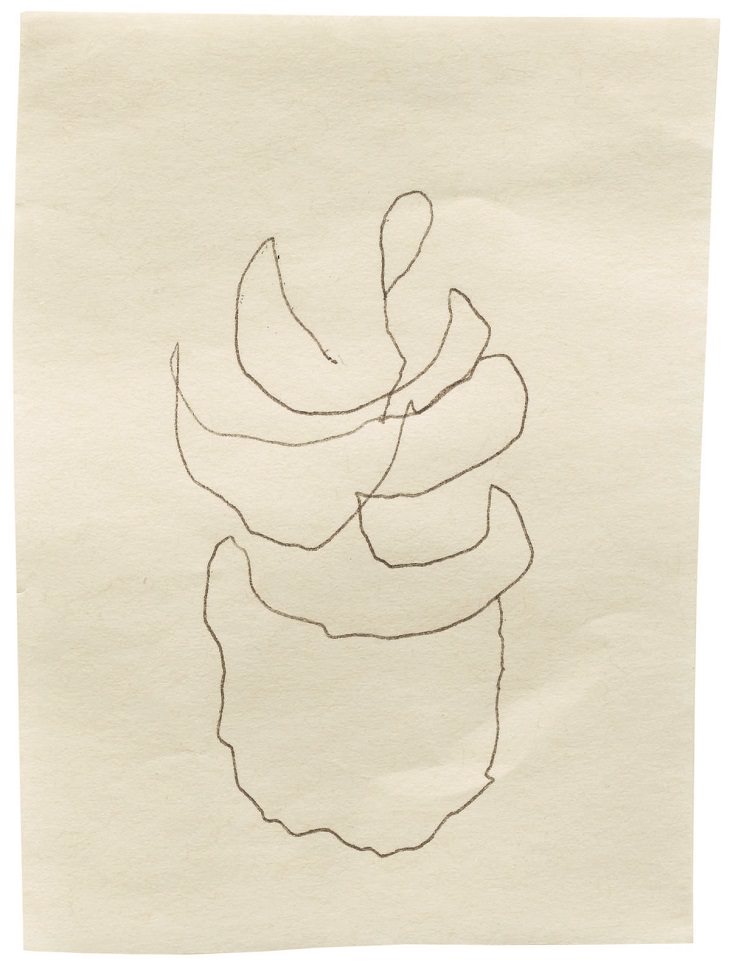 Image courtesy of the Pace Gallery
The last work that Martin created is surprisingly different from the precise geometric art that she is renowned for. However, her unyielding obsession with lines and their spatial relationships still managed to come through in this meandering, single-line drawing that looks very much like a potted plant. Martin is known for capturing subtle emotions through her art, and when appreciating this work, many critics see a mental image of a 92-year-old Martin, drawing this peaceful composition serenely.
Mark Rothko, Untitled 1970, 1970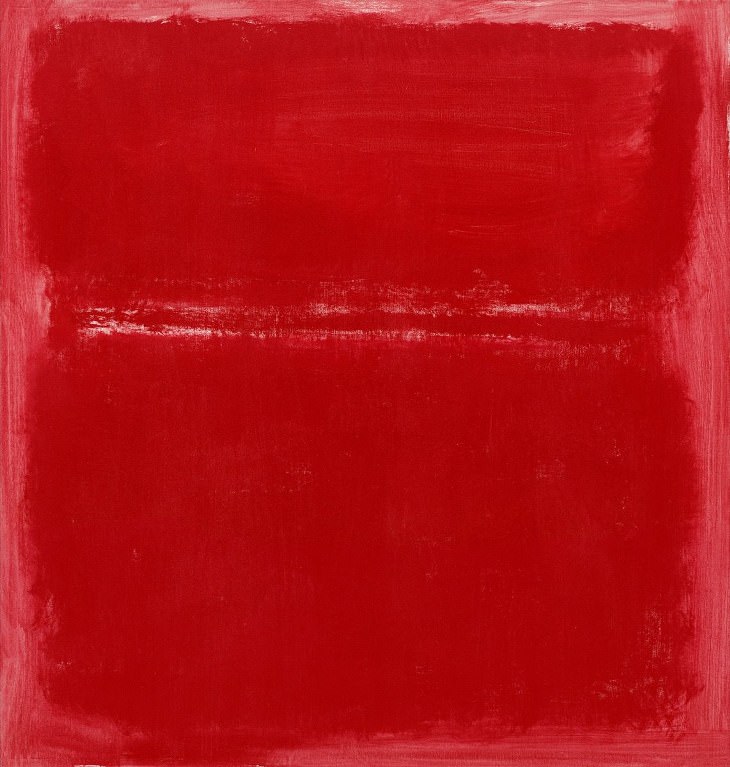 Image courtesy of the National Gallery of Art, Washington, DC.
This Russian-American artist was known for using rectangular patches of color to express different universal emotions, and Untitled 1970 was no different from usual, with its limited color palette and stacked asymmetrical rectangles. Many believe that the red hues used in this painting can be seen as a harbinger of Rothko's suicide later on in the same year, since the bold hues of red can be seen to be evocative of blood.
Jackson Pollock, Red, Black & Silver, 1956
Image courtesy of the Dallas museum of Art, Dallas.
With its cocoon-like blotch of black paint and loose drips of red paint, Pollock's final work is a stark departure from his typical chaotic works of art. While many critics, including the Pollock-Krasner Authentication Board, refuse to recognize its authenticity, Pollock's lover insisted that it was genuine, and that the artist had gifted it to her shortly before his tragic death in 1956. Forensic evidence also supports its authenticity, since it contains pieces of Pollock's hair, sand particles from his local beach, and even polar bear hair, believed to be from one of his home's rugs.
Francis Bacon, Study of a Bull, 1991
Image courtesy of Guggenheim Museum Bilbao
Bacon's final work reflects one of his recurring motifs and personal interests - bullfighting, and also serves to symbolize a meditation on his own mortality. After spending decades as an alcoholic, Bacon could feel that his health was failing him and that his days were numbered, which is why the bull, a common symbol of male virility, is smudged and fading, caught between white oblivion and the dark unknown. To further prove this point, Bacon even added dust to the work, recalling the Biblical phrase, 'dust to dust'.
Keith Haring, The Blueprint Drawings, 1990
Image courtesy of Hamilton-Selway Fine Art
Between 1980 and 1981, before his rise to fame, Haring drew a number of black-and-white sketches, which tended to include androgynous human figures, usually engaged in sexual or violent acts. Then, in early 1990, just a month before the AIDS infection took his life, Haring returned to these drawings, which are very urgent and emotional in the way they address the AIDS epidemic and homosexual love.
Source