If you have ever watched the animated sitcom Bob's Burgers, then you've probably come across the work of Dave Creek. Creek has been one of the lead character designers on the show, ever since it started airing in 2011.
Tragically, the talented animator and artist passed away after a skydiving accident in January 2021. Creek was a man of many talents, and along with his animation career, he nurtured another creative passion: building miniature treehouses within living bonsai trees. To celebrate Creek's work and honor his memory, we would like to share some of his creations with you.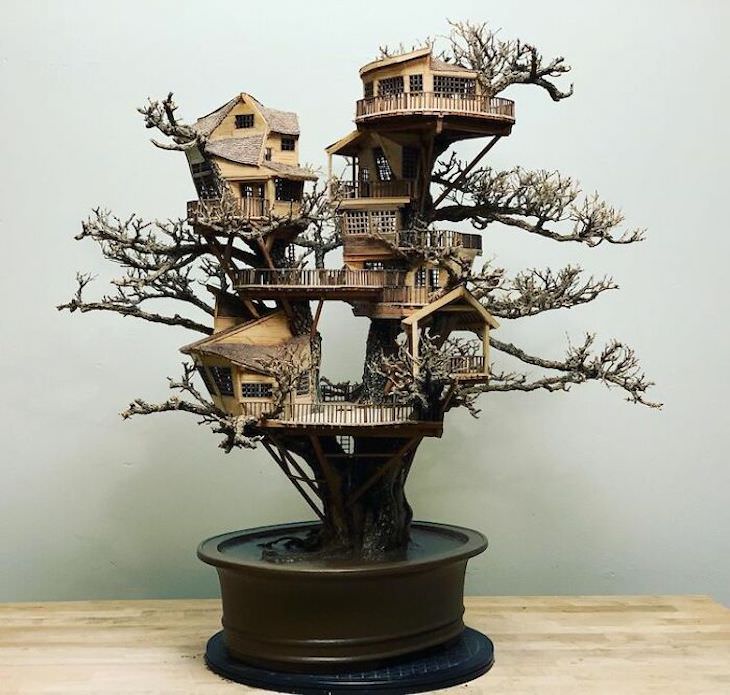 The immaculately detailed pieces include tiny ladders, balconies, and steps. Each handcrafted house complements the natural shape of the bonsai, with architectural elements nested within the trees' branches. The result is a beautiful miniature world one could get lost in.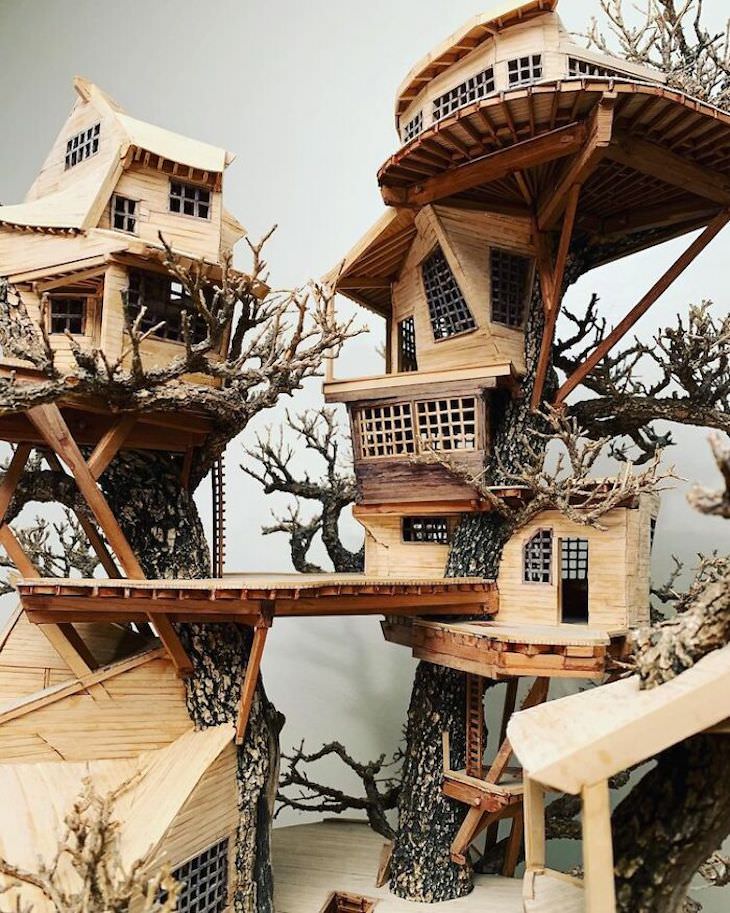 Creek created many bonsai treehouses and documented the process on his Instagram account. Each one took many months to complete. At times, the artist spent years perfecting a single woodwork display. More than anything, the amount of detail and care that went into each treehouse speaks of Creek's tremendous patience and artistic talent.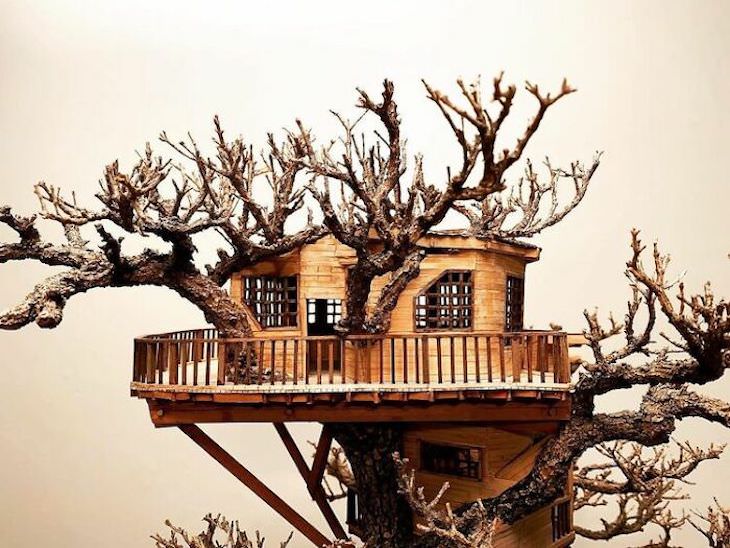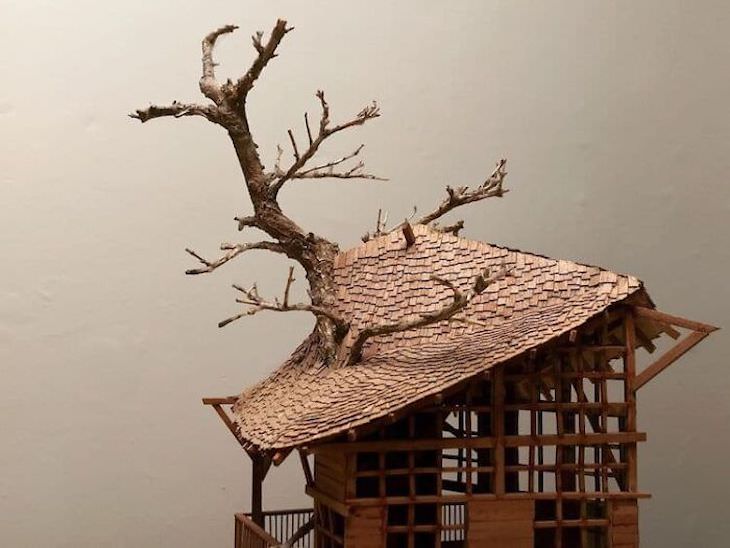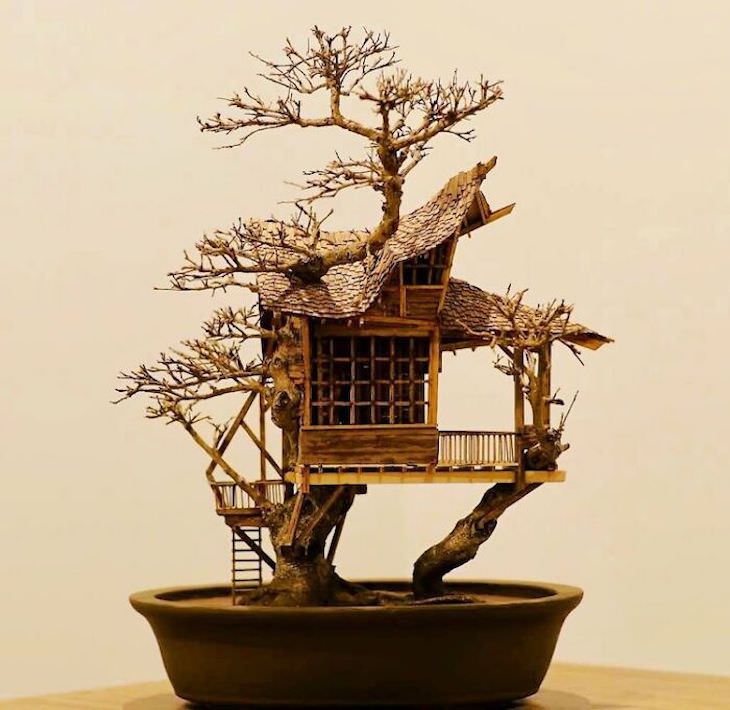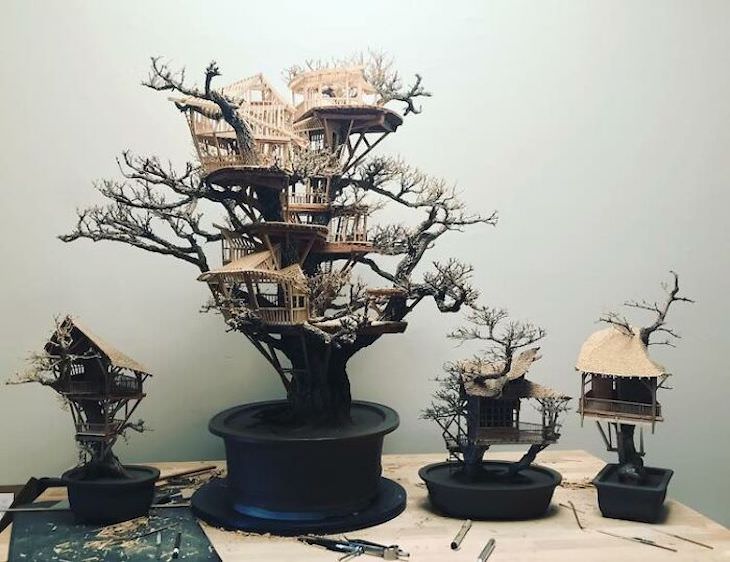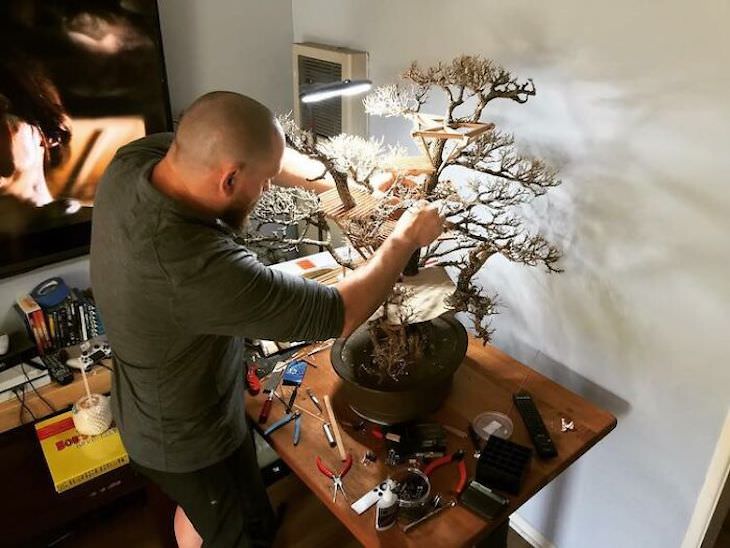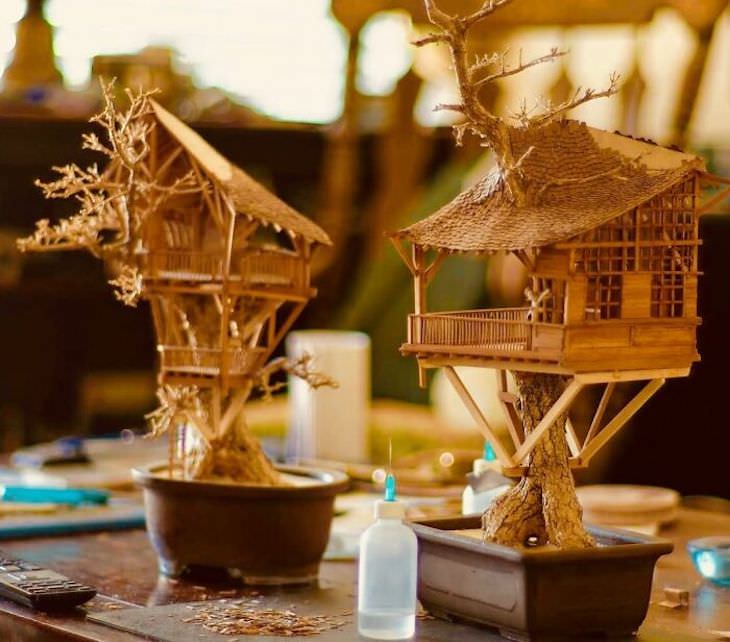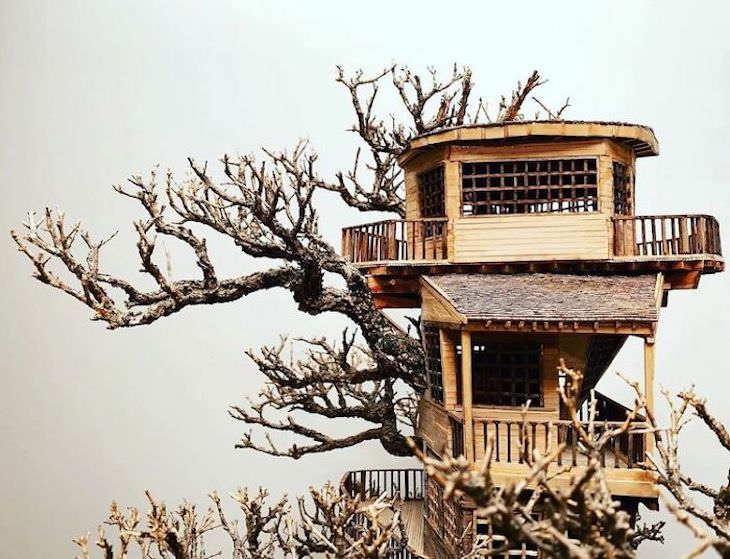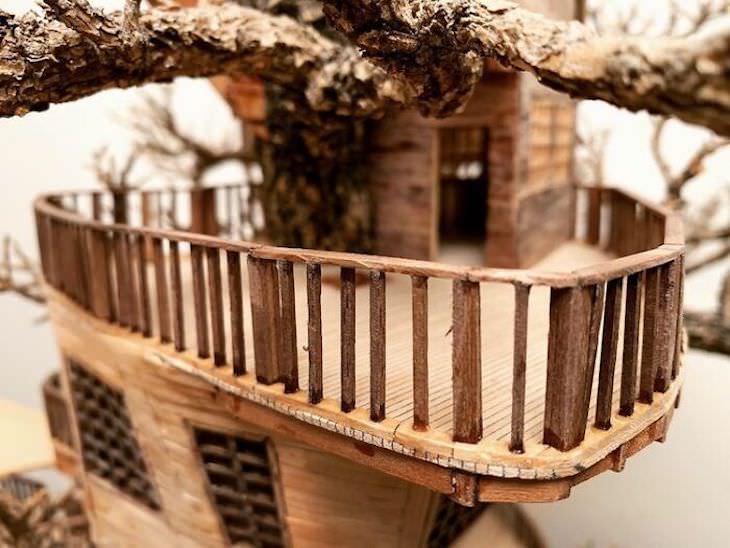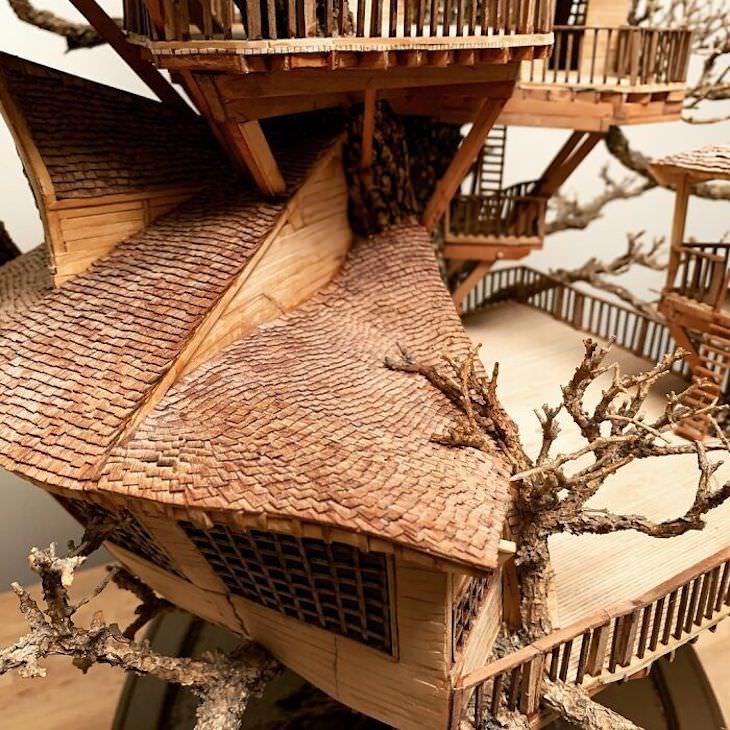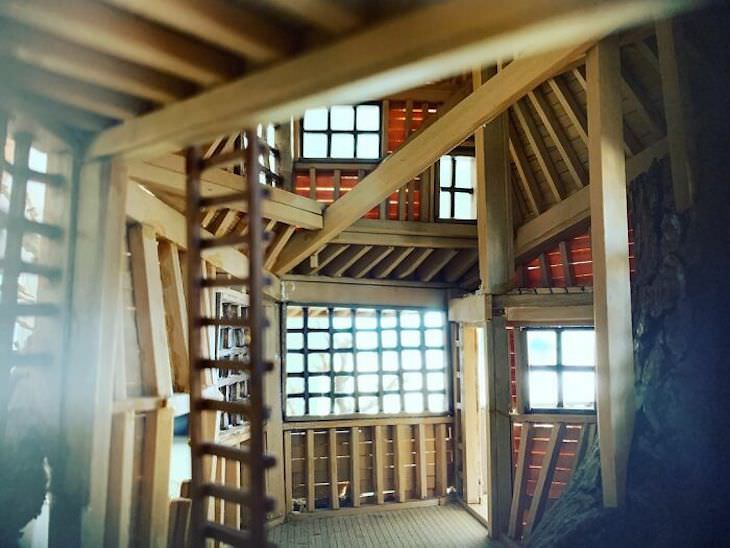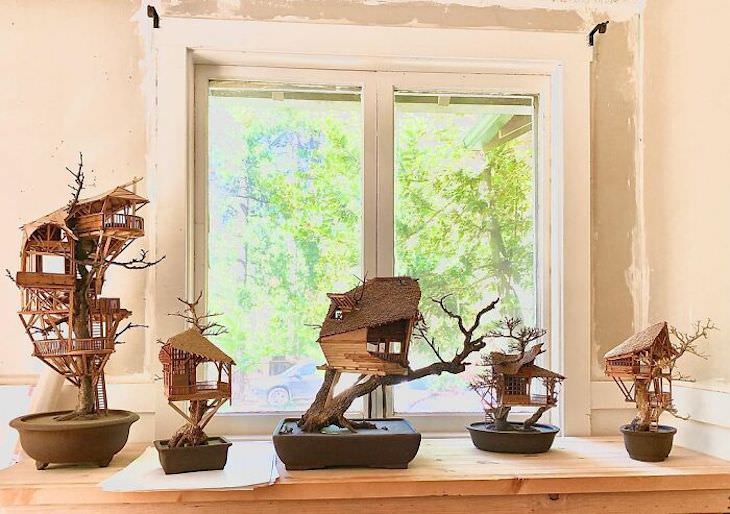 Share these beautiful woodwork displays to someone who would love them!