An orca living in captivity has become the first killer whale in the world that's able to make sounds that aren't part of her native language repertoire, such as the human words "hello" and "bye bye".
Wikie, a 14-year-old female killer whale, was the focus of a study by an international team of researchers which published its findings on her amazing talking abilities. Orcas are remarkably intelligent, which makes them deadly to their prey. This intelligence also makes them popular marine park attractions, because they can be trained to a very high degree.
With the above being said, this isn't without controversy, with many arguing that orcas should never be taken away from their pods due to being very social animals. Life in a marine park removes them from their natural environment and forces them into relationships with strangers.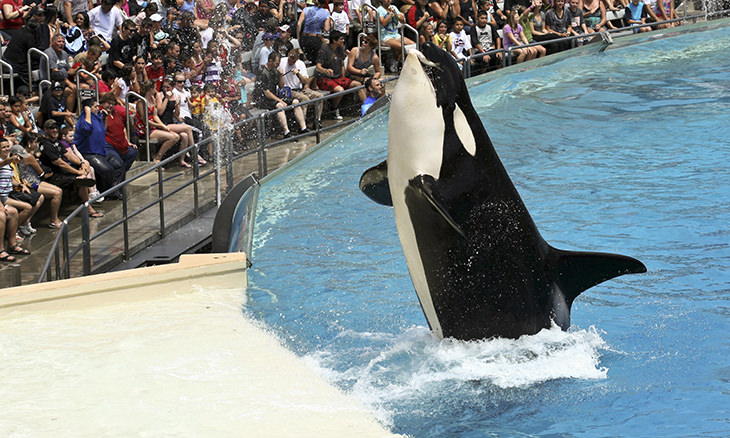 Putting orcas in marine parks seems even crueler when considering that orca pods even have their own dialects – scientists can actually distinguish between pods just by listening to their calls.
One of the most amazing things that were discovered about them, however, was that they're also capable of learning new dialects as and when needed, and that's even across species. Orcas that were housed with bottlenose dolphins for a period of three years began to adapt their vocalizations to more closely match those of the dolphins they were living with. This includes click trains and whistles.
Wikie was trained by the researchers to blow raspberries, mimic a creaking door, say hello and bye bye and even repeat numbers, all with her head above water. This is the first time this has ever been achieved with an orca. Only three other mammal species have achieved this feat, with harbor seals in 1985, an elephant in 2012 and a beluga whale also in 2012.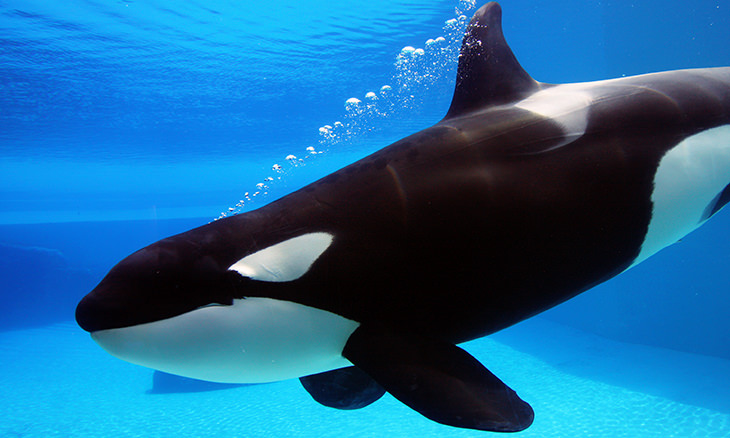 A beluga whale has also been observed to "speak dolphin" in another study. The study that involved Wikie was actually quite short, because she usually learned to repeat a phrase or sound after a mere 10 attempts.
Although she didn't always make perfect copies of the sounds, they were still recognizable, as verified by blinded independent assessors and sound file analysis. With that being said, there's no evidence to support the notion that Wikie understood the sounds she was making, but that doesn't mean to say that orcas can't change their vocalizations in response to hearing new sounds in their environment.
This reinforces the hypothesis that orcas are capable of social learning, and the study showed definitively that killer whales have evolved the ability to control sound production and thus qualify as open-ended vocal learners.
Images by Deposit Photos.