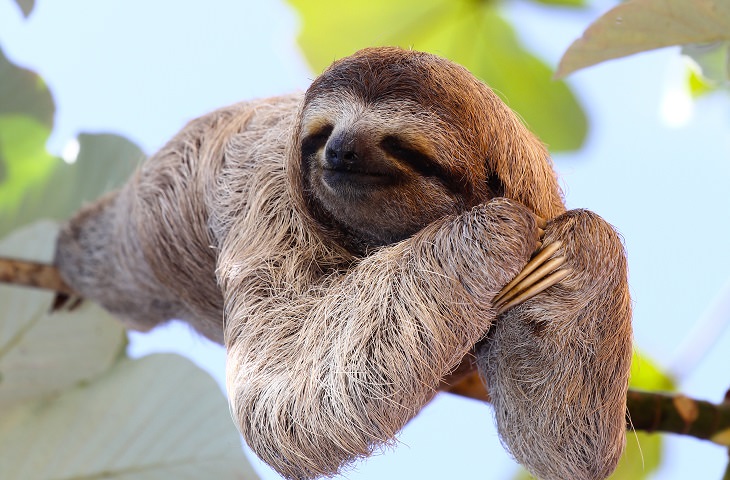 Costa Rica is home to more than 500,000 species of animals, making it one of the most biodiverse countries in the world. Due to the wide variety of habitat that exists within this small country (roughly the same size as West Virginia), such as deciduous forest, tropical rainforest, coastline, cloud forest, and mangrove forest, a wide variety of amphibians, birds, insects, mammals, and reptiles are able to call Costa Rica home.
2. Yellowstone National Park
Yellowstone has the largest concentration of watchable wildlife in the lower 48 states. The animals are spread out over the park, so you'll have to visit certain areas to see specific animals. For example, you're more likely to run into an elk herd in the Mammoth area. You should be able to see a grizzly bear or two while cruising through the open valleys of the Park or a black bear when on Washburn Pass. The only free-ranging bison herd in the lower 48 states will almost always be found in Hayden Valley, often blocking the road.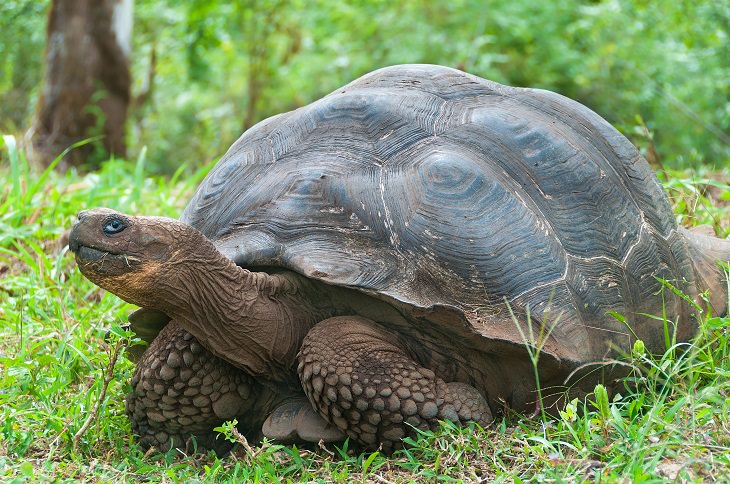 As they are located 600 miles off the coast of Ecuador, for any species to arrive here they would have had to fly, swim, or been brought there by sailors. More often than not, large animals reside at the top of the food chain, but with these types of animals not being able to make the journey to these islands, many of the animals lack predators and, as a result, they are not fearful of humans. Here you can snorkel alongside the marine iguana, walk quietly among the islands' Galapagos tortoises, or go birdwatching for frigatebirds, albatrosses, Galapagos penguins, and blue-footed boobies.
4. Amazon River Basin
Over one-third of all the animal species in the world are thought to reside in the Amazon rainforest. Home to amphibians, birds, reptiles, primates, capybaras, tapirs, and jaguars, you'll definitely have some sort of wild encounter on a trip through the Amazon. To add to this, there are more species of fish in the Amazon River than what has been counted in the entire Atlantic Ocean. In the river, alongside these fish, there are also manatees and river dolphins. To add to this, there are over 4,000 species of butterflies in the jungle.
5. Alaska
With the largest state park system in America and 65% of the state being managed by the Federal government, Alaska really is an unspoiled safe haven for wildlife. Land animals to keep a look out for include black, grizzly, and polar bears, moose, caribou, mountain goats, coyotes, foxes, and bald eagles. If you're off on a boat, you're likely to spot humpback and killer whales, dolphins, seals, otters, sea lions, puffins, oyster-catchers, and kittiwakes.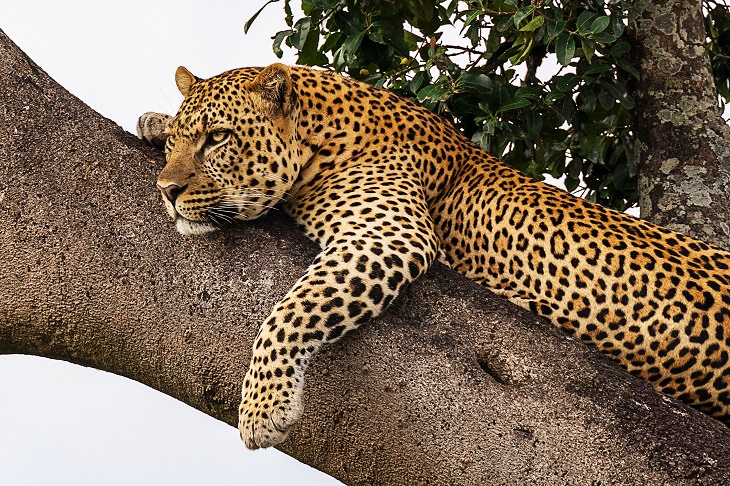 An array of amazing wildlife call Kenya home, but none are as popular as "The Big Five." This includes lions, elephants, rhinos, buffaloes, and leopards. Once you have spotted these amazing creatures, you can devote your time to seeing giraffes, cheetahs, hyenas, baboons, hippos, wildebeest, and much more. The Masai Mara Game Reserve, the most popular wildlife park in Kenya, is where you can witness the incredible migration of millions of wildebeest and zebras from July through to October.
7. South Dakota
Custer State Park is home to animals big and small from the brawny bison to the passive prairie dog. Somewhere in between these two mammals is the infamous begging burro – a donkey that's not native to the Black Hills. These animals are descendants of the herd of burros that once hauled visitors to the top of Harney Peak. Once the rides stopped, the burros were released into Custer State Park where they have now become a popular attraction. You'll also find elk, turkeys, mountain goats, and bighorn sheep in this park.
8. Namibia
Namibia has 26 parks and reserves making it the forefront of wildlife conservation. Many populations of Namibian wildlife have decreased over the years due to human-wildlife conflicts, and communal conservancies are fighting wildlife destruction through education, ecotourism, and protection of habitat and migration routes. Due to these NGOs, the government, and other entities, populations of black rhinos, cheetahs, lions, zebras, and other native wildlife have been restored to the world's richest dry land.
Source: foxnews
Images: depositphotos