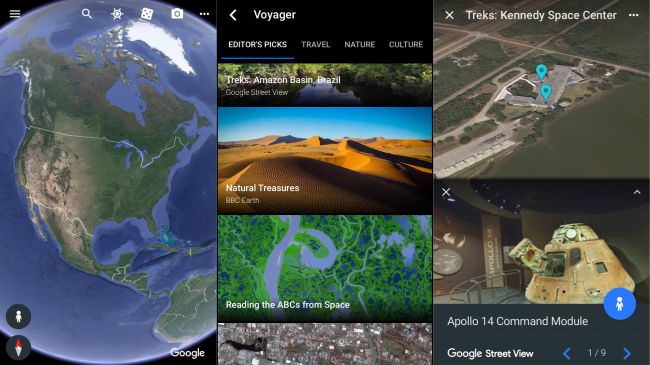 This app gives you access to our planet in the palm of your hand and encourages you to explore. You can manually rotate and zoom, search for certain locations, or visit somewhere random. Wherever you end up, Google Earth will provide you with local photography and information, becoming something of a virtual tour guide. It's true that Google Earth's visual majesty is lessened on a smaller screen, but it would be foolish to ignore an app that provides so much access to our world.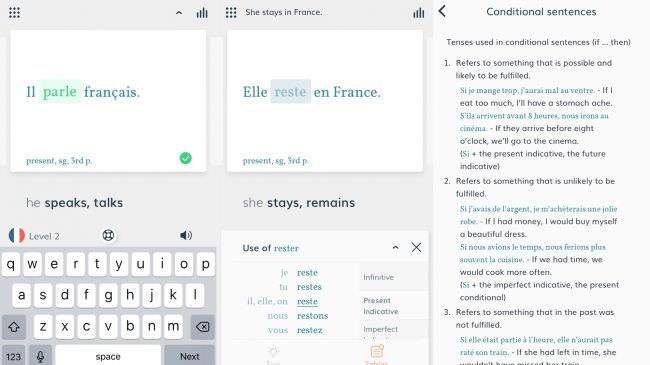 This language-learning app claims to be able to teach at lightning speed. This is obviously a hyperbole, but Lingvist does have a methodology and interface that gets you going in your chosen language seriously quickly.
Mostly, you are tasked with adding words to sentences, in a drill-like fashion. Picture interactive flashcards being thrown your way in quick-fire fashion and you're there. The underlying algorithm tracks words that you're finding difficult, and in-context explanations pop up when needed.
This app won't make you fluent in a language in hours, but as a refresher, or even a first step towards learning a foreign language, it's the best freebie around on iPhone.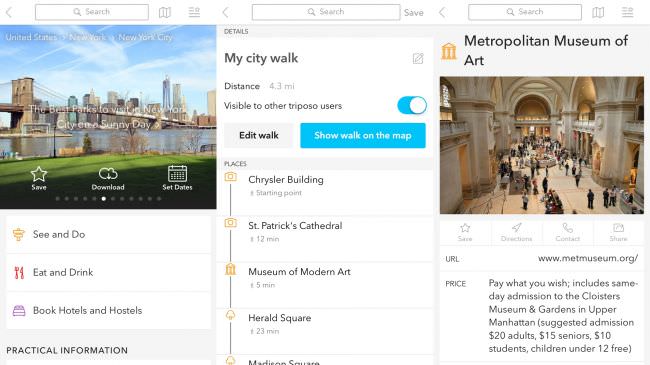 This is the only smart travel guide you'll ever need. Whereas other guides normally focus on major cities, Triposo also provides information on tiny towns and villages, helping you get the most out of wherever you happen to be. There are over 50,000 destinations worldwide, complete with information on hotels, restaurants, and tours and attractions.
To add to this, it's simple to use, and it optionally works offline, enabling you to download guides on a regional basis. This is great for when you're exploring some new place but have no data connection.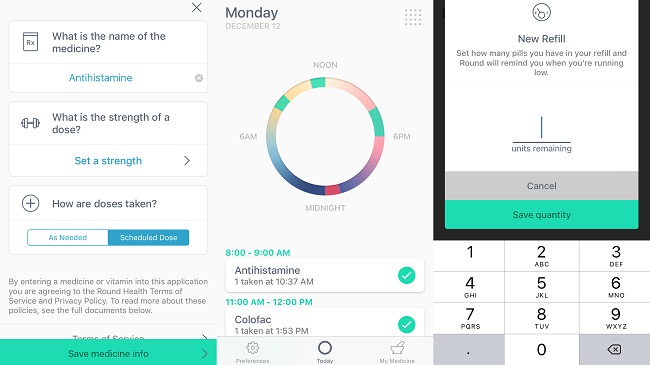 You might not readily associate taking medication with an iPhone, but technology can be great for anyone with such requirements. This app offers great pill tracking and dosage notification services.
Round Health is split into different sections: in My Medicine, you add medications, and for each one you can define a name, strength, individual dose, and schedule based on a window of up to three hours. In Today, you can view and log the day's medication.
Flexible preferences enable you to set up cross-device synchronization, push notifications, and to export data. When considering the great job that it does, it's surprising that this app is free.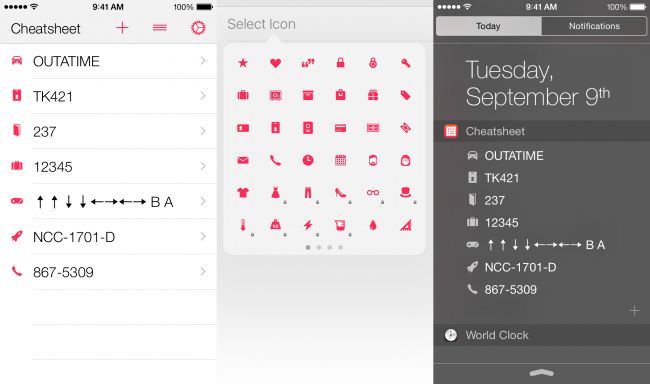 The idea behind this app is to provide its users with fast access to tiny chunks of information that they never remember, but really need to. This includes Wi-Fi passwords and car number plates.
Setting up this app is extremely straightforward. When it comes to using the app, cheats can be added by selecting an icon and then typing your info nugget. When you have a number of cheats, they can be reordered as you see fit. Once you are finished, the entire lot can be displayed on the Today widget or an Apple Watch.
Best Free Android Apps 2017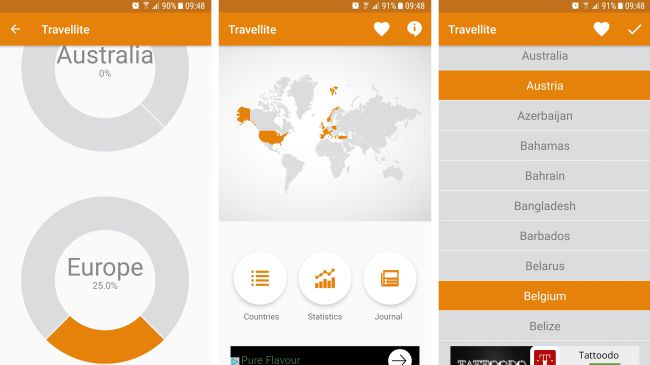 Just like a digital version of a scratch map, this app lets you see the countries that you have visited highlighted on a map of the world. There are statistics to go with it, which inform you of what percentage of each continent and the world you have seen, and there's a journal too, so you can log your adventures with a date, text, and a photo.
This component doesn't feel as fully-featured as some other journaling apps, but there's something very appealing about seeing an ever-growing map of the places you have visited.
There's not a huge amount to this app, but Travellite is well worth a look for those who have seen much of the world, or those who want to see more.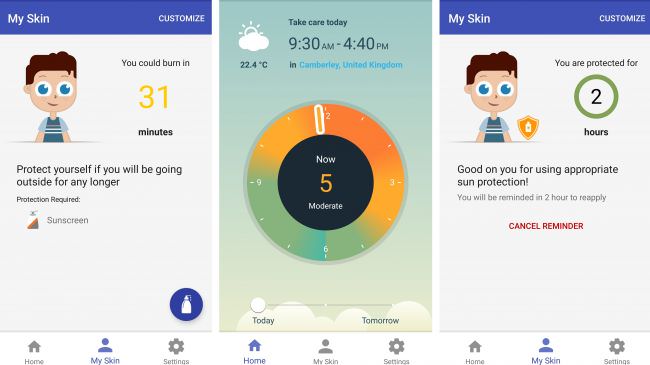 Sunburn is easily avoidable, yet it happens to so many of us, either through carelessness or just not having a clear enough idea as to when we need sunscreen.
UVLens aims to help people with this by telling them the UV index at that moment in time and throughout the rest of the day. Using the current conditions combined with information that you have already given it, such as your skin color and gender, the app will tell you how quickly you're likely to burn and what you should do to prevent it.
You can also tell it the type of sunscreen you've put on, along with the activity you're going to be doing, and the app will tell you how soon you'll need to reapply and send you a notification when that time comes.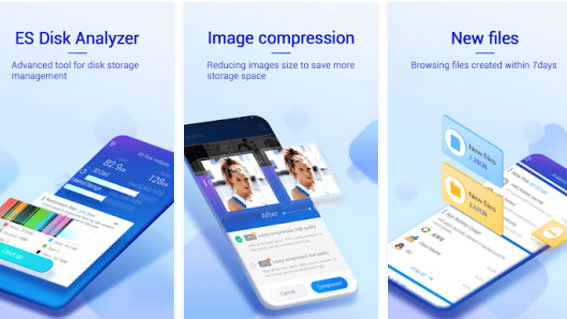 If you have a cellphone with 16GB of space or less, then you're probably already an expert at making the most of your storage, but even with 32GB or 64GB, it's still easy to use it all up.
Thankfully, ES Disk Analyzer makes it easy to claw back some space by identifying apps and other data that you might not need, and getting rid of them. This app's simplest space-saving feature is its ability to find and delete duplicated files.
To add to this, this app can also compress images so that they use less data, as well as highlighting specific images that you might want to compress. It will also highlight particularly large files, in case any of them are expendable, as well as any apps that you barely use. You can also do a deep dive into the file system and see all the files and folders organized according to size, with the option to delete any you don't want.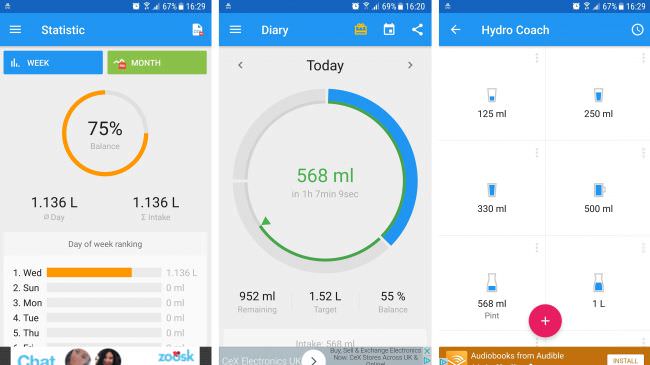 We are all aware that drinking water is important, but it can be easy to forget to do so, especially when you're busy with other things. Thankfully, Hydro Coach has come to the rescue.
With this app, you start by entering some basic details such as your age, gender, and weight, and from this information, Hydro Coach calculates how much you should be drinking. You can log your intake with ease, telling the app the size of containers you drink from and then just tapping the relevant one every time you finish a drink. If you haven't tapped the screen in a while, the app will send a reminder.
You can see at a glance both how much you have drunk on one particular day and how much you should drink over the rest of day. You can also see weekly and monthly statistics.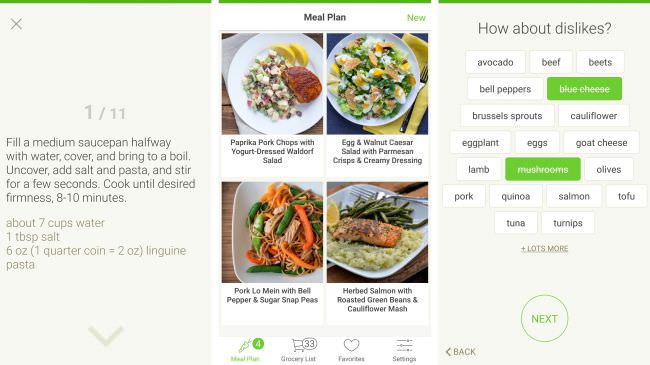 Cooking a tasty meal is only half of the battle. First, you've got to find recipes for things you'd want to eat, which can be complicated by various dietary requirements.
Therefore, Mealime aims to simplify the whole process by having you select from various menu types, be it low carb, pescatarian, or vegetarian, then having you highlight any allergies or restrictions, and finally any ingredients that you just don't like.
You can choose whether you want a meal to contain two or four servings, and you'll instantly be provided with a menu that consists of four meals that fit your preferences. Ingredients for these recipes will automatically be added to a built-in grocery list, making the shopping simple, and then all that's left to do is cook.
Mealime helps with this part too, taking on a more standard recipe app role, with step-by-step instructions for each dish, and clever features such as keeping the screen on while you're cooking and moving on to the next step when you hover your hand over the display.
Every week you will be presented with a new meal plan, so you don't have to eat the same things all the time – though you can save your favorites.