Sheepdogs are a very specific dog breed that are known for their keen sense of smell, speed, and intelligence. Most species of sheepdog were originally bred for herding, guarding or raising livestock on farms. Many have also been known for participating in different sports, and assisting law enforcement and military personnel on a variety of missions. Their alertness and agility also make them excellent watchdogs. These working dogs can also make wonderful companions, as they are extremely loving and once attached, can be trained easily by their owner. As many of these dogs have been bred for raising animals like sheep, they also tend to get along well with other animals and children. Fluffy, friendly and free-spirited, These gorgeous mountain dogs are some adorably magnificent creatures.
1. The Bearded Collie, or Beardie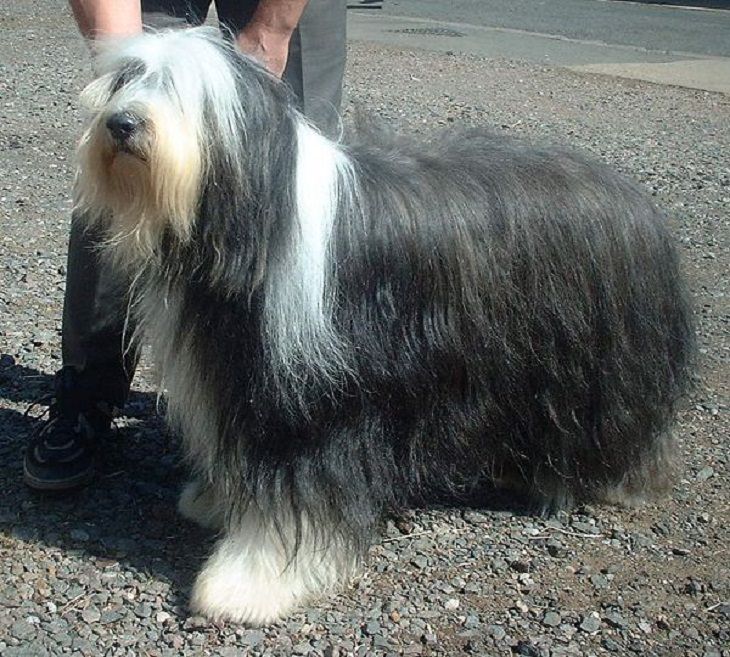 This was primarily a herding dog used by Scottish Shephards, but now are excellent companions and pets. They are extremely loyal, highly agile, energetic and obedient. They are excellent at problem-solving and usually enjoy playing Treibball, a competitive dog sport that involves the use of exercise balls. If their fur is left to grow, and not kept at "puppy cut" length, regular grooming is required to avoid matting. They are extremely loyal and sociable animals, making them great to have around.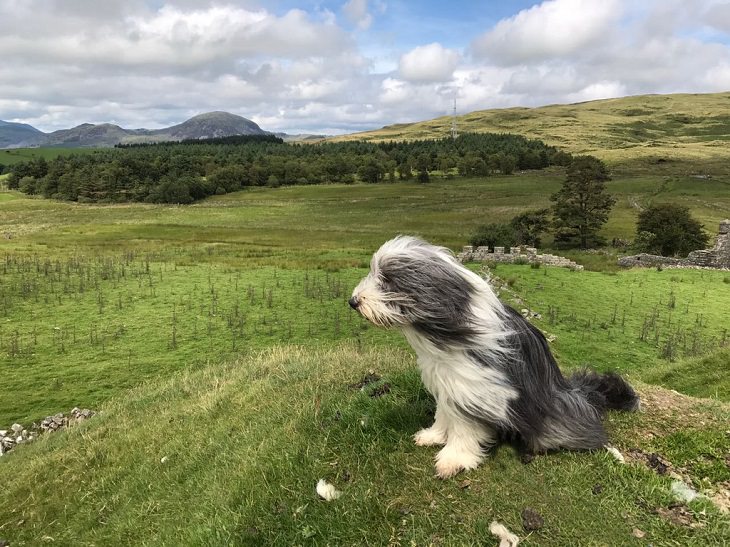 (By McBeard Man, Wikimedia Commons)
2. The Belgian Shepherd dog or The Malinois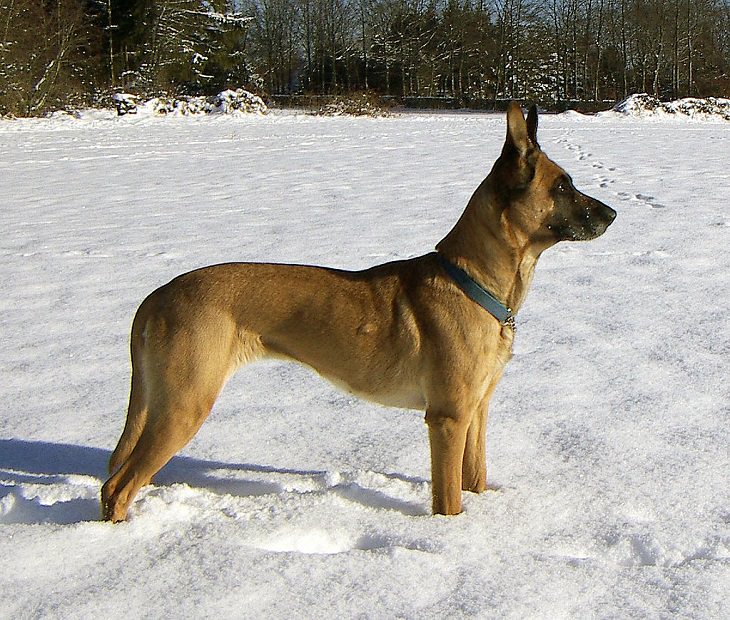 (By caronna, Wikimedia Commons
© caronna (via Wikimedia-Commons), 2008 / Lizenz: Creative Commons CC-BY-SA-3.0-de )
These dogs are a close cousin of German Shephards, and much like their relative, are primarily bred to be working dogs, in police work, search and rescue, and detection and personal protection. They are strong, bold animals, with a keen sense of smell and highly intelligent. They are incredibly alert and usually cautious around strangers making them excellent watch dogs. Once trained properly, they can be an extremely invaluable addition to any family.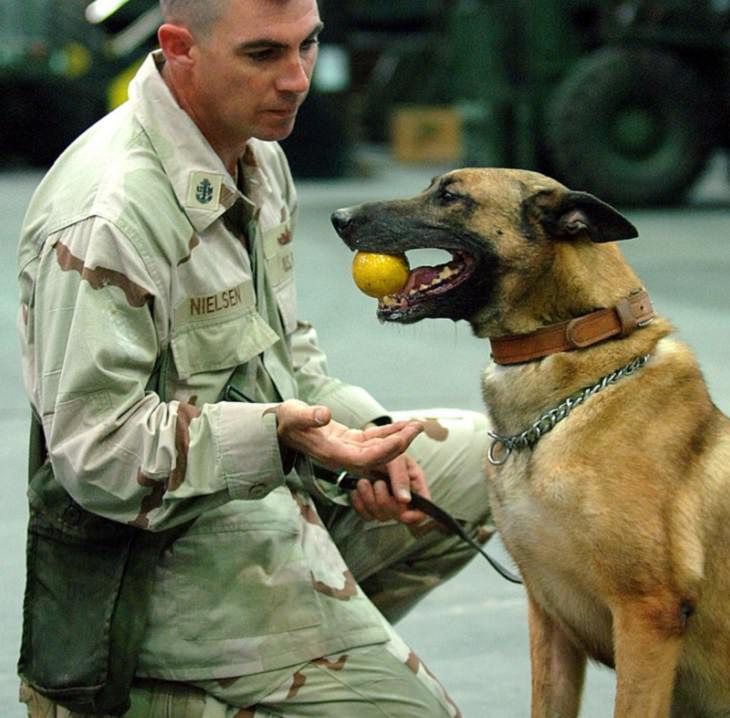 (By U.S. Navy, Wikimedia Commons)
3. Border Collie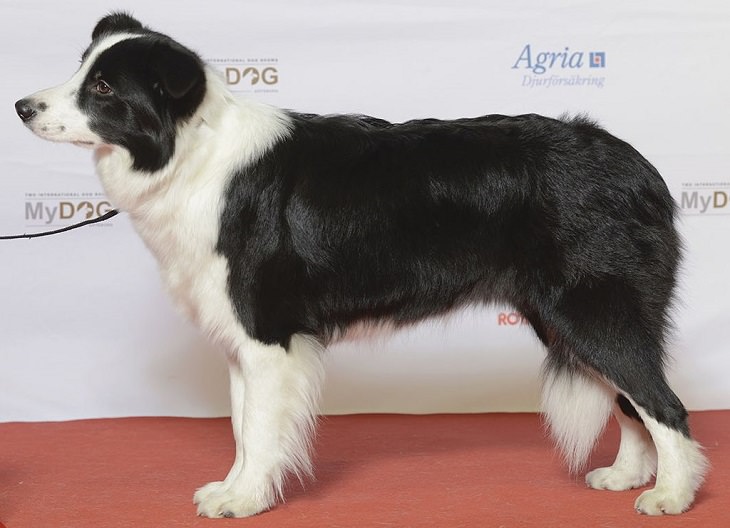 (By Svenska Mässan, Wikimedia Commons)
Being a highly intelligent species, this dog is usually bred in the Scottish Borders for working as well as herding. In fact they are often considered the most intelligent of all domestic dogs. They are also incredibly obedient and excel at fetch-oriented tasks. These energetic, athletic dogs are often bred for competing in various sheepdog trials and sports. Other than their need for high levels of physical activity, once trained they are extremely amicable and social animals.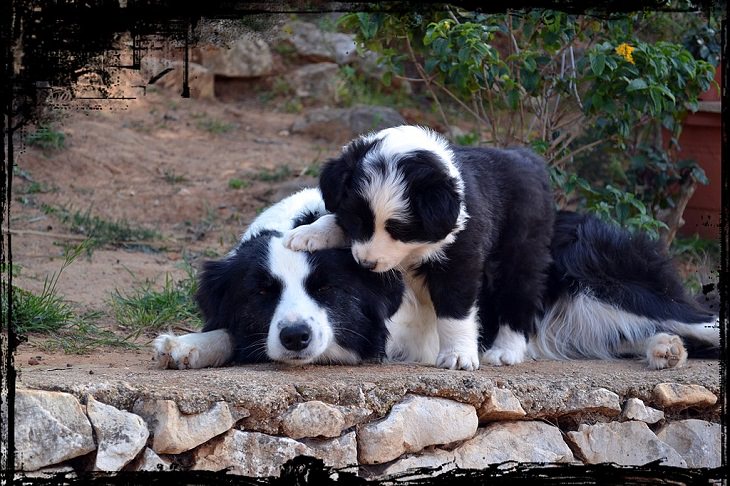 (By Rocbag, Wikimedia Commons)
4. Canaan Dog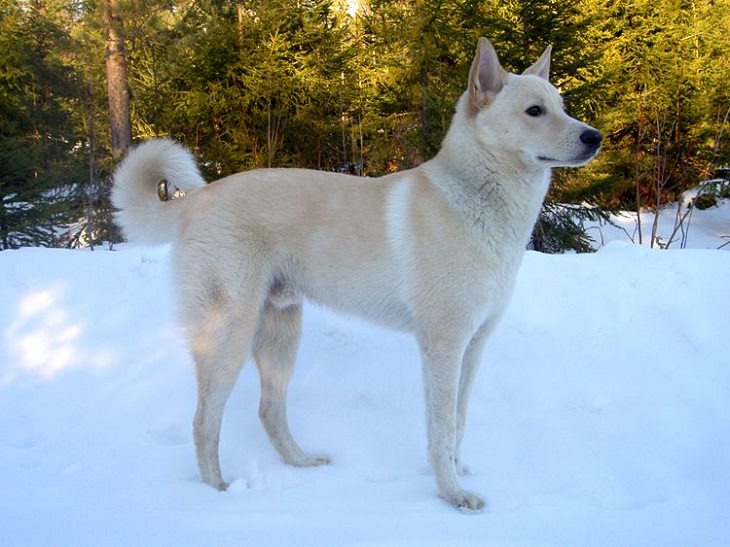 (By Matilda, Wikimedia Commons)
Canaan dogs, also known as the Bedouin Sheepdog and Palestinian Pariah Dog are the ultimate watchdogs, with a strong survival instinct and quick reactions. They are usually cautious around strangers and will promptly begin barking in case any disturbance arises. They make ideal family companions as they are highly defensive animals, and not inherently aggressive. They are known for getting along well with families and children in those families but they may be defensive around strangers or other children.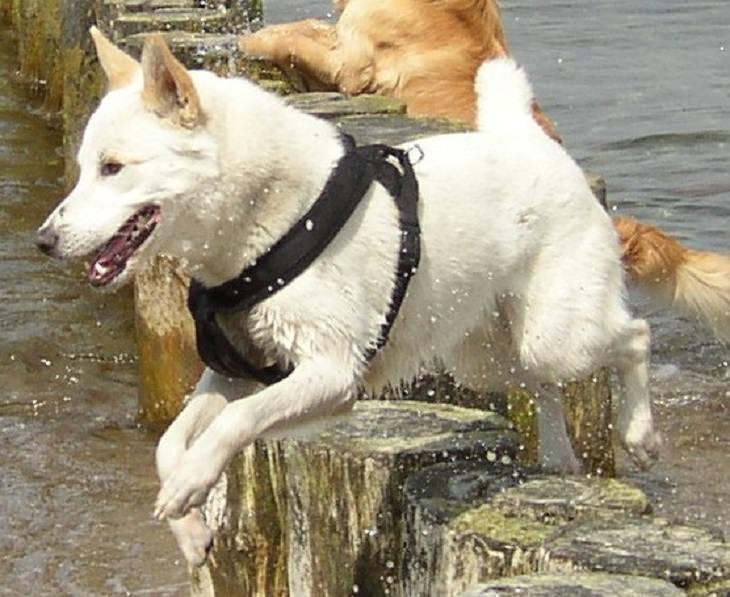 5. Catalan Sheepdog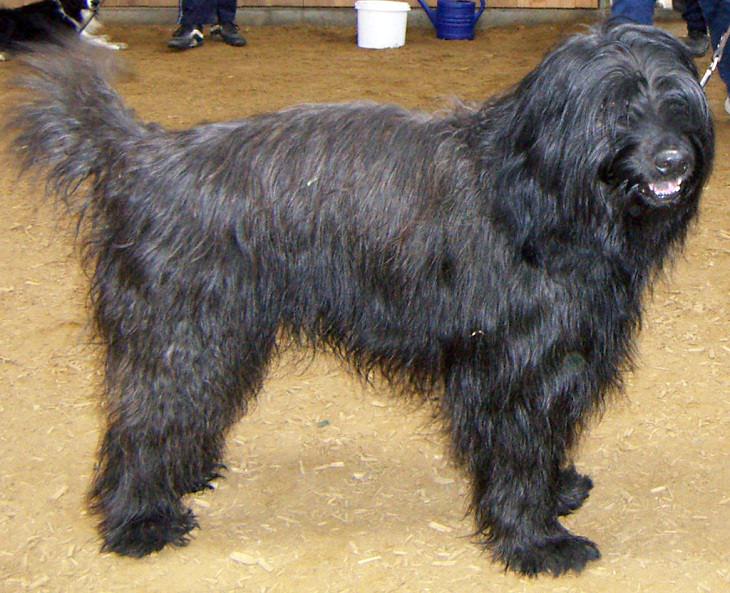 Like most sheepdog, this species is equipped for herding, and is also highly athletic, often competing in dog agility trials, dogs shows and even flyball events. They are obedient and easily trainable. They were bred from a species of Catalan Pyrenean dog, and mostly commonly bred in European countries like Spain, Finland, Sweden and Germany. They can be defensive dogs but if integrated into a family early on and allowed good amounts of exercise, they make excellent companions.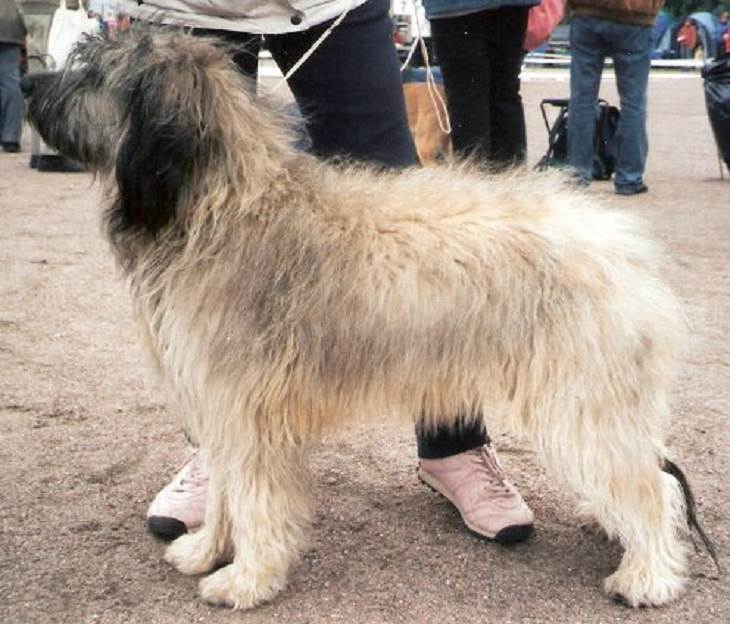 (By Canarian, Wikimedia Commons)
6. Croatian Sheepdog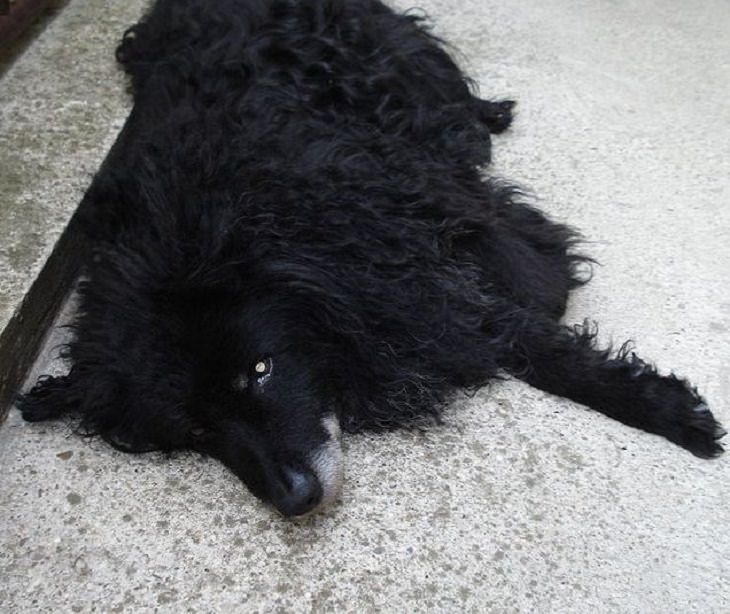 (By Seiya123, Wikimedia Commons)
The Croatian Sheepdog an energetic and enigmatic companion to have. Born with a strong herding-instinct, these dogs are resistant to most diseases and require little maintenance besides regular exercises. They are extremely intelligent, very loyal and easily trained. They make excellent watchdogs as they are alert and extremely agile.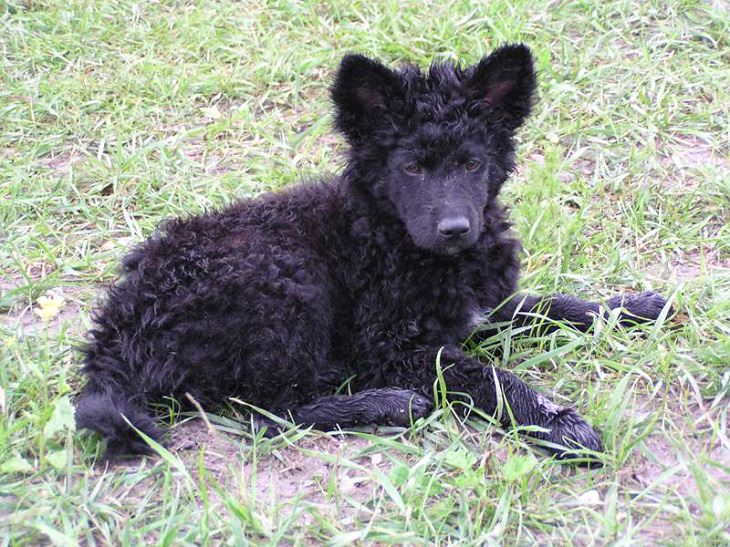 (By Michala Mračková, Wikimedia Commons)
7. The German Shepherd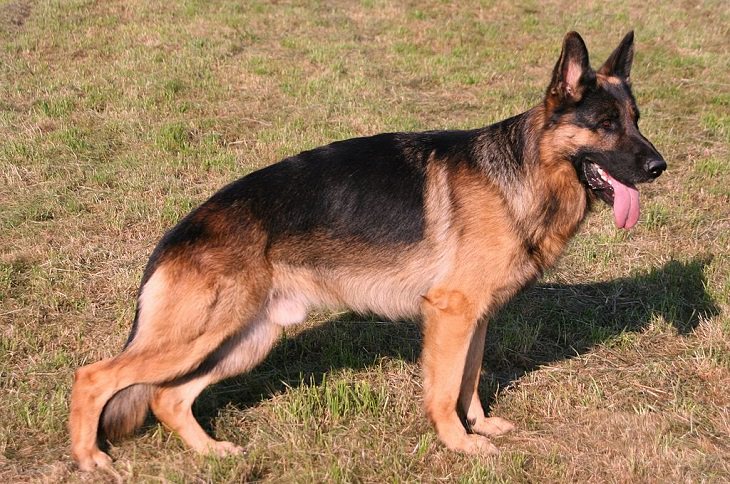 (By Hans-Günther Sch​öner, Wikimedia Commons)
This is one of the most well known breeds of sheepdog and an extremely popular pet. They are extremely loyal and eager to have a purpose. They make excellent watch dogs as they tend to be protective of their families. An active and intelligent breed, they are often trained to assist in search and rescue missions and police activities.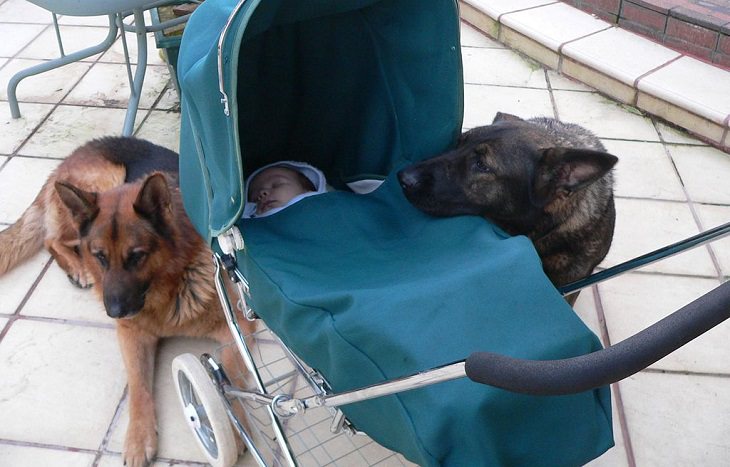 (By JimboCoolGuy, Wikimedia Commons)
8. Hungarian Puli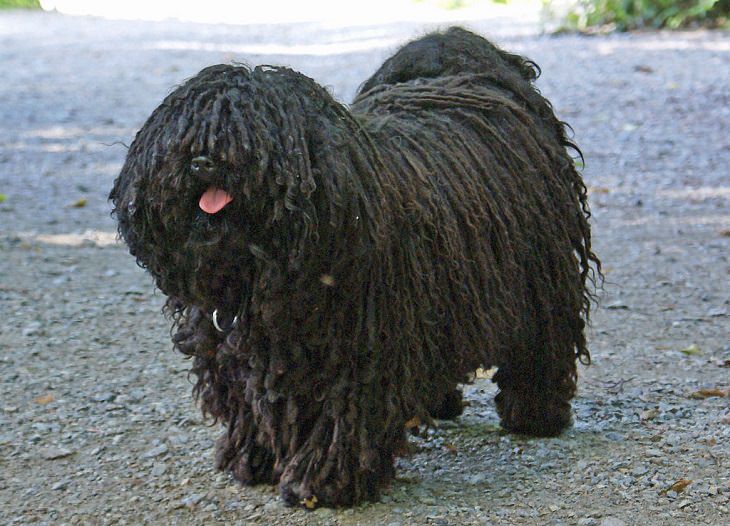 (By Puli1989, Wikimedia Commons)
The Hungarian Puli is a great companion as it is smaller than most other sheepdogs while maintaining the intelligence, agility and alertness inherent to sheepdogs. They form extremely close bonds with their owner. They are immensely devoted and obedient, but they can also be headstrong and tough. Despite their small stature, they can be excellent guard dogs as they are extremely territorial and protective of their owners.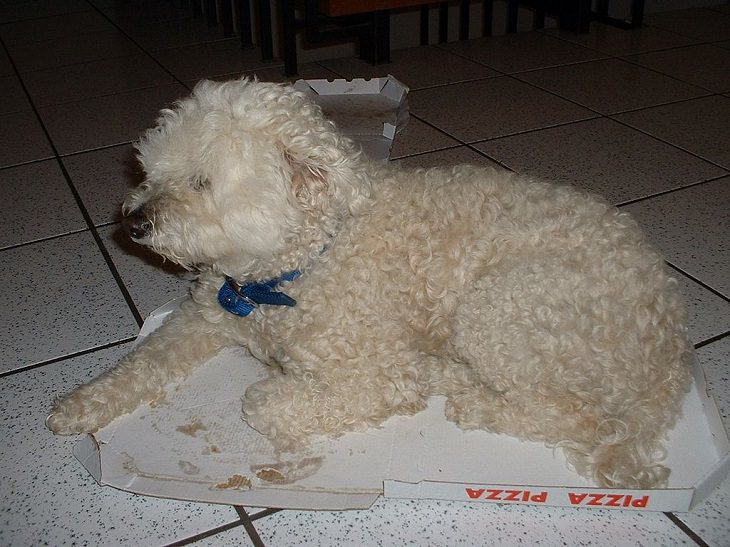 (By Benutzer:Cryptodirum, Wikimedia Commons)
9. Icelandic Sheepdog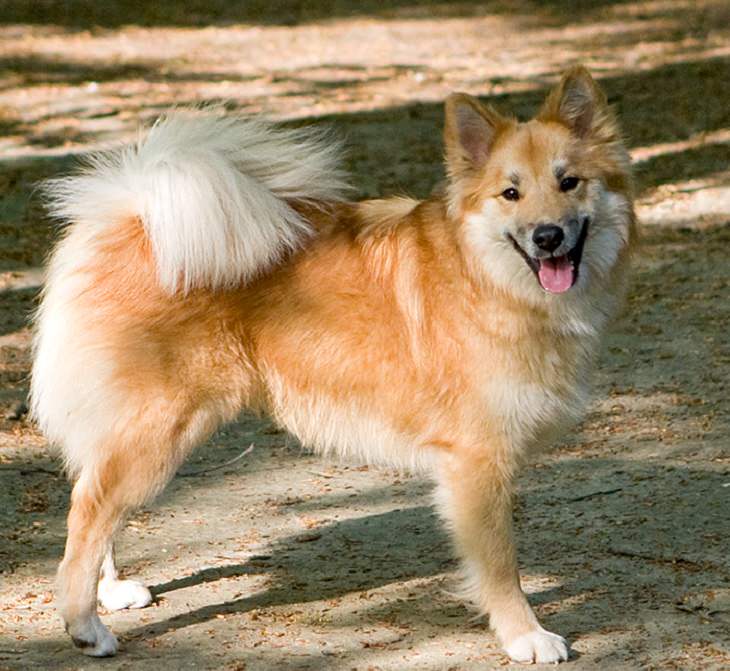 (By Veronica Druk, Wikimedia Commons)
This Spitz breed of dog is tough and energetic, as it would have to be having once been dogs of Vikings. They were brought to Iceland by the Vikings and were then mostly commonly used for herding. They are highly sociable dogs, friendlier than the average sheepdog and are welcoming with strangers. They remain alert without being aggressive and have incredibly inquisitive minds.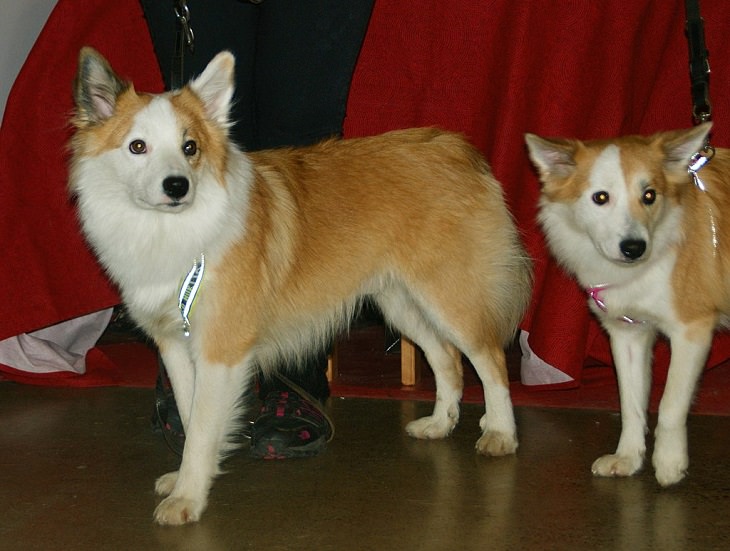 (By Canarian, Wikimedia Commons)
10. The Maremma Sheepdog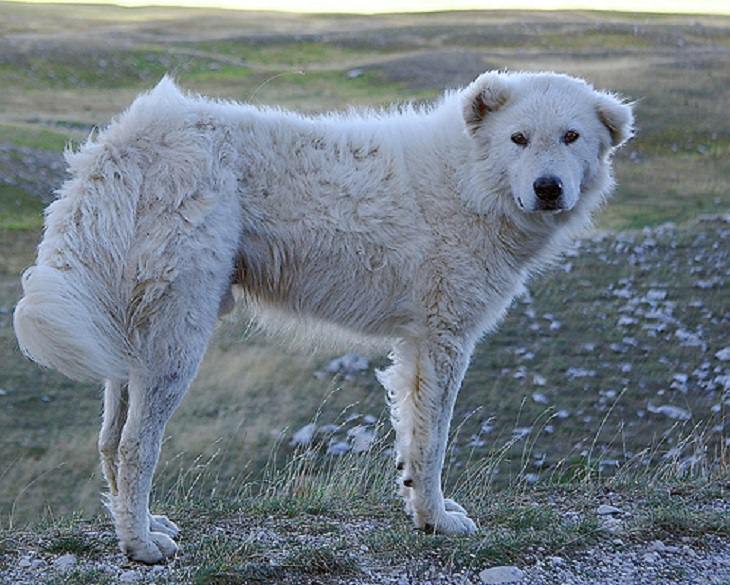 (By MGerety, Wikimedia Commons)
This species is better known as the Maremmano or Abruzzese Sheepdog and is indigenous to Italy. This breed is what is referred to as a livestock guardian dog, and are placed with the livestock between 3 to 8 weeks to start the bonding process. They can also be trained to be watch dogs as they are extremely protective once they have created a bond.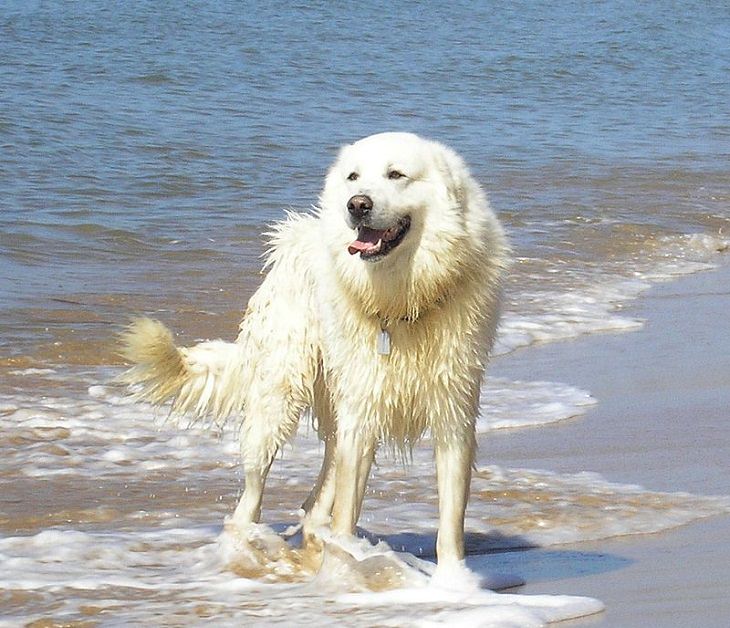 (By Casabianca06, Wikimedia Commons)
11. Old English Sheepdog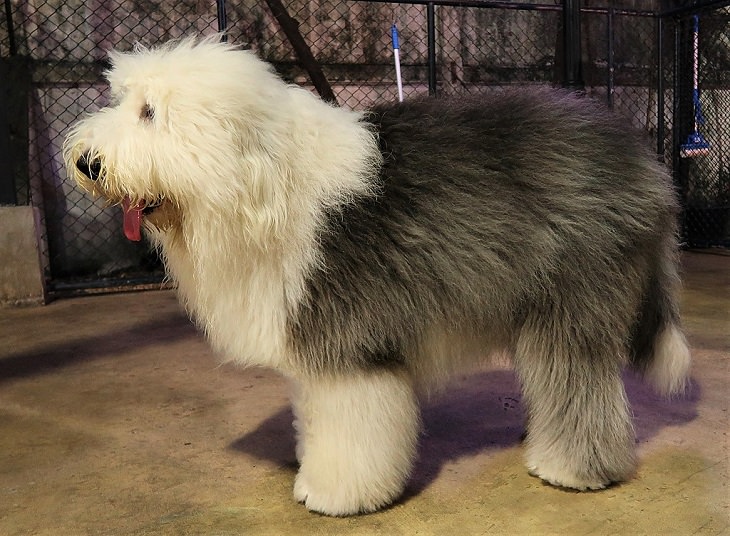 This breed also goes by the name Shepherd's Dog, bob-tailed sheep-dog and the Bob-tail (or Bobtail). They tend to grow long heavy coats and often prefer to spend their time as couch potatoes. That being said, they do require proper exercise and training to live in urban and suburban areas. They are intelligent and sociable creatures, though they have been known for behaving a bit goofy. They are extremely adaptable and rarely aggressive.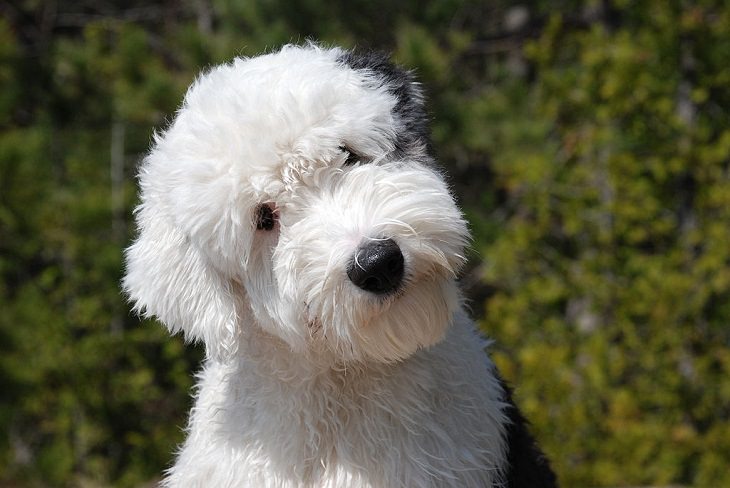 (By Squigman, Wikimedia Commons)
12. Polish Lowland Sheepdog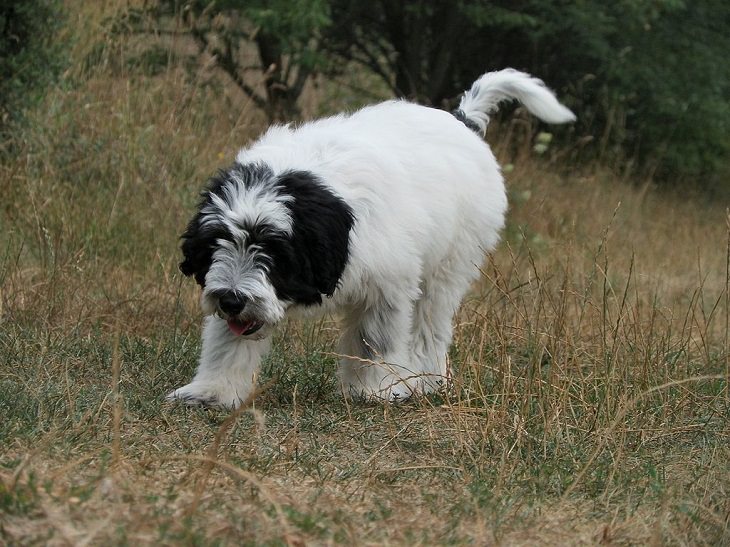 (By Franciszek Vetulani, Wikimedia Commons)
This dog is a native species of Poland. Self-confident and stable, these sheepdogs combine a powerful memory with extreme intelligence. While they are not aggressive, they do tend to dominate weak-willed strangers and even their owner. They are excellent companions to keep in apartments and smaller homes as they are highly adaptable and require an average amount of exercise.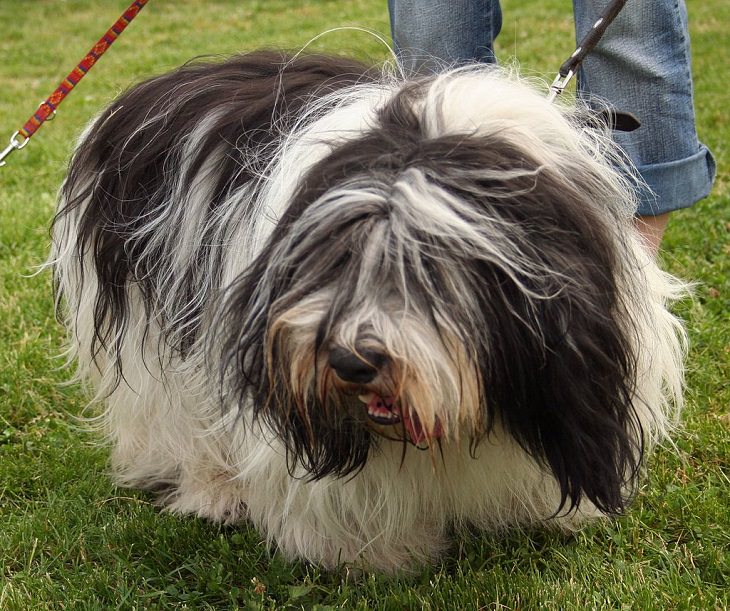 (By Pleple2000, Wikimedia Commons)
13. The Šarplaninac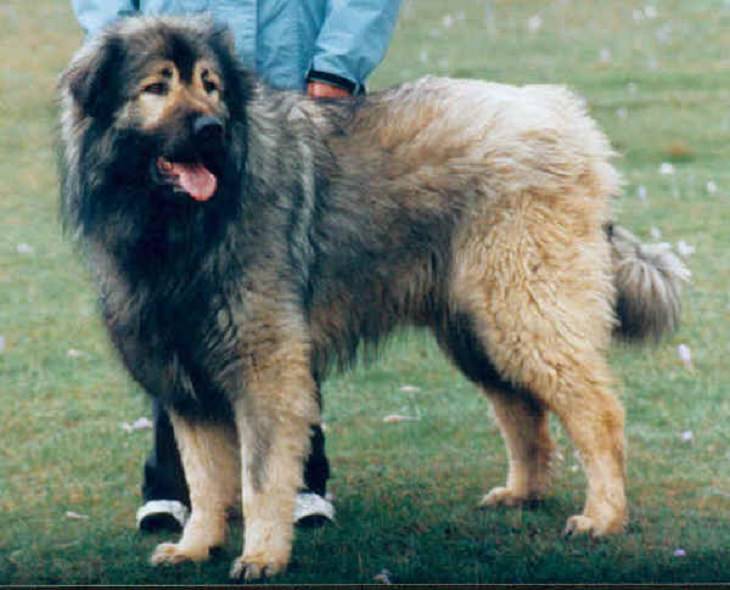 (By Illyricum Scardus, Wikimedia Commons)
Largely because of it's place of origin, this breed is also known as the Yugoslavian Shepherd Dog, or the Illyrian Shepherd Dog. It is another breed classified as livestock guardian dogs, and also a molosser mountain dog, that it, one that was believed to once belong to ancient Greek Tribes. It is named after the Šar Mountains (Šar Planina) in the Balkans. It is a molosser-type mountain dog. They are a highly protective and reliable breed, known for their loyalty and devotion to their masters. They tend to be cautious around strangers and protective of their families, though they are usually extremely gentle around small dogs and children.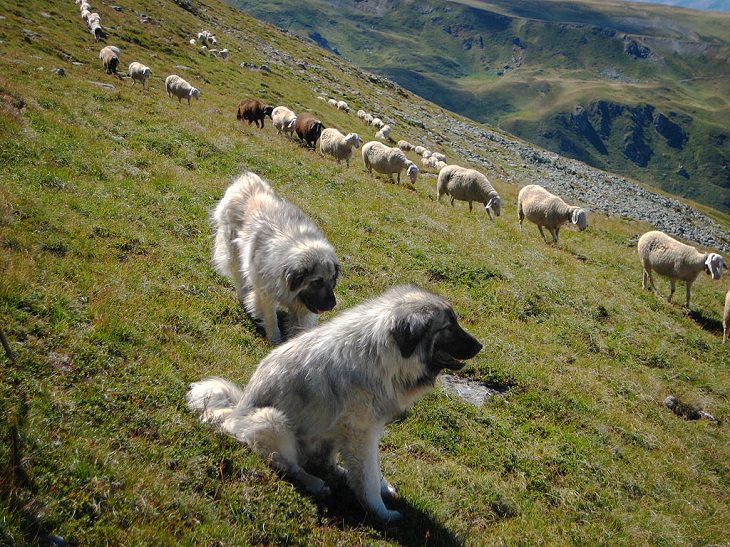 (By Nedih Limani, Wikimedia Commons)
14. Shetland Sheepdog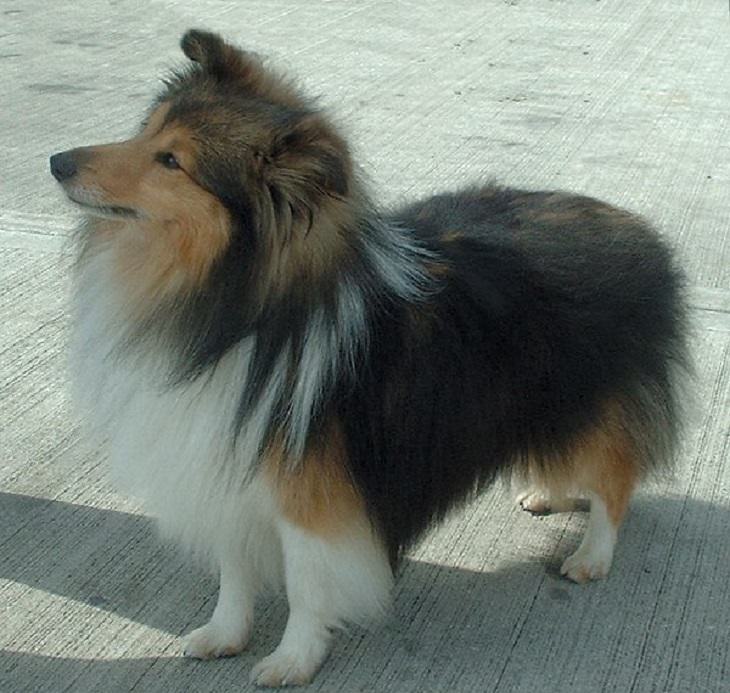 (By Sannse, Wikimedia Commons)
The Shetland Sheepdog, originating from Scotland, is a wonderful addition to any household as they are extremely hard working and intelligent, and are amongst the smaller and smartest breeds. They are known for their ability to understand commands with ease and their obedience. They resemble smaller versions of the rough collie. As they are extremely loyal and attached to their masters, they have been referred to in the past as "shadows", which make them great for a pet.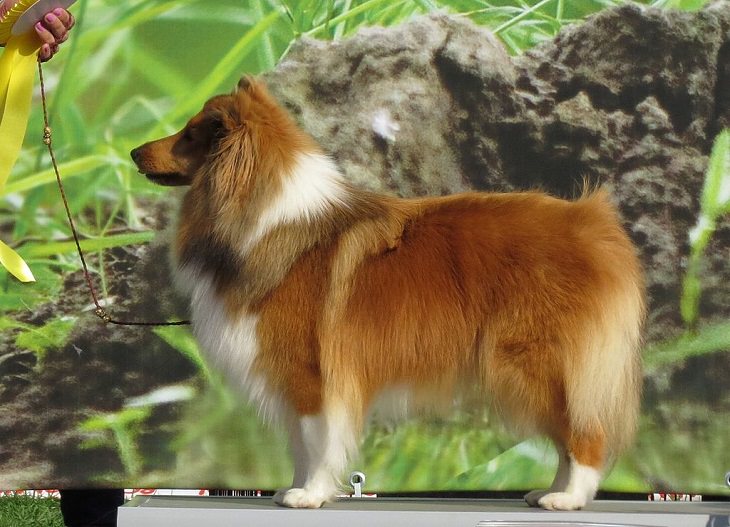 (By Томасина, Wikimedia Commons)
15. Tornjak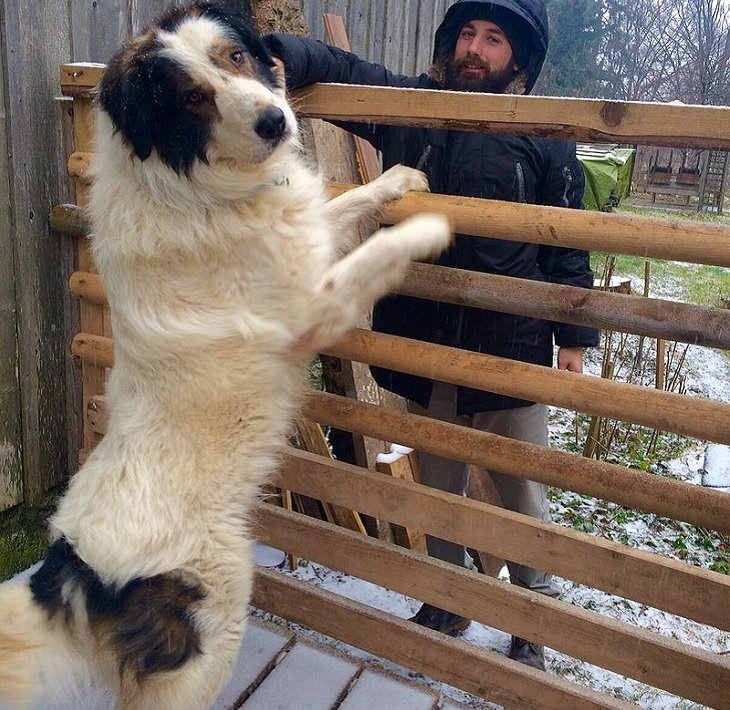 (By Gorskitor, Wikimedia Commons)
From Slavic nations like Croatia, Herzegovina and Bosnia, comes these beautiful breed of livestock guardian dog. This dog is a calm creature, with a soft and gentle temperament and a very peaceful nature. Only in situations that require it, this dog can be alert and vigil, making it the ideal watchdog. However, in most non-dire circumstances, these dogs tend to remain indifferent and avoid any sort of tension or aggressiveness. They are extremely emotional and social animals, often stoic and tough but extremely loyal.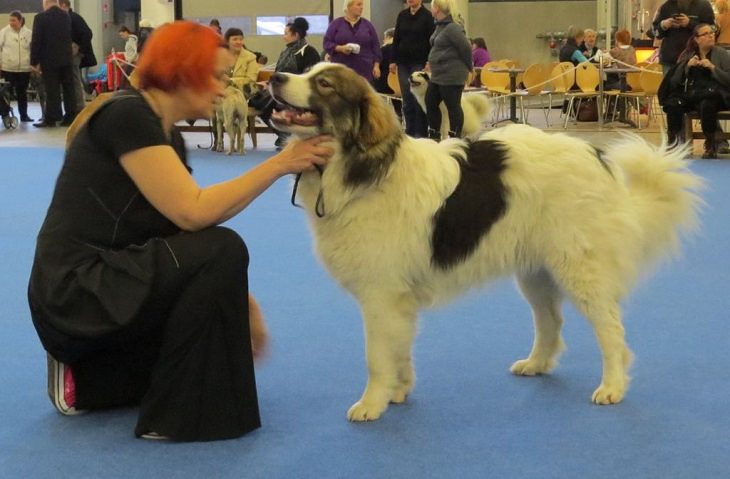 (By Томасина, Wikimedia Commons)
16. Welsh Sheepdog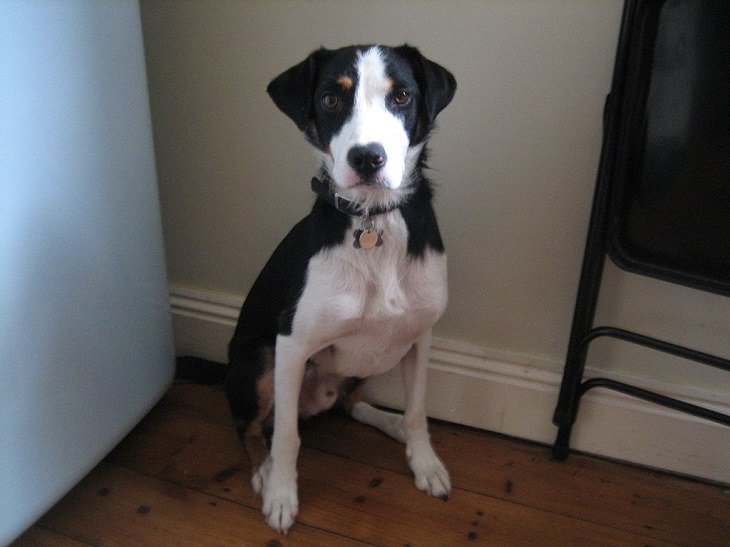 (By Richard New Forest, Wikimedia Commons)
These adorable dogs are great as they can be groomed easily and are relatively average to medium build. They are extremely active, as they have been bred to be herding dogs and require frequent mental and physical stimulation. An active and intelligent species, they make loyal and attentive pets once trained. Welsh Sheepdogs are not to be confused with Welsh Collies (a term used for a cross between a Border Collie and a Welsh Sheepdog) as Welsh Collies are generally milder and more manageable than the pure breeds.
(By Kraig Donald, Wikimedia Commons)