The American Midwest is often thought of as being barren, boring and generally not very interesting, but that notion couldn't be further from the truth. This great region of the United States, which is home to more than 65 million people, features culturally-rich cities, beautiful national parks and unique landmarks. That's why I've decided to compile a list of the top 10 places to see (in no particular order) in the American Midwest. Are you ready to see what it has to offer you?
1. Badlands National Park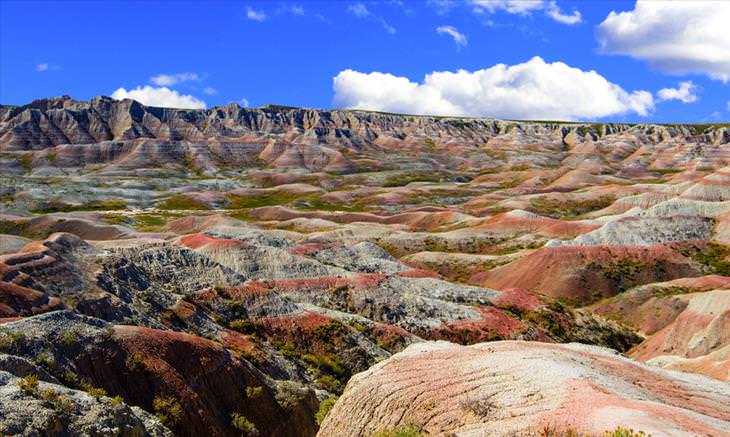 Located in South Dakota, this rugged national park resembles something out of a sci-fi movie, with domes, canyons and rock formations of all kinds. What's more is that there are vibrant colors everywhere you look. Badlands National Park is home to the most endangered mammal in North America - the black-footed ferret. It covers some 64,000 acres, and also boasts the world's richest fossil beds from the Oligocene epoch, which was between 20 and 35 million years ago.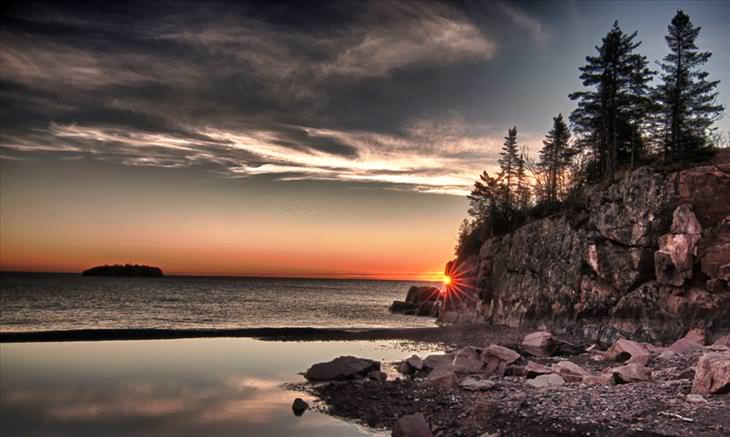 The Great Lakes consist of lakes Superior, Michigan, Huron, Erie and Ontario. Collectively, they represent one of the greatest geographical wonders in the United States. They are primarily located on the border with Canada, and offer incredible opportunities for relaxation and adventure. There's also the hiking trail at Lake Superior to discover. And did you know that 21% of the entire global supply of fresh water can be found in the Great Lakes? Well, now you do.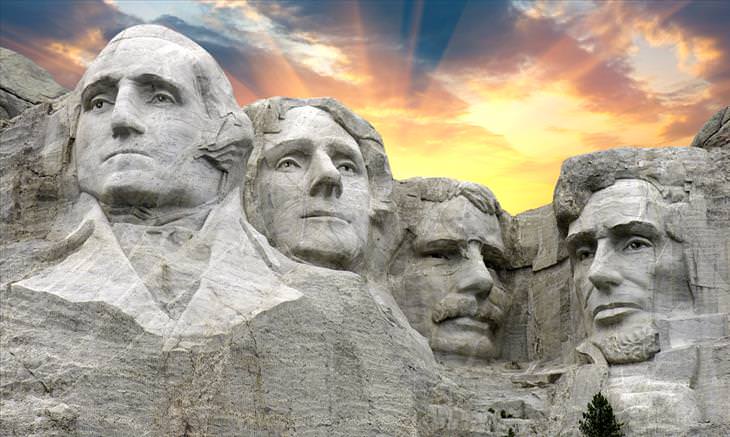 Carved into the face of a solid granite mountain, Mount Rushmore features the faces of four US Presidents, namely George Washington, Thomas Jefferson, Theodore Roosevelt and Abraham Lincoln. It was completed in 1941 by Lincoln Borglum, the son of the project's supervisor. The monument, which was supposed to incorporate the upper bodies of the four presidents, is dedicated to US political history. More information about its construction can be found in the nearby visitor's center.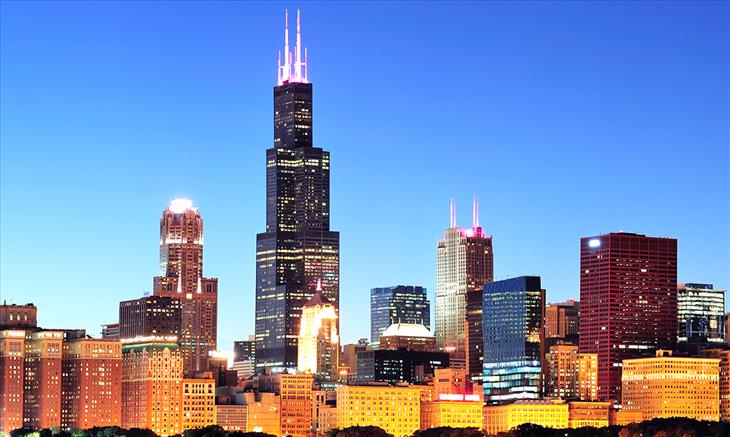 Standing some 1,450 feet high, the Willis Tower, which was formerly known as the Sears Tower, is the second-tallest building in the United States after the One World Trade Center. It became the tallest building in the world upon its completion in 1973, and things remained that way until the construction of Kuala Lumpur's Petronas Towers in 1999. Take the elevator up to the 103rd
floor to experience the Skydeck, which boasts stunning panoramic views of the city of Chicago below.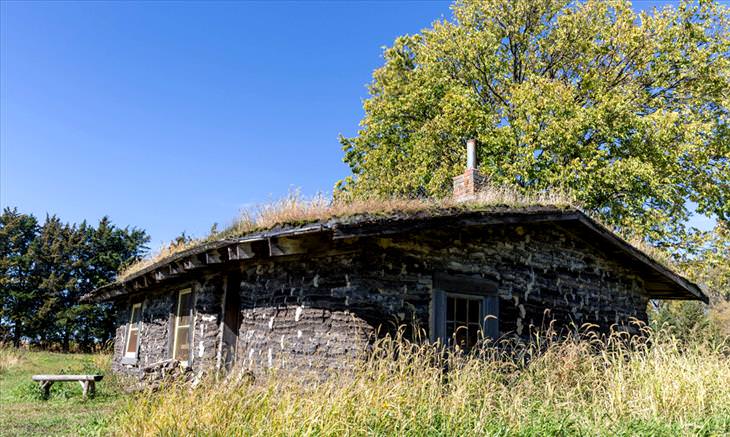 Laura Ingalls Wilder, the author of the
Little House on the Prairie series of children's books, actually has this hiking trail named in her memory. The famous frontier author lived in several homesteads along the route. It starts in Pepin, Wisconsin and meanders through Independence, Kansas to Walnut Grove, Minnesota and on to De Smet, South Dakota. Above is one of the prairie houses you'll find along the way. Be ready to walk a long way though - this trail traverses some 800 miles of the Midwest!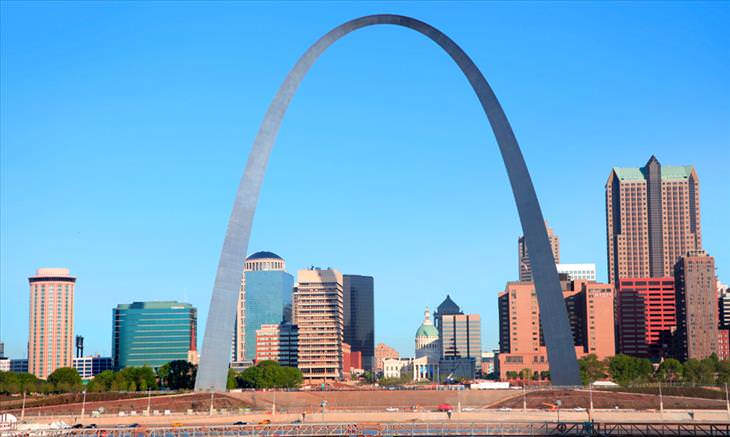 Towering some 630 feet over the city of St. Louis, Missouri, Gateway Arch was completed at a cost of $13 million in 1965. More than 50 years later, it remains the world's tallest arch, as well as the tallest man-made monument in the Western Hemisphere. It was built as a monument to the westward expansion of the United States. In addition to being an endearing symbol of St. Louis, Gateway Arch is also a fitting tribute to all of those frontiersmen who ventured out into the unknown almost two centuries ago.
7. Rock and Roll Hall of Fame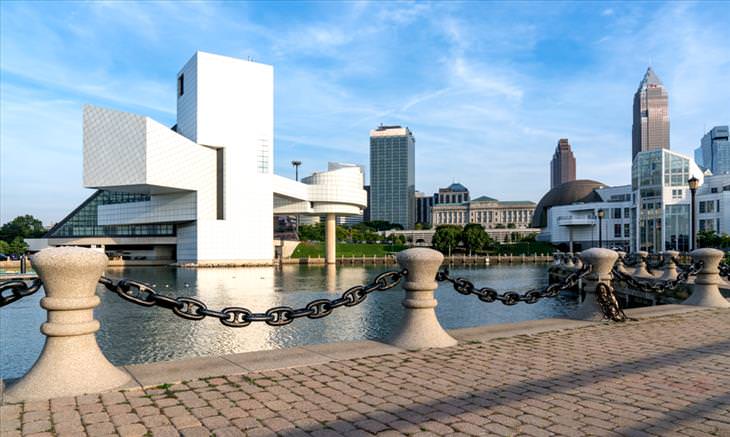 The Rock and Roll Hall of Fame is quite simply where the world's greatest musicians are immortalized. The museum is located on the banks of Lake Eerie in downtown Cleveland, Ohio. It has been inducting artists into its hallowed interior ever since 1986, with the likes of Chuck Berry, James Brown and Ray Charles being the very first. On a visit, you'll be able to see halls filled with legendary memorabilia as well as special art exhibits, concerts and even take music classes.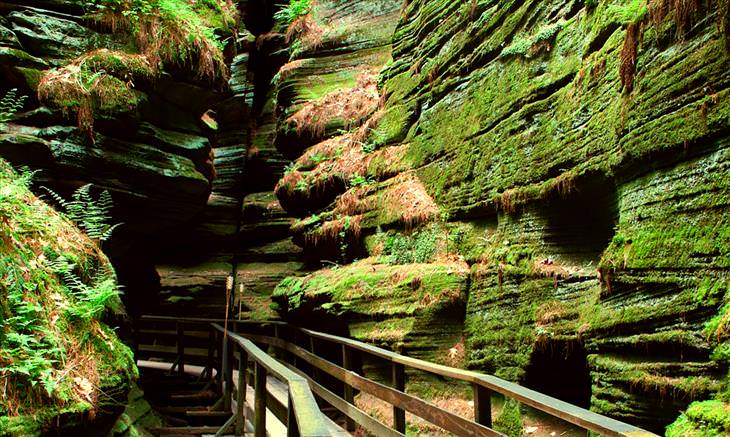 The Wisconsin Dells got their start as a tourist destination following the end of World War II, when people from surrounding states started to visit them to see the amazing river bluffs aboard World War II landing crafts. Nowadays, the area is a mega-resort, with countless water parks, museums, rides and other family-oriented fun. More adventurous types can try hiking and rock climbing at Devil's Lake.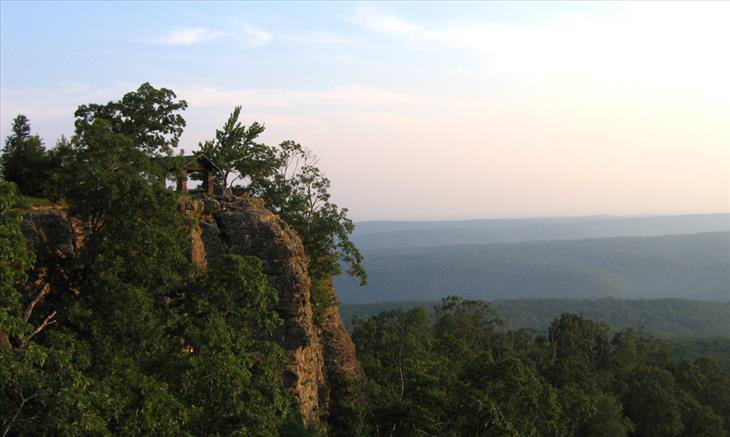 Covering much of the southern half of Missouri, as well as an extensive part of northern Arkansas, the Ozark Mountains are a highland region that are loved by hikers, trekkers and climbers alike. Despite being referred to as a mountainous region, the Ozarks are actually a very high and deeply-dissected plateau. There's more wilderness to take in here than you can imagine.
10. Isle Royale National Park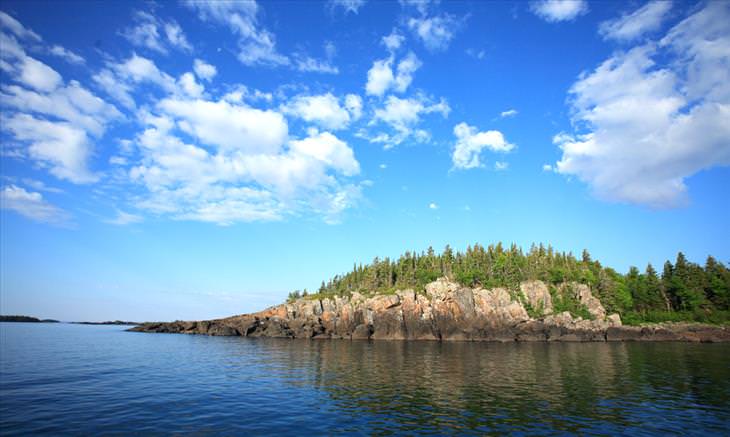 This US National Park is located on Isle Royale and its adjacent islands in one of the Great Lakes, namely Lake Superior. It was established in 1940 and designated as a National Wilderness Area in 1976. It covers almost 900 square miles. The area that the park is located in is notorious for its inclement weather and dramatic underwater topography. Due to Lake Superior being quite cold and consisting of fresh water, there are number of largely intact and well-preserved shipwrecks that can be found just beneath the waves.
Content source: Traveller's Point
Image sources: 1, 2, 3, 4, 5. The rest (including cover) by Deposit Photos.