Agnes Herczeg is a Hungarian artist that creates figural lace works of female forms in moments of contemplation or work. In every piece that she creates, Herczeg uses natural materials, incorporating tiny pieces of wood or other found materials, to serve as hair accessories, bed posts, a floating vessel, or a small shelf.
Herczed studied textile conservation at the Hungarian University of Fine Arts, and during her time there she learnt different methods of embroidery and lace-making that she now uses in her work such as pillow lace, needle lace, and macramé.
Below you can see a selection of some of her finest works of art.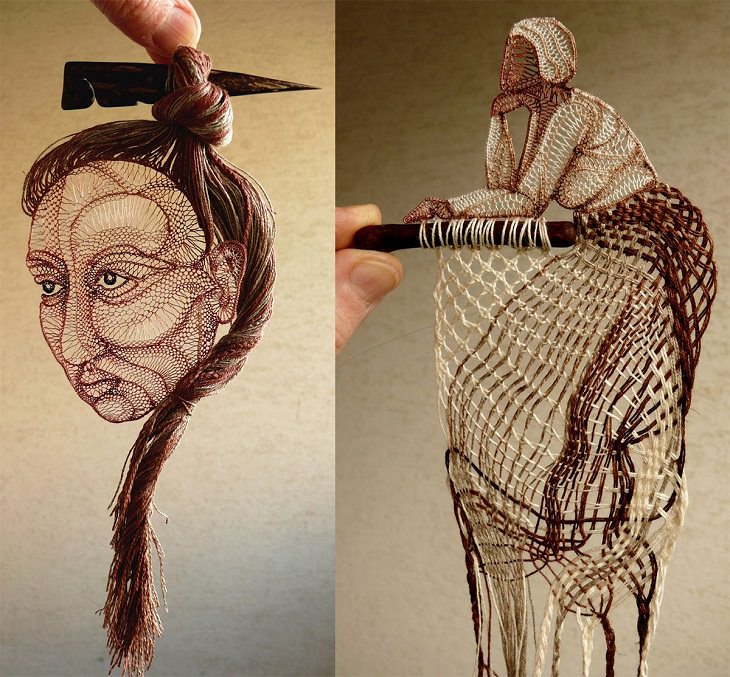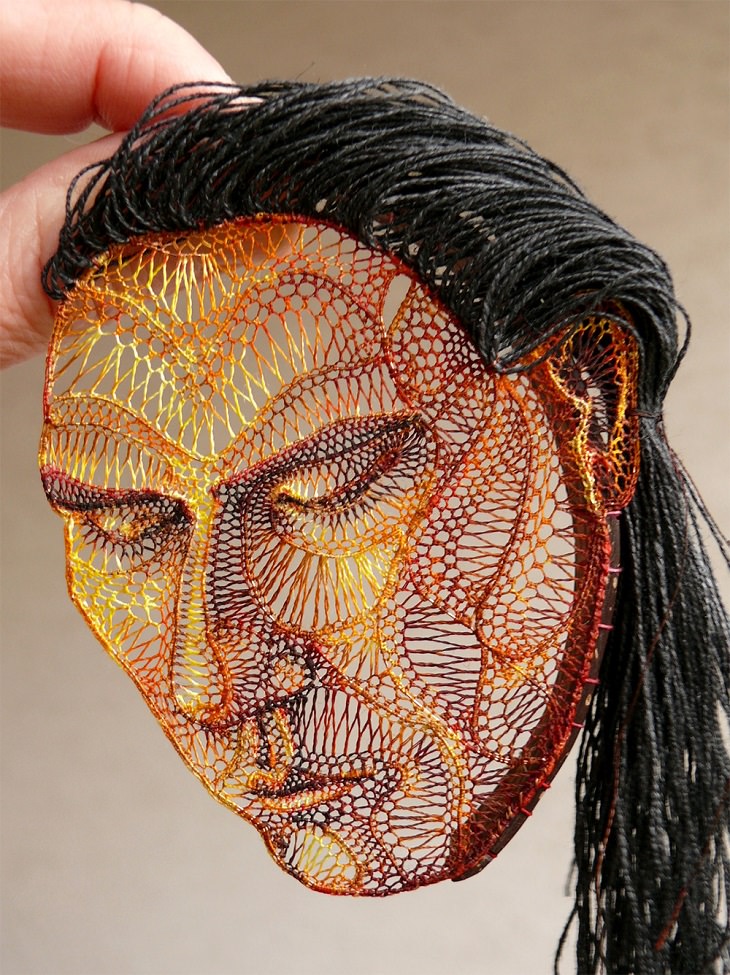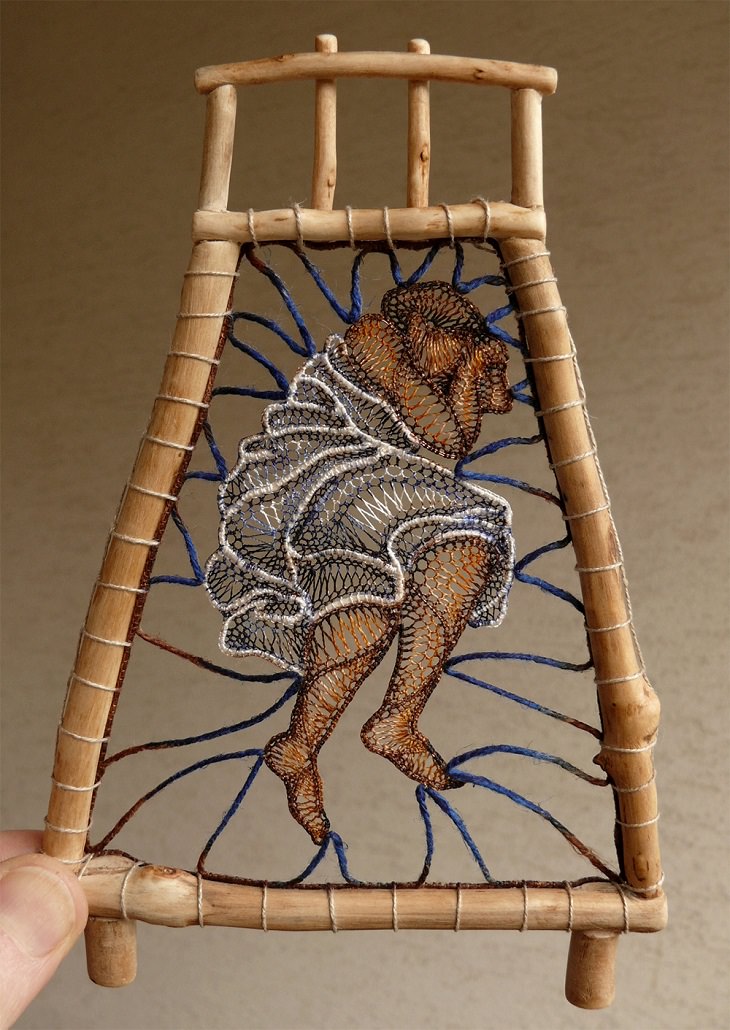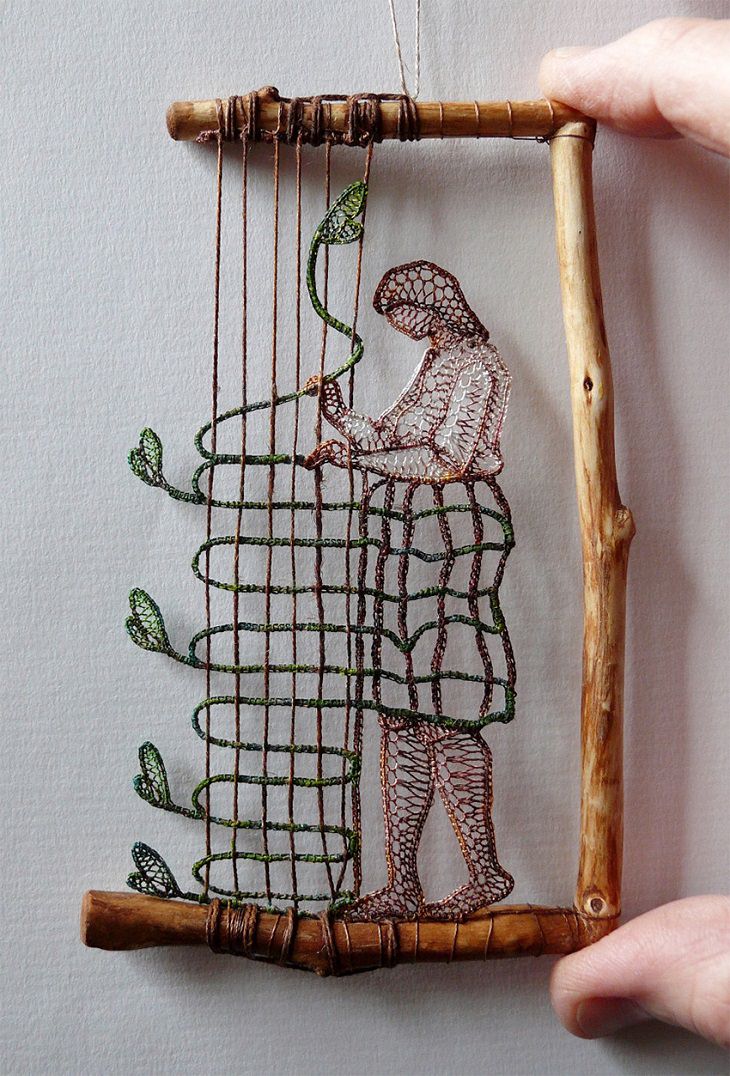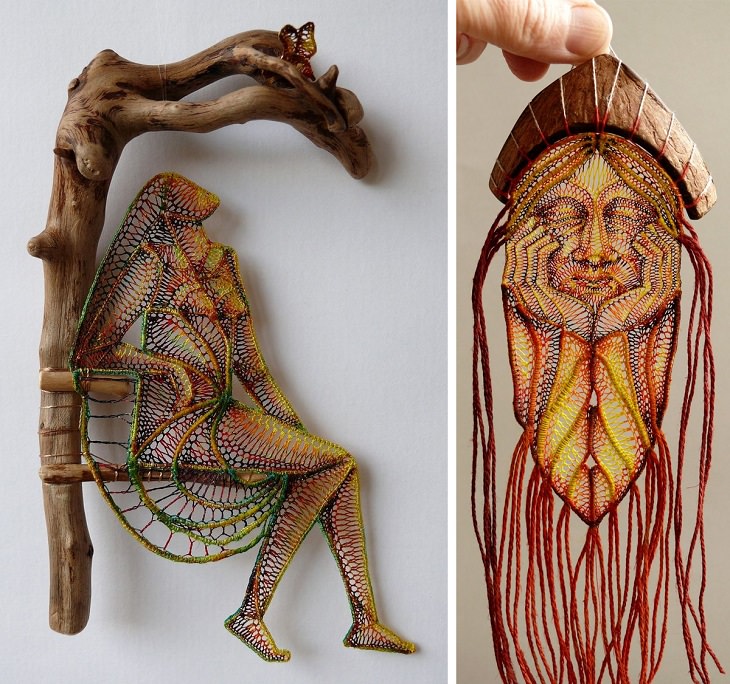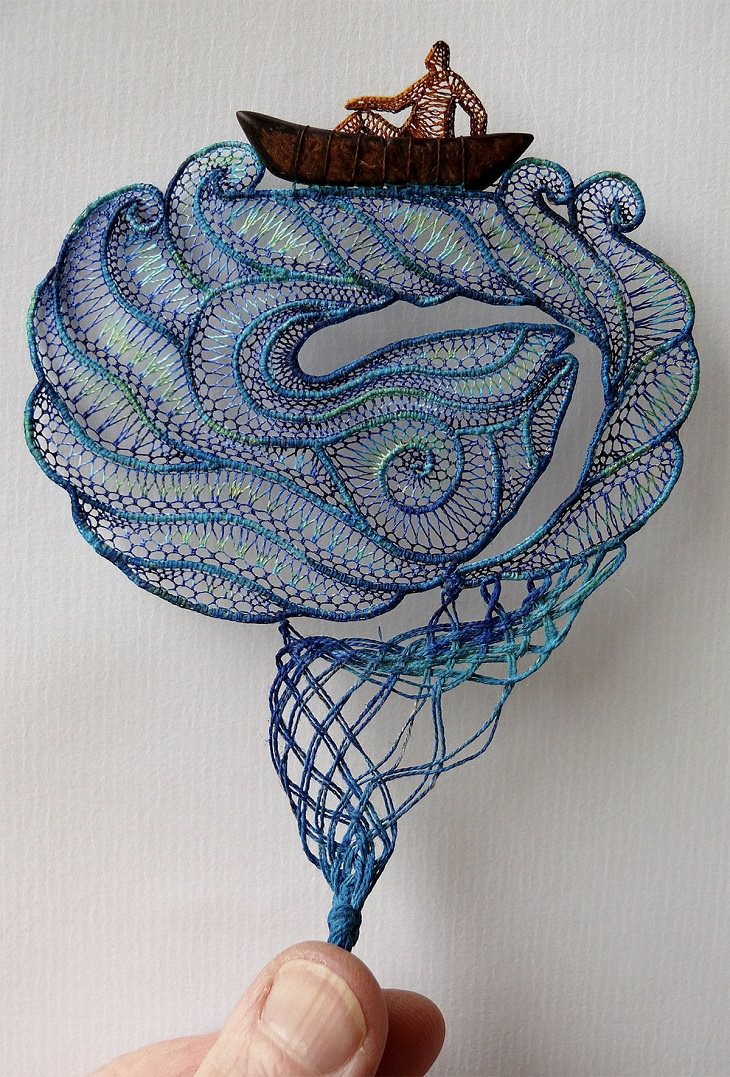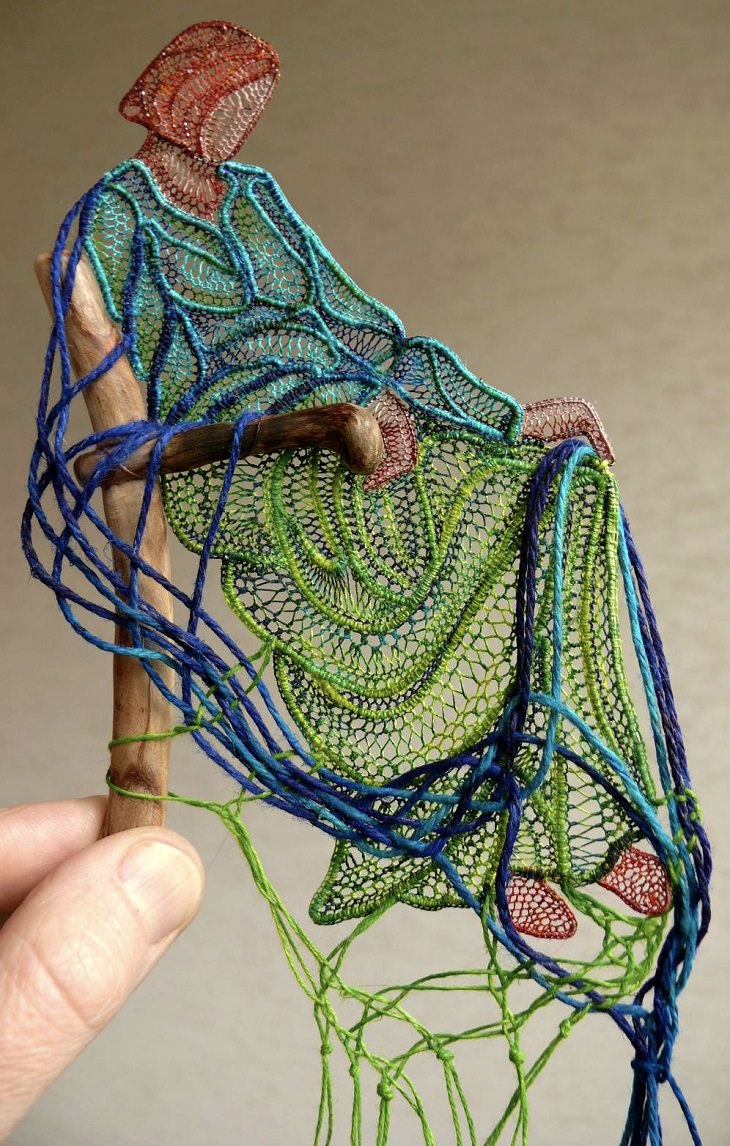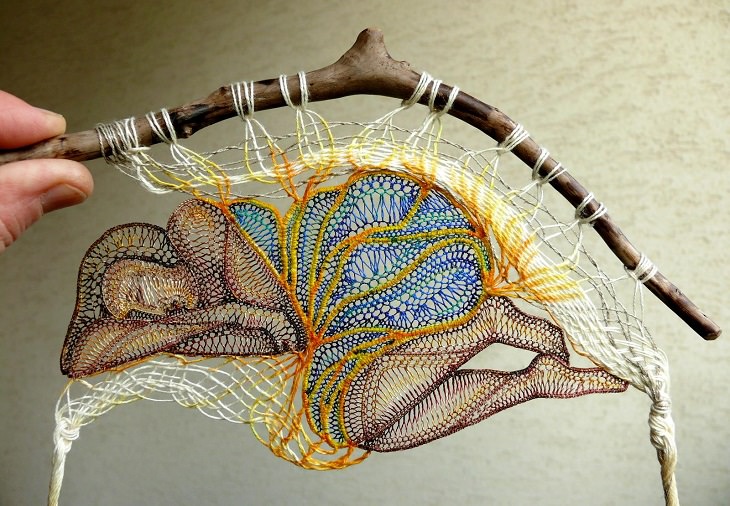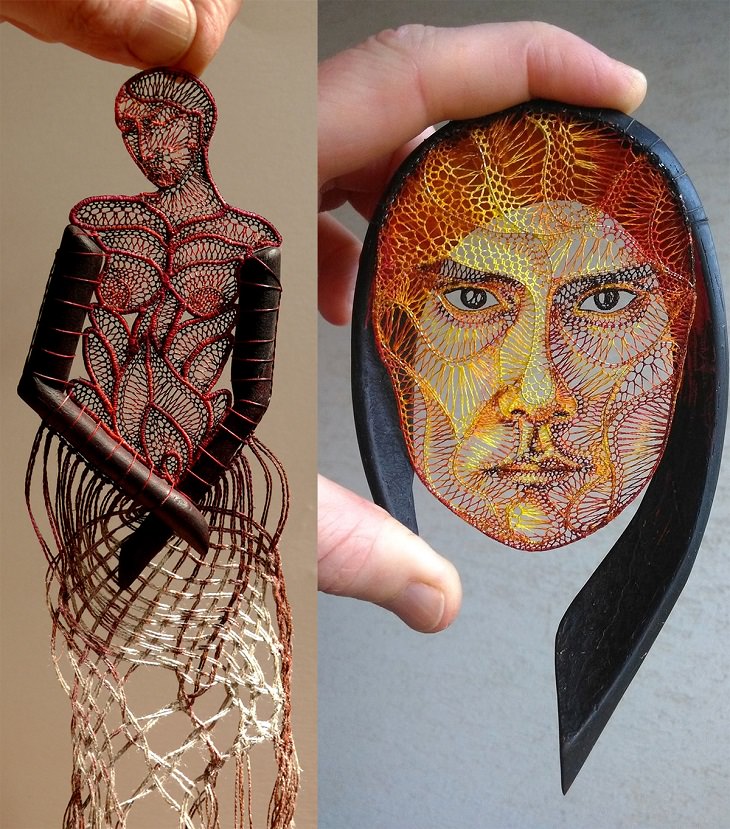 Source: thisiscolossal