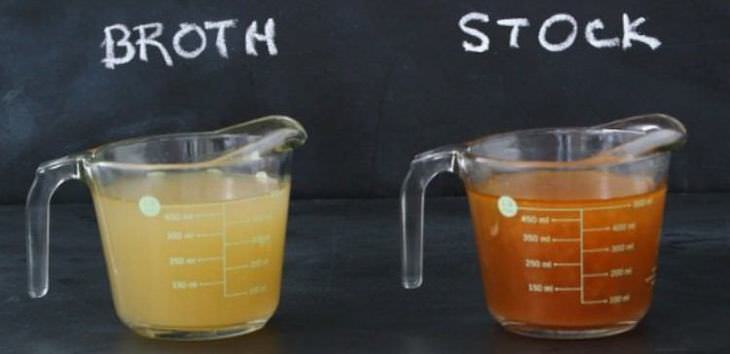 He starts by laying out the basics. For this recipe you will also need a good amount of uncooked chicken. The most cost-effective way to make the stock is to first ask your butcher for the chicken parts that are normally thrown out - such as the backbones and necks. The difference between a broth and a stock has to do with how much meat each contains. Broths are made with meat, whereas stocks are made with bones. Stocks generally require less seasoning, meaning that less salt and flavorings are added during the cooking process.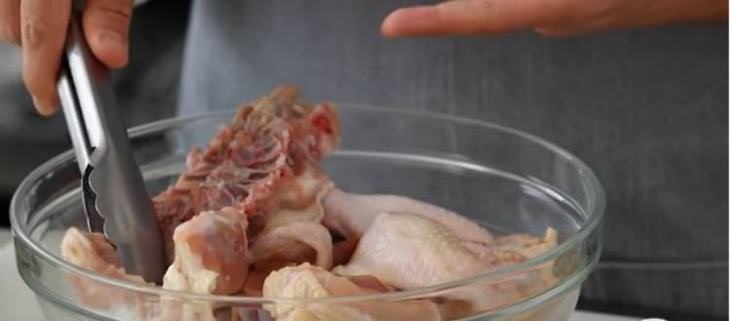 To get started on this stock you will need to add chicken bones to a pan then drizzle some olive oil over them. Next, put the bones in the oven heated at 400°F, allowing them to cook for about 40 to 45 minutes. Once fully cooked, take a tablespoon of tomato paste and spread it onto the meat using a pastry brush.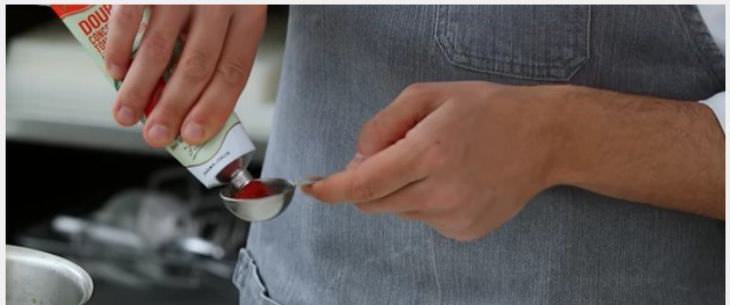 Once fully coated, take a couple of celery stalks, carrots and onions and place them in the pan. This will add some essential natural flavoring to the bone stock. Next, place the pan back into the 400-degree oven for a further 40 to 45 minutes, or until the chicken and vegetables have turned dark brown.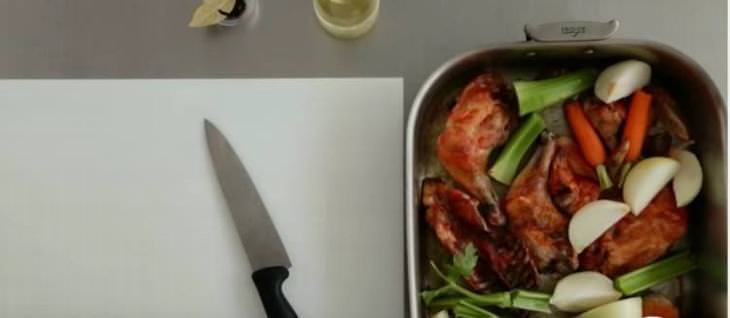 The bottom of the pan will be caramelized. Loosen it up with a cup of water or red wine then pour them into your pot. Once all of your pan's ingredients are transferred, top off the pot with three quarts water, some peppercorn and a fresh bay leaf. Bring the concoction to a boil, then simmer. Allow the stock to sit at this low heat for one-and-a-half to two-and-a-half hours.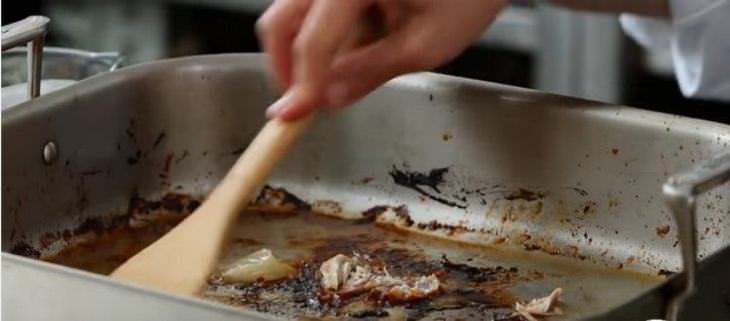 Skim off any impurities to ensure that the liquid boils down properly. When finished, remove large pieces of bone and vegetables with a slotted spoon. The rich color and flavor will undoubtedly add some sophistication to your favorite dish.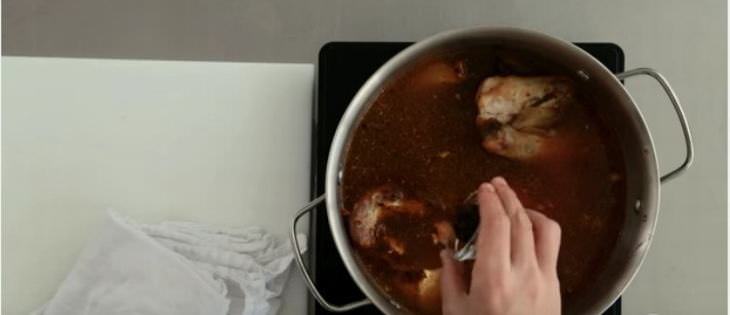 Watch the video below for more insight on how to make this chicken stock: