Sharing the island of Hispaniola with Haiti in the Greater Antilles, which is where Christopher Columbus made his first stop in the New World in 1492, the Dominican Republic is definitely a country you should aspire to visit. Beautiful, sandy beaches and clear waters teeming with marine life await you. Here are the top 10 places to visit in the Dominican Republic: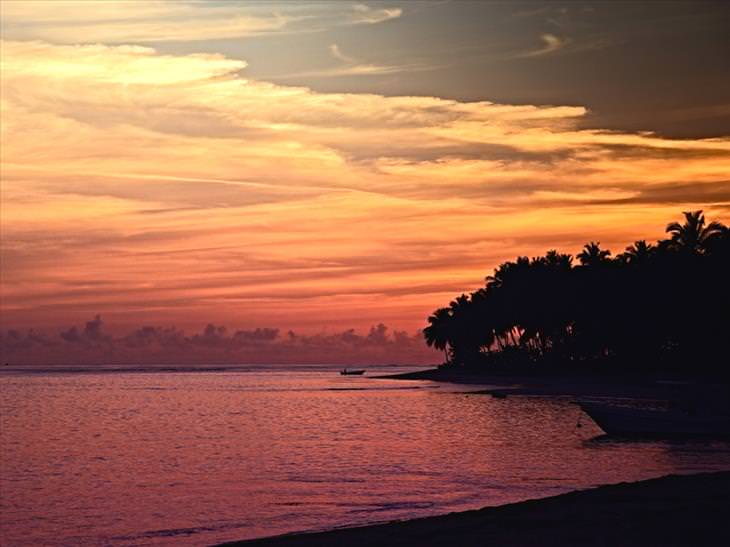 Located on the Dominican Republic's northern coast, Las Terrenas was once a small fishing village. In 1946, the country's president ordered residents of Santo Domingo to settle here as farmers and fishermen. In the present day, it's a town of almost 40,000 people that's highly popular with tourists due to its stunning beaches. It's also a great place to go dolphin and whale-watching.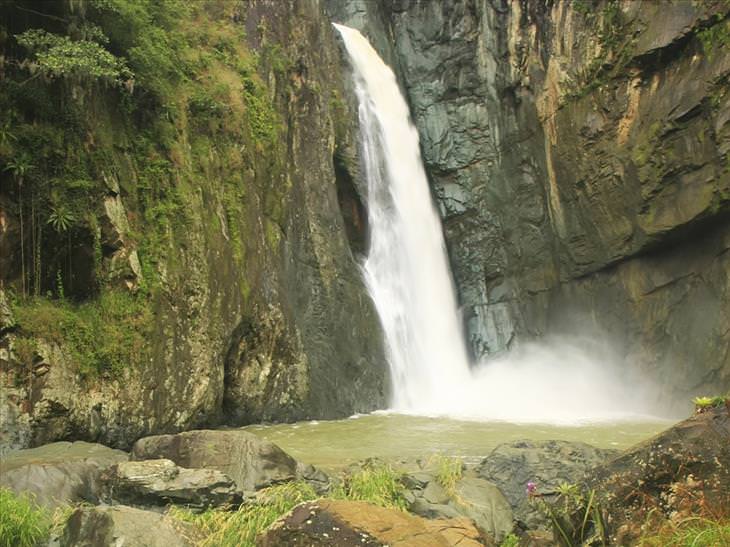 Nicknamed "the city of everlasting spring" due to its tropical climate, Jarabacoa is known for its beautiful mountains and scenic beauty. If you're an adventurous type, try crossing the Jimenoa River on a wood or rope footbridge. If sightseeing is more your thing, be sure to visit the Cistercian monastery of Santa Maria del Evangelio. Should you visit in February, take in one of the country's most famous annual carnivals.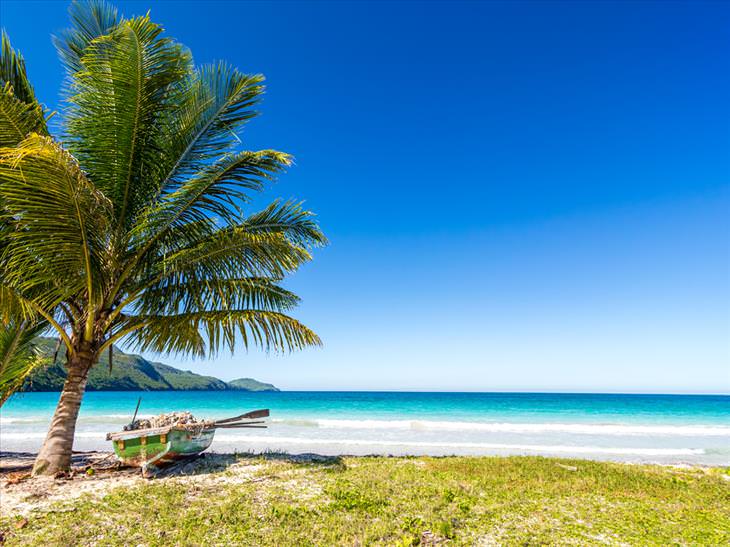 Christopher Columbus is believed to have landed in the New World in one of two places, and Playa Rincon is one of them. This stunning, two-mile stretch of beach is considered to be one of the most beautiful in the entire Caribbean. What's more is that it's just a 20 minute boat ride from the nearby town of Las Galeras.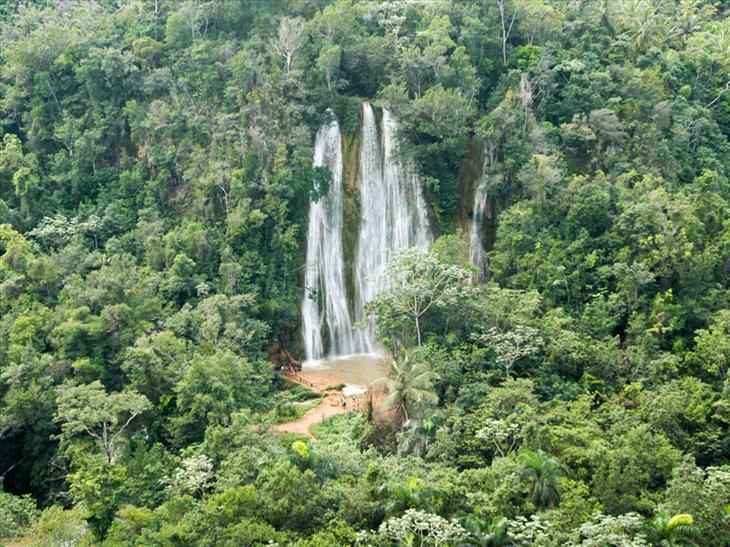 El Salto del Limon, or "the Jump of the Lemon" in English, is a 170-foot-high waterfall near the Dominican Republic's Atlantic Coast. You need be prepared to rough it a little to get there though, because you have to cross several rivers on horseback to get there. Once you're there, you can dive straight into the spectacular swimming hole just below the waterfall itself.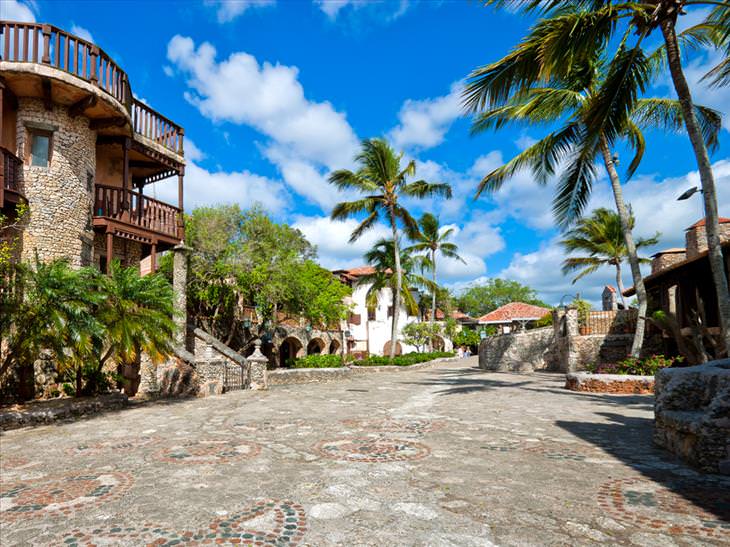 Representing the largest metropolitan area in the entire Caribbean, home to almost 3 million people, Santo Domingo is also the site of the first cathedral, castle, monastery and fortress built in all of the Americas. They are located in the Colonial Zone, which is a UNESCO World Heritage Site. The city is also the oldest European settlement in the Americas, and was the seat of the Spanish Empire during the Colonial era.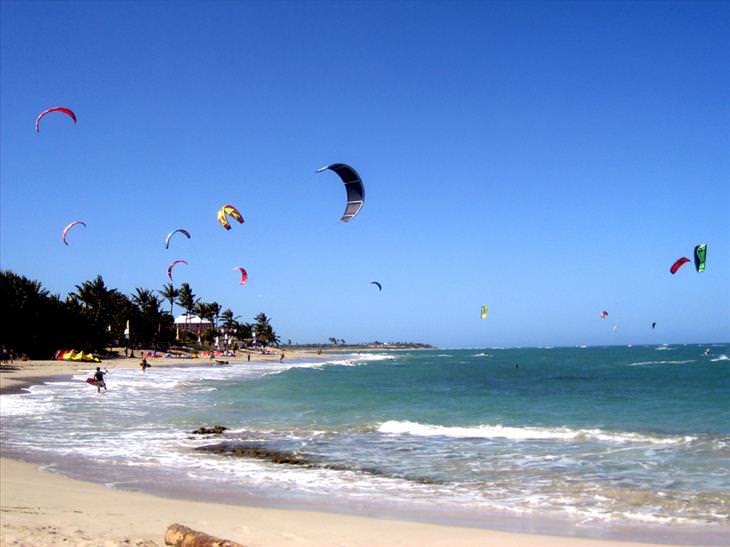 If you love adventure sports, then you'll love Cabarete. This once-quiet fishing village is a kite-surfer's dream, as well as being one of the most popular surfing spots in the Caribbean. Top hotels and eateries are abound in the village, and you can't miss any of them either, because there is only one main street! Lie on one of Cabarete's beautiful beaches, go snorkeling or scuba diving, or even hire a kayak for a few hours.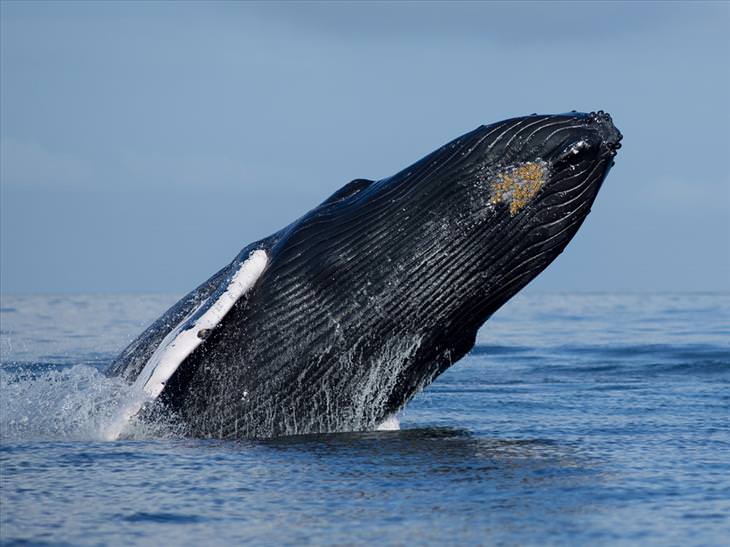 In addition to being the last stop on Christopher Columbus' return journey from the New World in 1492, Samana is also one of the world's premier whale-watching spots. In the first quarter of each year, thousands of humpback whales head to Samana's bay to give birth. As you can imagine, this means that the place gets very busy with tourists eager to catch a glimpse of these gentle giants.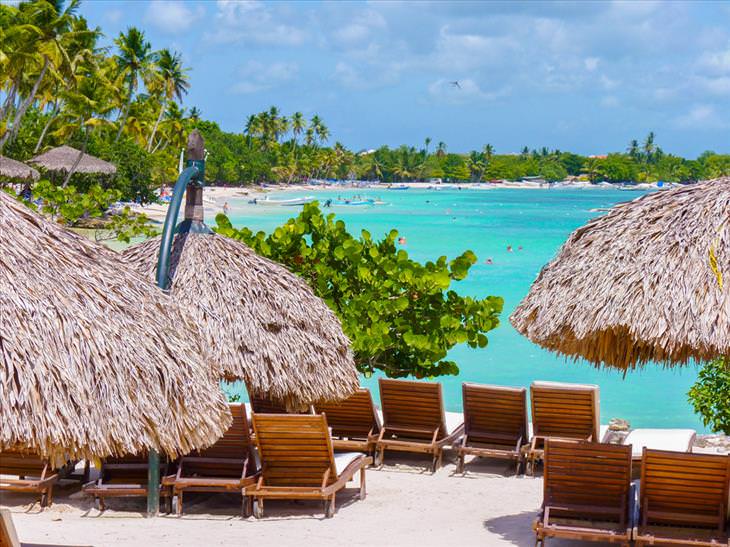 In a country that's recognized the world over for its amazing beach destinations, Bayahibe stands out. Bayahibe Beach is located just a mile out of town, but if you take a boat to Saona, the beaches get even better. The town is home to more than 20 pristine scuba diving sites, but if you don't know how to scuba dive, you can enjoy a spot of paddle-boarding or snorkeling.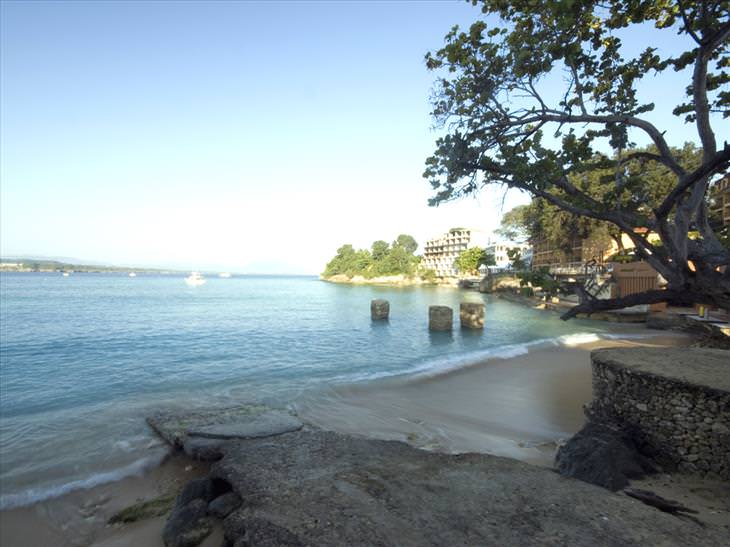 Back in 1938, the president of the Dominican Republic offered safe haven to no less than 100,000 Jewish refugees. Some 800 of these refugees settled in Sosua and started a dairy and cheese factory that's still operational today. As is to be expected, beautiful seas, pristine beaches and abundant marine life also abound here. When the sun sets, Sosua has a reputation for turning into a serious party town.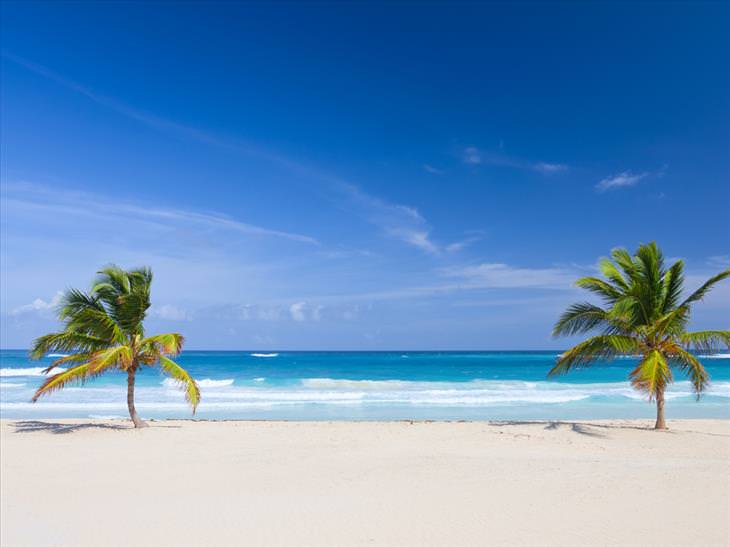 The most popular beach destination in the Dominican Republic is undoubtedly Punta Cana. Not only does it have beaches facing both the Atlantic and Caribbean Seas, it also has more than 60 miles of coastline with mostly shallow waters. This beautiful place offers you the opportunity to swim with dolphins or sharks, go speedboat racing, deep sea fishing, sailing, whale watching or sip lining – take your pick, or try them all!