This is Lake Nakuru, located in the middle of Kenya, is the location for one of the most extravagant (and pink) phenomenon in the world. The lake contains a huge amount of algae and crab, and those attract enormous crowds of Flamingos - so many that you can't even tell whether there's land or water under them. It's all... pink!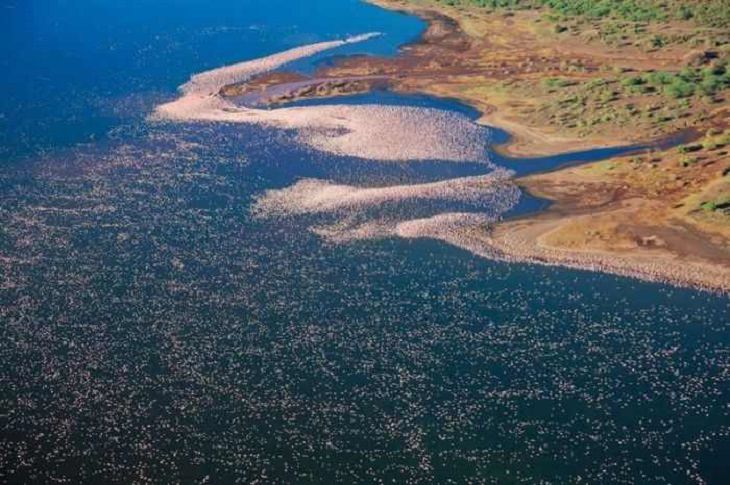 The lake is shallow and the number of visiting flamingos depends on the amount of food and water it currently contains.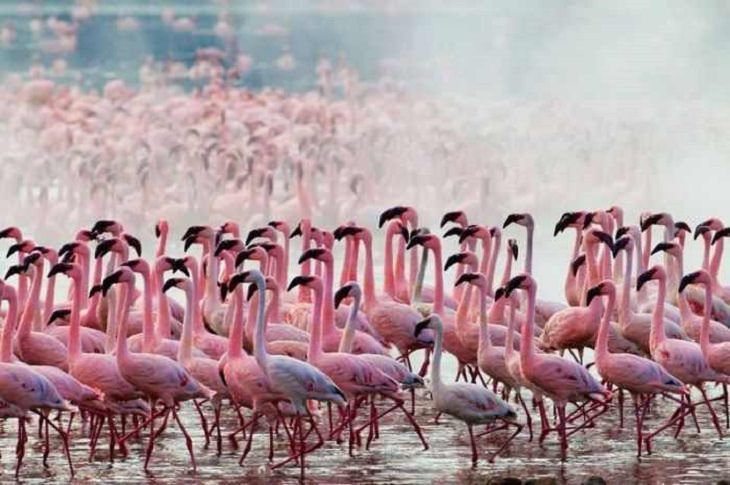 Not only flamingos visit this lake, but also other birds, baboons, warthogs and other big mammals. However, for visitors, the massive amount of pink flamingos remains to be the main attraction.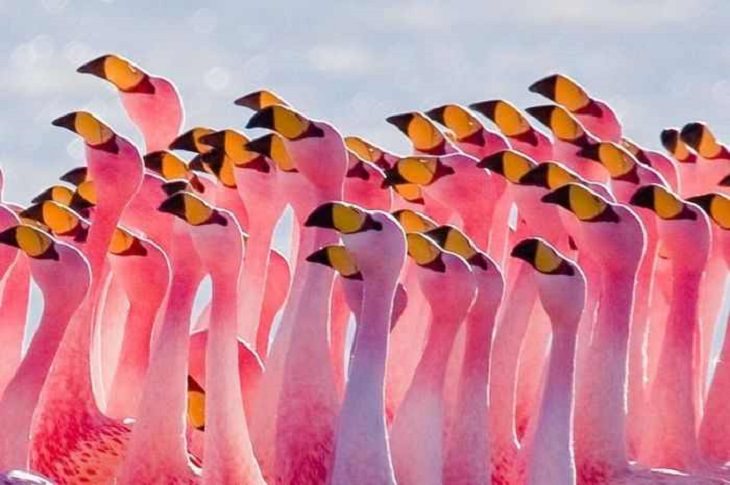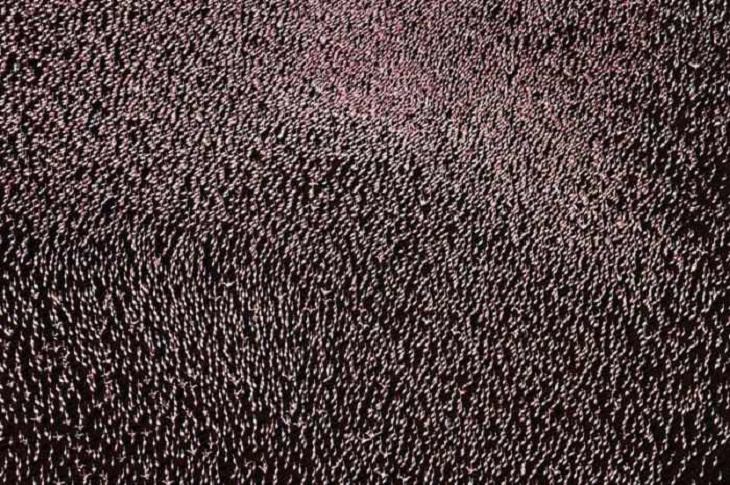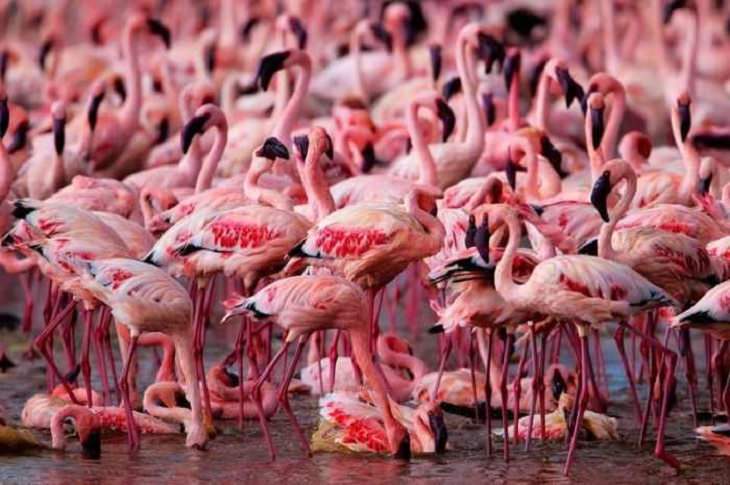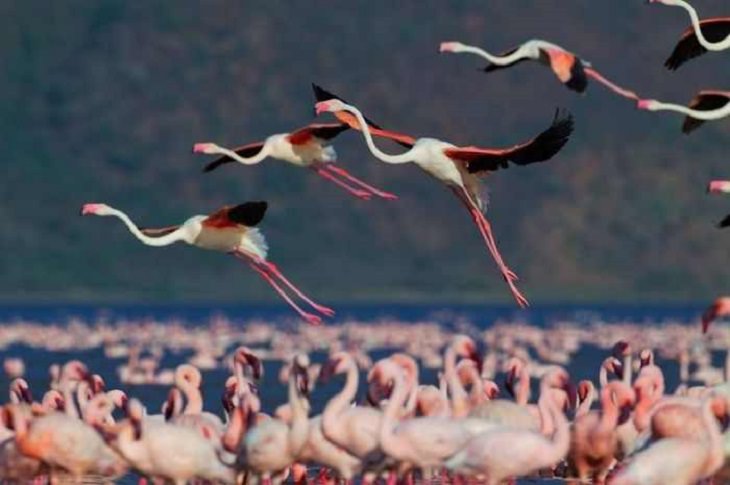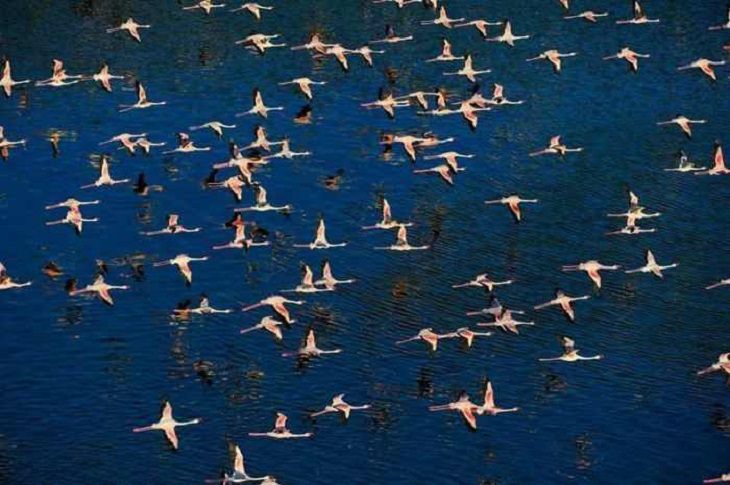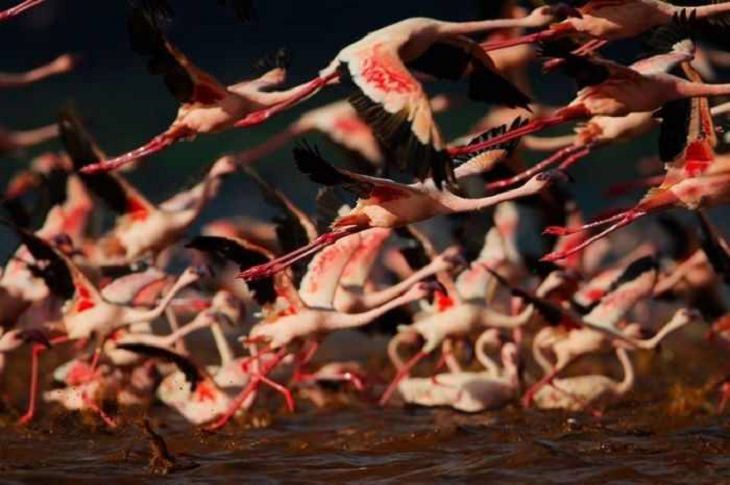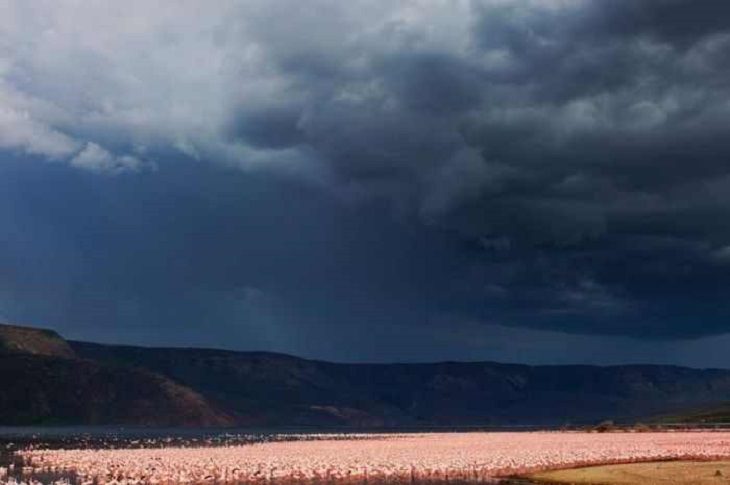 Watch a video of the beautiful Nakuru Lake and its flamingos: