Imagine a vehicle that can do almost 90 mph with just the kinetic energy generated by a human being as propulsion. A Canadian engineering company called Aerovelo has turned this into a reality with its Eta, a bullet-shaped bicycle that completely encloses its rider.
The new world record was set by Aerovelo co-founder, Todd Reichert, during his participation in the World Human-Powered Speed Challenge, which is held annually in Battle Mountain, Nevada. This is the second year in a row that he set the top speed at the competition, however he managed to break his own world record by more than 3 mph this year.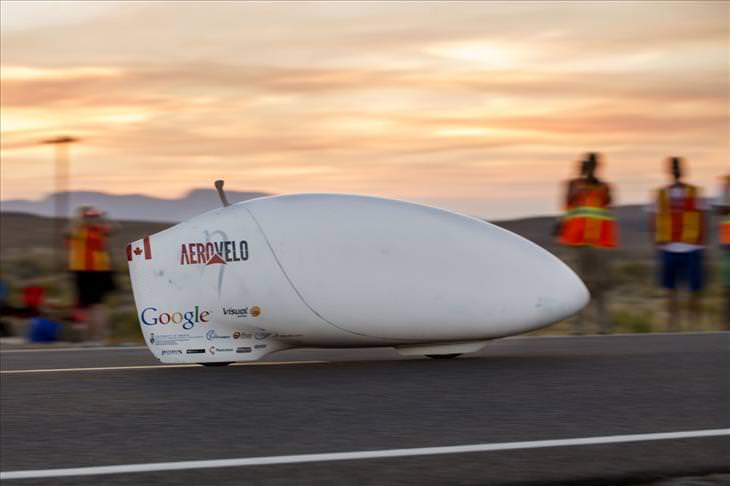 The Eta weights about 55 pounds and is made out of carbon fiber. Aerovelo claims that its streamlined bodywork is 100 times more aerodynamically efficient than the most streamlined cars on the market.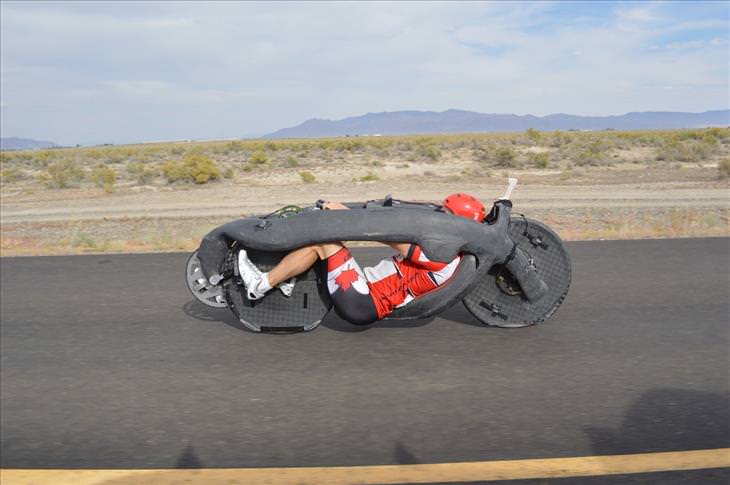 Watch this video to see the Eta in action on its world record-breaking run:

Content and Image Source: Popular Science