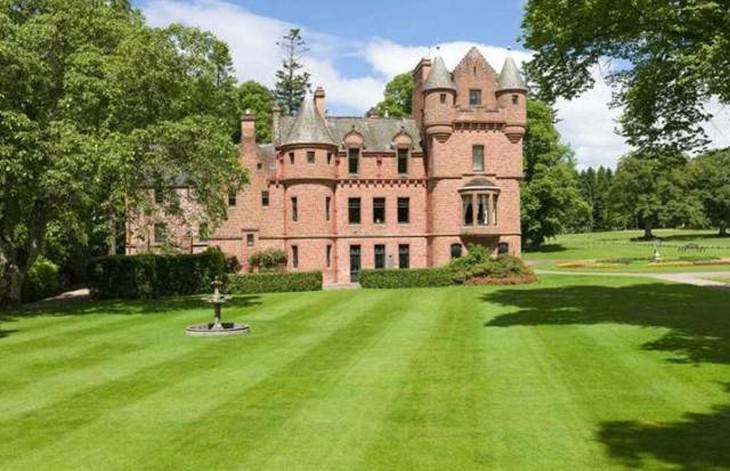 This castle was built way back in the 16th century in Perth, Scotland, and is set amidst 39 acres of lush countryside.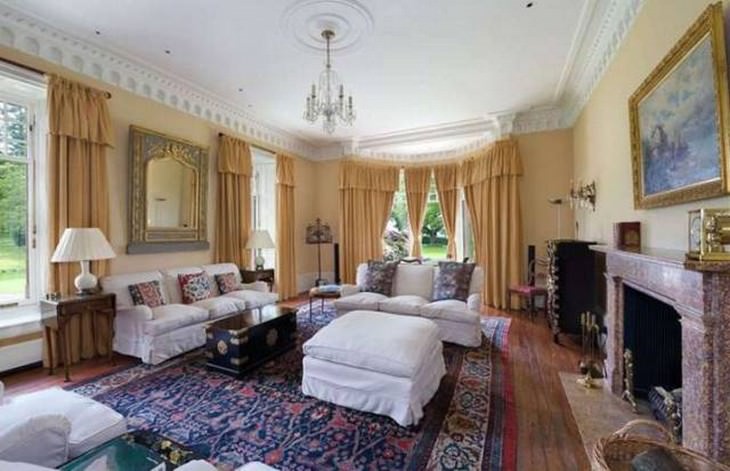 This castle would make a massive home. It boats 8 bedrooms, 3 reception rooms and 9 bathrooms. Imagine the chores!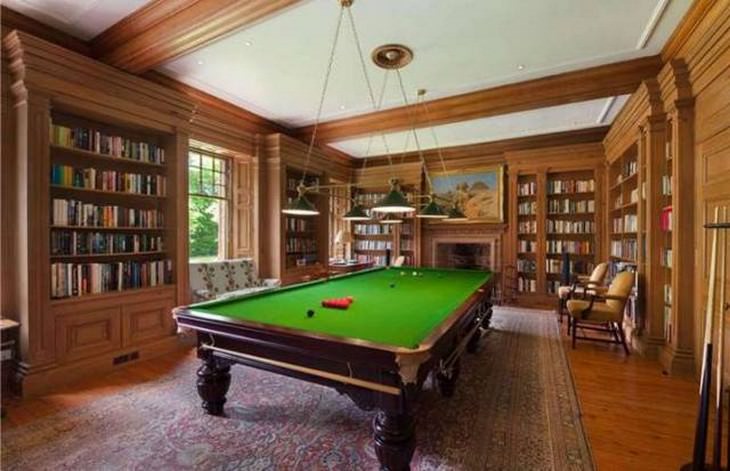 The library and games room rank among the most prestigious in all of Scotland. The antique billiards table comes from the Crucible Theatre, Sheffield, where the World Snooker Championships are held annually.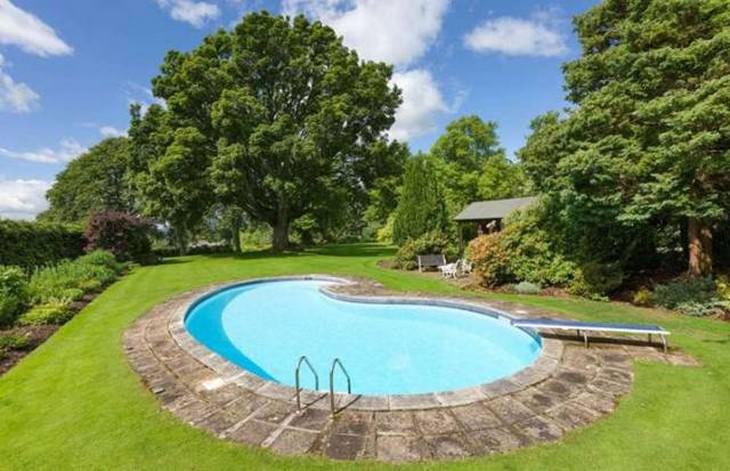 $6 million will not only get you the castle, but also the four guest cottages situated on the grounds, along with a private golf course, tennis courts and a swimming pool. Simply amazing!
2. Castello di Carimate (Italy), $16.6 million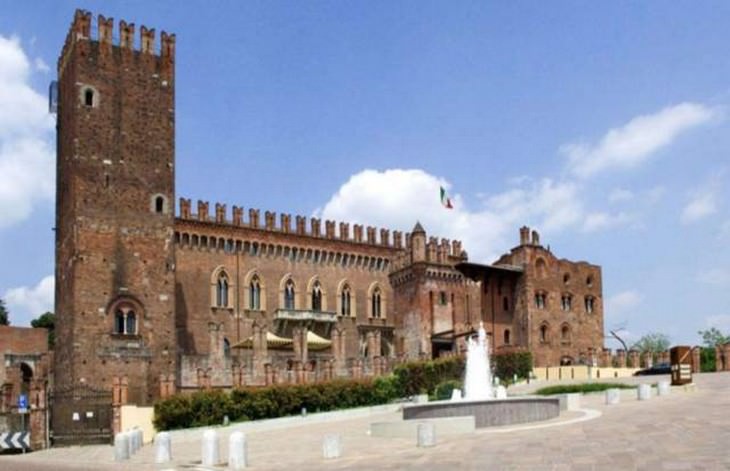 Though it's currently in use as a luxury spa, this castello, which was built in 1149 with major reworking done in 1345, is up for sale - if anyone meets the steep asking price.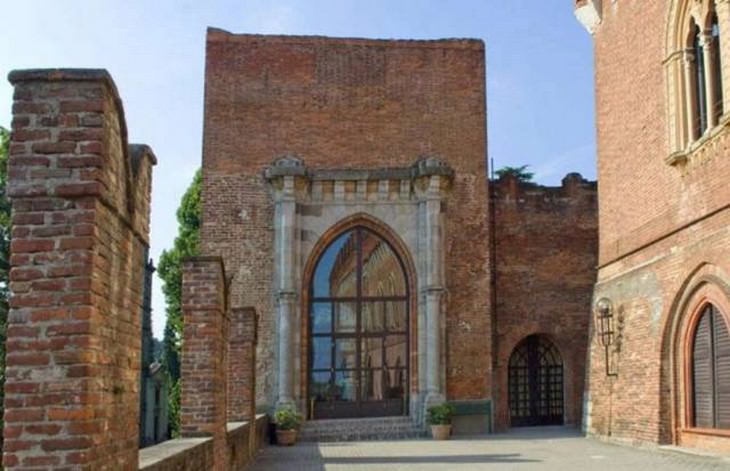 The castle is set over an amazing 130,000 square feet. It has 70 rooms, including a spa, banquet hall, restaurant and an authentic portcullis.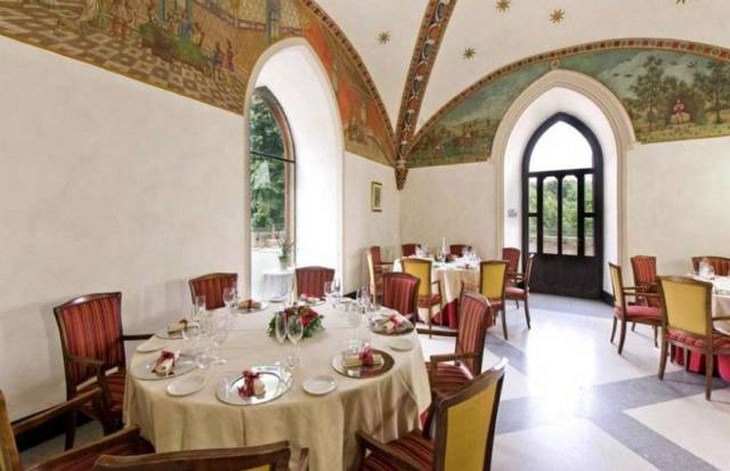 The interiors have been completely restored and are decorated with gorgeous frescoes and neo-gothic ribbing.
Included in the deal is an indoor pool and gym, a golf course and private helipad.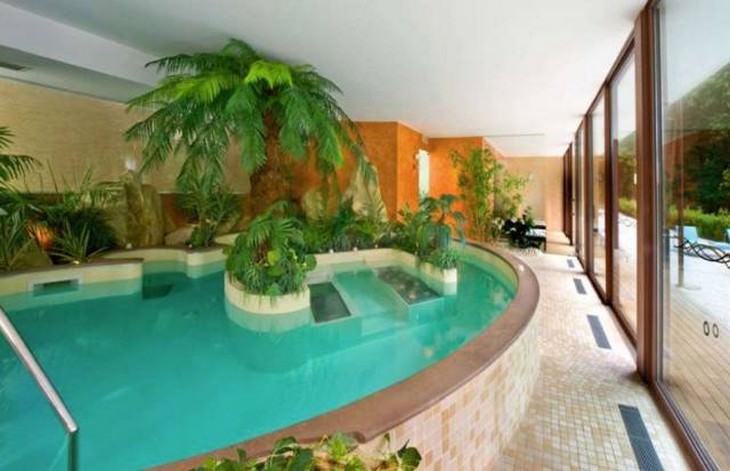 3. Le Château de Pouzilhac, France: $5.5 million​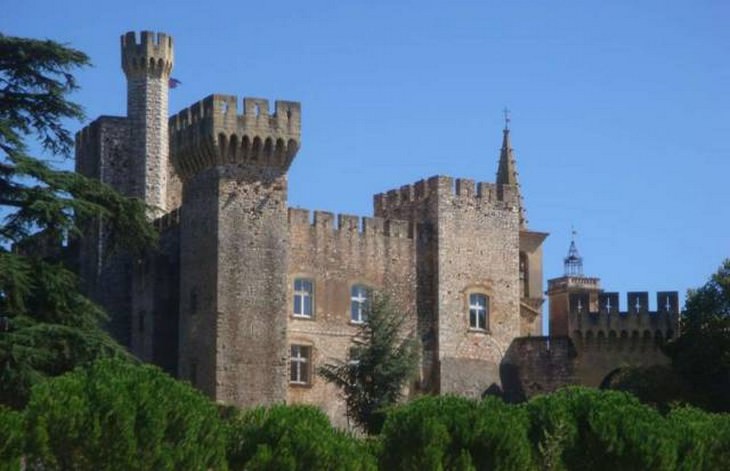 This Provençal château in the south of France close to Avignon is the oldest castle on this stunning list. A 12th century knight took time away from crusading to build it, and it was later in the possession of the French Royal Family.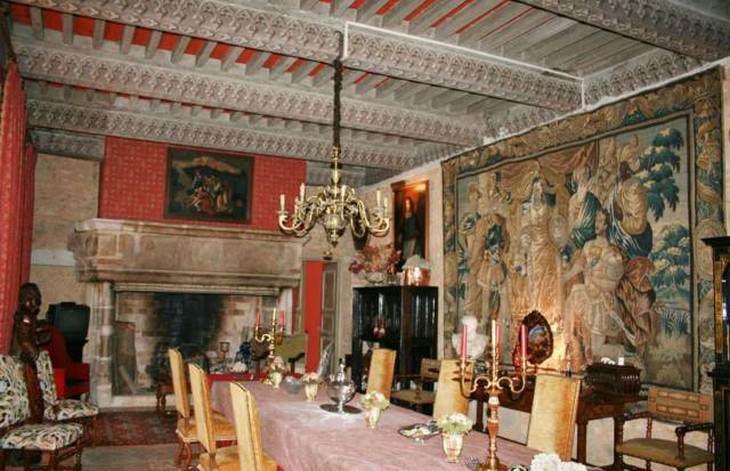 Its original uses can still be seen in the ramparts, turrets and hidden dungeon which the castle still maintains. The 19 main rooms, though, have been restored to their former glory, and are decorated with antique furniture.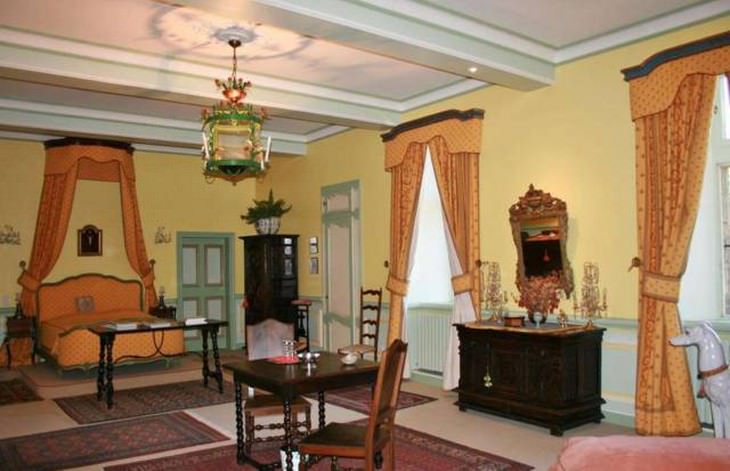 Many of the glorious original features of this chateau are like something you'd expect to see in a museum. The lucky purchaser of this castle will enjoy baroque chandeliers, renaissance fireplaces, medieval ceilings and Louis XIV era frescoes.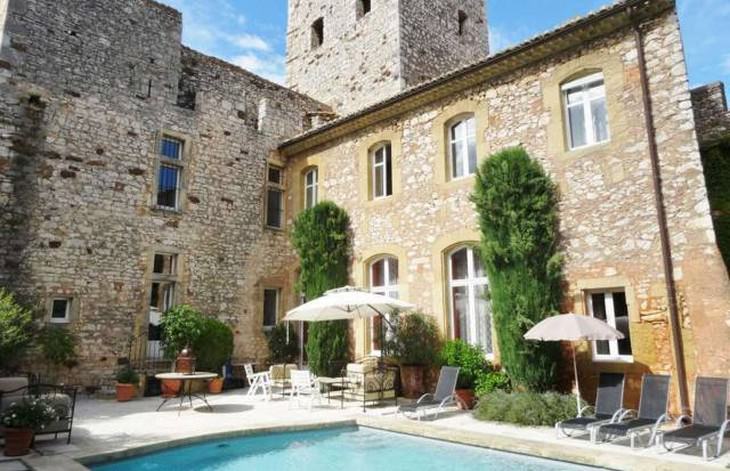 The giant courtyard that is also included in the property has its own terraces, hanging gardens, pool, guest houses, stables and a chapel.
4. Glin Castle (Ireland), $7.2 million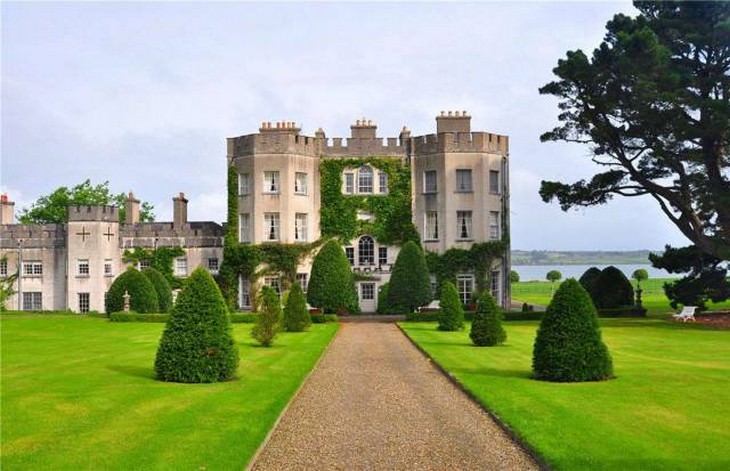 Situated near the city of Limerick, this castle has been in the family of the FitzGerald clan for 700 years. But now there are no male heirs left, so it's up for grabs to the highest bidder.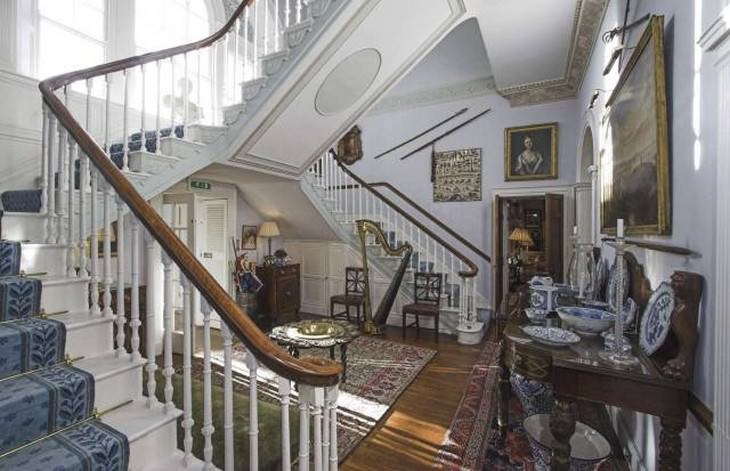 There are 21 bedrooms in this plush castle. At one point it has been rented by modern luminaries such as Mick Jagger and Marianne Faithfull.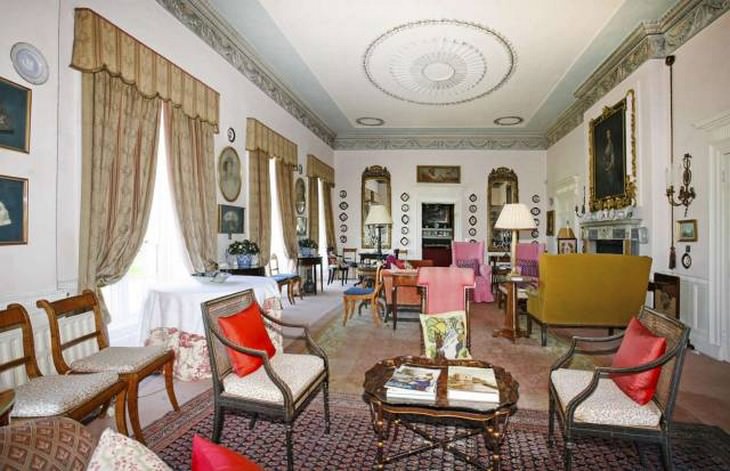 The interiors at Glin Castle are particularly noteworthy, containing venerable antiques and paintings.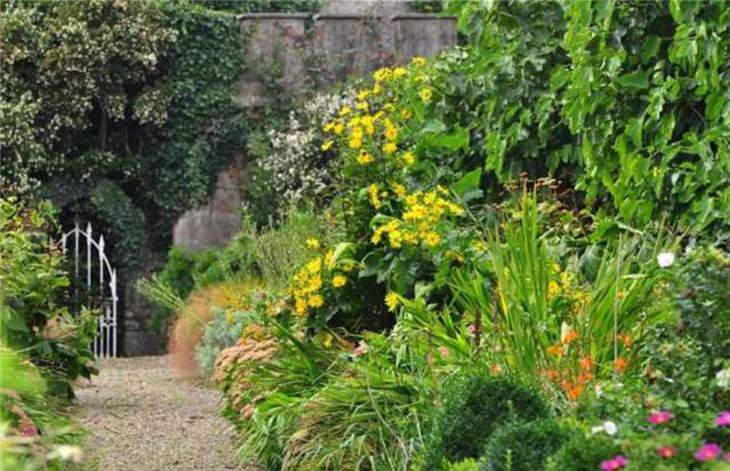 The castle has 23 acres of woodland and garden to its name. Within these grounds are included three 'gingerbread lodges' and a fully functioning dairy farm.
5. Sauerburg Castle (Germany), $6.4 million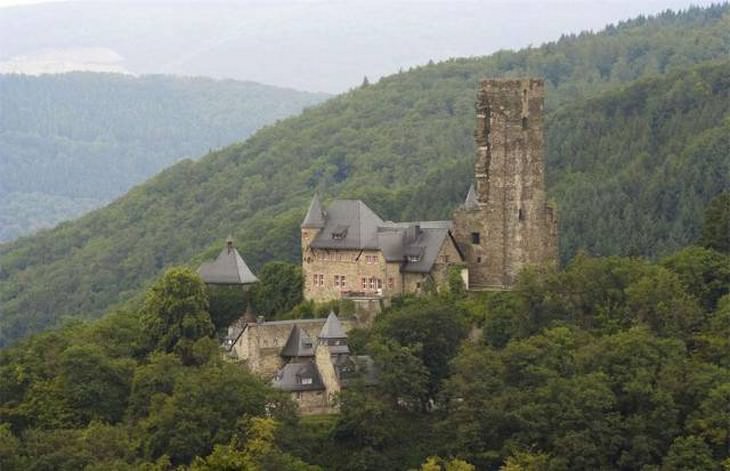 Sauerberg has just been renovated, and, as part of the Rhine Valley, stands in the midst of a UNESCO World Heritage Site. Amazingly you could own this wonderful castle.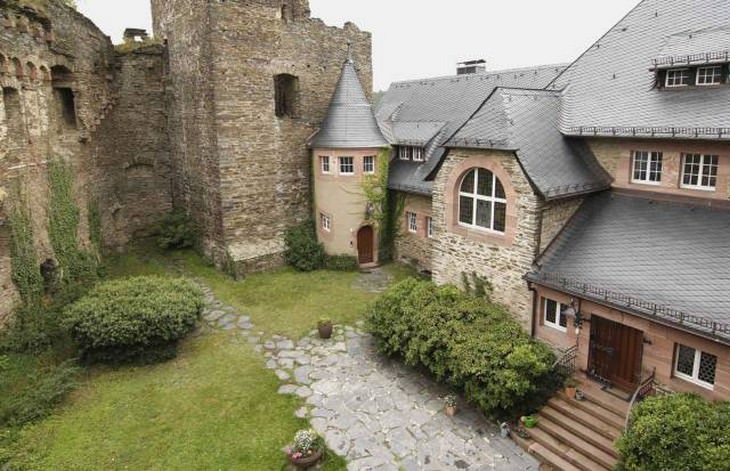 You'll think you're living a real-life fairytale if you come here, what with all the pointed towers, tumbledown walls and overgrown courtyard. If you see Sleeping Beauty in your bed, don't be surprised.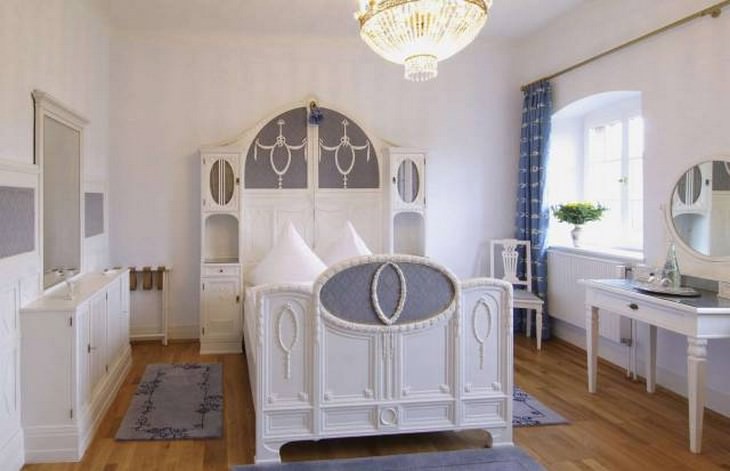 Built in the 14th century, this castle has been in use as a luxury hotel, showcasing 23 rooms, one of which is a wedding suited complete with chandelier and a bed carved by hand.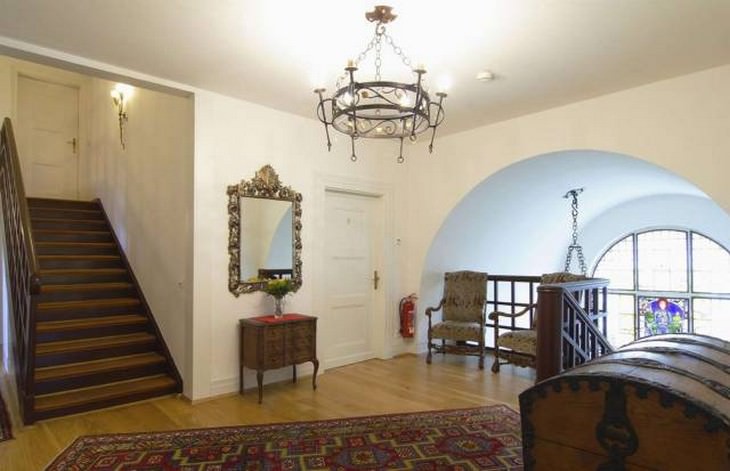 There's a grand great hall and a lovely little chapel, a registry office and a medieval skittle alley all included in this ancient castle, or schloss.
6. Highlands Castle (New York), $12.8 million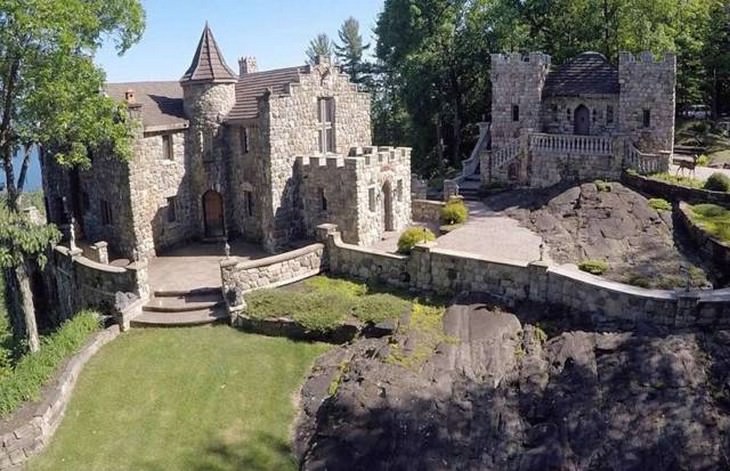 You'd be surprised to discover there are some sensational medieval-style castles in 'New World' USA too. This Highlands Castle may only be 30 years old, but you'd hardly know.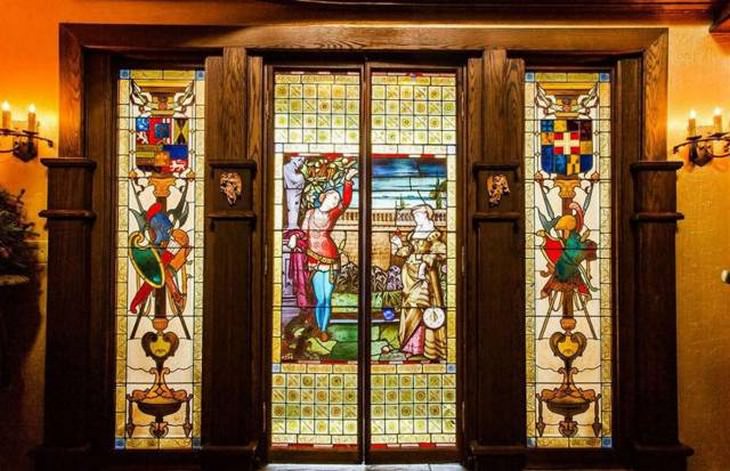 Built by John Lavender, this castle is a bit of a homage to Disney, what with the turrets, knights and lion statues, stained glass windows. Lavender actually built it as a gift for his beloved son.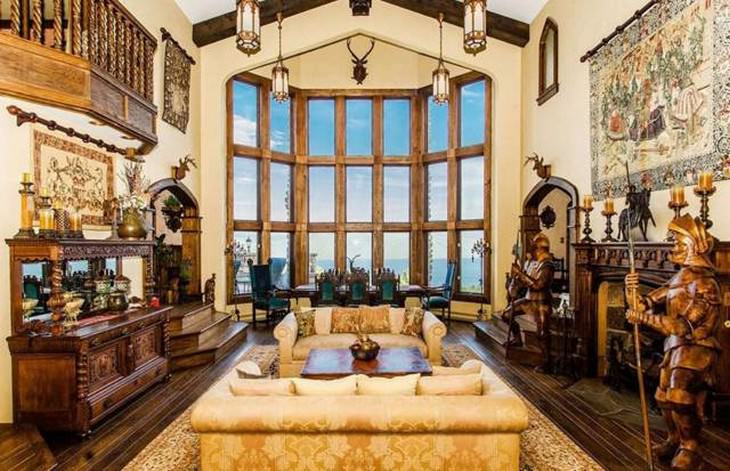 To give it that authentic old world look, the castle has a great hall, library, many living rooms and 10 bedrooms.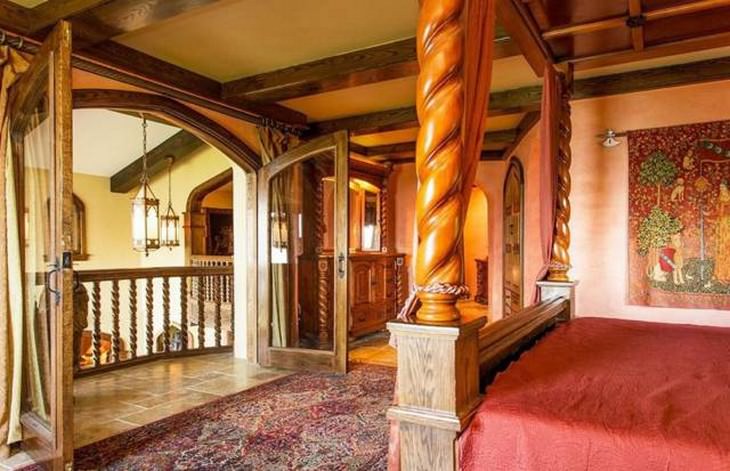 The castle even has a hidden room that can be accessed by finding a passageway via one of the bookshelves. There are also two cottages in the grounds included in the price tag.
7. Caverswall Castle (England), $3.9 million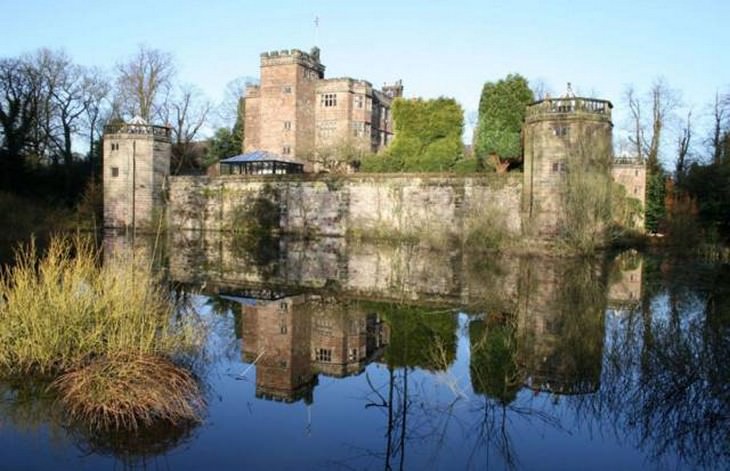 There are not many castles left that actually have a water-filled moat surrounding their walls, but this is one. It was built in 1275 and transformed into a mansion in 1625.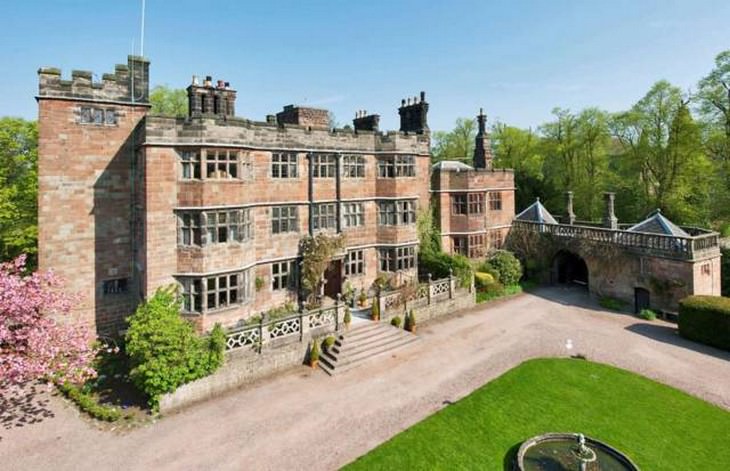 In 2006, this Grade 1 listed castle was renovated at a cost of $1.3 million.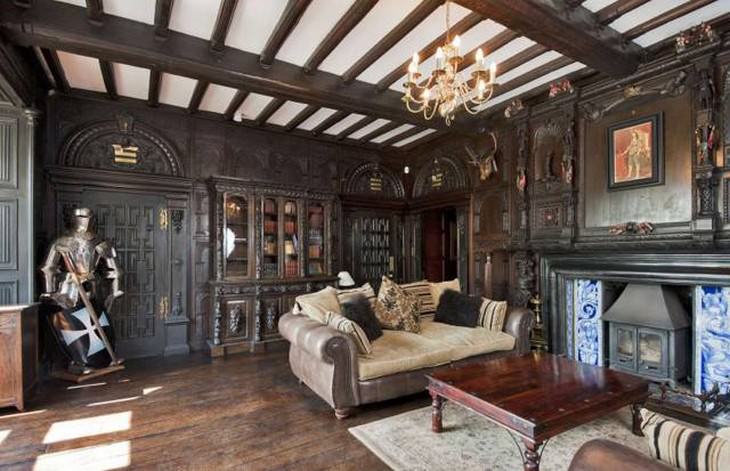 The castle contains a giant kitchen, a billiards room, library, an old dungeon and several drawing rooms. There are four poster beds in each of the 14 bedrooms.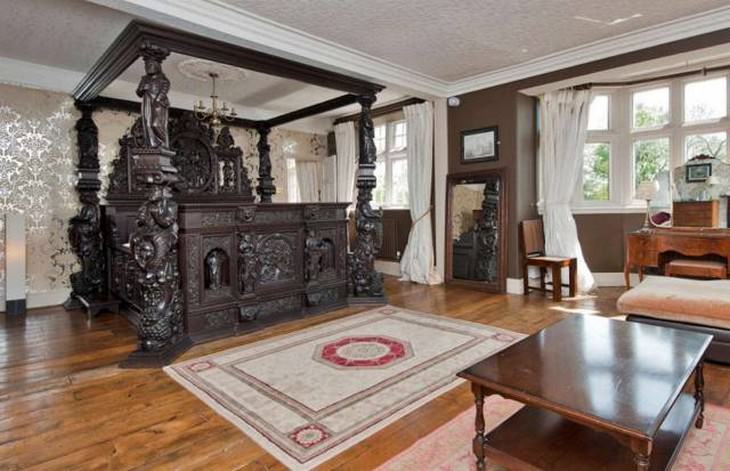 There are 20 acres of lakes and gardens surrounding Caverswall, with an orangery and gatehouse included.
8. Château de Montbrun (France), $22 million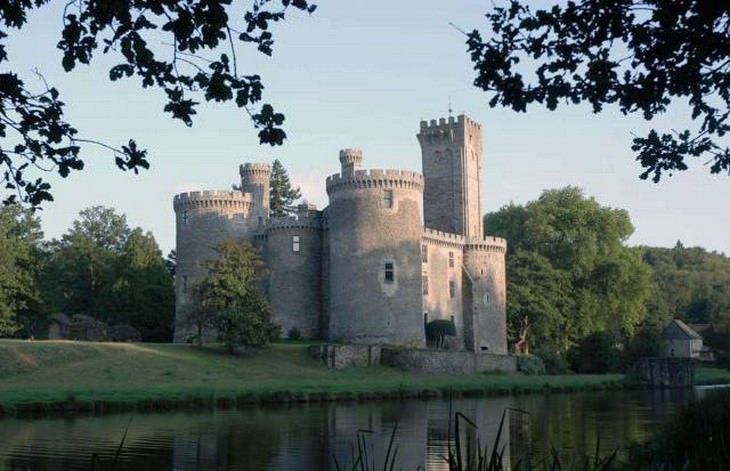 Montbrun was constructed way back in the 12th century and was gloriously restored 700 years later.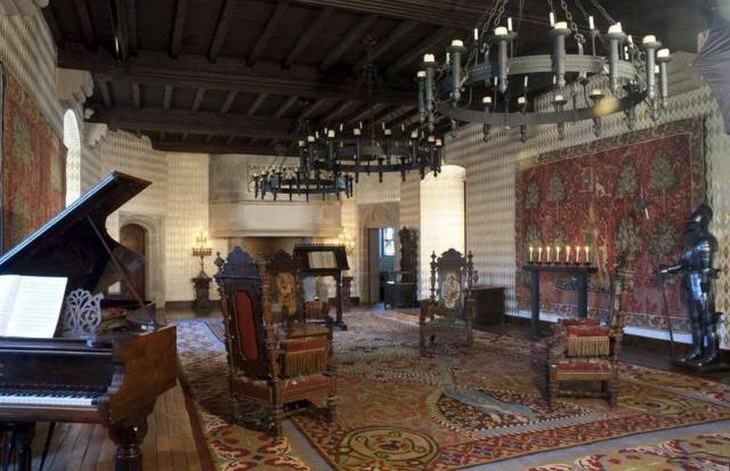 There are 16 bedrooms, a banqueting hall and tavern with a full-liquor license. It also has the classic moat surrounding it.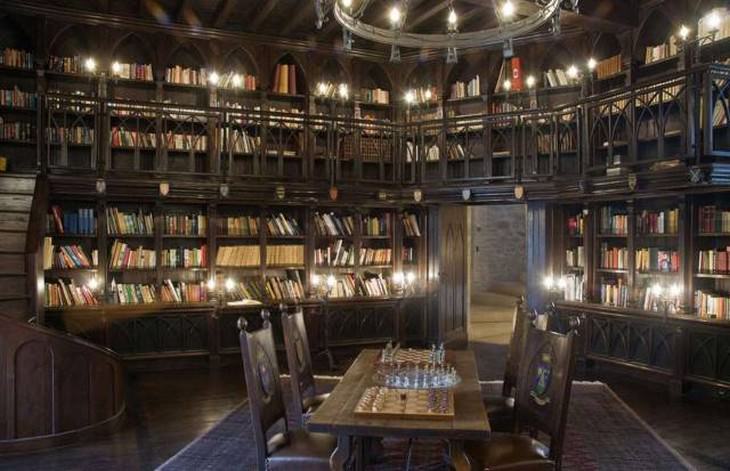 It also includes the latest in underfloor heating technology, and some fantastic hot tubs.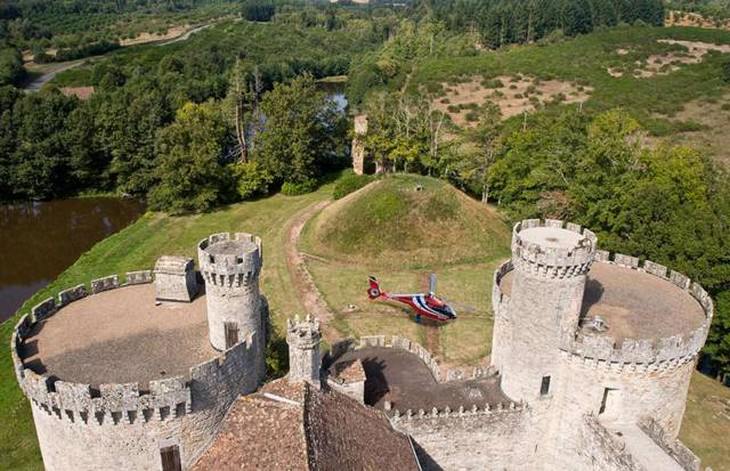 There are several working water wells, lakes, barns and houses on the 165-hectare estate that belong to the castle. So that's what $22 million can buy.
9. Castel Valer (Italy), $34 million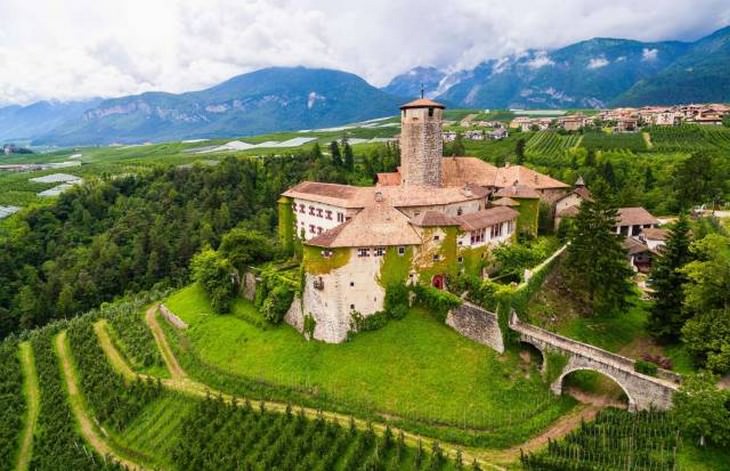 This Alpine retreat is the most expensive on the entire list. It has been in possession of one noble family, the Spaurs, since 1368.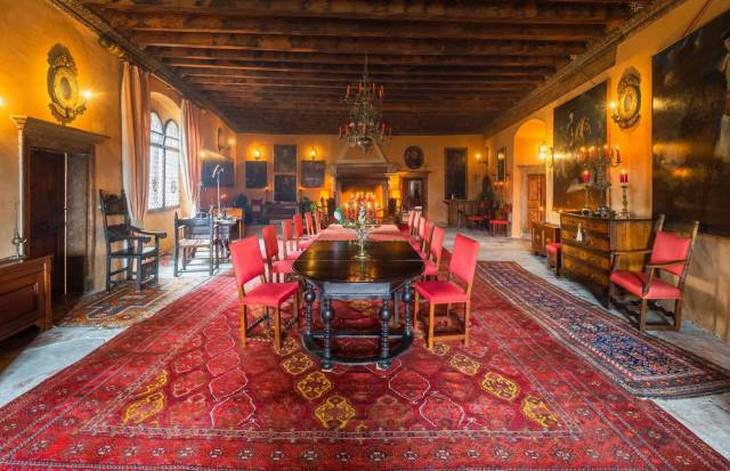 There are an astonishing 80 rooms in this castle. Can you really imagine living here?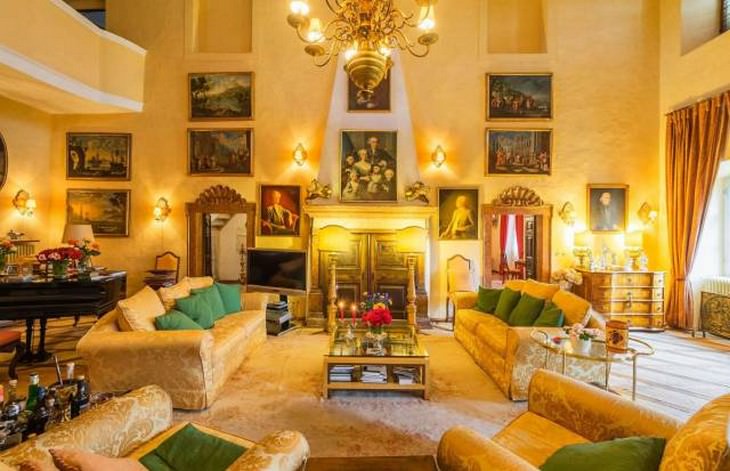 There are a whopping 12 acres of forests, 6 of which are apple orchards. There are 'countless' terraced gardens. I suppose when you are that wealthy, counting becomes pointless.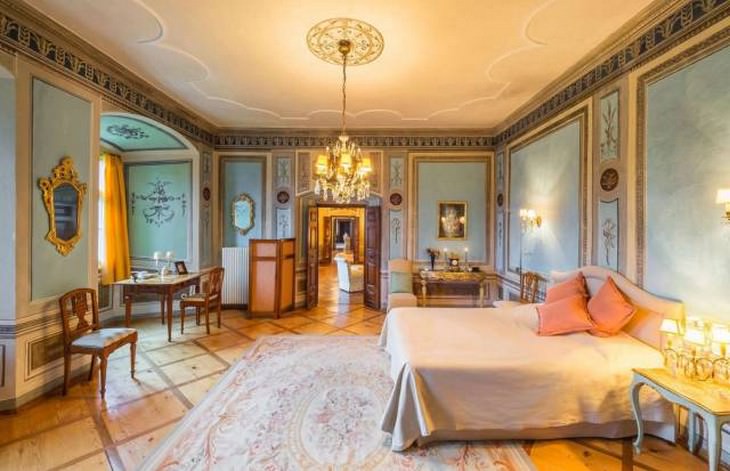 All the rooms have been restored to suit the 16th century, Romanesque, Gothic and Baroque architecture. Included are 15 bedrooms, 14 bathrooms, 5 kitchens (!), 2 chapels (and a partridge in a pear tree)…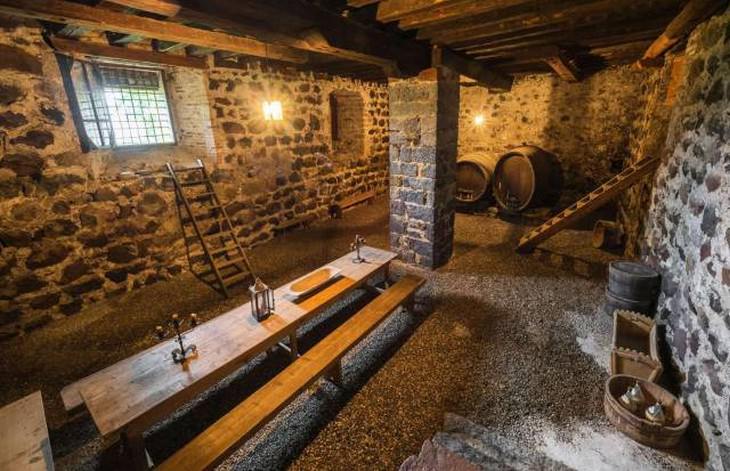 The castle also boasts a winner cellar, sauna, pool and library.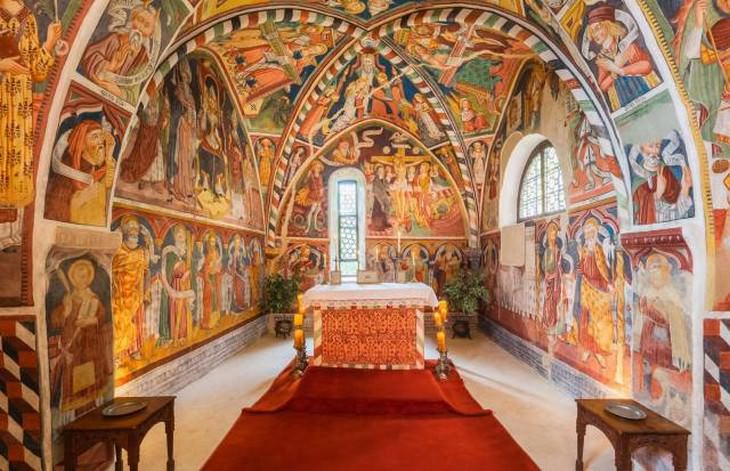 Incredibly, one of the chapels has frescoes from 15th century Italian master painters Nattista and Baschenis. I really wish I could buy this!