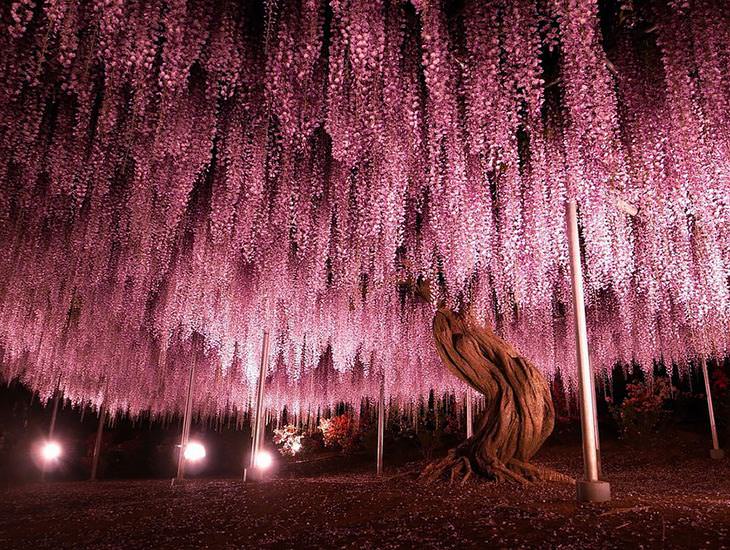 Wisteria is notable not only for its attractive, fragrant flowers, but also for its vigorous growth. The vine may grow 10 feet or more in one year, and can easily overwhelm nearby plants and structures. Heavy annual pruning is necessary to keep it in bounds. The vines become large and woody with age and need sturdy support. Flower colors include blue, red, lavender, and white, depending on the variety.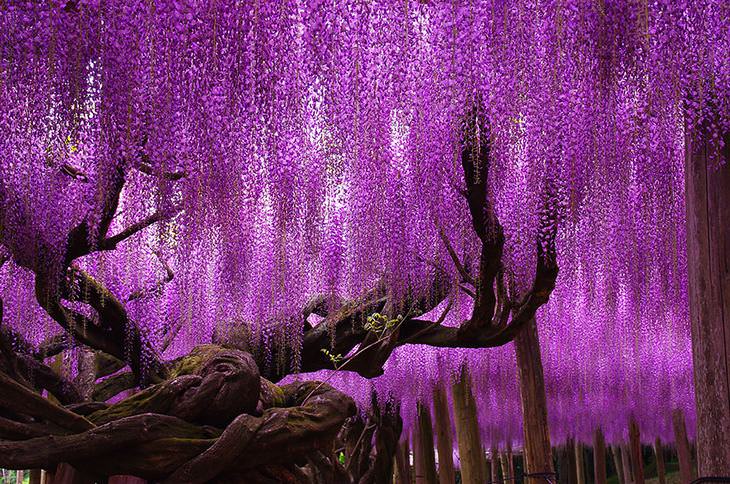 Wisteria vines climb by twining their stems either clockwise or counterclockwise round any available support. They can climb as high as 20m above the ground and spread out 10m laterally. The world's largest known Wisteria vine is in Sierra Madre, California, measuring more than 1 acre (0.40 ha) in size and weighing 250 tons. Planted in 1894, it is of the Chinese lavender variety.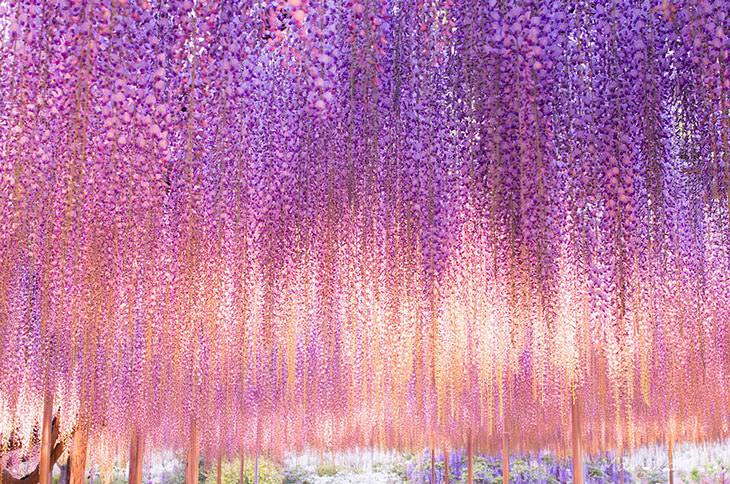 Wisteria, especially Wisteria Sinensis, is very hardy and fast-growing. It can grow in fairly poor-quality soils, but prefers fertile, moist, well-drained soil. They thrive in full sun. Wisteria can be propagated via hardwood cutting, softwood cuttings, or seed. However, specimens grown from seed can take decades to bloom; for this reason, gardeners usually grow plants that have been started from rooted cuttings or grafted cultivars known to flower well.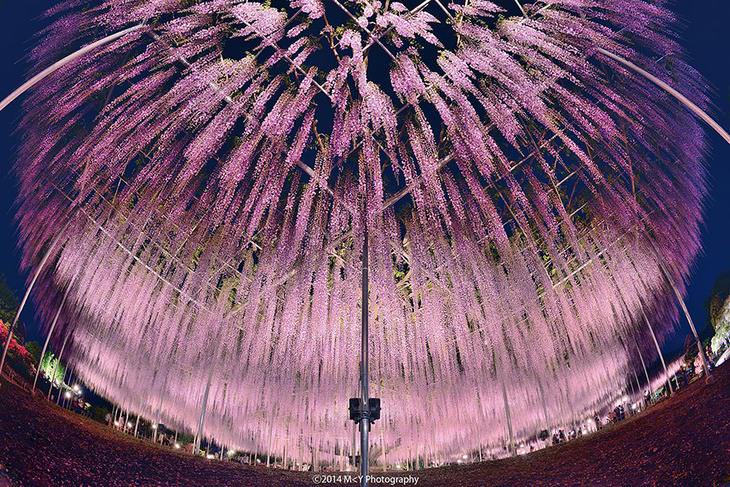 The hidden side of this vine is its amazing vigor and the ability of its tendrils to grow swiftly underground, popping up far away from the main plant, and wrapping itself around trees, rose bushes or virtually anything else that is in their path and standing still.