Italy's Lake Iseo has looked different during the past few weeks. Visitors to the stunning lake got to experience what walking on water was for real. "The Floating Piers", an art installation that was conceived back in the 1970s by married artists Christo and Jeanne-Claude, floated on the lake for a better part of three weeks. It was constructed using 220,000 high-density polythene cubes and covered in 100,000 square meters of yellow fabric. The walkways meant that people could walk from Sulzano to Monte Isola, visiting the island of San Paolo, which is in the middle of the lake, in between. What's more it was absolutely free to do so. Take a look at these stunning images:
Click on images to enlarge
Witness the sheer scale (3 kilometers or almost 2 miles) of this art installation below.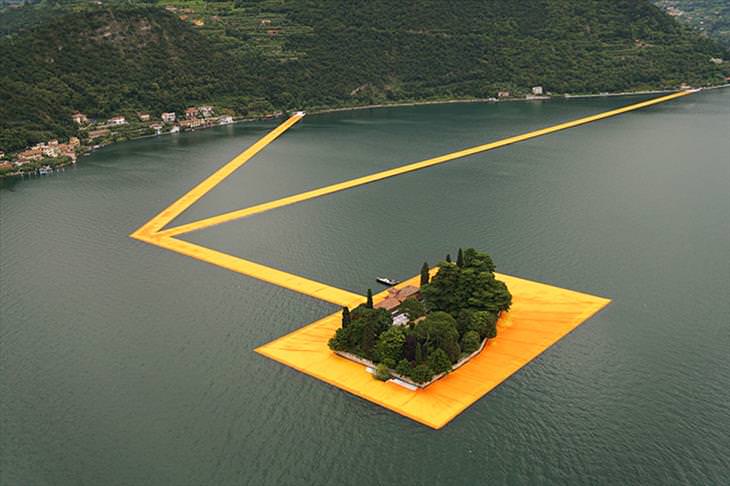 These photos are incredible, but imagine seeing this with your own eyes.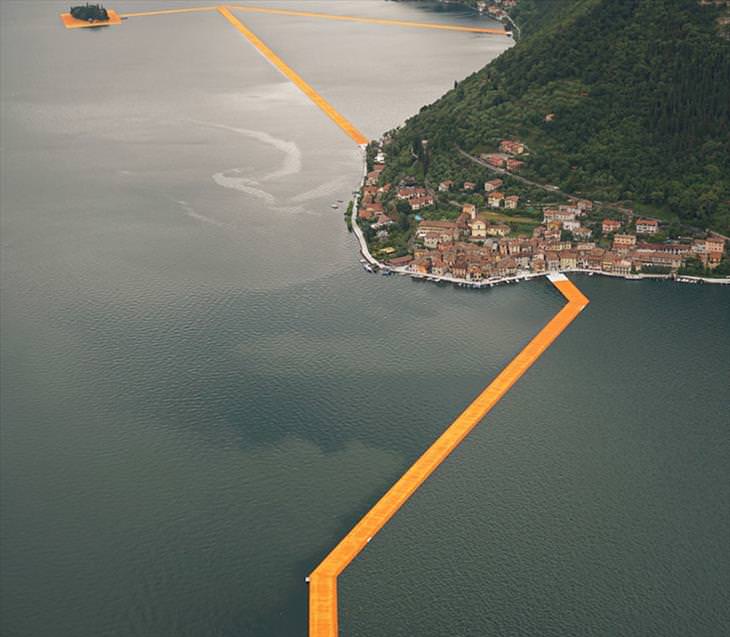 The walkway was free to walk on, weather permitting.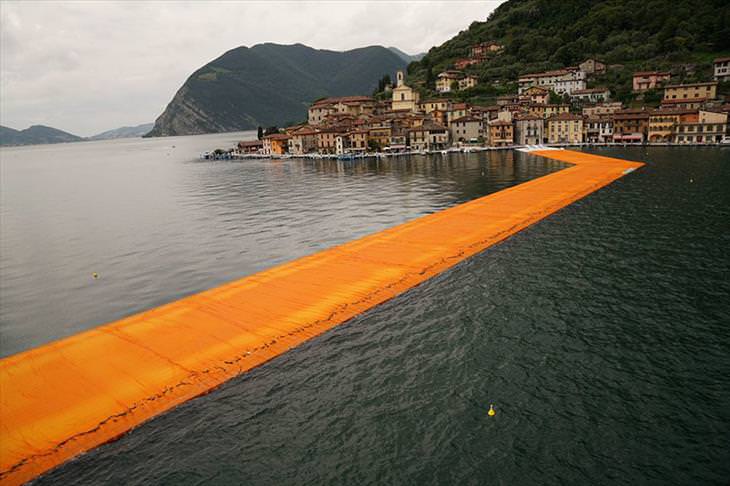 Many people enjoyed the walkway during the three weeks it sat atop of the beautiful lake.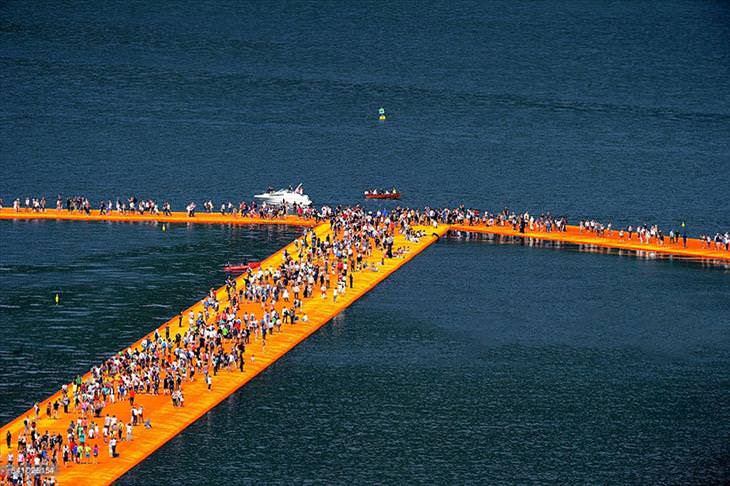 This is one of the 220,000 aforementioned cubes being lowered into place.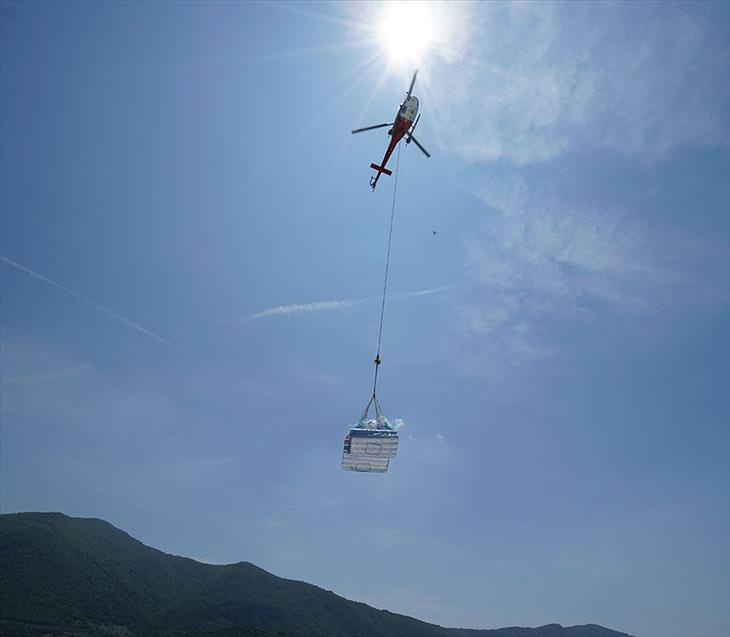 Check out this traveler's video of people enjoying The Floating Piers against the stunning Italian Lakes backdrop:
This is what the walkway looked like at just before the halfway point in construction.
A team of professional divers anchored the walkway to concrete piers placed on the lake bed.
Workers helping to cover the streets leading to the walkway in the same yellow fabric.
The artist wished for the walkway to be an extension of the street.
No boats needed to get to the island of San Paolo on this day.
A birds-eye view of San Paolo.