I used to think of German cars as being big, luxury saloon cars - until I came across this lot! Over the years, German car manufacturers have produced some of the most exotic cars ever made, showing that they can compete easily with the best supercars from countries like Italy and the UK. Here are some of the most incredible supercars ever to come out of Germany:
Porsche Carrera GT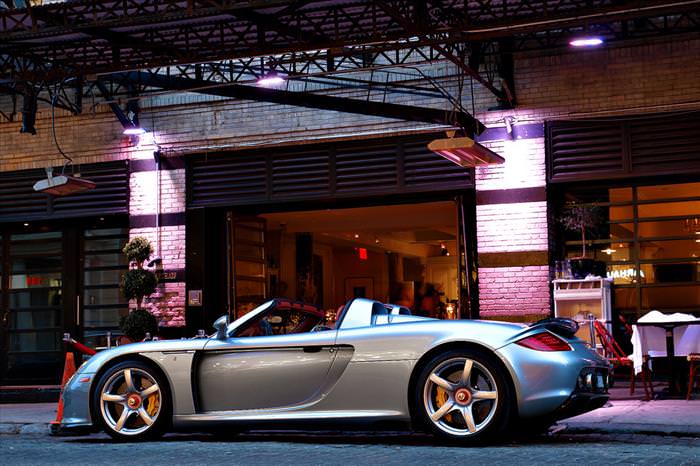 The Carrera GT is nothing short of exquisite, and widely considered to be one of the very last true "analog" supercars (in other words, a supercar with not much in the way of electronic aids) produced. With a 612hp, race-derived, 5.7-liter V10 slung behind the driver's seats and a removable targa top, this car is the epitome of what supercars are about. It's capable of 203mph. Just 1,270 Carrera GTs were built, with about half of them residing in the US. The supercar has also doubled in value in less than 10 years.
Gumpert Apollo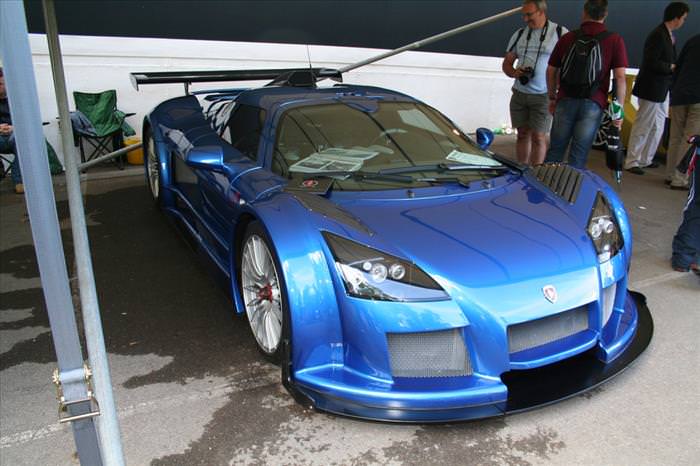 The Apollo is a low-volume production supercar, which went into production in 2005. Around 60 are thought to be in existence. The base model comes with a 650hp, 4.2-liter Audi-derived V8, but you can also buy a more extreme one with 750hp. The latter also has a rather fitting name – the Apollo Enraged. The car is capable of a 224mph top speed.
Mercedes-Benz SLS AMG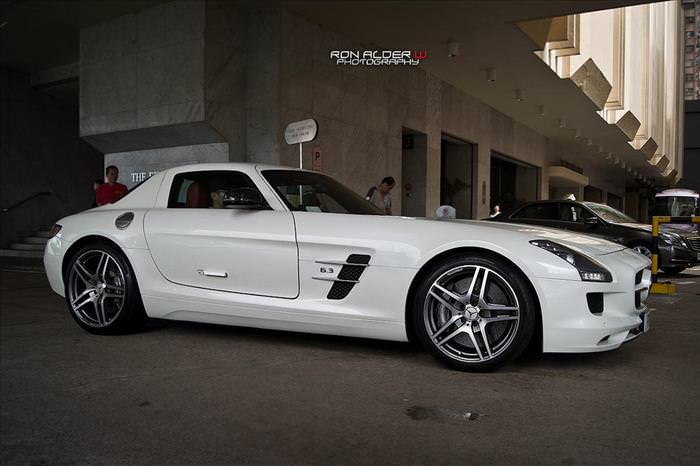 Built as an homage to the legendary 300SL Gullwing, the SLS AMG's production run finished in 2014, after which it was replaced by the cheaper (and far less exotic) AMG GT . Powered by a 563hp V8 in base model trim, the SLS AMG can reach a top speed of 197mph, and eats up entire countries for fun. It's believed that there are around 6,500 of these cars in the world, in both coupe and roadster form.
Porsche 911 GT1 Straßenversion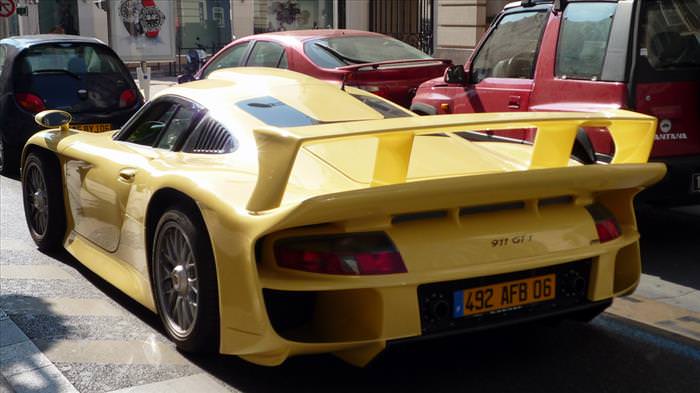 Like the Mercedes-Benz CLK-GTR, the 911 GT1 Straßenversion only came into existence to meet homologation rules, which would allow it to compete in motorsport events. The 25 street versions of the 911 GT1 in existence are powered by 537hp, twin-turbo flat-6 cylinder engines, and are exceptionally hard to come by. The banana yellow example pictured here resides in the south of France and is spotted out and about regularly.
Mercedes-Benz CLK-GTR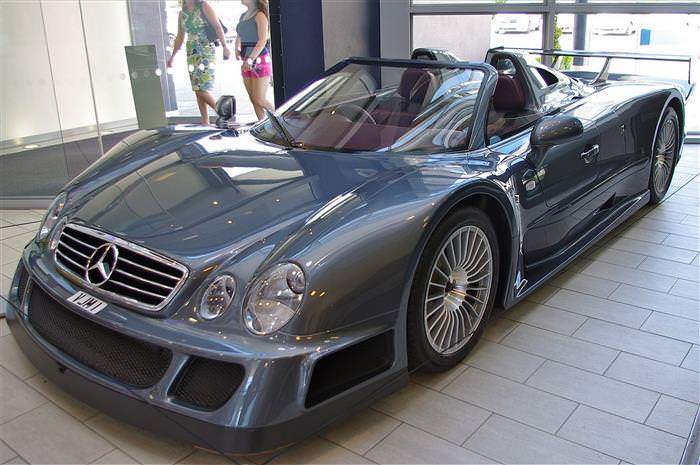 This car looks like it left the racetrack by accident. In fact, it was only ever created to meet homologation rules, so its racing counterpart could compete in GT racing and at the Le Mans 24 Hour race. There are 26 CLK-GTRs in existence – 20 coupes and six roadsters. While most have a 604hp engine, two of the coupes were equipped with a 7.3-liter, 655hp engine and dubbed "Super Sport". The cars are all capable of a 200mph top speed. A right-hand-drive roadster built for the Sultan of Brunei is pictured.
BMW M1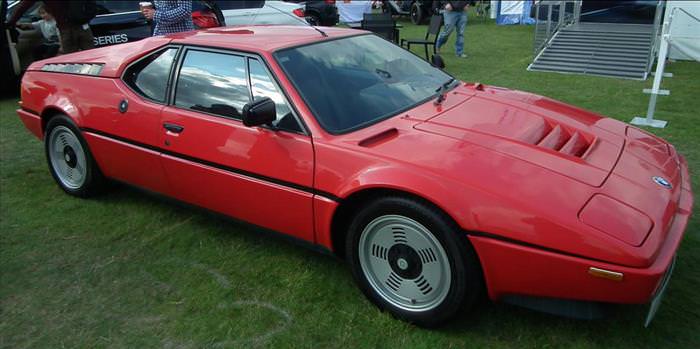 The M1 started life as part of a joint project between BMW and Italian supercar manufacturer, Lamborghini, but BMW took over the project in its entirety after various conflicts between the two manufacturers arose. The car was styled by Giorgetto Giugaro of the ItalDesign design house, and it is widely accepted to be the very first true German supercar. Just 453 M1s were built between 1978 and 1981. Capable of 162mph, the cars are highly sought-after today.
Porsche 918 Spyder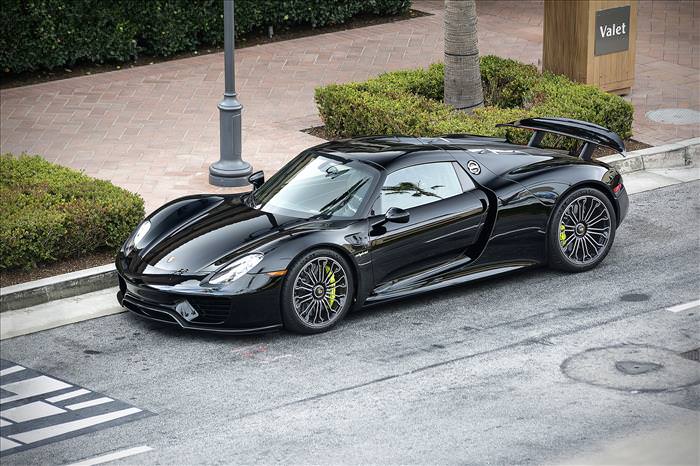 A true technological marvel and one of the key cars heralding the next generation of supercars, the 887hp 918 Spyder is powered by a combination of a 4.6-liter V8 and two electric motors. It can even be driven for up to 12 miles on electric power alone. This mind-bendingly fast car can reach 190mph in under 20 seconds, and goes on to reach a top speed of 210mph. Production ended last year, with just 918 cars being built.
Audi R8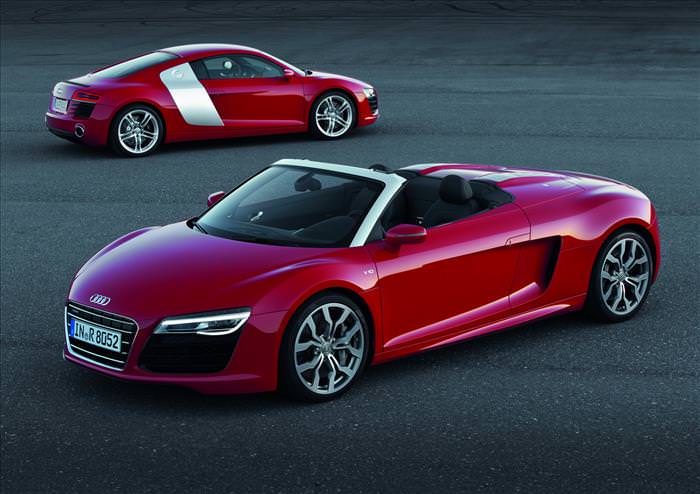 With its sleek looks and spades of desirability, the R8 took the world by storm when it first appeared as a concept car back in 2003. It went into production in 2007, initially offered with a 414hp, 4.2-liter V8. A V10 version, featuring an engine nearly identical to that found in a Lamborghini Gallardo, was offered as of 2009. The latter is capable of 196mph. Some 28,600 R8s have been built and sold around the world to date.
Lotec C1000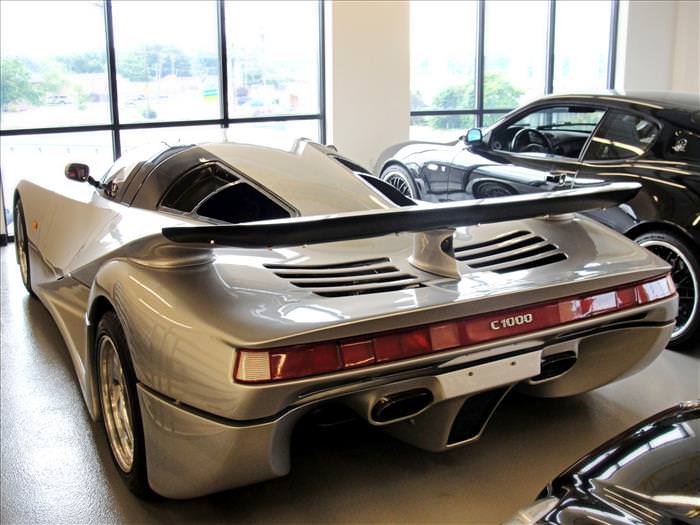 The C1000 was built by special request for an Emirati oil baron back in 1995. It is the only car of its kind in existence. It is powered by a 1,000hp, twin-turbocharged 5.6-liter Mercedes-Benz V8. The C1000 was said to cost its owner $3.4 million, and its rumored top speed is 268mph, theoretically making it faster than contemporary supercars such as the Bugatti Veyron. The C1000 recently resurfaced at a dealership in North Carolina, USA, with an asking price of $350,000.
Lotec Sirius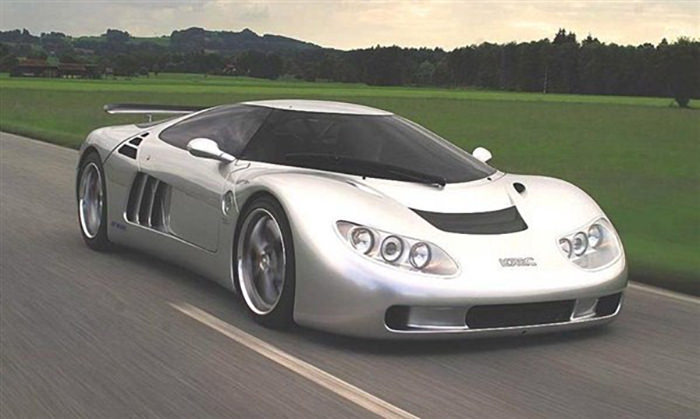 While this car is actually available to buy if you want one, only one example is believed to exist. Like the C1000 that came before it, the Sirius is another monster. The power output from its 6.0-liter, twin-turbocharged Mercedes-Benz V12 is 1,000hp, however that can be increased to 1,200hp with additional turbo boost. This prodigious amount of horsepower can propel the car to 250mph.
Isdera Silver Arrow C112i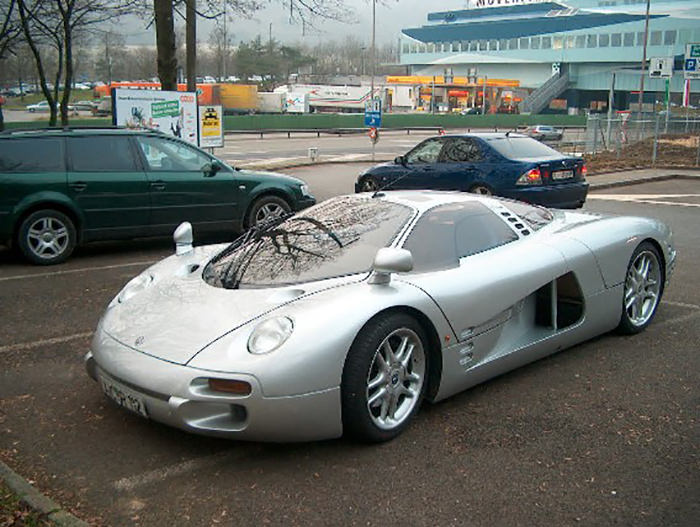 The very last car to bear the Isdera name was completed in 1999, and is said to house a 6.9-liter Mercedes-Benz AMG V12, making the car capable of 230mph. It featured technological wizardry such as an automatically-lifting air brake to assist with braking at high speeds, as well as an automatically-adjustable ride height to ensure the car is in optimum driving condition at all times. The only Silver Arrow C112i in existence was last spotted for sale at an auction in 2005, with an asking price of $3 million.
Content Sources: Supercars.net, Jalopnik, Fan Mercedes-Benz