Nature does not care if it's a roof or not, unless stopped - trees will grow where they may. This 19th century house it in dire need of some TLC, or the trees will destroy it.
Source
Sake, Faroe Islands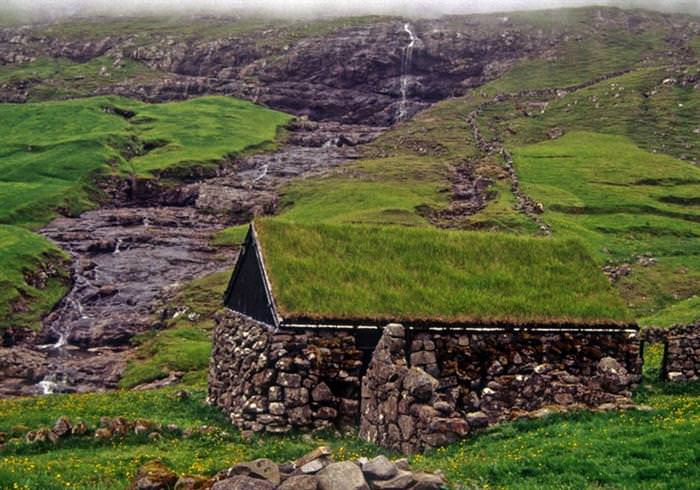 This is an old Saksun farmhouse, known as a Duvugarðar. Faroe Islands farmers inhabited houses like this since the Middle Ages, and even up to the beginning of the 20th century.
Source
Northern Norway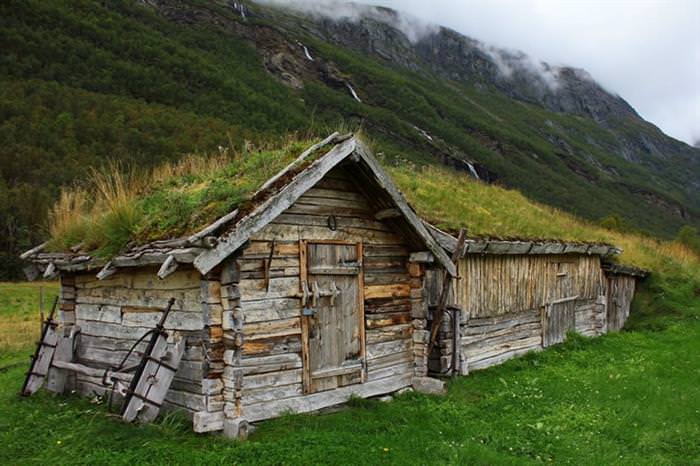 Another grass-roofed house in Norway. Look at the lush greenery and the stream flowing down the mountain.
Source
Saksun, Faroe Islands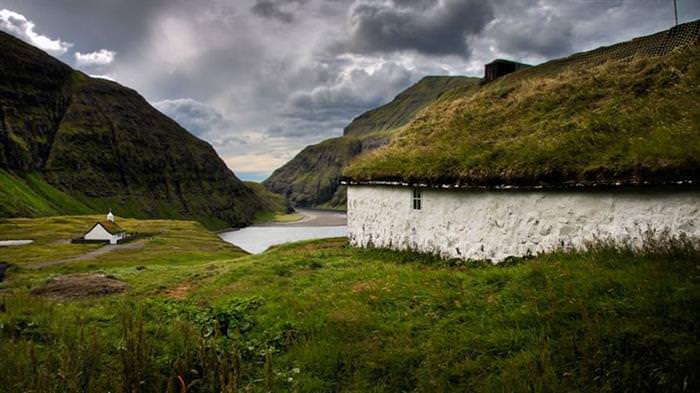 The grass roof provides superior insulation from both the cold winds, and the rain. The Faroe Islands experience over 260 days of rain every year.
Source
Heptonstall, England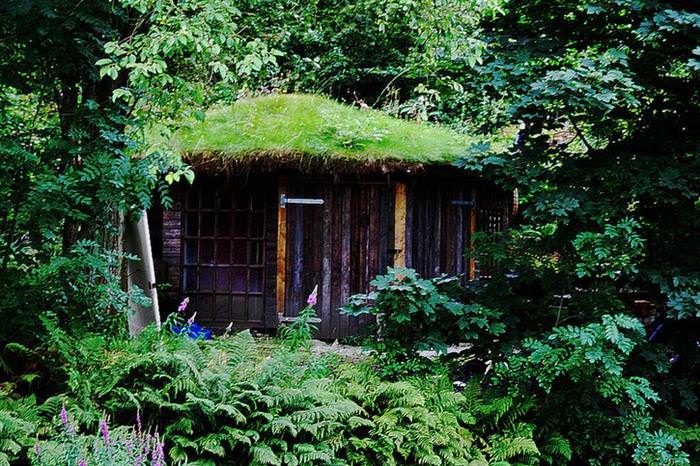 Hidden in the small Yorkshire village of Heptonstall, is this little cottage, often referred to as "Hobbit's Home".
Source
Heimaey, Iceland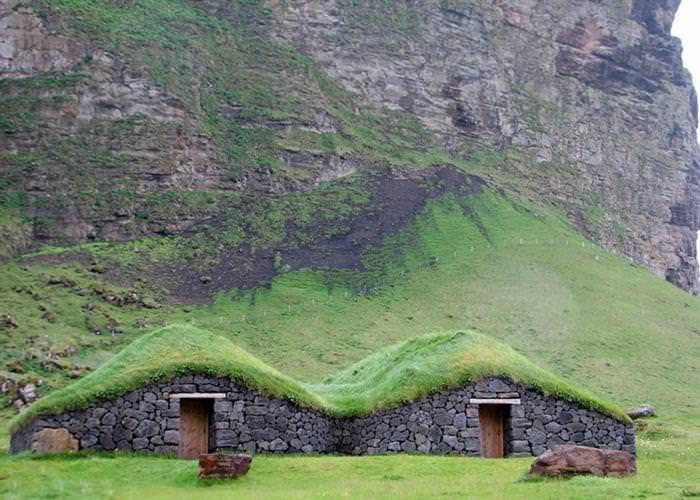 In Iceland's past, obtaining building materials was difficult, and people used whatever local materials were available, namely - stone and sod.
Source
Hof, Iceland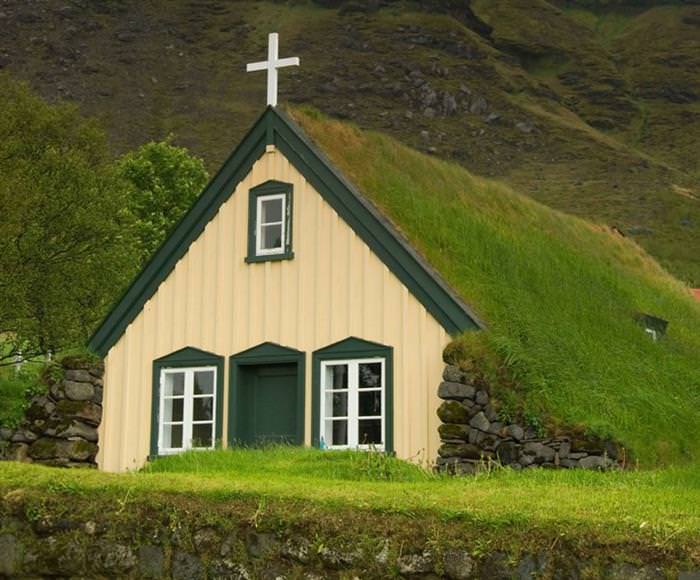 A small church with a turf roof, constructed in 1883. The area is known for its flowing mists, which descend from the mountains.
Source
Reykjavik, Iceland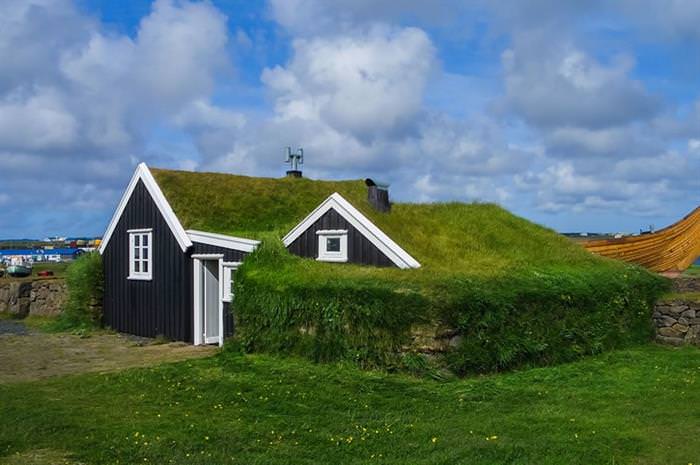 If allowed, the grass on the roof will grow and encompass more and more surfaces, so maintainance is important.
Source
Glaumbaer, Iceland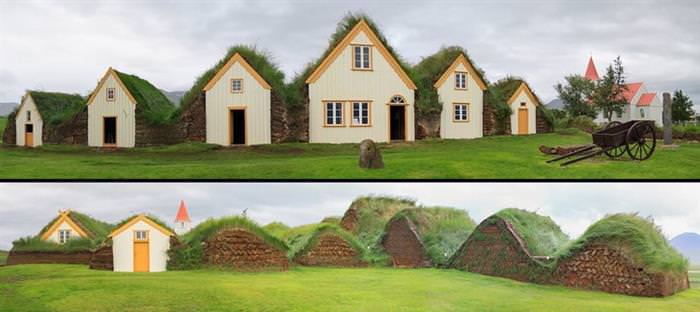 Other than the renovated front, these stone houses have been standing on that spot for several hundred years.

Source|Source
Norway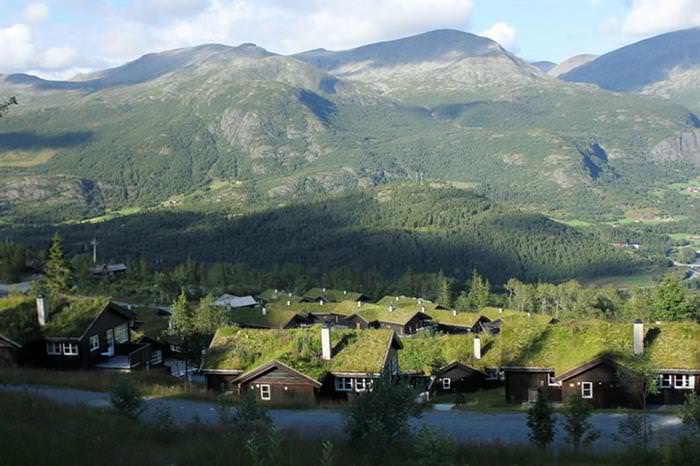 There are several villages throughout Norway that sport turf roofs, thanks to their superior insulation. In these villages, it is not uncommon to see sheep or goats atop the roofs, as they keep wild growth at bay.
Source
Oslo, Norway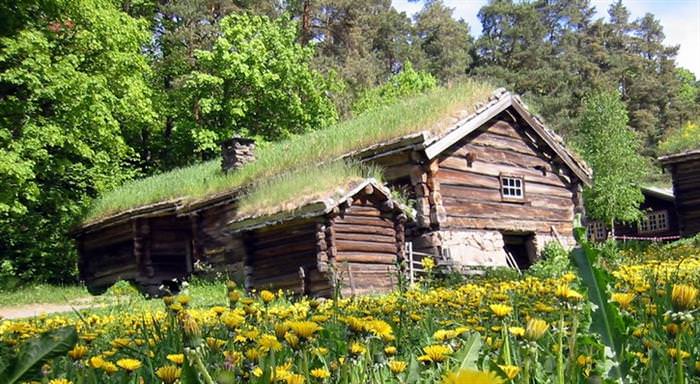 Located in Oslo's Folkemuseum, this log house with its sod roof is an actual remnant from Norway's past.
Source
Typical Summer Home, Norway

Source
Iceland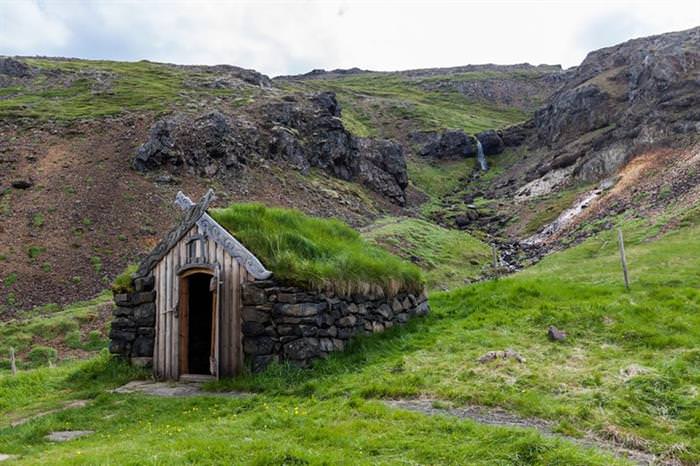 This stone and turf shack is the entrance to a local hotspring. The entrance is marked by classic nordic snake carvings.
Source
Fossestuen Restaurant, Norway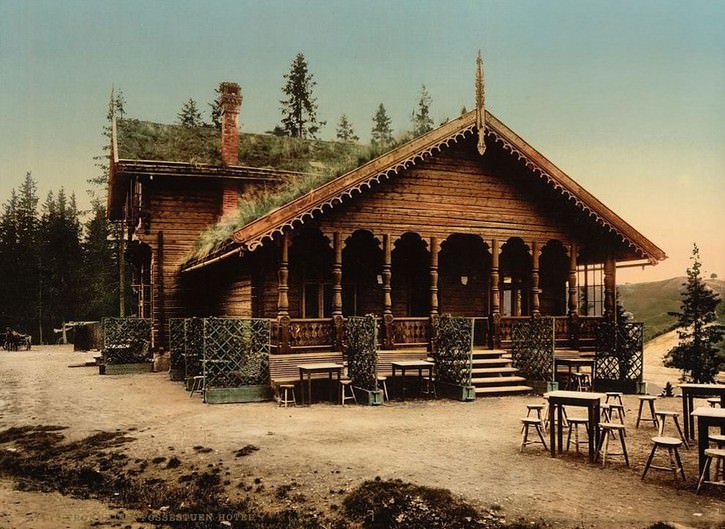 This magnificent building used to be a restaurant in the 1890's. It is now privately-owned and has been converted into an apartment building.
Source
Reykjavik Botanical Gardens, Norway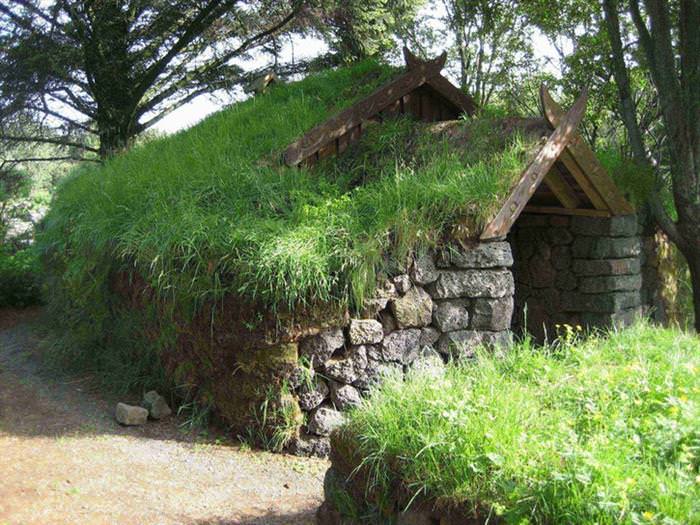 Source
Glaumbaer, Iceland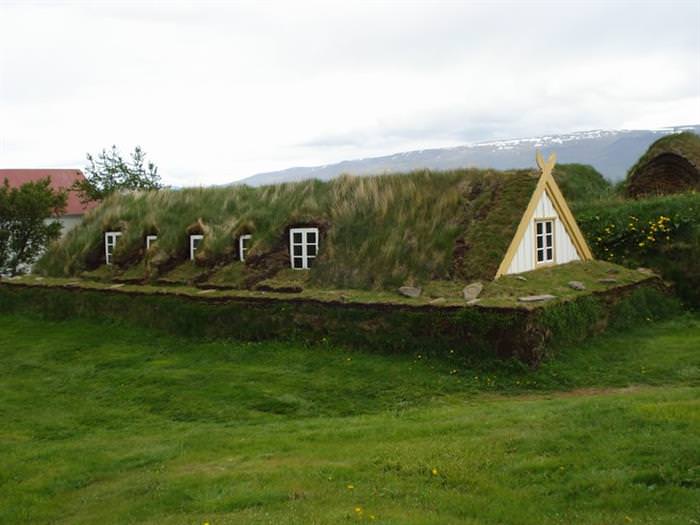 A "Turf House" - these type of houses are quite common in Iceland and are said to offer superior insulation to standard stone buildings.
Source
H/T: lovethesepics.com