If you love food and drinks, but don't love fussing over them in the kitchen too much, your life just might have gotten easier. Thanks to a plethora of technological advancements, dealing with food has become exponentially easier. Whether you struggle with keeping or knowing the freshness of food, want to keep your kitchen clean or simply want a fancy drink at the push of a button, this list will answer all of your needs.
1. Always know if your meat is fresh
Peres is a "digital nose" that can scan your meat and let you know if it's fresh or if it's time to chuck it in the bin.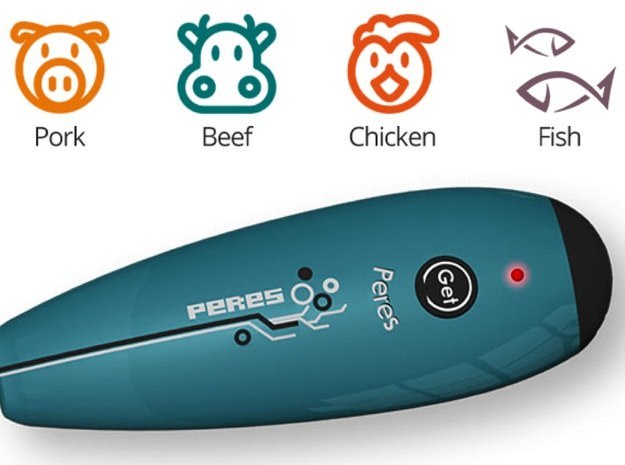 2. One lid to seal them all
The CoverBlubber is a resilient silicone lid that stretches to fit over containers, fruits, and vegetables, keeping them fresh for longer and replacing the non-eco friendly shrink wrap.

3. Washing food has never been easier
Forget regular strainers and colanders, the Anton Strainer Bowl lets you decide when and where you want to wash various foods and what to do with the water (pour it in the sink, a cup or water a plant with it).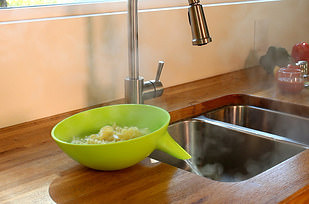 4. Never get stuck without eggs
The EggMinder tray remembers how old each egg you have placed in it and sends you notifications when you're running out of eggs.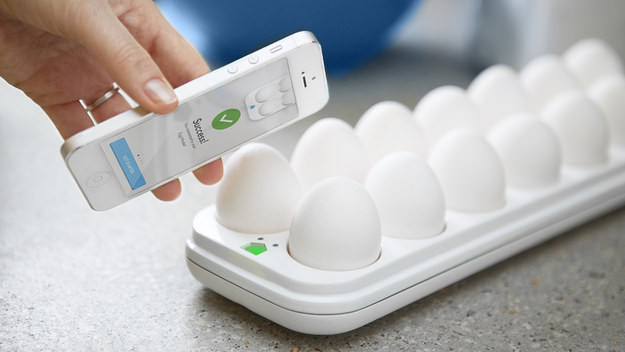 5. The magnifying spoon
Think you dropped something into your cereal or porridge bowl? Find it in seconds with the magnifying spoon.
6. The smart kitchen scale
The Prep Pad is a digital weight that syncs with your smartphone to give you an accurate breakdown of all the nutrients and caloric values of the food you're weighing, according to the weight and its huge database.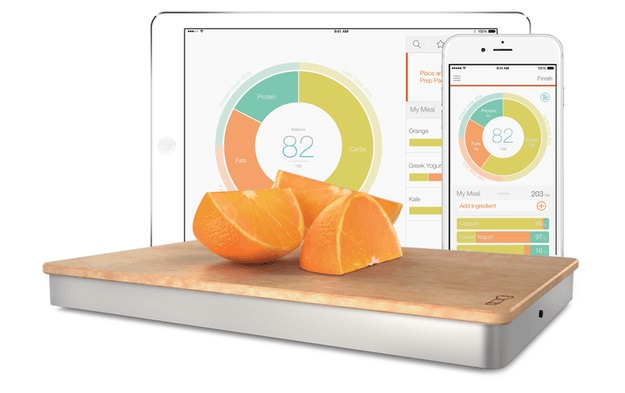 7. The sanitizing wand
Sanitizing wipes run out, using them is not very good for your skin, and you can't use them on some surfaces. The Sanitizing Wand, however, can be used on all surfaces and will kill 99.9% of all germs and viruses.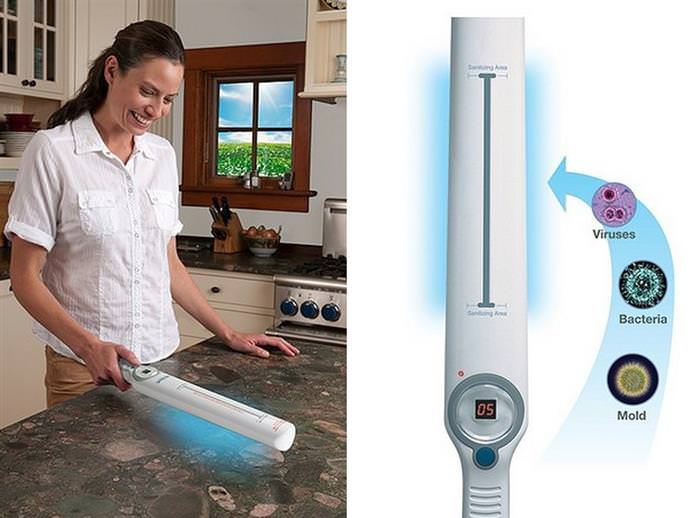 8. An easy-to-use vacuum container
The Evak food container lets you get rid of all the excess air from foods you want to store without the need for electrical vacuums. If you are wondering why you need to remove the air, it's because air speeds up the oxidization process in foods - the main reason for it spoiling.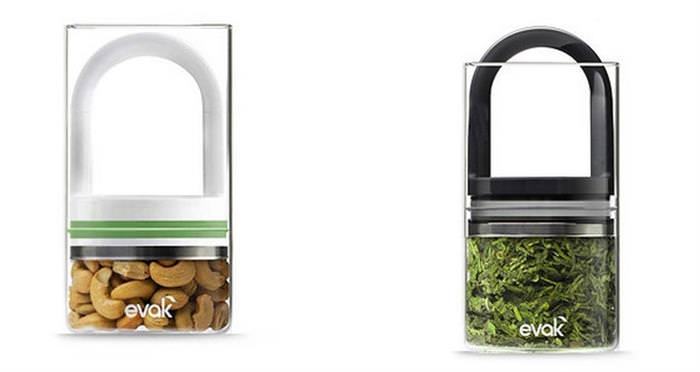 9. The pan that knows when food is ready
Do you burn or undercook food all the time? Then you need Pantelligent - a smart pan that measures the temperature of the pan and the food on it and lets you know when the food you're preparing is ready.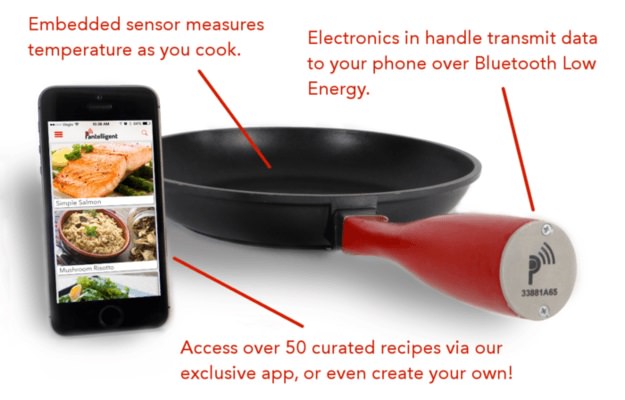 10. Turn bananas into even tastier snacks
Bananas are delicious. Bananas covered in chocolate or peanut butter are even more delicious, but very messy. Messy, unless you're using the DestapaBanana. It allows you to "uncork" the center of bananas and inject them with your choice of spread - no mess, no stress.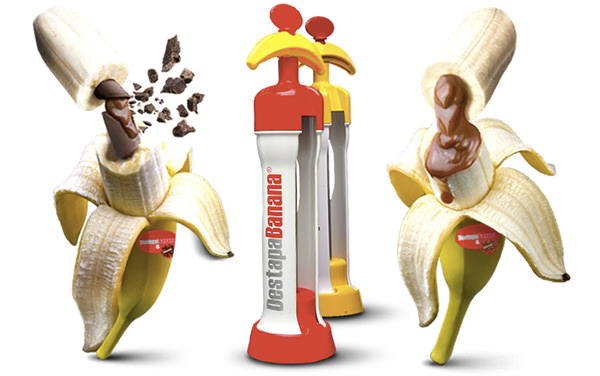 11. The stick that will heat up your drinks
Forget wasting electricity on boiling an electric kettle or using a stove-top kettle. With Miito you can quickly and efficiently boil a cup of water or heat up a cup of tea, coffee, and even soup.

12. Don't know how to cook an egg?
Do you like eggs but don't like to prepare them, let alone clean up when you're done? Then you need the Rollie. Simply pour in an egg or two and turn it on. After a couple of minutes you'll have your egg cooked to perfection and easily removed. No oil or butter, no messy pans to wash. Oh, it can also cook cinnabons, pizza rolls and more.
13. Espresso on the go
If you love a hot cup of fresh espresso, you need the Minipresso. This little thermos-like gadget lets you make fresh espresso on the go. You can use capsules or freshly ground coffee and you don't need any electricity - it's all hand-powered.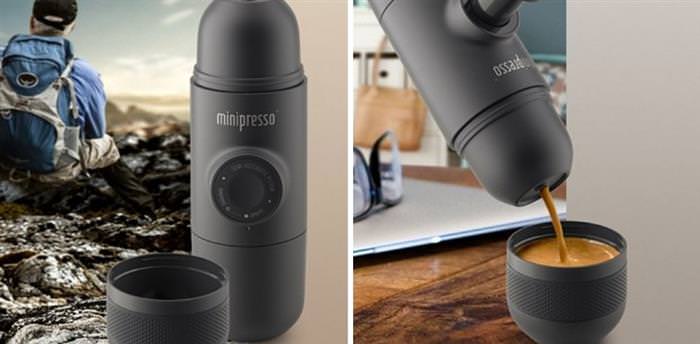 14. Make the perfect toast, every time
Making toast just like you like it can be a game of trial and error. Wait too long and the bread is burnt, wait to little and the toast isn't the right kind of crispy. And let's not talk about the second batch, where the rules change again. Forget all of that and get the Vision Toaster - the transparent toaster that lets you see when your toast is ready.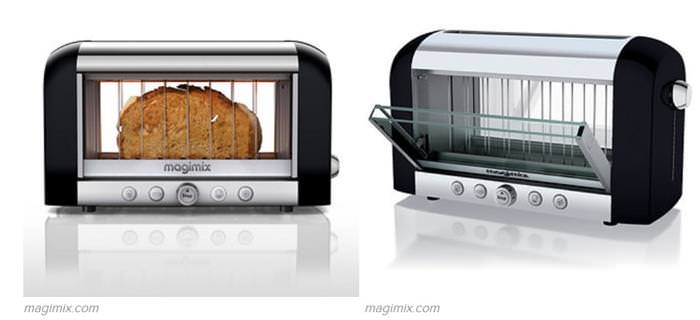 15. The automatic bartender
If you like fancy cocktails, but your mixing skills are lacking, then the Somabar was made for you. Sync it with your smartphone and order any drink you want to have it blended to perfection. Every time.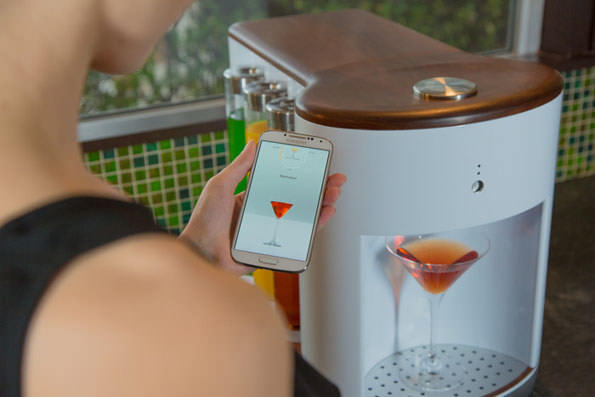 16. A butter knife that uses your body heat
"Like a hot knife through butter" gets a new meaning with SPREADTHAT! This butter knife uses your body heat to quickly warm up the knife, letting you cut through cold butter, chocolate, peanut butter and more with ease. No batteries needed.
17. Perfectly brew tea and coffee in one minute
The Craft Brewer will prepare a perfect cup of tea, infusion or coffee in one minute. What else can you ask for?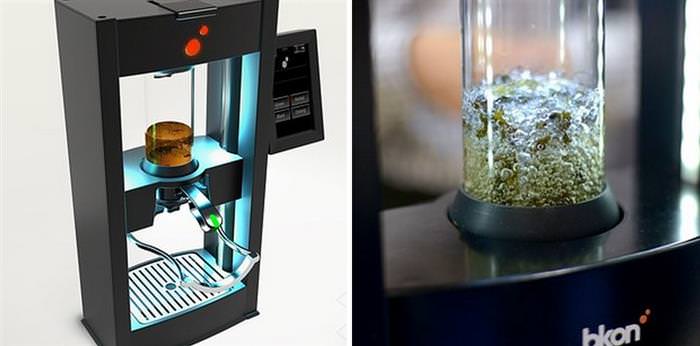 18. The coffee doodler
The Cinnibird Spice Pen lets you turn any cup of coffee into a work of art, just like a professional barista.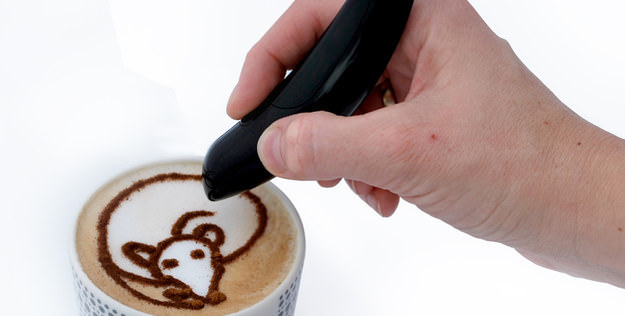 19. A coffee tap
The TopBrew can dispense different kinds of coffee in seconds, as well as cold juice and water. It's energy efficient, versatile has a sleek design, making it perfect for your home or office.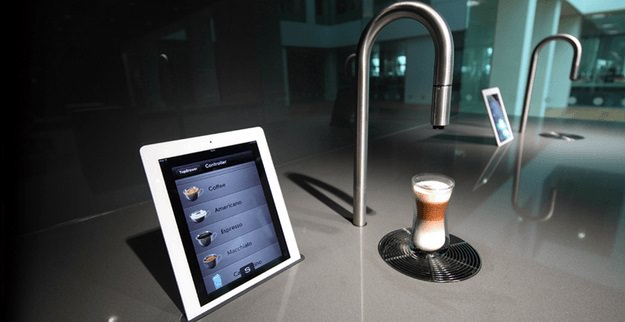 20. Never struggle with bottle caps again
Despite the somewhat ominous name, the "Decapitator" only threatens bottle caps. Place this handy little gadget on top of a bottle, push down, and the cap comes off. No need to struggle with bottle openers anymore.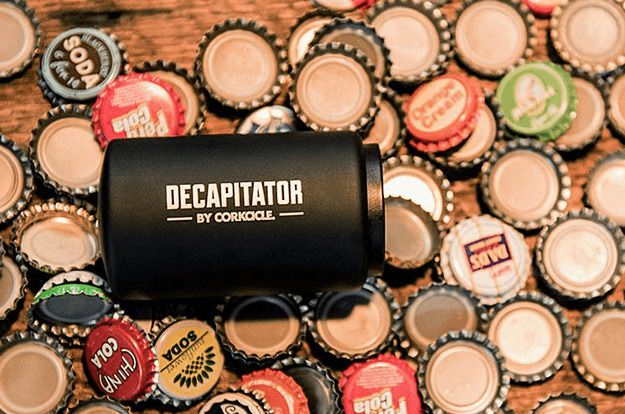 H/T: buzzfeed.com