This beautiful display of natural powers is amazing to watch, but according to the National Weather Service - more than 3000 deaths a year are caused by lightning strikes, with 4-5 times as many people injured by lightning. So if you are like these photographers: mesmerized by this epic display of natural electricity - by all means, watch, but be careful, for nature's spear has no mercy, and will strike faster than you can form a thought.
Here are 30 stunning photos capturing lightning just at the right time to show its power and grandeur!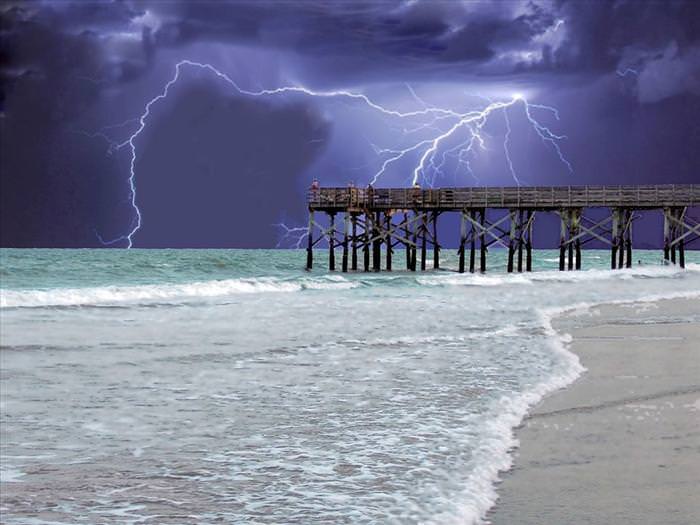 Lightning over stormy water - magnificent.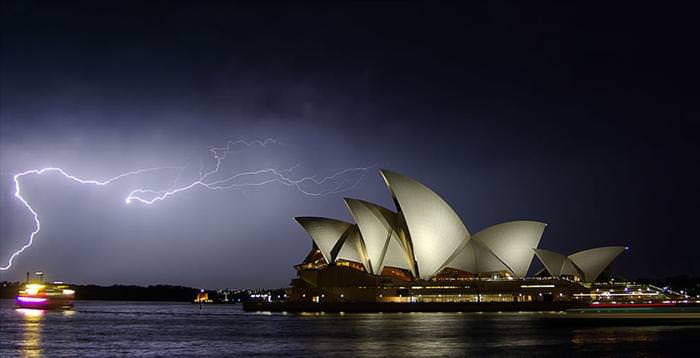 Lightning flashes over the Sidney Opera House, Australia.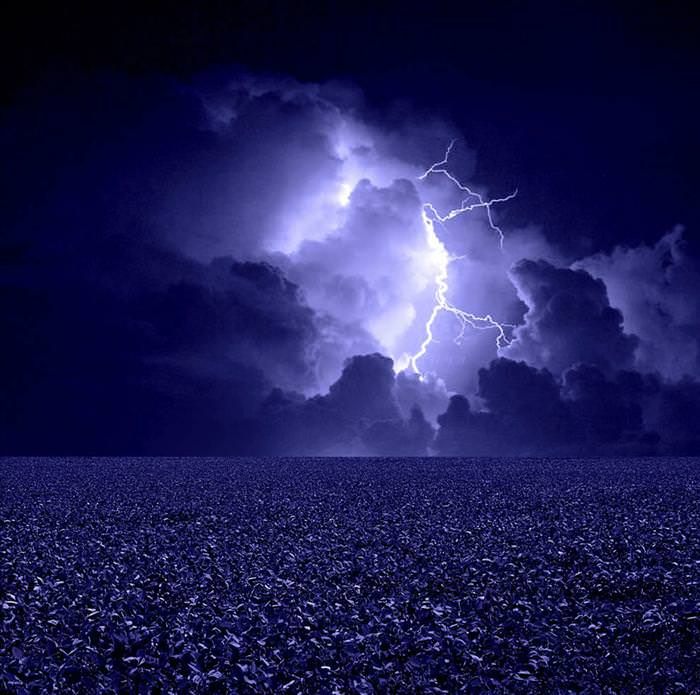 Over a purple dark field.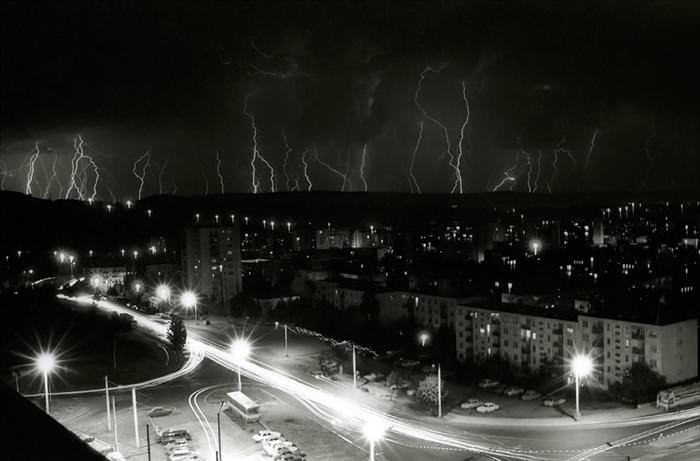 Streams of lighening hitting again and again over Baciu's Forest, Romania. In Norse religion, Thor, prince of the gods, was responsible for all thunder and lightning, which he created with his huge hammer, Mjolnir.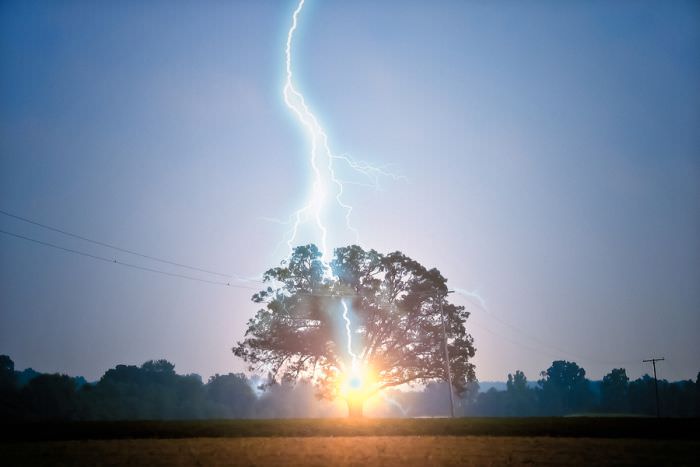 The moment of impact: Light, electricity and fire.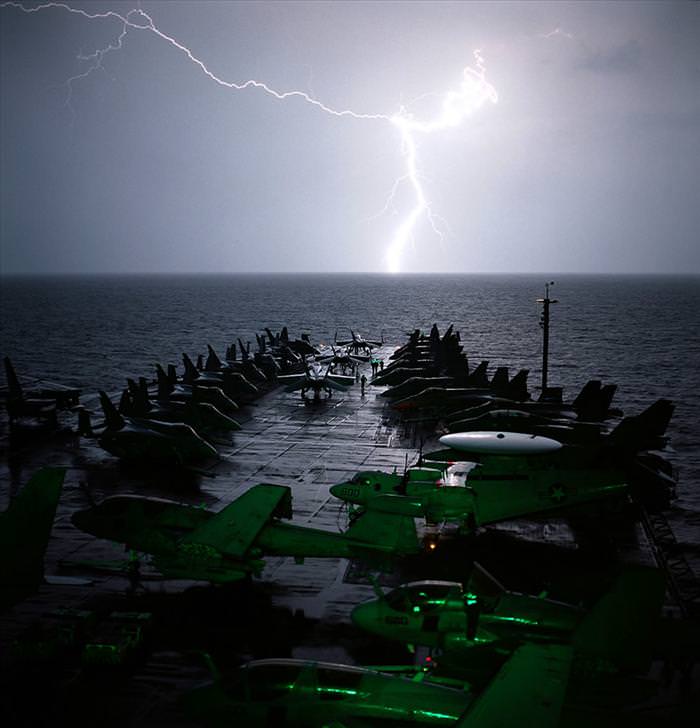 Risky stuff: Watching lightning from the metal encased bow of the USS Abraham Lincoln.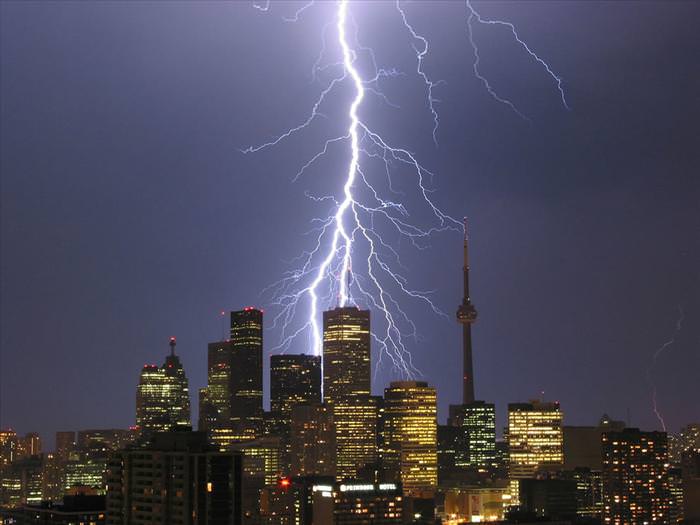 A Toronto thunderstorm.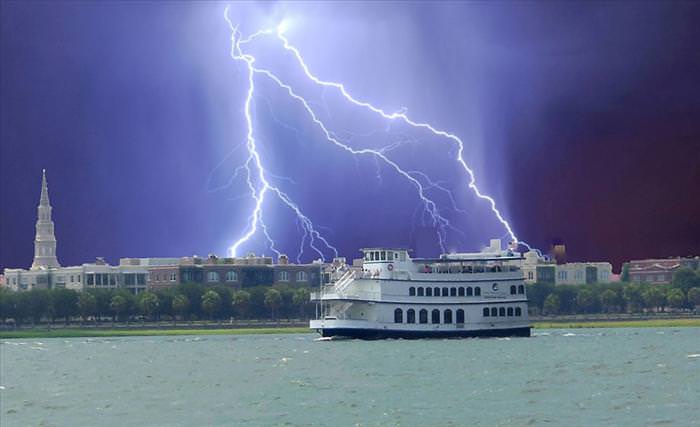 Lightning over Charleston, South Carolina.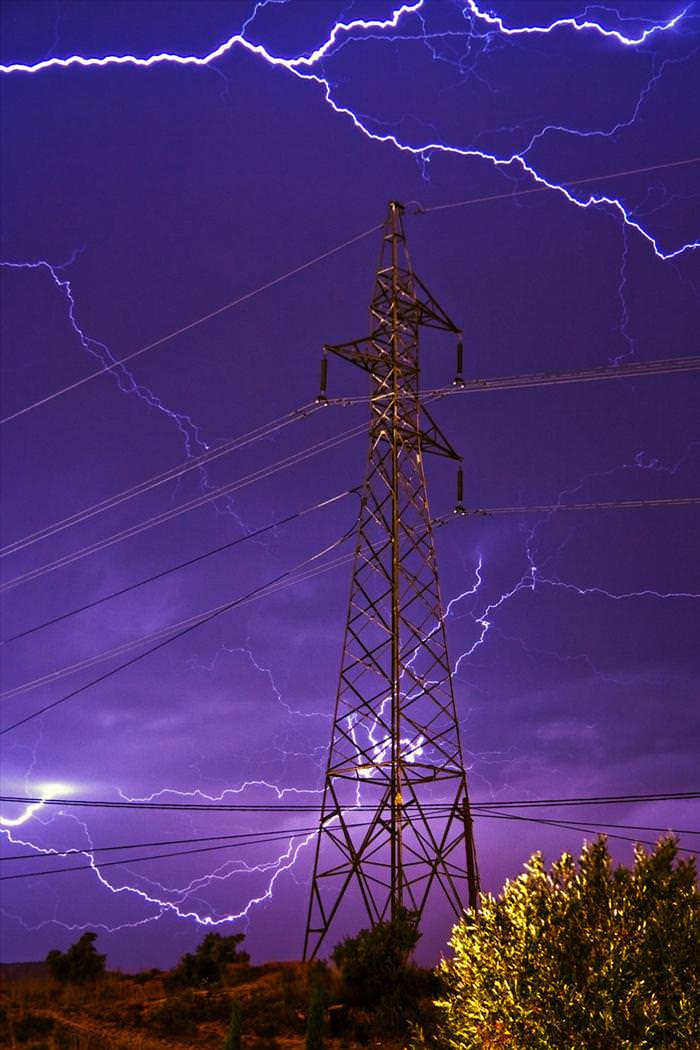 Wild vs. Domestic electricity. "Electricity is really just organized lightning"
George Carlin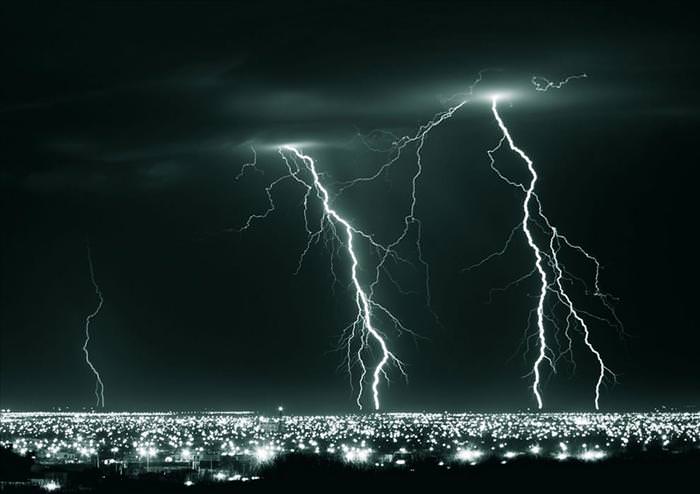 Captured lightning over Hermosillo, Mexico.
According to Greek mythology, the lightning was sent by Zeus, king and father of the gods of Olympus. They were his chosen weapon and all the other gods feared them.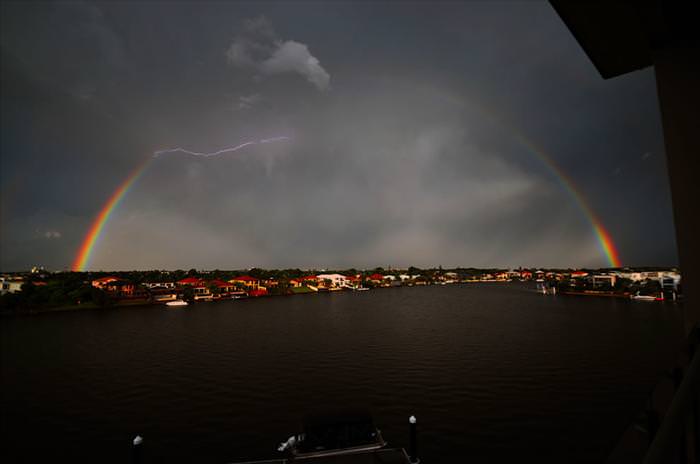 Amazing: Rainbow and lightning over Kawana Island.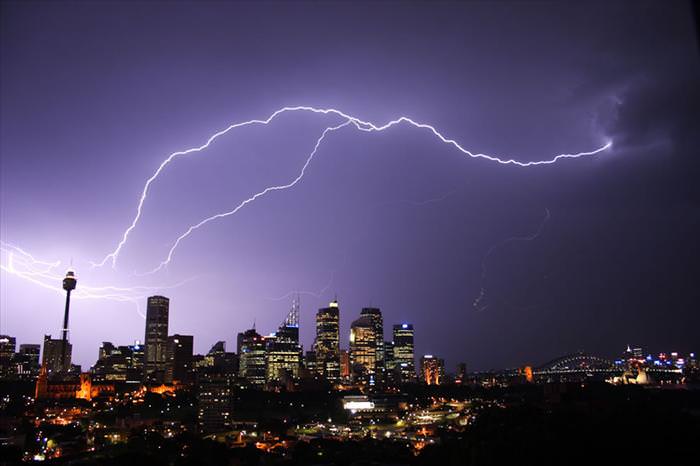 Over one wild night, more than 750 lightning strikes lit up the Sydney sky.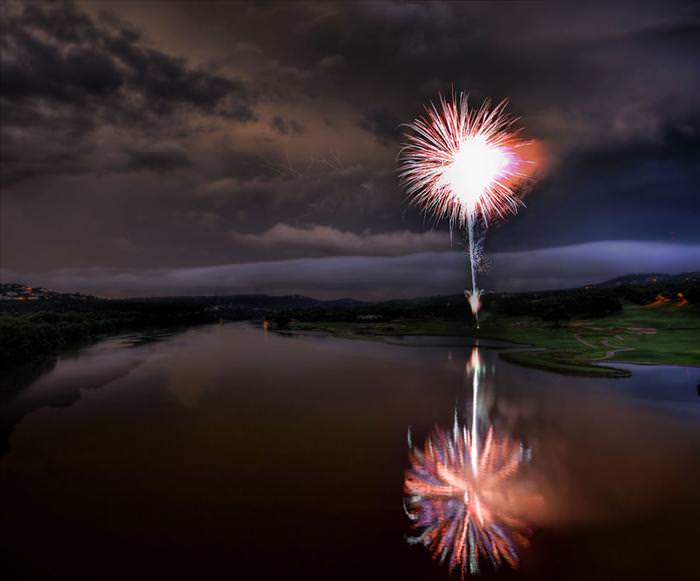 Fireworks during a lightning storm.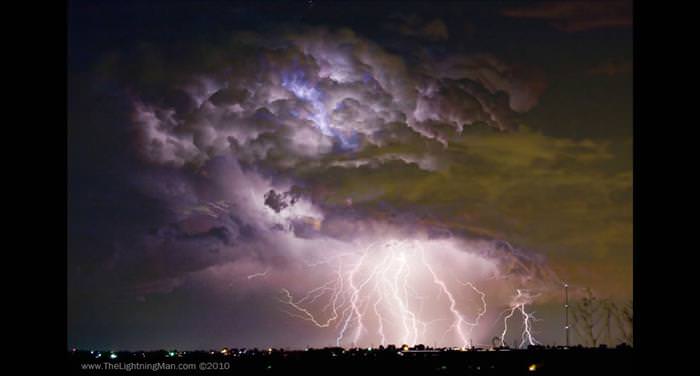 2 and a half minutes of continuous lightning strikes.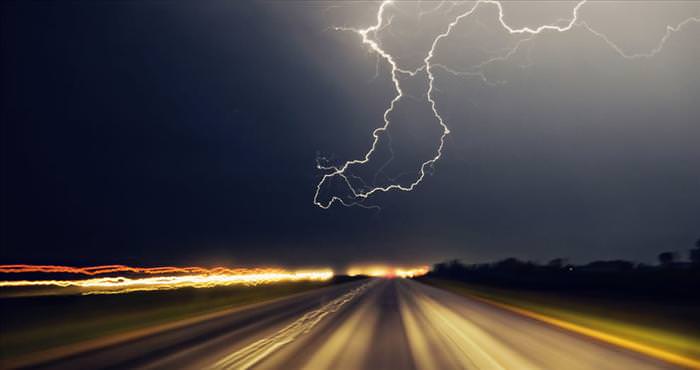 Into the storm we go...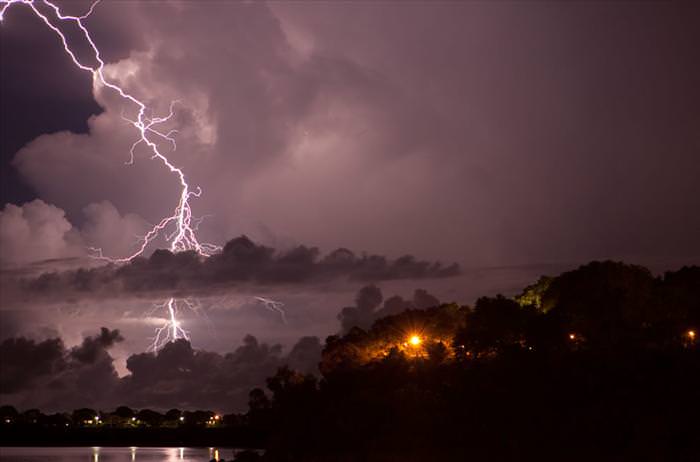 Lightning over Darwin, Australia. "The reason lightning doesn't strike twice in the same place is that the same place isn't there the second time." Willie Tyler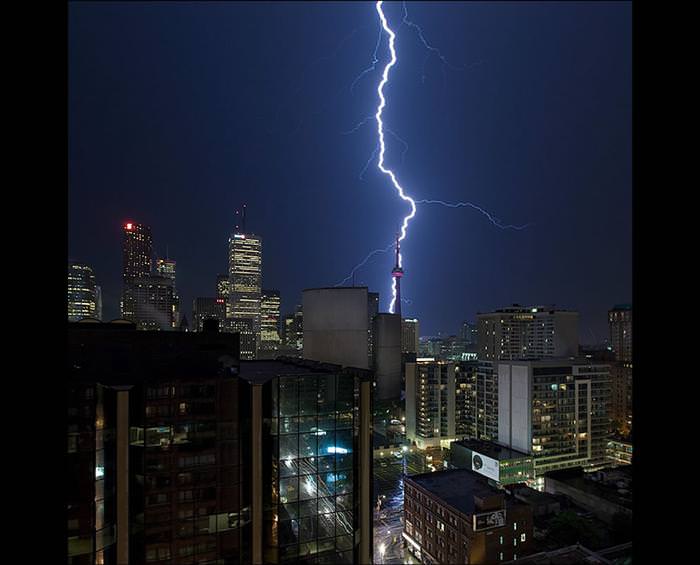 Lightning and Toronto tower have it out.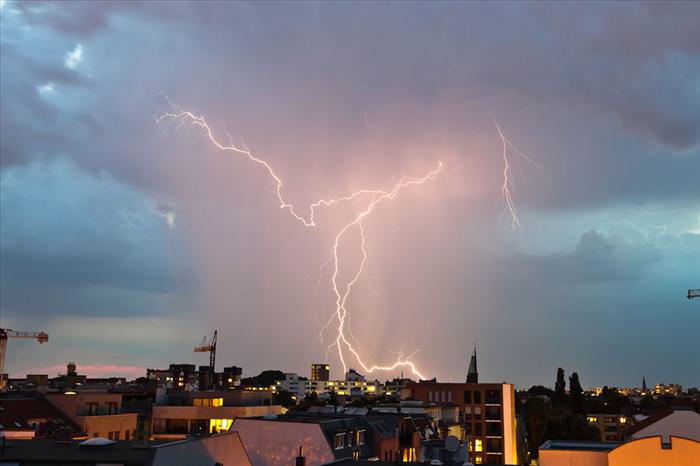 Pink lightning over Berlin.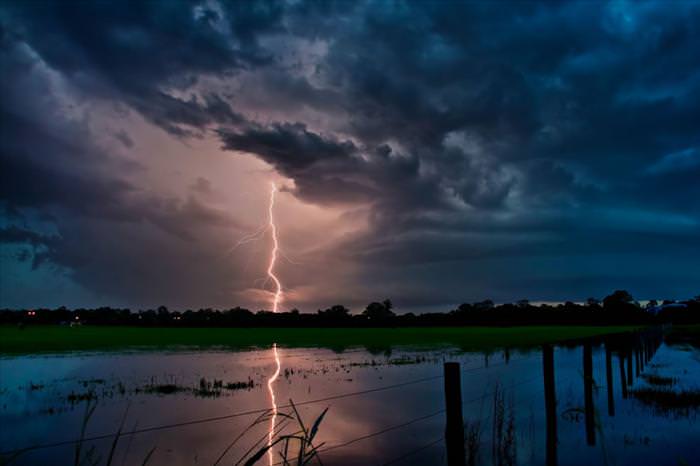 A solid strike at Brisbane.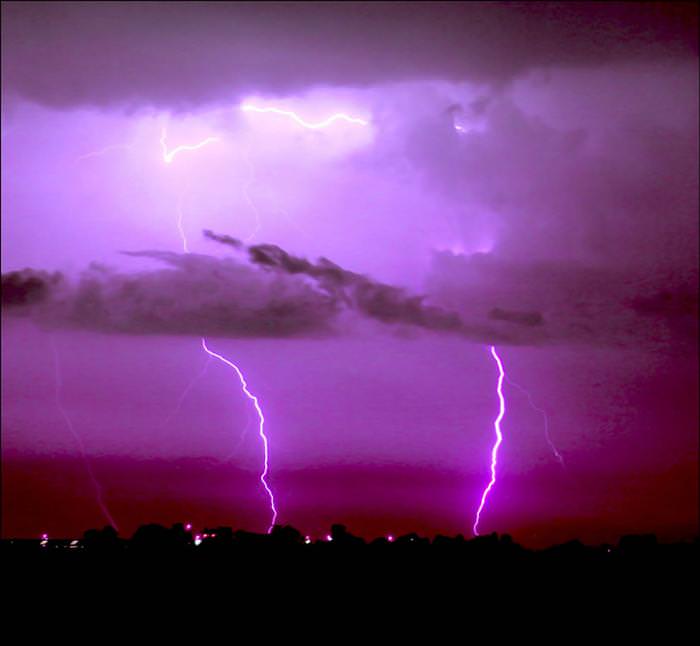 The sky was painted purple and pink, and a double lighning strike hit the ground...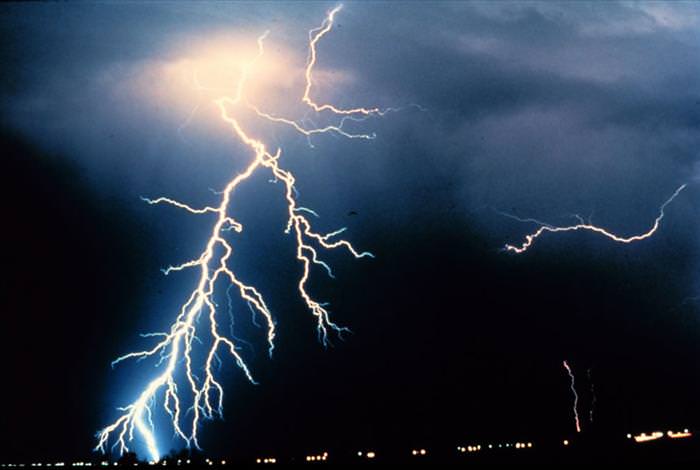 Huge lightning strike.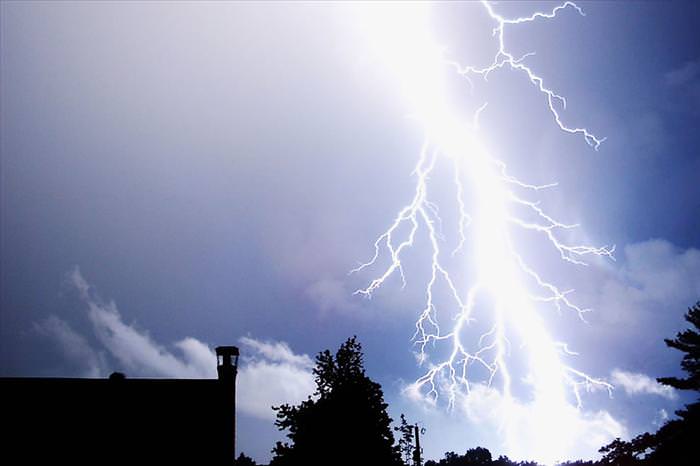 The dreaded chain lightning.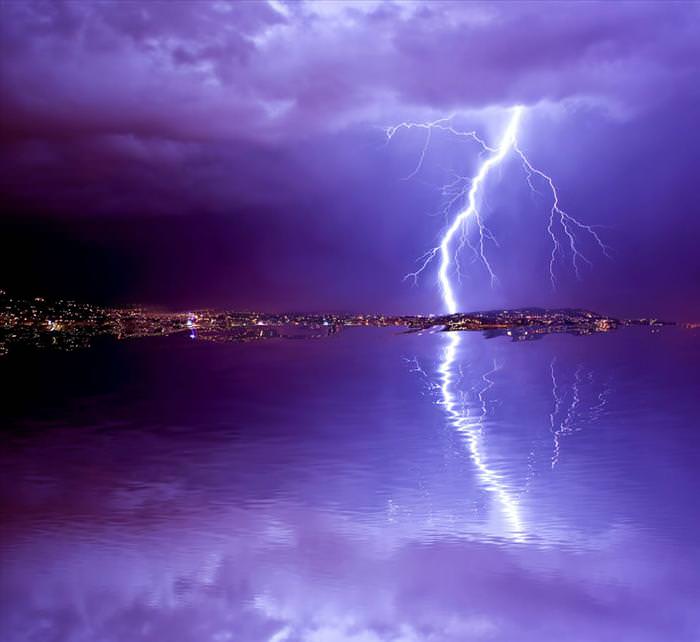 With lightning like this, best to stay inside!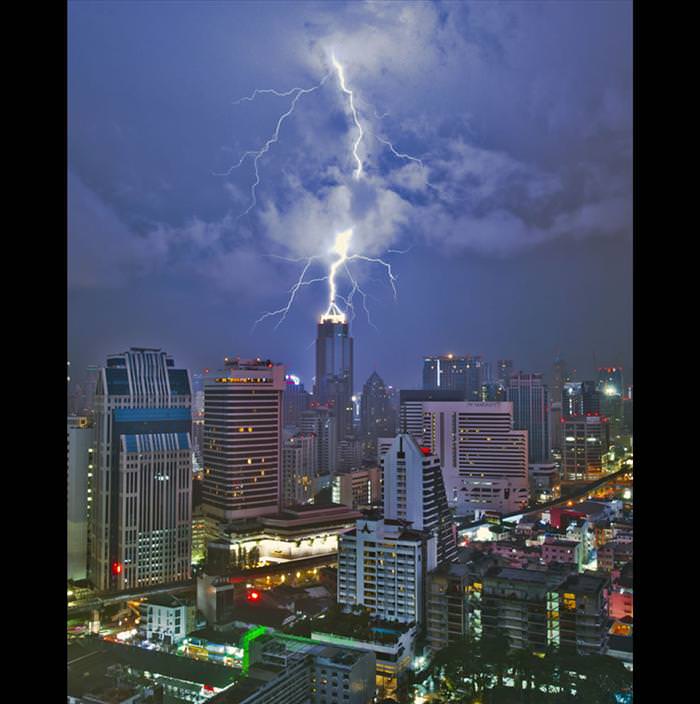 Try as you might, lightning, this building won't melt!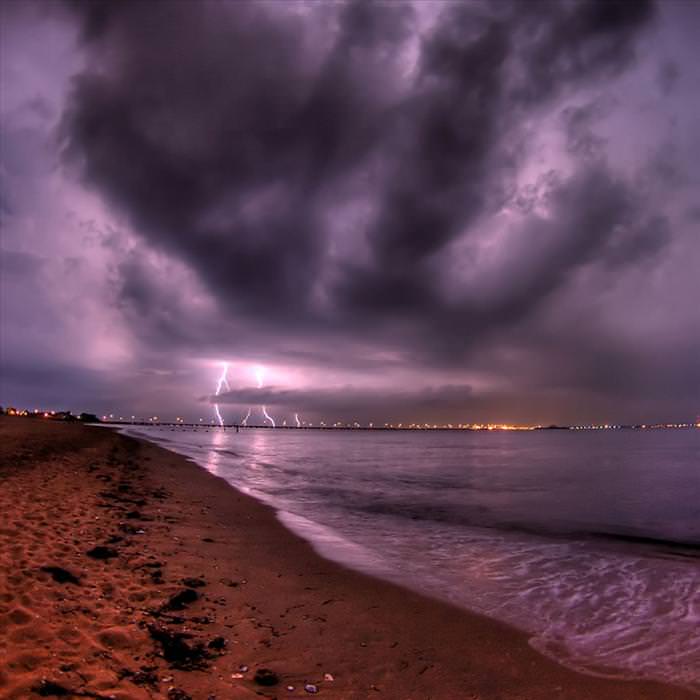 Lights up ahead - Hampton Roads Tunnel, Norfolk, Virginia.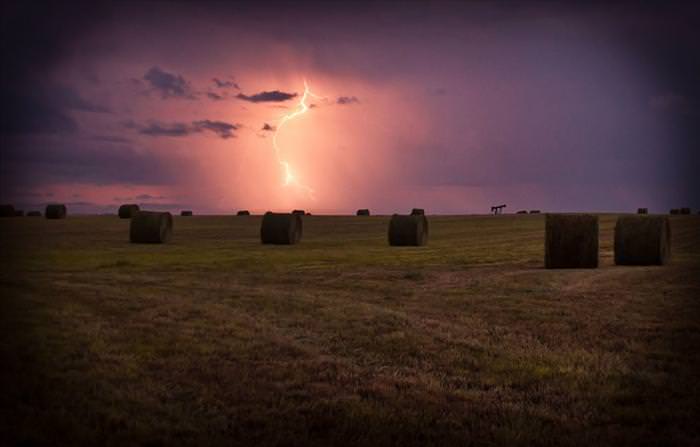 A prairie lightning storm.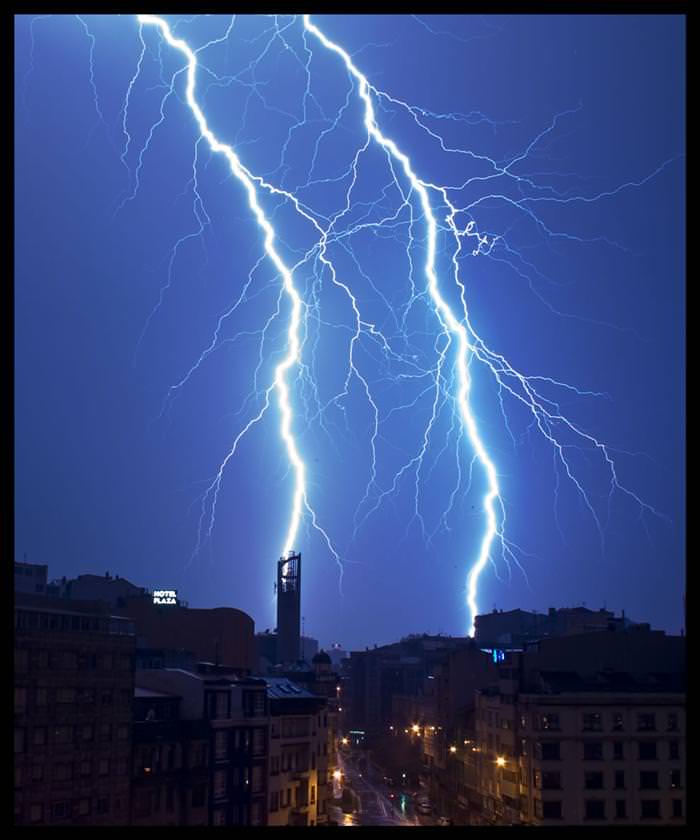 Twin lightning strikes.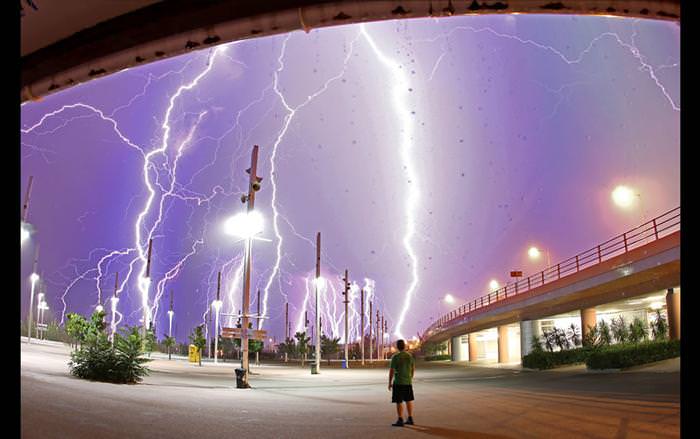 You might want to seek cover...