Instructions: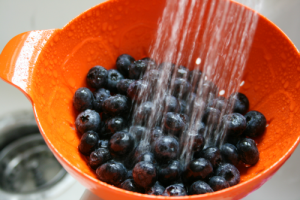 Start by washing your blueberries in cold water and lining baking sheet or wax paper on a tray big enough for all of your blueberries.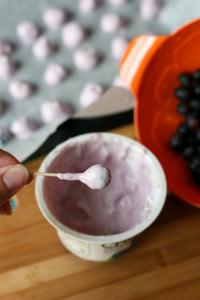 Once your tray is ready and the blueberries are washed, use a toothpick to dip each blueberry into the Greek yogurt and swirl it around. When the blueberry is nicely coated with yogurt place it on baking sheet, take out the toothpick (use a second toothpick or a small fork) and keep on going with the rest of the blueberries.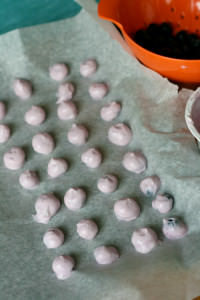 Take your tray and put it into the freezer, let it sit there for at least an hour. After that you can remove the frozen yogurt covered blueberries from the tray and put them in a ziplock bag which won't take as much space in your freezer.