Acadia National Park can be found along the coastline of Maine. It may not be one of the most famous American parks, but it is among the 10 most visited US parks every year, when more than 2 million tourists come pouring in. However, since the area includes more than 47,000 acres of trails, lakes, forests and mountains - there's room for everyone!
The park offers a plethora of activities, including biking, horseback riding, kayaking, climbing, hiking and bird watching - not to mention photographing the beautiful landscapes!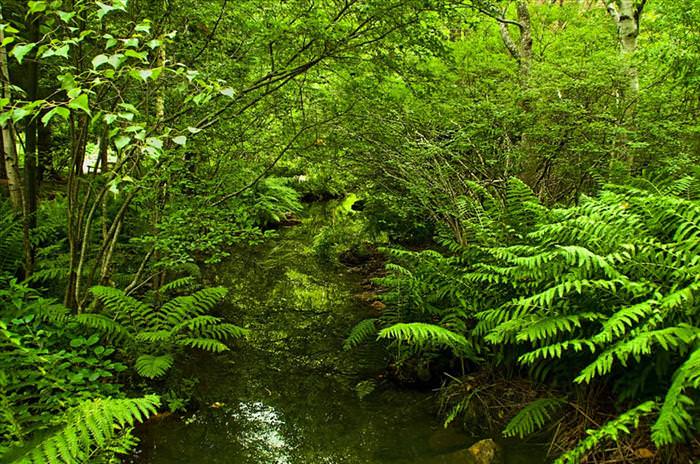 Mount Desert Island is the largest island found off the coast of Maine. Acadia National Park is actually made up of a group of islands.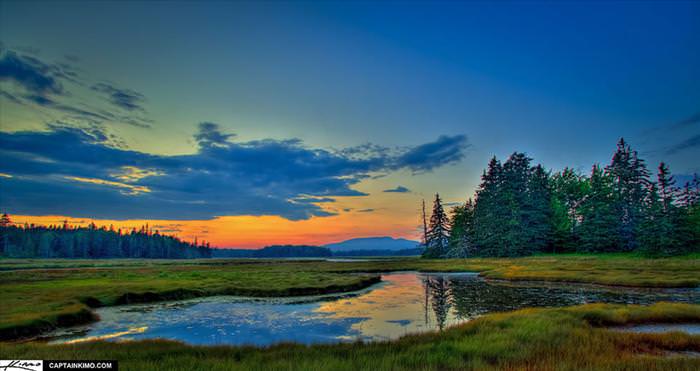 A gorgeous sunset over Pine Tree Mountain. This park offers visitors a truly spectacular landscape comprised of blue lakes, green forests, marshes, rocky shores and islands.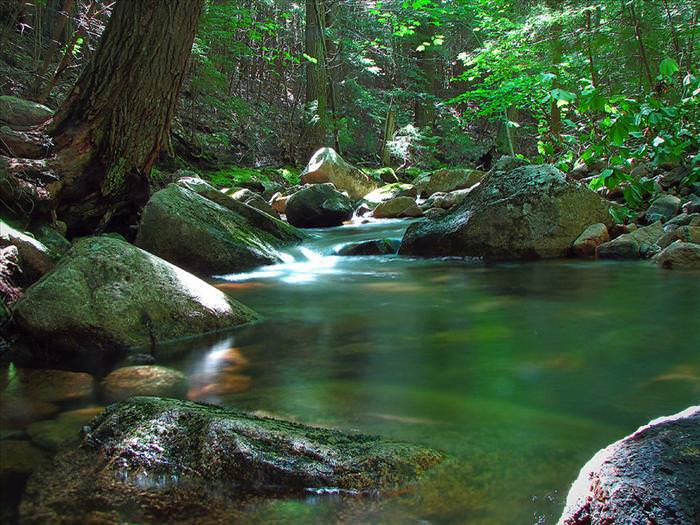 Acadia Park encompasses an area of about 45,000 acres, that contain many natural surprises and beautiful resting places, like this stream near Gorge Trail.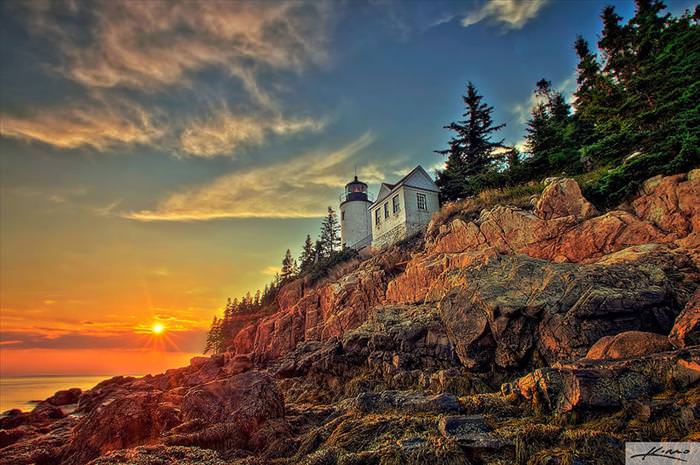 Getting to Mount Desert Island used to be a very risky endeavor, and many ships crashed after hitting rocks. In 1855 it was decided that a lighthouse was needed, and it was complete in 1876. It may no longer be in use (someone calls it home now) but it is still makes for a beautiful view.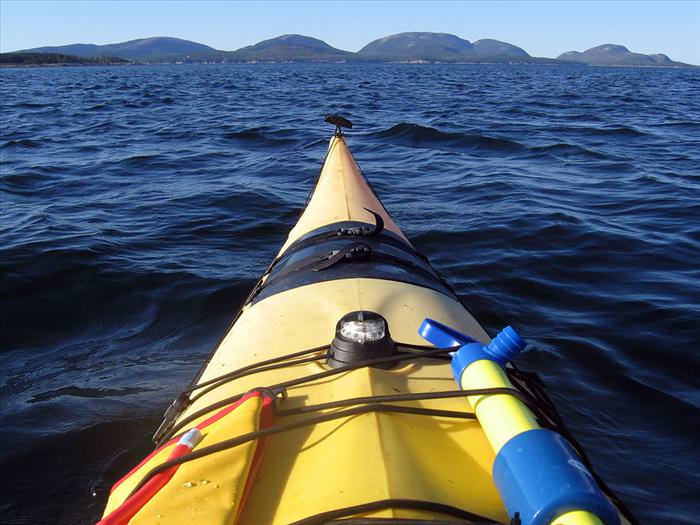 Kayaking at Acadia is a common tourist attraction for those who want a fun and quiet time, unlike more extreme forms, like white water kayaking.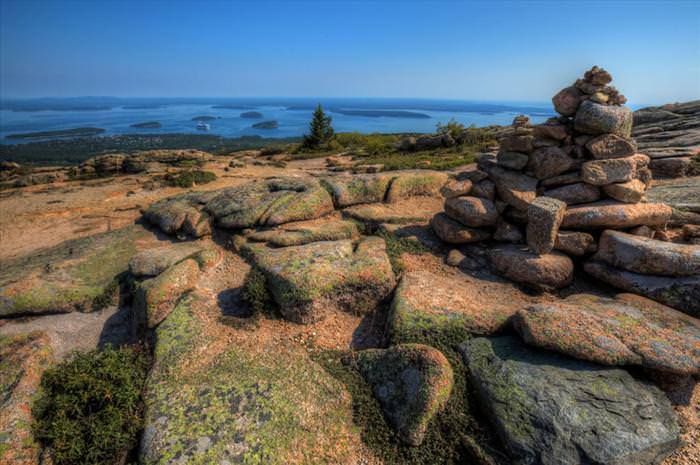 On the Cadillac Mountain trail, looking at Bar Harbor, Maine.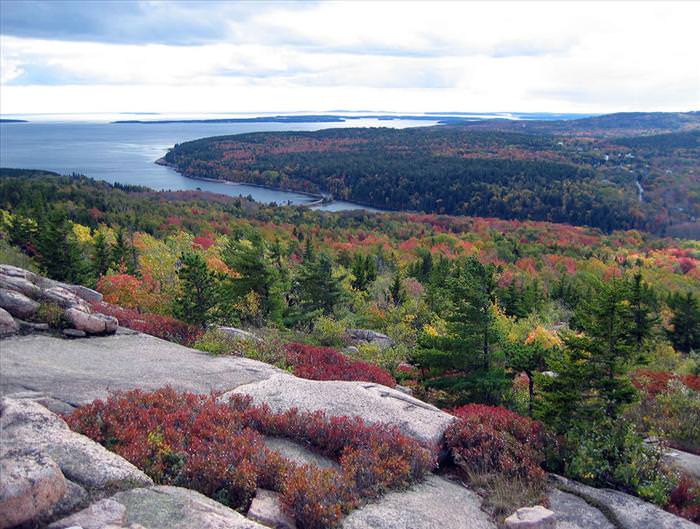 A view from Gorham Mountain in autumn. The mountain is mostly made of pink granite.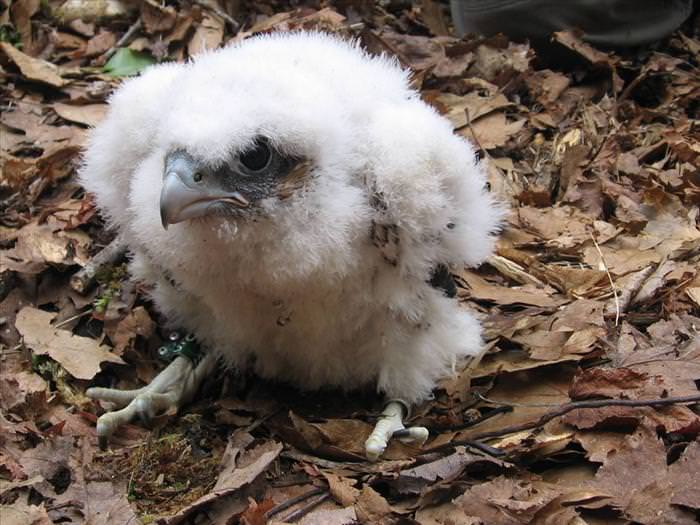 A chick of Peregrine Falcon gets a band on its leg to help the park workers keep track of the population. This species of predator birds was almost extinct 40 years a go, but their numbers have been growing at the park since reintroduced to it in 1984.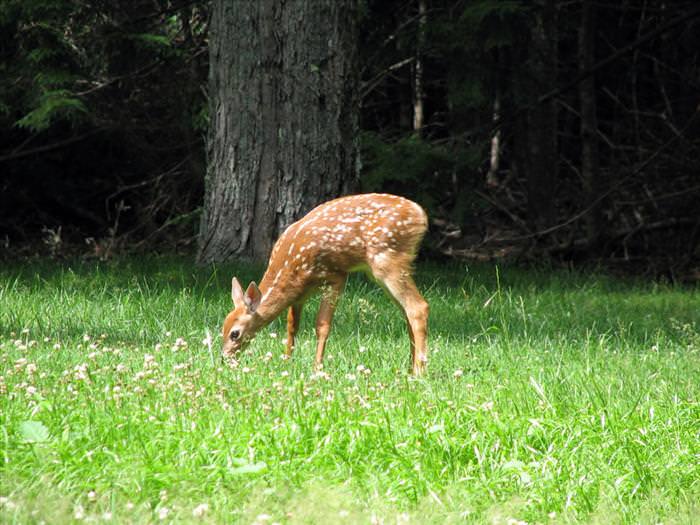 A fawn enjoying summer.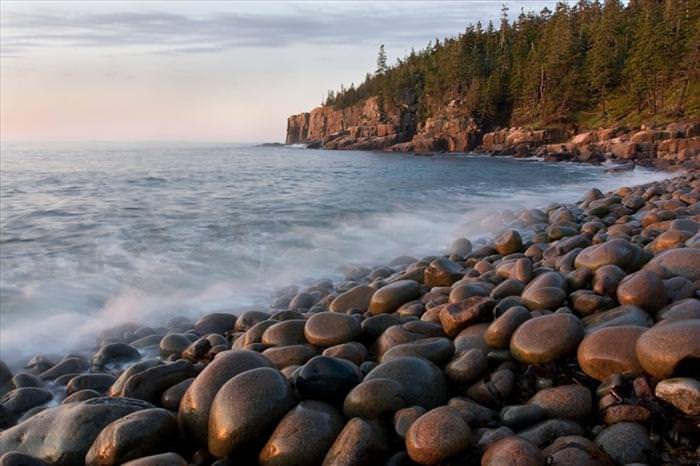 The rocky shore of the park in Maine.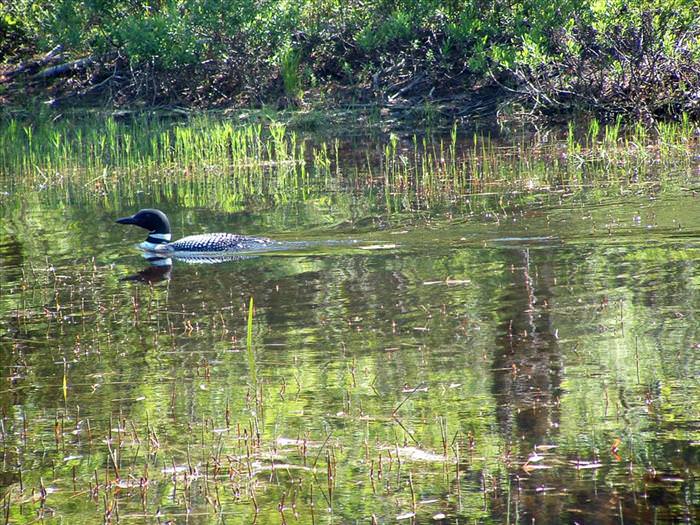 More than a fifth of the area of the Acadia National Park is considered wetlands (swamps and marshes), and as such host marine life such as this loon.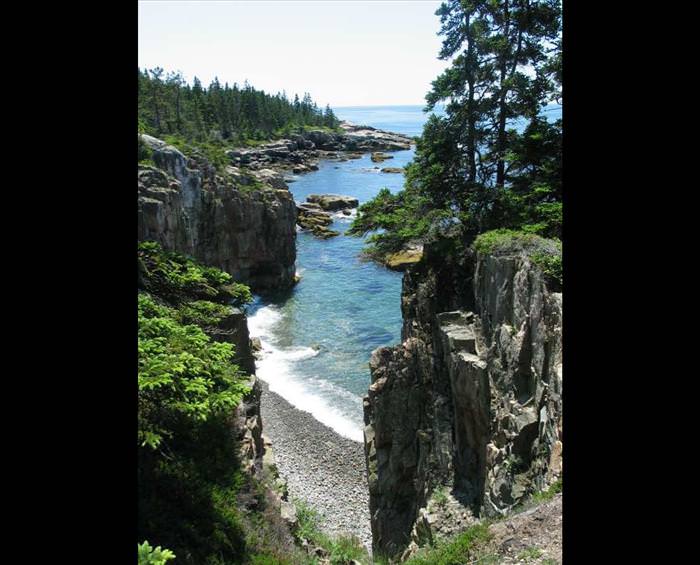 Schoodic Coast.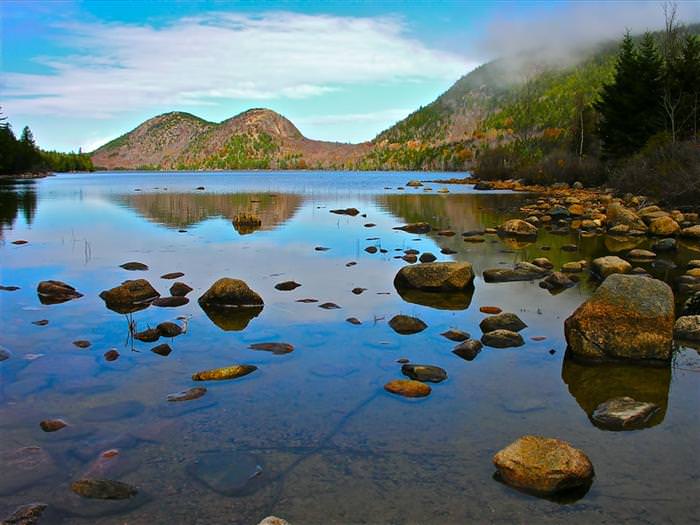 Bubble Pond on Mount Desert Island.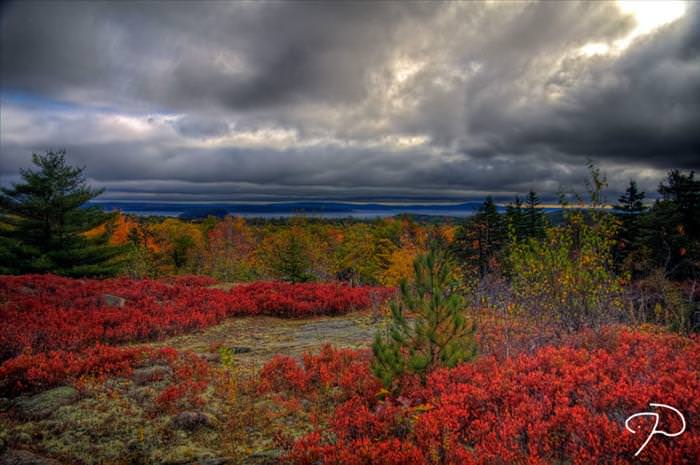 The blueberry bushes found on Cadillac Mountain near Bar Harbor in Maine. This is the tallest mountain on the east coast of the US.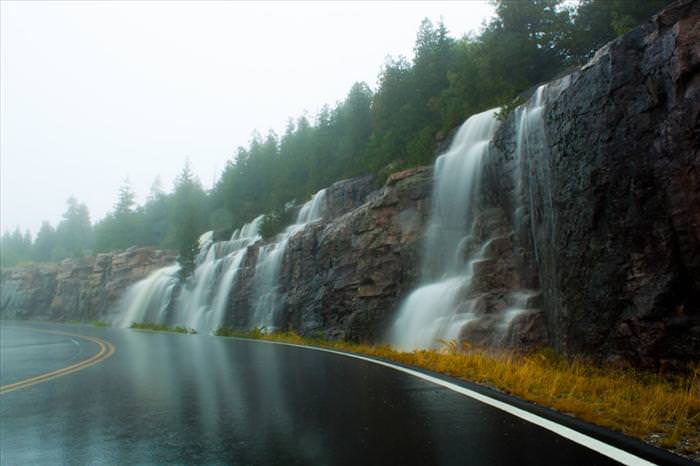 During storms, terrified drivers can enjoy these natural waterfalls along their route.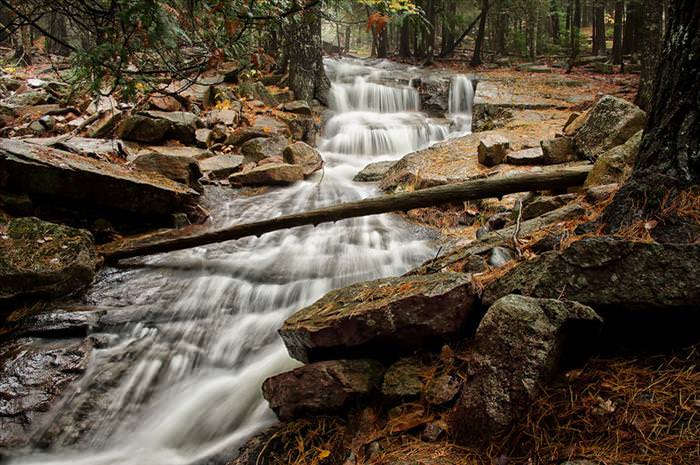 A more permanent waterfall in the forest.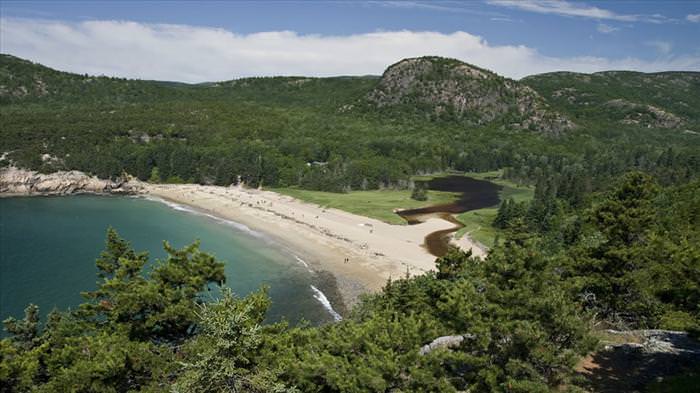 Not only rocky beaches. This sandy beach is found between mountains and rocky beaches on mount desert island. This is one of the most popular hangouts on the island - for good reason!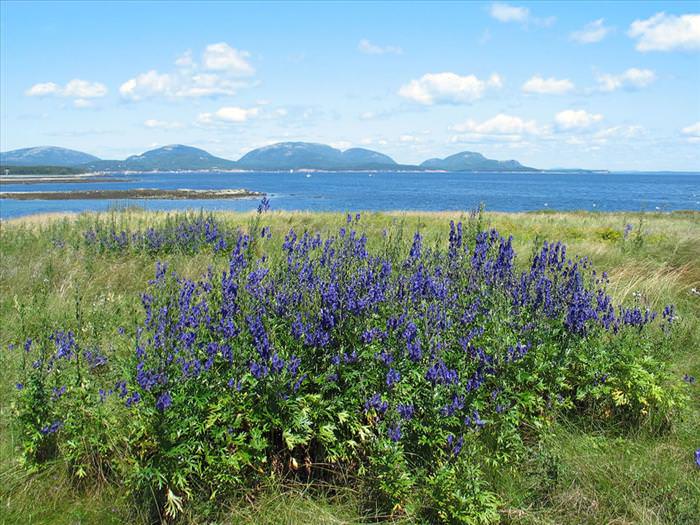 Summer flowers on Baker Island.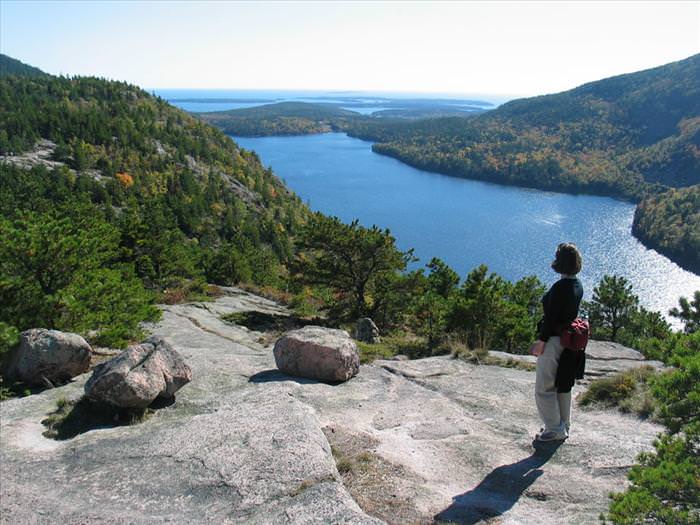 Just breathing in the amazing view.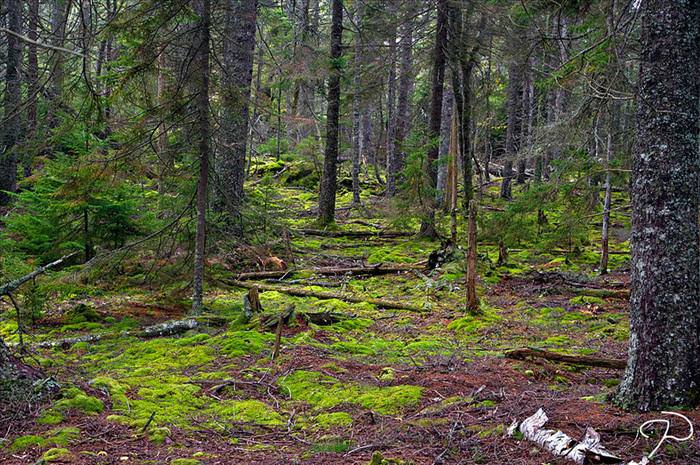 The woodland areas of Isle au Haut.
Submitted by user: Lauren K.