Icebergs contain huge amounts of the water in the world, and they are much more than just ice mountains, floating through the cold ocean waters. They are giants, and we have to be careful around them, because as beautiful as they are, they are also unpredictable and dangerous to be near, their sheer size makes any of their movements a hazard. But first and foremost, these are an impressive part of our planet, and seeing them is awe inspiring.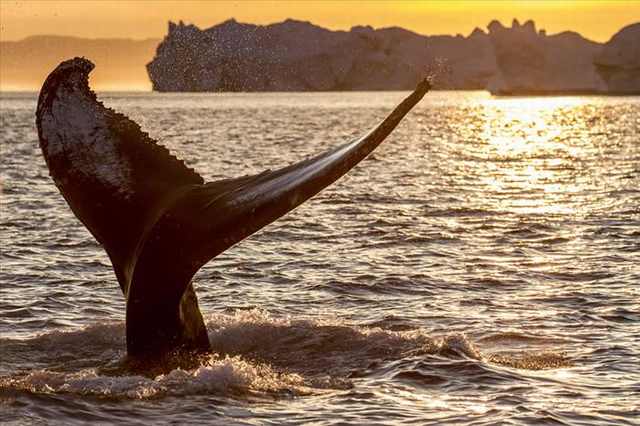 Icebergs are born of pieces of glaciers or larger icebergs that have broken off. This process can be dangerous, as when an iceberg melts, it might flip over and cause a huge wave. That is why boats mostly stay clear of icebergs. In this photo we see a whale fluke at Jacobshavn isfjorn, Greenland.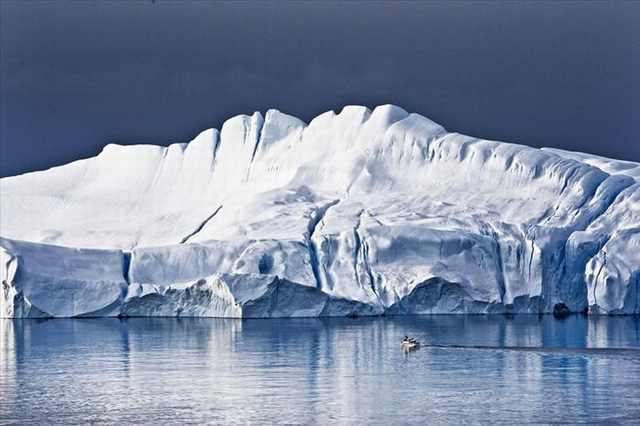 Huge icebergs and glaciers make us feel very tiny. To qualify as an iceberg, a piece of floating ice must be larger than 5 meters (16 foot) across. Small icebergs are known as bergy bits and growlers, and can endanger ships by hitting them without being spotted first.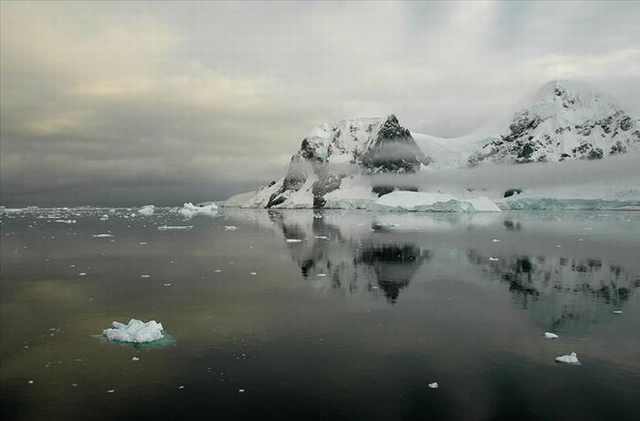 Antarctica. The word 'iceberg' comes from Dutch and means 'ice mountain'. That makes a lot of sense.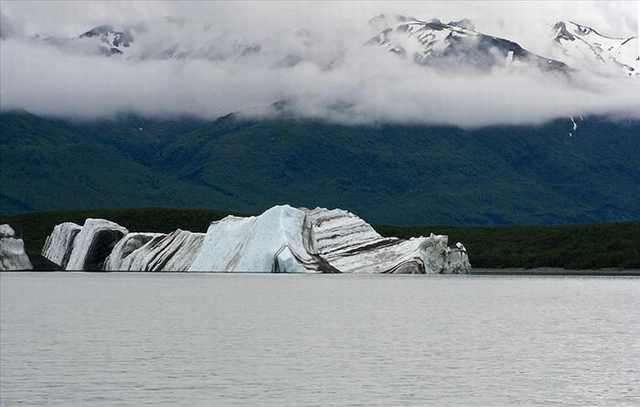 The colors of an iceberg can tell us a lot about its nature and origin. White icebergs have a lot of air bubbles trapped inside them. The blue icebergs are dense and probably freshly broke off from a glacier. Green/blackish bergs may have come from the bottom of glaciers. Dark striped brown ones carry rocks in them from their trek down a mountain.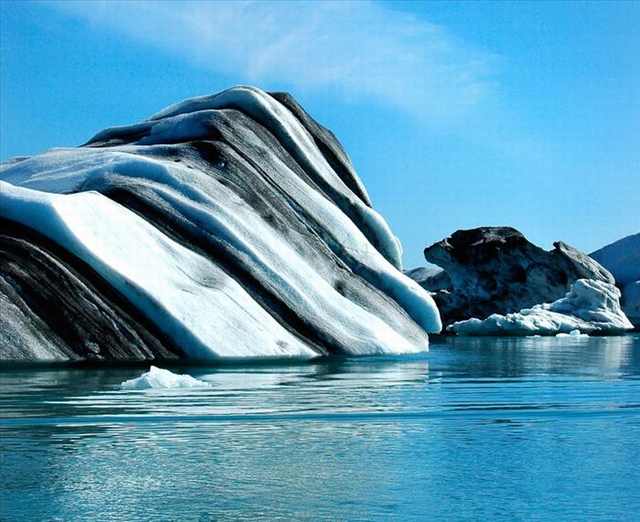 Black stripped berg in Jokulsarlon. How high an iceberg floats is dependent upon its size, density and the density of the water. The reason we have the phrase 'the tip of the iceberg' is because many of them only show 10% of their total size above water, and if they flip, a mountain suddenly seems to grow before your eyes.
An iceberg flipping over...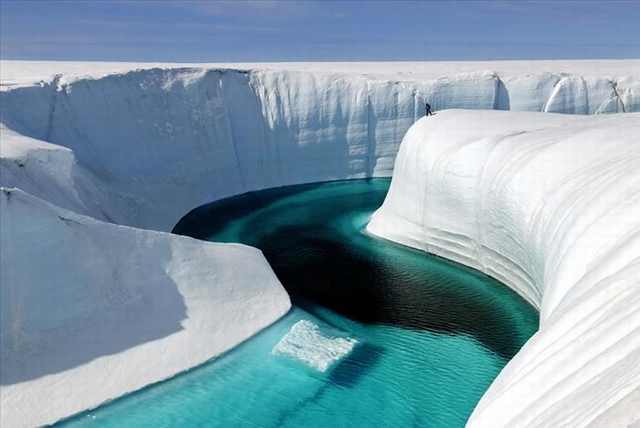 A stranded iceberg awaiting the sunrise at Hudson Bay, Manitoba.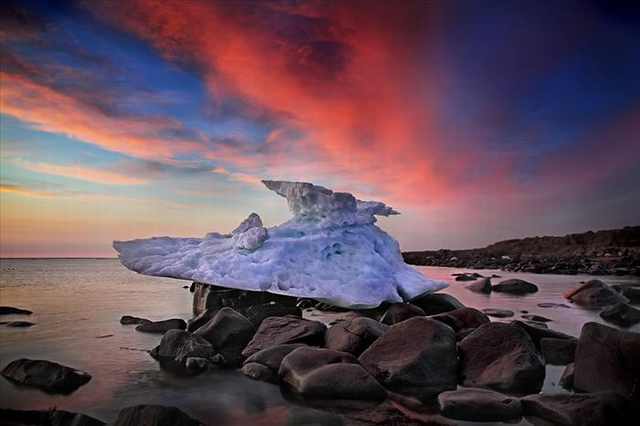 A melted water channel in the usually uniform Greenland ice sheet.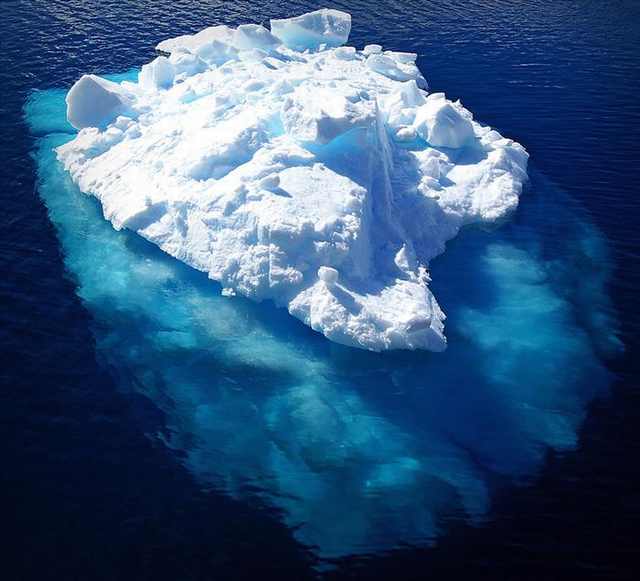 It's ironic that the largest amount of freshwater are far away from the places that need them the most. Almost 70% of all fresh water on earth is locked away within the polar ice caps. If we were able to melt just the new icebergs forming every year, we could hydrate every person on the planet for months.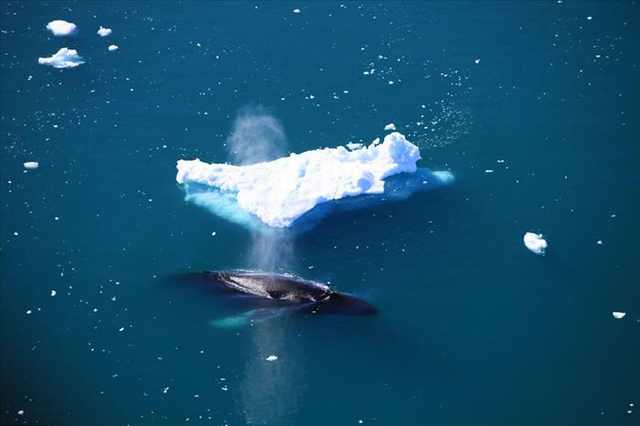 A humpback whale blowing some water next to a Greenlandic iceberg.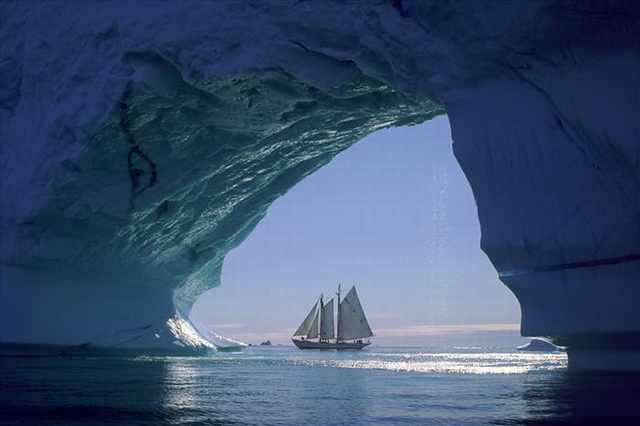 A brave sailboat as seen from a huge ice cave.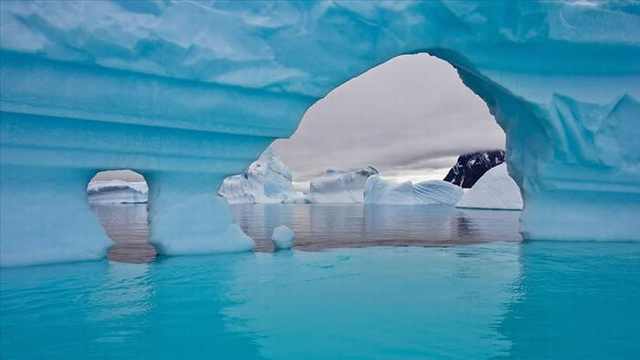 An 'iceberg graveyard' in Antarctica. This is where many icebergs go to die.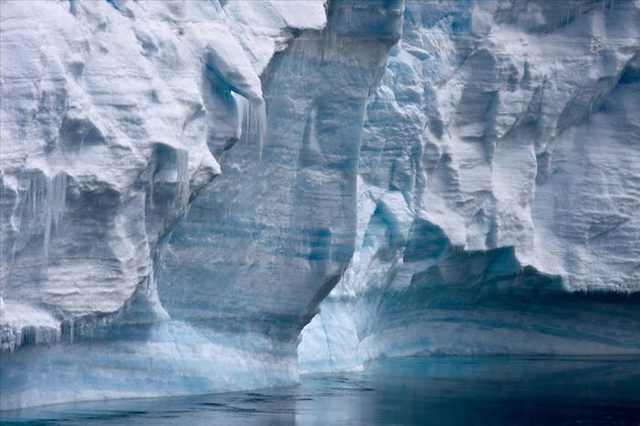 The interior of an iceberg.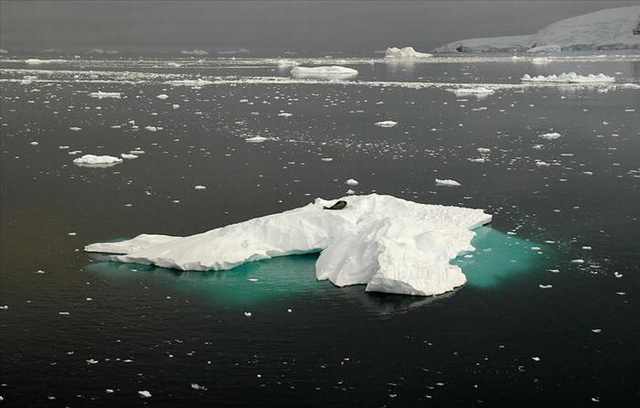 A seal resting on an iceberg.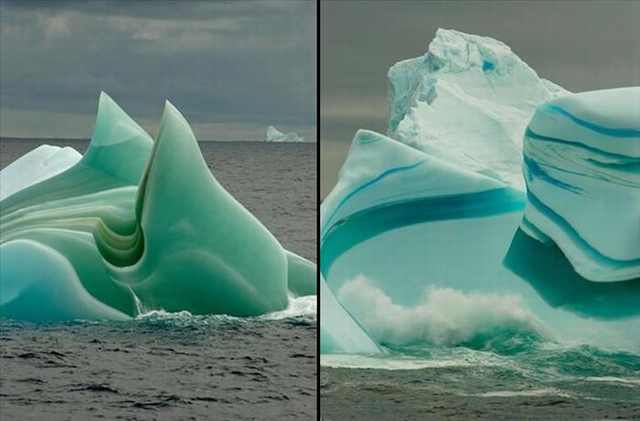 The reason for the jade-like color of these icebergs is because sea water froze deep under the ice shelves of the ice caps. When they break off and create icebergs, they are green because of the organic matter dissolved in the seawater that made the iceberg.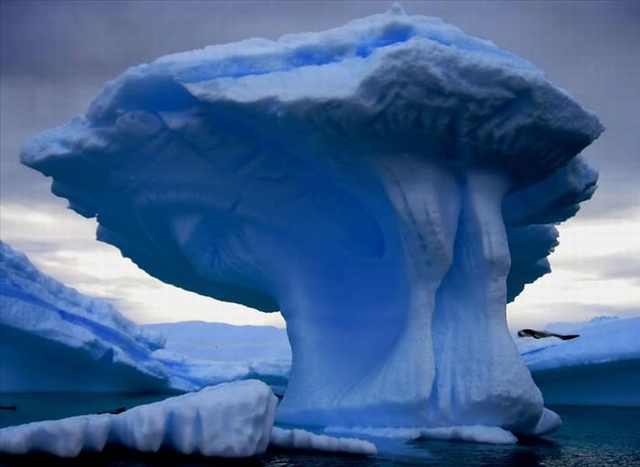 The smallest icebergs are called growlers, and they are about the size of a small car. Next come the bergy bits, which are about the size of a small house. Then come icebergs in small, medium, large or very large. On average, icebergs tend to weigh 100,000 to 200,000 metric tons.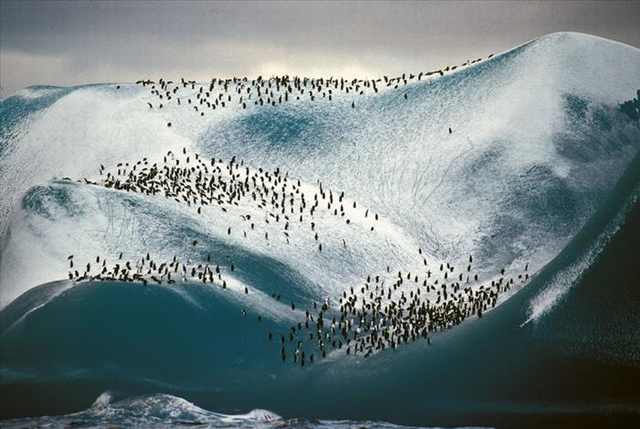 An iceberg carrying a colony of Adelie Penguins in Antarctica.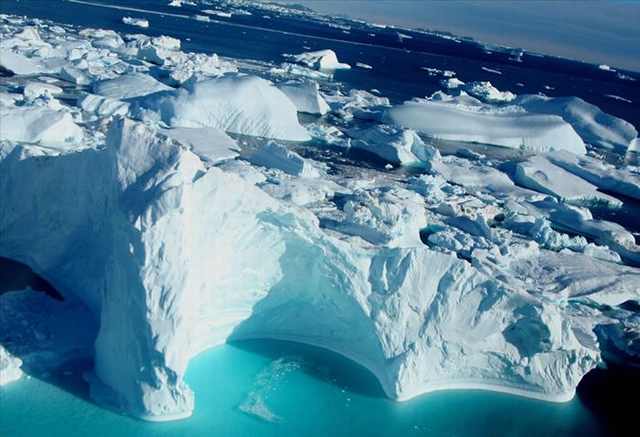 An aerial view of icebergs in Capy York, Greenland.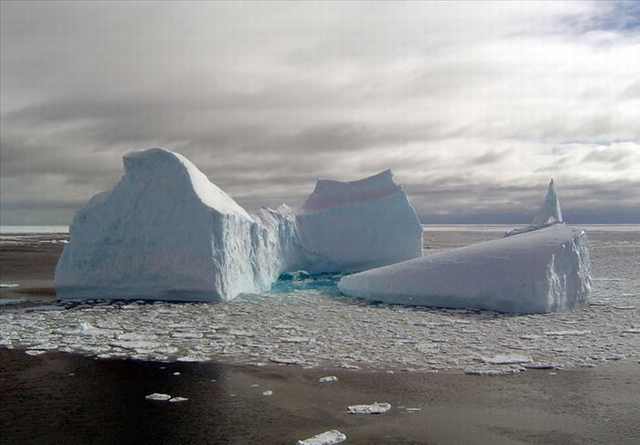 When an iceberg reaches warmer waters, it is the beginning of the end. The new climate will attack it on all sides, and the iceberg, meeting warm air, has parts melting into pools, than may trickle down and widen cracks and breaks in the iceberg.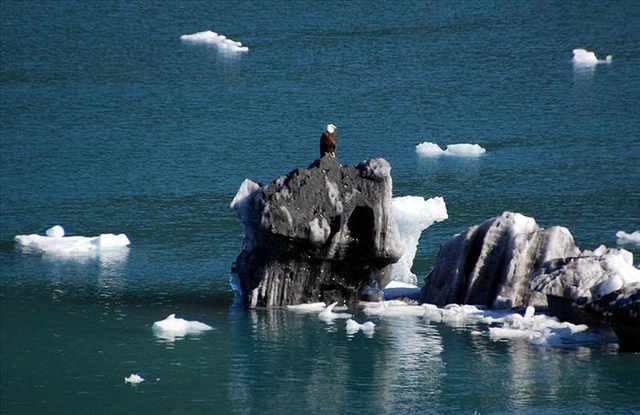 Icebergs do provide perches for all kinds of animals, such as the bald eagle, cormorants and gulls.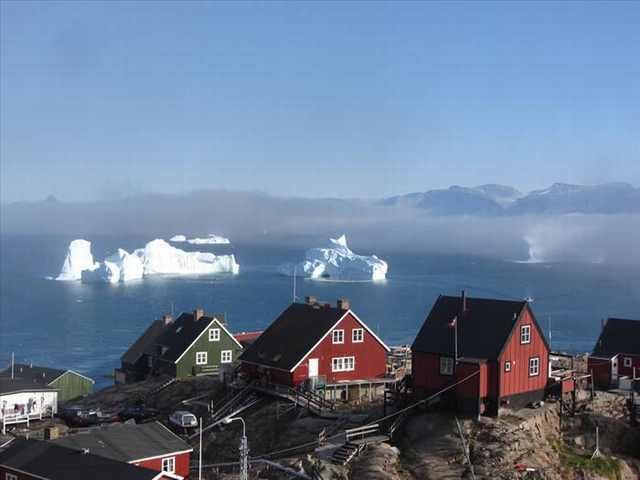 In Uummannaq in North Greenland, you can just look out the window and see some travelling icebergs.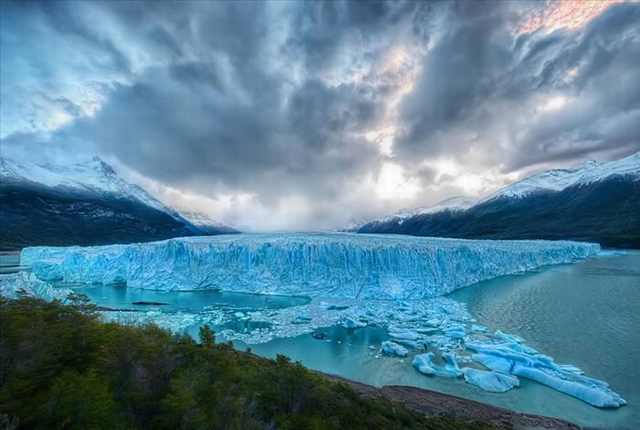 Perito Moreno glacier. Every few minutes, visitors can hear huge shards of ice detach and fall into the lake below.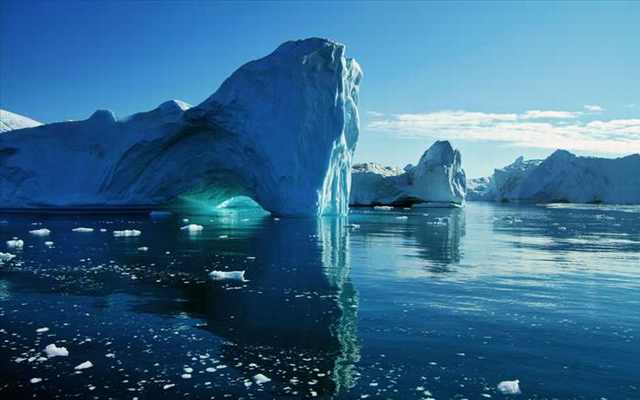 Icebergs may seem quiet and ancient, but they are unpredictable at the best of times.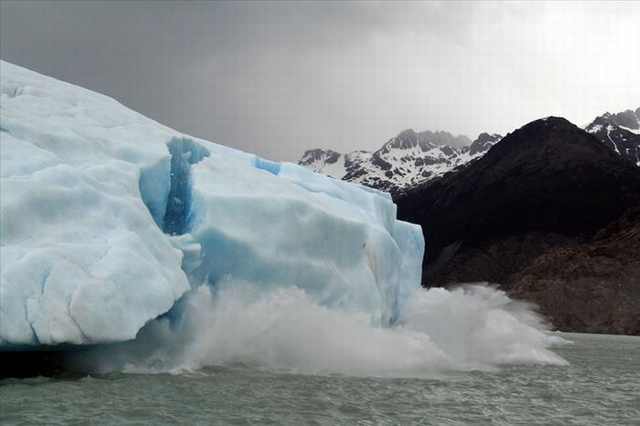 Birth of an iceberg out of the glacier.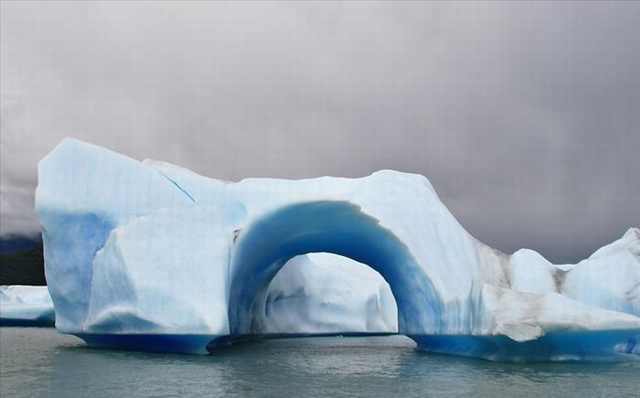 Don't think icebergs don't have architecture. Nature does and we imitate...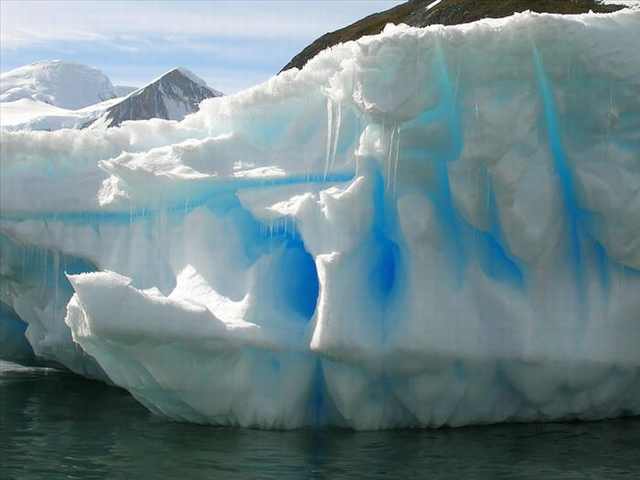 The iceberg Fiesta at Cuverville Island.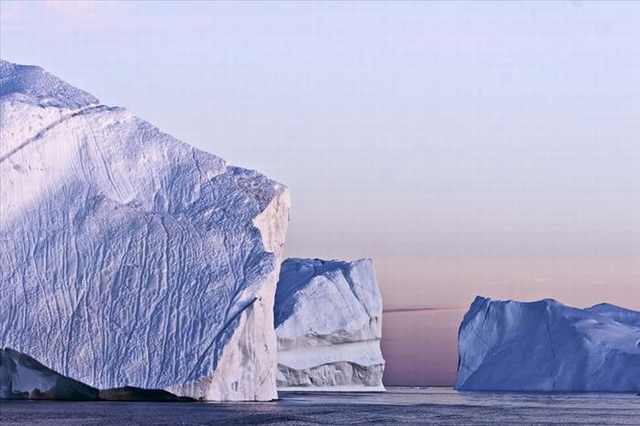 Glacier calving in Greenland may produce up to 15,000 icebergs a year!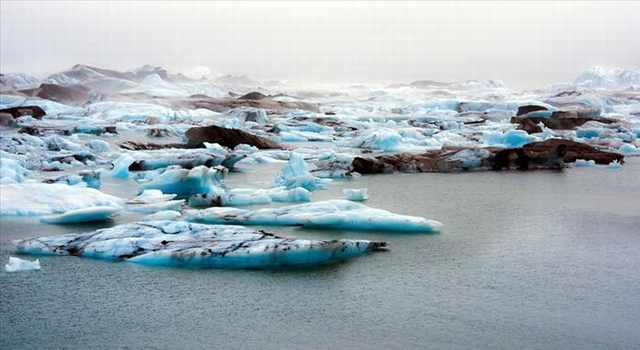 A peaceful place to admire the ice in Iceland.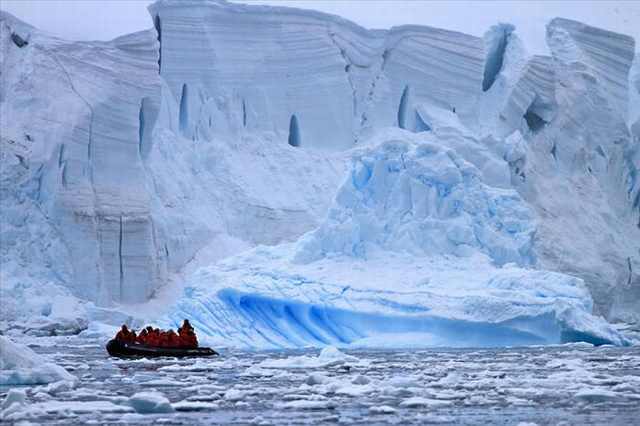 A small boat of brave explorers near huge icebergs in Antarctica. They have taken a risk, not knowing if the iceberg will move.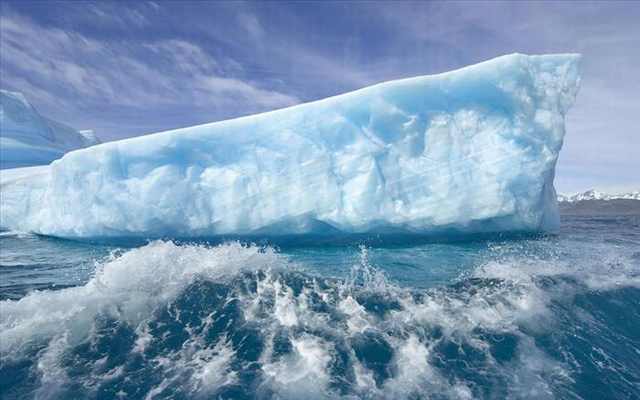 Beautiful baby blue icebergs and waves in stunning Greenland.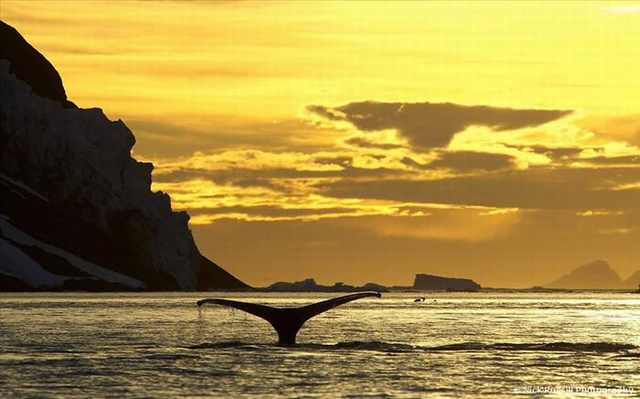 And sunset comes down on the Humpback whale, time for us to take our leave...