Another year is coming to a close. The last two years have been tough on all of us, owing primarily to the coronavirus pandemic. Even though we made some headway in managing the rampaging virus, new variants and general uncertainty make it difficult to be hopeful about the future. Regardless, it's always good to look on the bright side, particularly when we are about to begin a new year.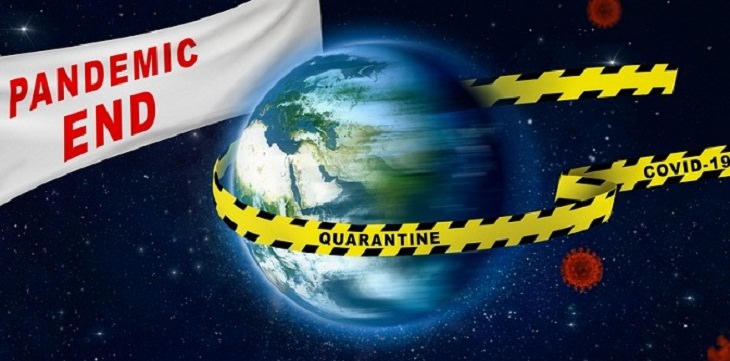 The pandemic still looms large, and COVID numbers continue to rise in many places all over the world. The emergence of the Omicron variant has only made things worse. So, as another pandemic year is coming to an end, how can we be hopeful that 2022 will be better? Honestly, no one has a definitive answer, but there are reasons to be optimistic.
Firstly, let's remember that vaccines have played a key role in protecting people from COVID. As 2021 comes to a close, data shows that 48.3% of the world's population has been fully vaccinated. The numbers will only increase as countries ramp up their vaccination drives. Moreover, at least one type of vaccine is now available for anyone 5 years and older. Vaccines for children ages 4 and under are undergoing clinical trials, and they are likely to appear in the middle of 2022.
New COVID-19 treatments are also coming. Recently, the Food and Drug Administration authorized Pfizer's pills for COVID patients at high risk for severe illness. Health experts say that these drugs significantly reduce hospitalization and death from the disease and can be administered at home.
So, as full vaccine eligibility for all ages gets closer and new treatments for COVID keep coming up, there's reason to believe that we will have better control over the pandemic next year.
2. The Winter Olympics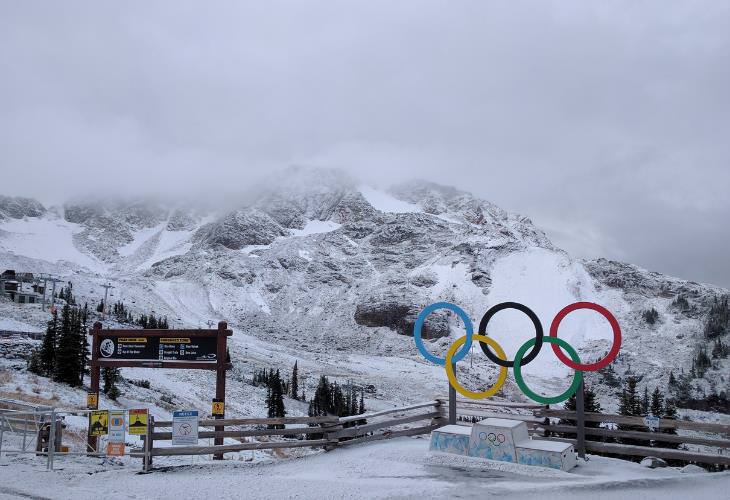 The Winter Olympics are scheduled to take place in Beijing in February 2022, and they promise to bring a lot of cheer to sports fans. A record number of 109 events across 15 disciplines in seven sports will take place in the tournament. These seven sports include biathlon, bobsledding, curling, ice hockey, luge, skating (which consists of figure skating and speed skating), and skiing. Seven new events have been added to the Winter Olympics 2022: men's and women's big air freestyle, women's mono bob (also called single person bobsled), mixed team competitions in freestyle skiing aerials, ski jumping, snowboard cross, and a mixed relay in short track speed skating.
It will be a challenge to hold the mega event during the pandemic, so let's hope it goes through without any hurdles. After all, nothing unites and excites us like sport.
3. Mindful vacations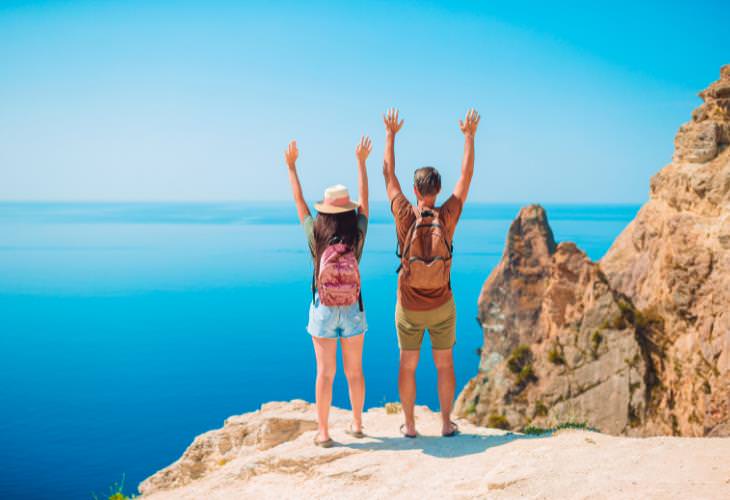 Traveling is still seen as a cautious act, despite people getting vaccinated. After all, the pandemic still isn't over, and new variants continue to pose a threat. But we saw that in 2021, travel made a slow yet steady comeback, and travel experts predict that 2022 will see a rise in mindful travel or traveling to heal.
Traveling is known to have a positive impact on people's emotional well-being. Many of us didn't realize how important travel was until it was no longer an option. Getting away on small vacations is, hence, expected to be the go-to form of self-care in 2022. Road trips to nearby places will likely see a rise in the coming year, as people feel safer traveling in their own vehicles amid the pandemic. This means that domestic travel will likely increase. There will still be some uncertainty and unpredictability throughout 2022 as well, but more and more people will look for mindful travel as a form of rest and relaxation in these stressful times.
4. Vaccines for HIV and malaria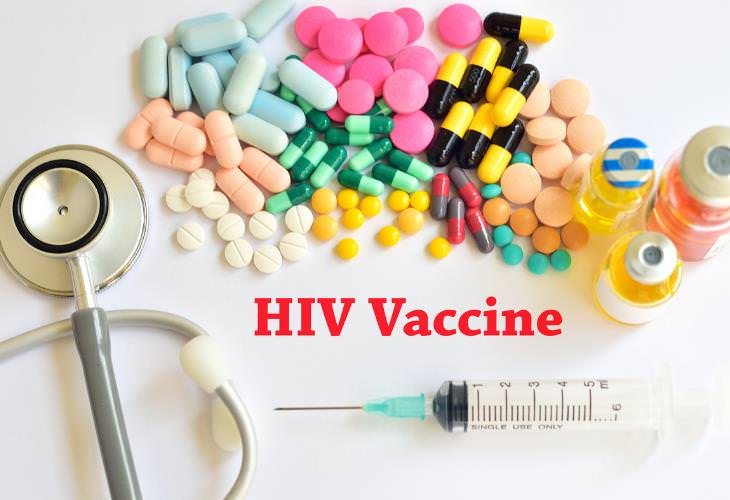 The success of coronavirus vaccines based on messenger RNA (mRNA) sparked hope of a new phase in vaccine development. Currently, Moderna is developing an HIV vaccine based on the same mRNA technology that proved to be useful in the development of coronavirus vaccines. The vaccine entered early-stage clinical trials in 2021, and preliminary results are expected next year. If it proves successful, the HIV vaccine will end a four-decade quest for getting a vaccine against the virus.
Meanwhile, BioNTech, joint-developer of the Pfizer-BioNTech coronavirus vaccine, is also working on a malaria vaccine. Clinical trials are expected to start in 2022. Around 400,000 people die from malaria globally every year, and 1 million people die from HIV/AIDS each year. Successful vaccines against both diseases will be a groundbreaking moment in human history.
5. Flying electric taxis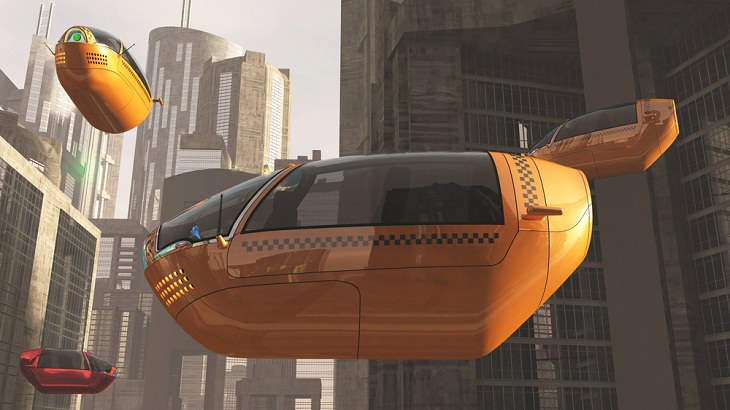 Whenever we hear or read any reports about flying cars, we tend to dismiss them as fantasy. After all, it's 2021, and flying vehicles still aren't roaming our skies. But it looks like flying taxis, or electric vertical take-off and landing (evtol) aircraft, might be entering our lives soon.
Test flights for flying taxis will be amped up by several companies in 2022. The aim is to get the vehicles certified for commercial use in the next couple of years. Joby Aviation, a California-based company, has already launched a full-size prototype five-seater vehicle with more than 150 miles (241 km) on a single charge in 2021. That was among the longest flights ever performed by an electric aircraft. The company now has plans to build more than a dozen of vehicles. Also, Germany's Volocopter performed the first flight of its electrical air taxi in France in July of this year. The flying taxi, which looks like a tiny helicopter, can reach speeds of up to 30 km/h (18 mph). The company aims to have its air-taxi service in operation by the Paris Olympic Games in 2024.
Other companies, such as eHang, Lilium, and Vertical Aerospace, have also unveiled plans of launching flying taxis. So, keep your hopes up. Air taxis might be here sooner than we expect.
6. 3D-printed bone implants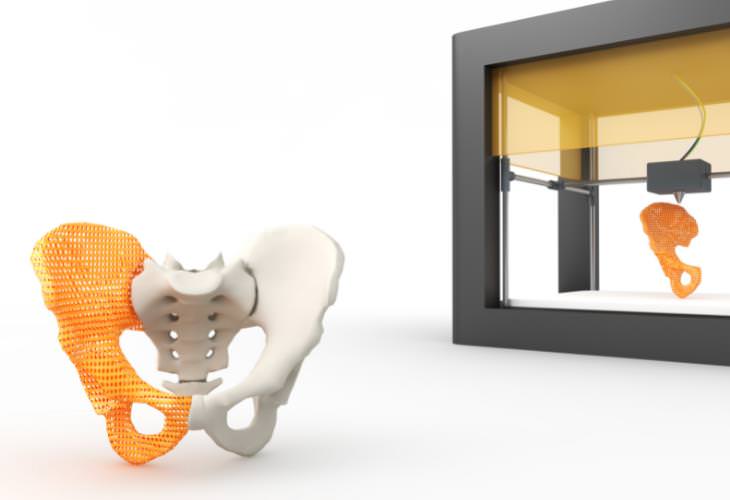 Researchers have been trying to develop ways to create artificial organs using 3D printing of biological materials for years now. 3D printing is already being used to produce toys, homes, and scientific tools, and scientists believe that the technology could be used to print live human body parts. The main aim is to take a few cells from the person in need and create fully functional organs for transplantation. This will do away with the long organ donor waiting lists and testing for matches.
However, recreating the body's complex biology is going to be quite challenging. But bones are likely to be less complicated. Particle3d and A.D.A.M., two startup companies, have both reported that they will have 3D-printed bones available for human implantation in 2022. Both companies use calcium-based minerals to print their bones. The bones are made based on the CT scans of patients.
A.D.A.M conducted initial research on rats in Ukraine, and the company says that its 3D-printed implants trigger natural bone growth and are biodegradable. The bone implants will eventually be replaced by the patient's bone tissue, says the company. Currently, they are seeking permission to begin the sales phase for bone implants in 2022. Particle3d's trials, on the other hand, were completed in pigs and mice. They reported that bone marrow and blood vessels grew into their implants within just 8 weeks.
The signs do look good, and if all goes well, 3D-printed bone implants will become a reality by the end of 2022. Additional animal trials are required by the US Food and Drug Administration (FDA).
7. More enhanced wearable health trackers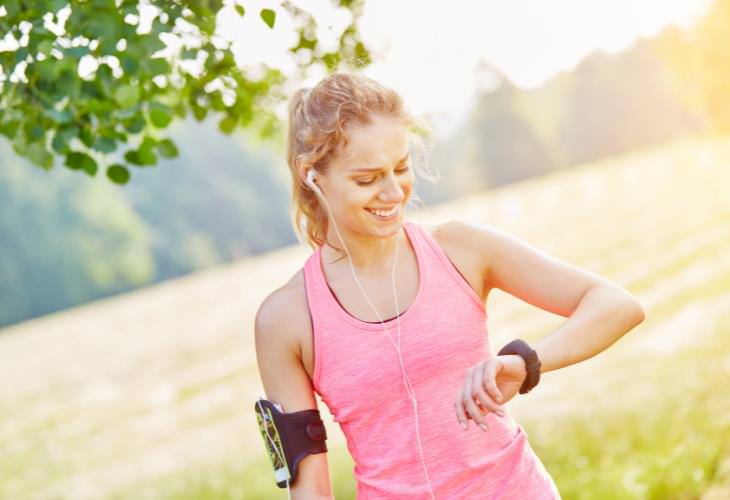 Wearable health trackers aren't a new concept. Smartwatches can already measure your steps, running and swimming speeds, heart rate, hours of sleep, and more. However, the next generation of fitness trackers is going to be much smarter. The new edition of the Apple Watch, expected in 2022, is reported to be able to monitor blood pressure, blood sugar, and alcohol levels.
Rockley Photonics, the company that's providing the sensor, calls the technology a "clinic on the wrist," which uses infrared sensors to detect medical readings through the skin. The company claims that this technology is better than the ones used in current wearables. Regulatory approval of such functions will take a while, but health nuts are keeping a close watch on the developments.
Share this post with friends and family...