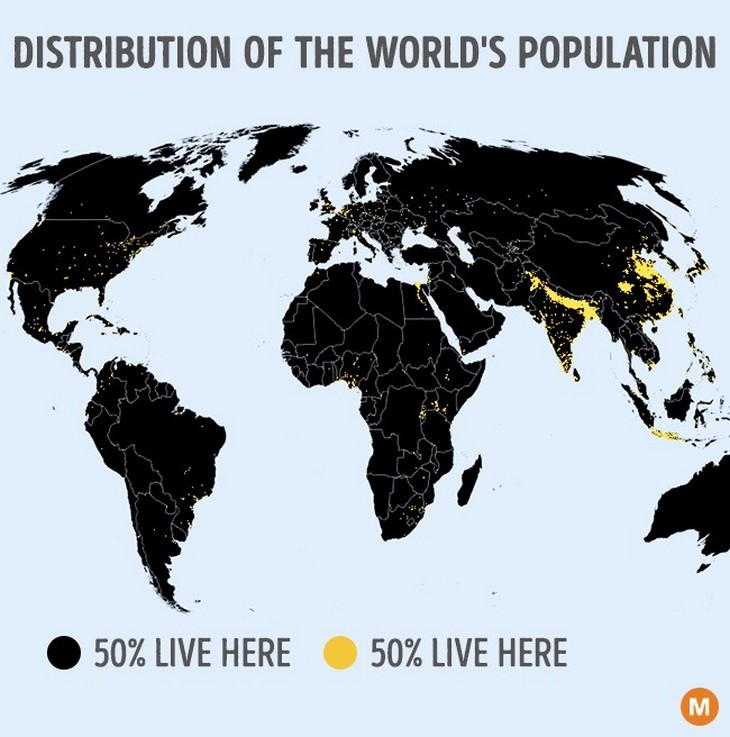 Isn't it incredible to see that there are just as many people living in the lighter areas as in the darker areas?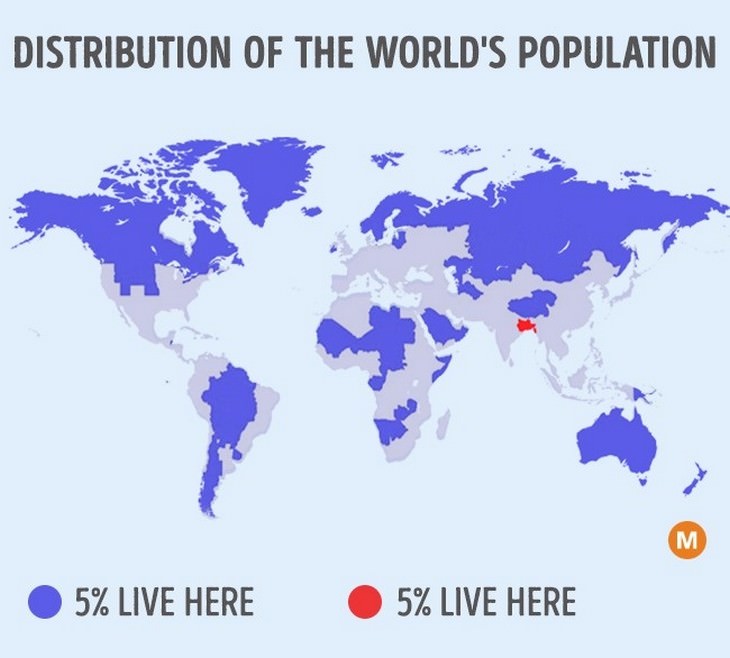 Furthermore, although many places are not completely uninhabited, they still contain a relatively small number of people. The populations in the blue and red areas shown above are the same size.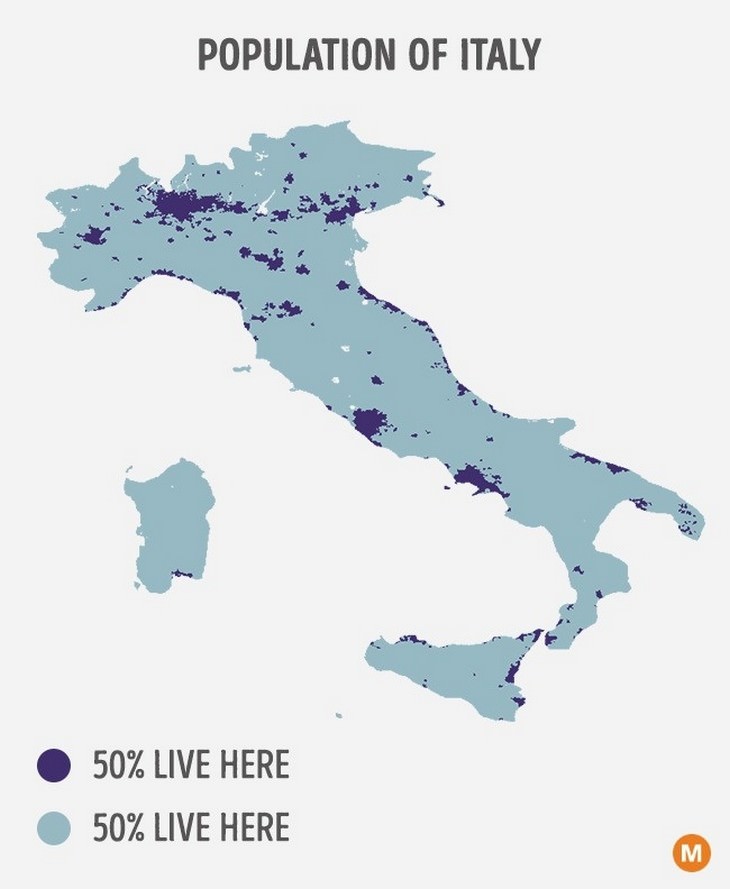 A country like Italy has half of its population residing in only 8% of the land. This is due to the number of hills and mountains that form the delightful spine of the country.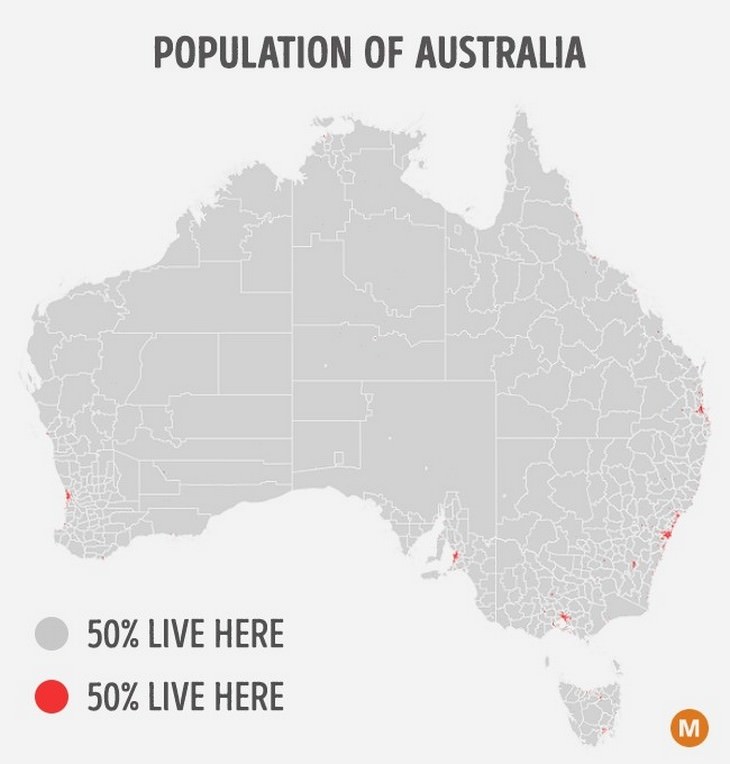 Australia is a very extreme example because half of the people are contained in the 5 major cities, which are (from left to right, anticlockwise) Perth, Adelaide, Melbourne, Sydney, and Brisbane. The rest live in much smaller less well-known towns (such as Cairns and Ballarat), countryside farms, or remote locations in the desert.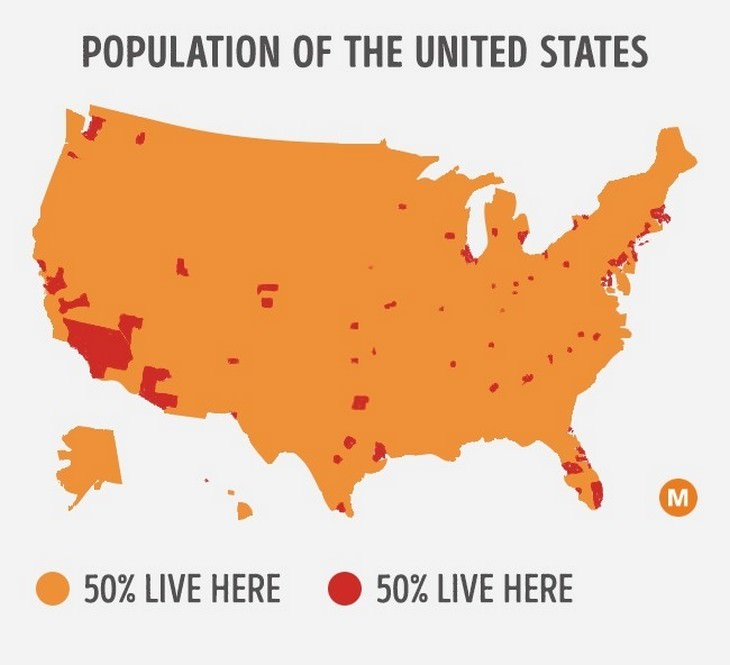 Have you ever seen the United States represented through this map? The red areas contain half of all Americans. You can also see that California is the most populated of all the states.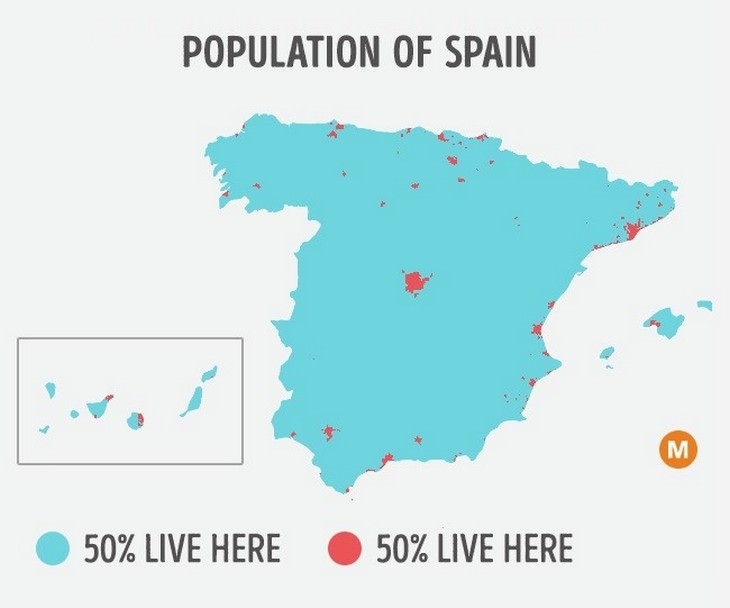 Another country covered in largely uninhabitable mountains is Spain, where most people live in cities and coastal towns. Its famous capital, Madrid, is located conveniently in the center.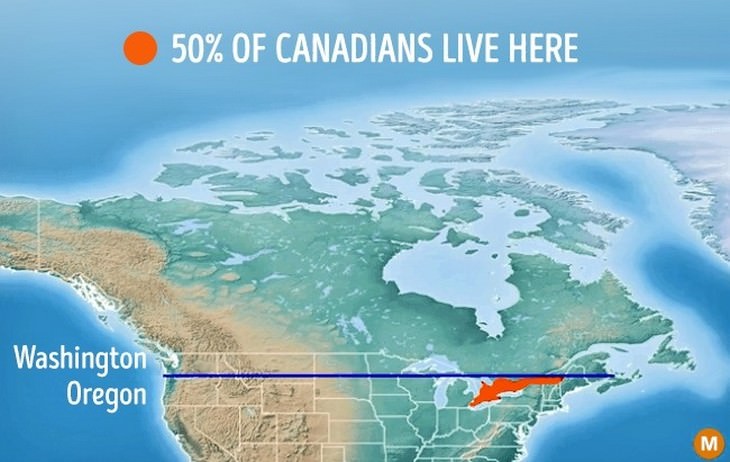 Did you know that half of all Canadians live below the historic border with America that is the 49th Parallel? This region is at the same latitude of Oregon.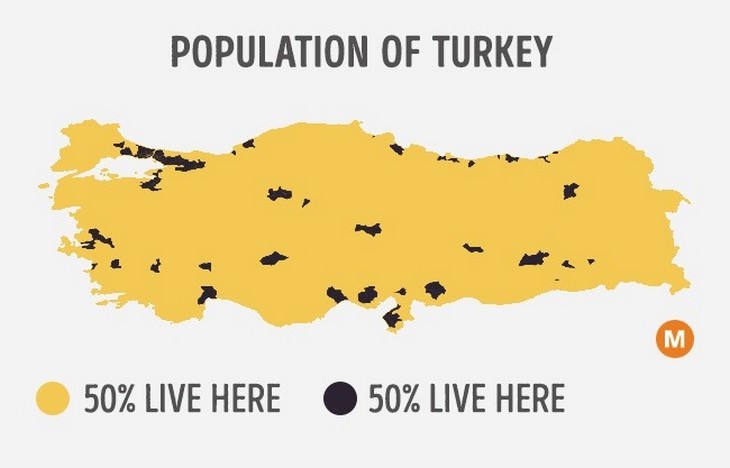 Turkey is another vast country that is practically uninhabitable except for a few spots marked out here by the largest conurbations.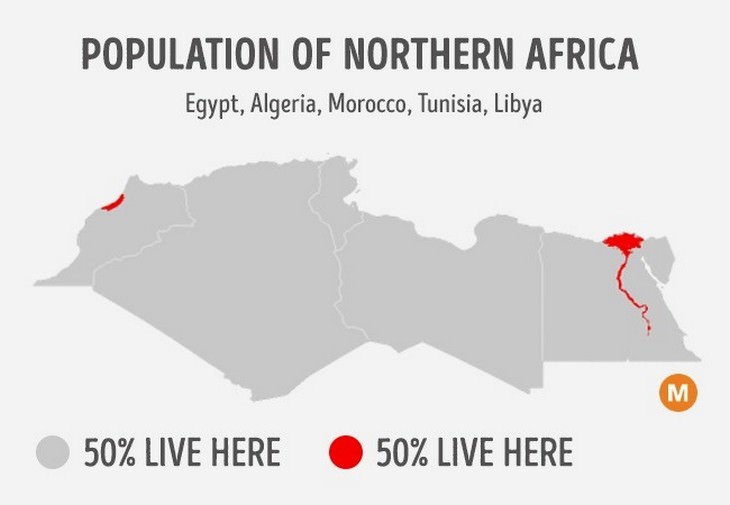 Northern Africa is a region dominated by the dry Sahara desert, making it one of Earth's most inhospitable regions. Half of the population live in the Moroccan cities Casablanca and Rabat or in Egypt's Nile valley, which you can see as heavily populated red areas on this map.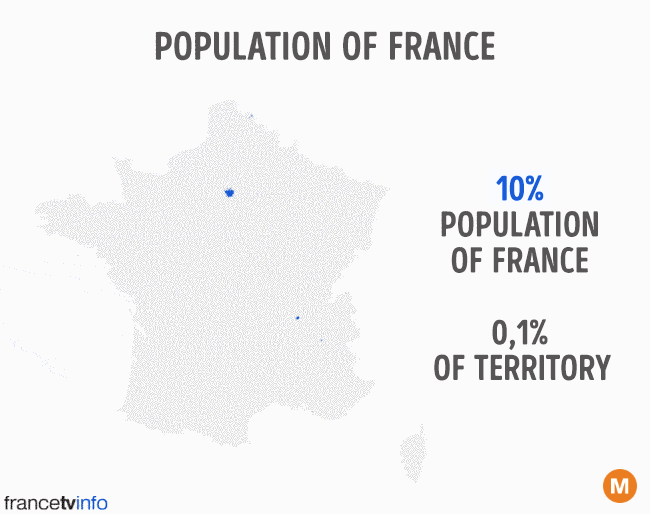 This fascinating animated map gives an even clearer indication of how unevenly populations are distributed. In France, 10% live in a minute portion of the land, yet France is still considered to be one of most evenly-inhabited nations in the world.