We all dream of winning the lottery, but as you're about to see, it's often just as much of a curse as it is a blessing. Although some winners manage to turn their winnings into something fantastic, others become caught in a downward spiral of reckless spending, substance abuse, and risky behavior. Here are 7 vastly contrasting stories of lottery winners in the USA and the UK:
1. "King of the Chavs" Mickey Carroll, £10M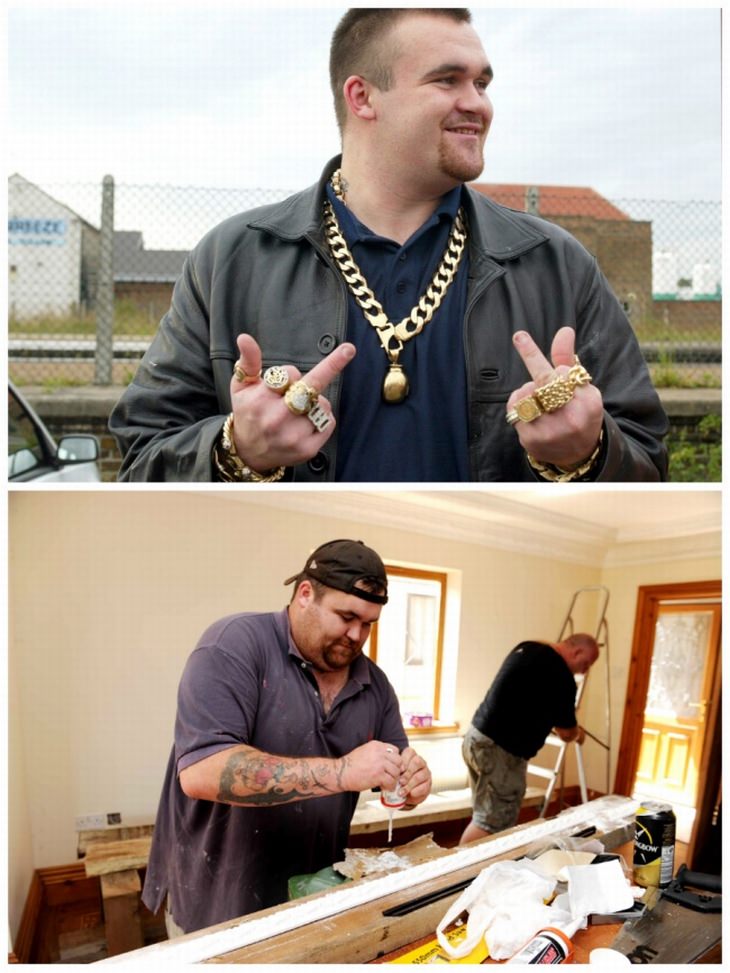 Mickey Carroll was just 19 years old when he won a £10 million jackpot back in 2002. Over the next 10 years, he proceeded to squander his millions by buying heavy gold jewelry, spending £700,000 on a mansion that he proceeded to destroy, and firing steel balls from a catapult to the detriment of 32 car owners in the area where he resides. He now works as a garbageman and repairman and says he has no regrets about what he did with his winnings.
2. "Rollover Romeo" Karl Crompton, £11M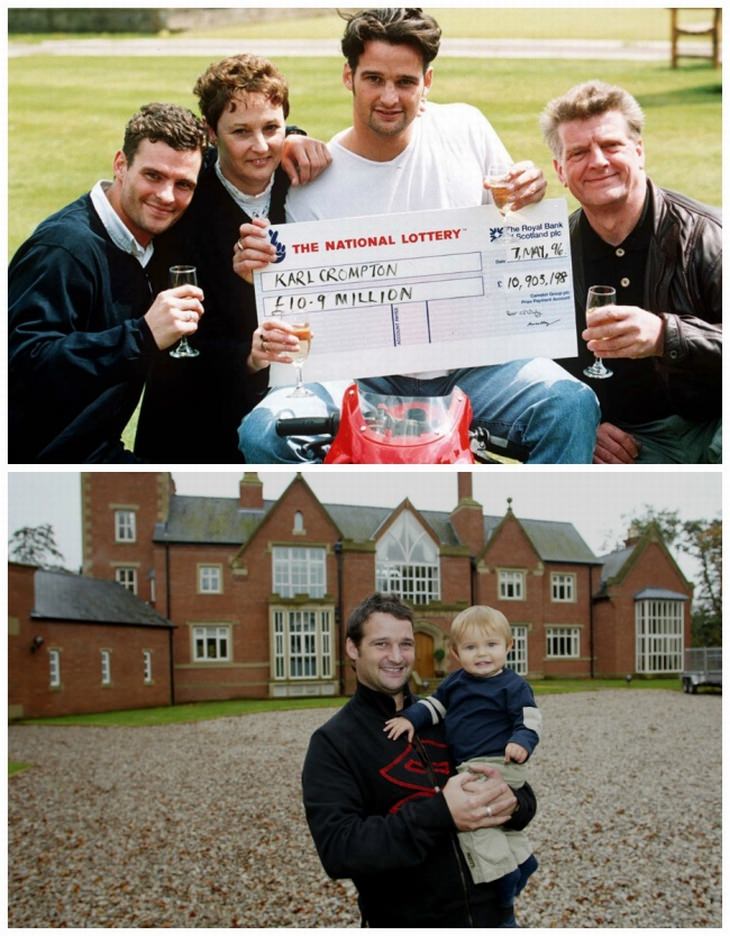 After he won an £11m jackpot back in 1996, Karl Crompton became a darling of the British paparazzi thanks to his playboy good looks and rock star lifestyle. Although he appeared set to squander his newly-acquired fortune, Crompton had the sense of mind to invest most of his money into real estate, and eventually doubled his fortune. He's now happily married to a former classmate and lives in a mansion of his own.
3. "Secret millionaire" David Ashcroft, £12M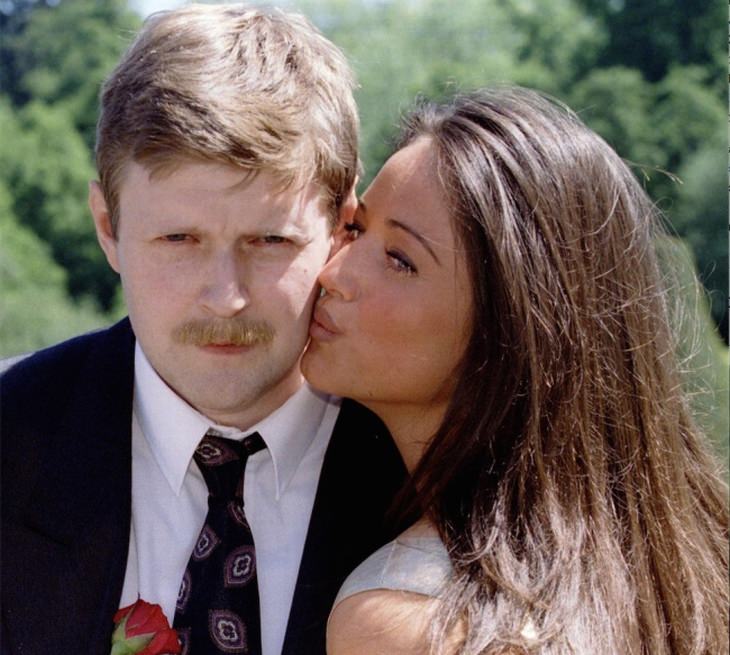 Dubbed the "secret millionaire" due to the total lack of lifestyle changes he made following his lottery win in 1997, David Ashcroft is watched closely by the British tabloids that search for evidence of him wasting money or being extravagant. The only things they found were a truck for work, a Mitsubishi sedan, a trailer for his parents, and some repairs that he carried out on his veranda. He did buy a Ferrari, but that was apparently given to a relative.
4. Brad Duke, a man with ambitions, $220M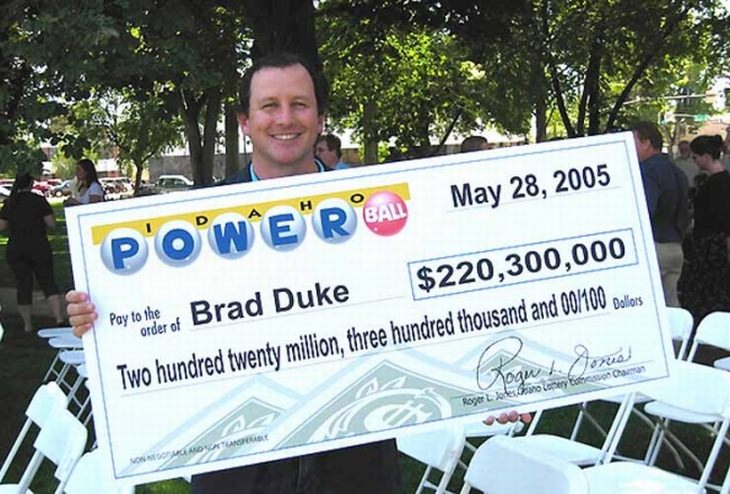 Brad Duke was already a wealthy man before he won a $220m jackpot back in 2005 - he owns a chain of franchised gym centers. As a result, he stated his intention of using his winnings to raise $1 billion to be given to charitable causes. He invested the money in bonds and real estate while still managing his gyms and doing charity work. He isn't quite there yet but he's managed to double his winnings so far.
5. Andrew J. Whittaker Jr., a rather unfortunate man, $314M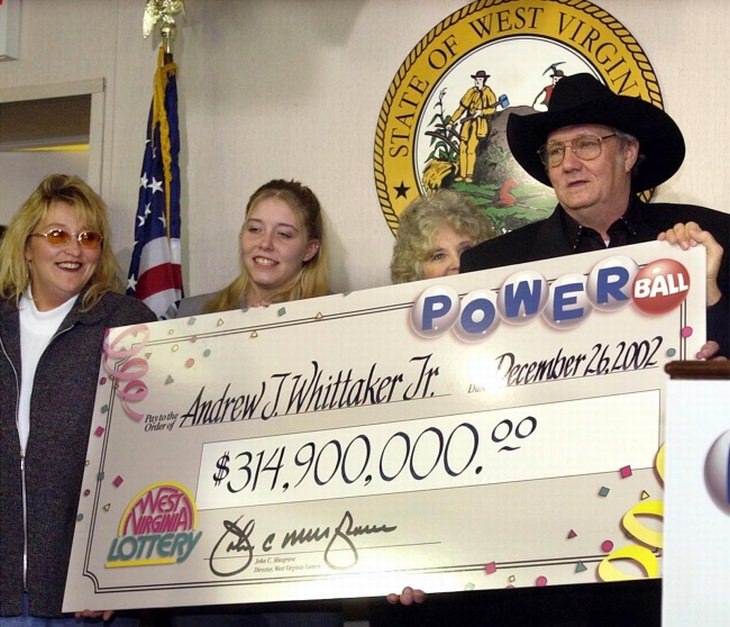 Andrew Whittaker had a $17 million business when he won his $314 million jackpot. Although many thought that the winnings would lead to greater things for him and his family, the opposite happened. After giving 10% of his winnings to charity, he began gambling and drinking, as well as spending his money recklessly. He also had his bank accounts drained by someone who was forging checks in his name and also had half a million dollars in cash stolen from his car. To top it all off, his uninsured house burned down and he was left with a $1.5 million debt to a casino.
6. Jane Park, who wants to sue the lottery, £1M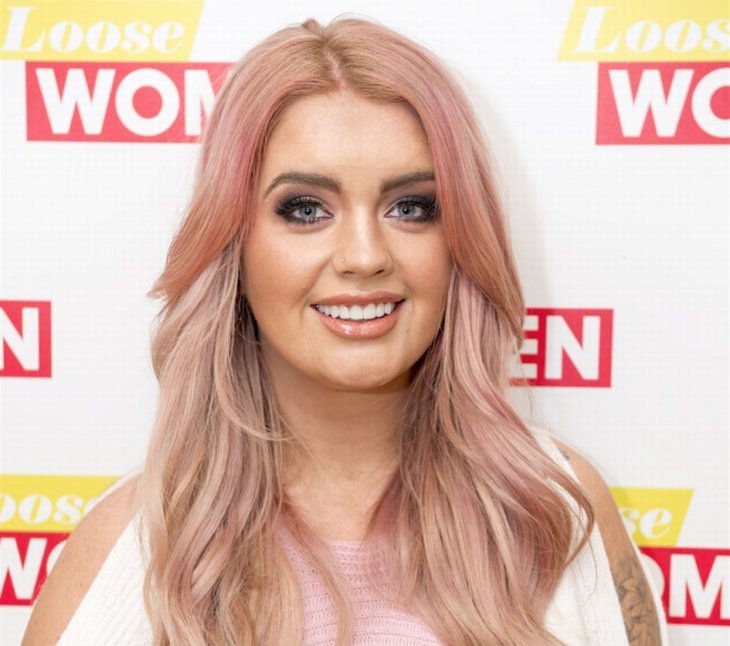 Jane Park is the youngest big lottery winner in history, having won the EuroMillions jackpot aged just 17. Despite going on a spending spree in the immediate aftermath, she announced her plans to sue the lottery just four years later, claiming that the winnings had ruined her life. She even said that she had to hire security guards for protection after she received threats from jealous women unknown to her.
7. Peter Lavery, former bus driver, £10M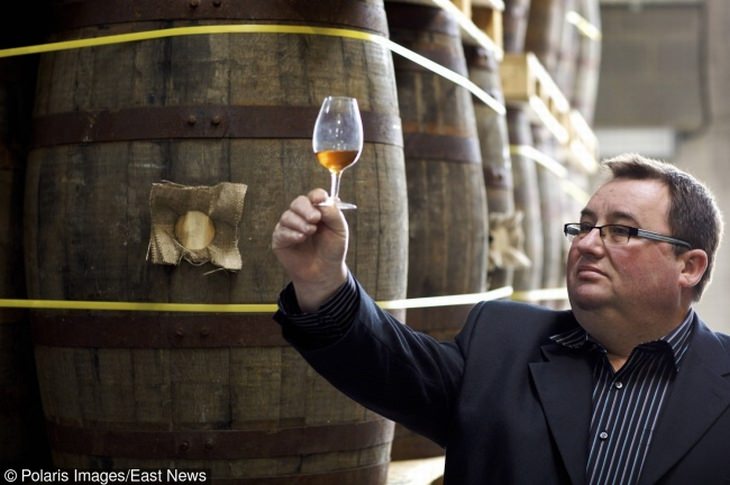 The one-time bus driver took home a £10 million jackpot in the mid-1990s, and went on to do incredibly well for himself after using his winnings to open several businesses. In fact, it's now said that Lavery is worth three times as much as he was when he had the winning ticket. He now owns the Cooley Whiskey Distillery in Belfast, Northern Ireland, as well as a 200-seat restaurant.