Which of you remember your favorite childhood toy? Mine, like that of many other little girls around the globe, was my Barbie doll. I distinctly remember giving her a haircut. Barbie, like many other toys in the list below, played a major role in shaping our childhood memories. The toys on this list share a wind of innovation, a time of new opportunities, researching and experimenting with new materials, and even happy accidents, like the story of Silly Putty. Which of these nostalgic 50s and 60s toys was your favorite?
Barbie
Barbie is probably the most famous fashion doll in the world! Many know the story of Mattel co-founder Ruth Handler inventing Barbie and naming the doll after her daughter Barbara, who loved playing with paper dolls. Over the years. Barbie's body shape turned into a controversy and many different versions of the doll came out. Barbie remains a staple doll even today.
Silly Putty
This substance was discovered by total mistake when World War II scientists tried to find a material that would swap rubber, which was quickly running out. Silly Putty wasn't used in the war, but a few years later, entrepreneur Peter Hodgson saw the potential and marketed it as a toy sold in plastic easter eggs.
Fisher-Price Little People
First introduced as three little fellas sitting on top of a toy firetruck in the early years of the 1950s, Little People are part of the Play Family line. They have since appeared sitting on a school bus, a farm, multiple castles, and even airports.
Mr. Potato Head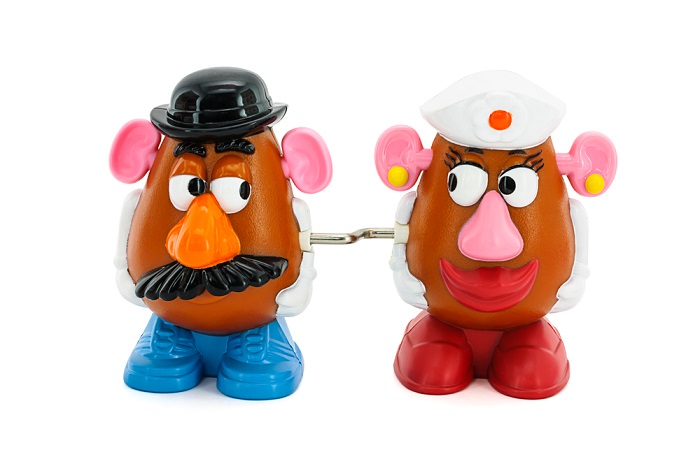 Inventor George Learner had one sole purpose when creating Mr. Potato Head: to make kids like their veggies. The original Mr. was a real potato. The toy parts were his facial features that came in cereal boxes. In 1952, Mr. Potato Head became the first toy to have a dedicated TV commercial, but he wouldn't have a full plastic body until 1964.
Play-Doh
Play-Doh is another substance the initial purpose of which wasn't a toy. It was invented as a mashable wallpaper cleaner by Noah McVicker's Kutol Products. Noah's nephew, Joe McVicker, sent some cans to the local nursery school as a softer replacement for clay. It was a hit, and McVickers re-marketed it as a toy.
Gumby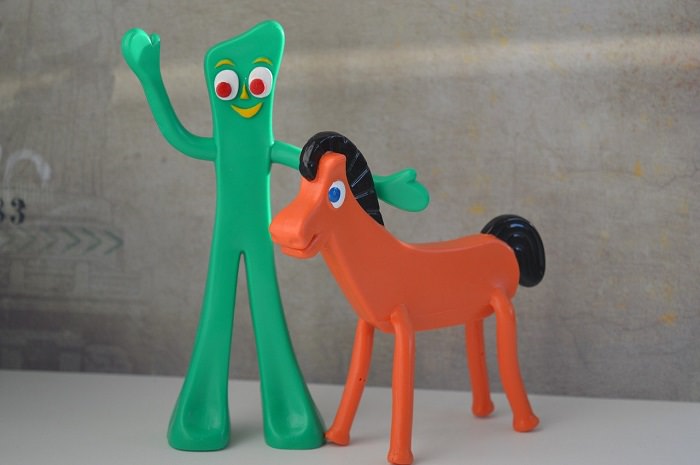 The little clay figure was born in 1953 as an animated character. The toy had his very own television show with clay stop-motion animation called The Gumby Show. Two years later, Gumby toys hit the market and have been a classic ever since.
Matchbox Cars
Jack Odell, the co-owner of the British toy company Lesney Products, invented a smaller version of the toy before the company released the first Matchbox Car. Jack made the prototype for his own daughter, who was only allowed to bring toys the size of a matchbox or smaller to school. Today, Matchbox Cars are a collector's item, with various models and even a race track existing in private collections.
Toys From the 1960s
Etch A Sketch
This magic toy contains aluminum powder and tiny plastic beads. The screen itself is transparent, and behind it, the aluminum powder is statically charged. The knobs control the movement of a stylus that moves behind the screen and leaves a black line of the charged powdery mix inside. The drawing vanishes when you shake it off the screen.
Rock-a-Stack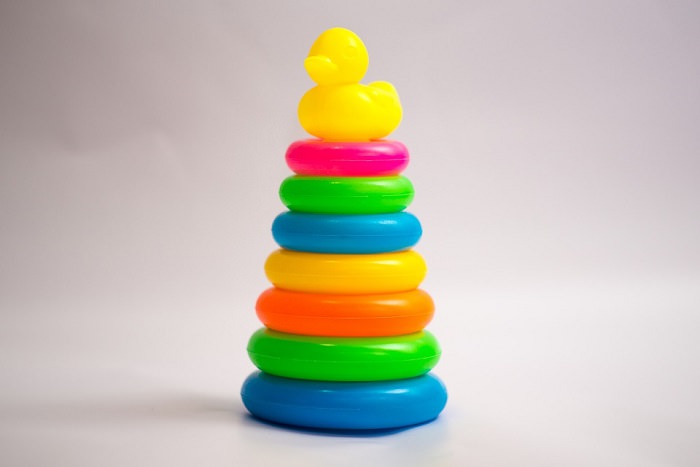 Originally invented by the widely loved and trusted toy company Fisher-Price, Rock-a-Stack was designed to help children with hand-eye coordination, motoric control, and learning the colors. It is a timeless toy that has a million variations today.
Chatter Telephone
This friendly telephone was Fisher-Price's best seller through most of the '60s and the '70s. It gave kids a chance to mimic their parents and chatter away! Do you remember the original that was made of wood?
Playmobil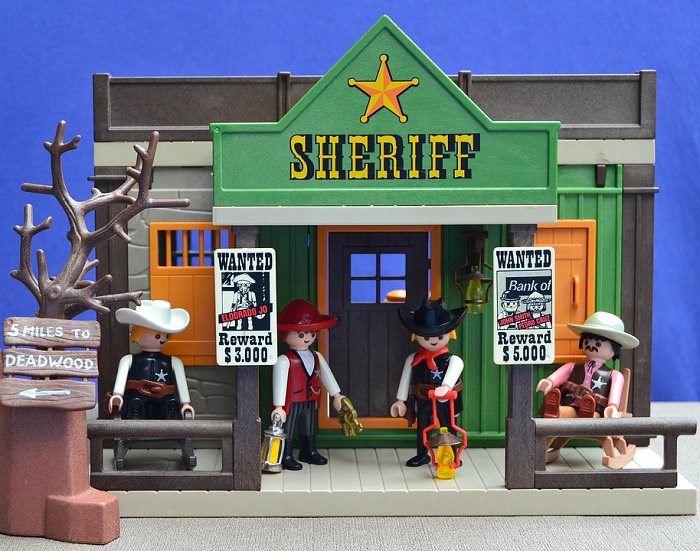 Playmobil figures were invented by plastic enthusiast Horst Brandstatter. They were released internationally in 1975. The figures measure only 3 inches tall, and they became so popular that they were featured in McDonald's Happy Meals.
Lite-Brite
Do we even need to introduce this all-time hit? Made by Hasbro, the same company that gave us Mr. Potato Head, Lite-Brite came out in 1967 to grow generations of young artists. Over the years, it included patterns of Scooby-Doo, Darth Vader, My Little Pony, and even Mr. Potato Head himself.
Slip 'n Slide
A waterpark in your very own backyard, Slip 'n Slide manifests summer and childhood. It was introduced by Wham-O in the early years of the '60s and gave an economical solution to many families that didn't have access to or enough space for a pool.
G.I. Joe
The anti-Ken himself, G.I. Joe was what's called an action figure - a moving and talking doll. This macho boys' toy appeared also in comics, had his own television show and even a movie. What a guy!
Rock'em Sock'em Robots
Created by Marx Toy Co. in 1964, this is another all-time classic that needs no introduction. The blue and red boxing robots are operated manually and mechanically via joystick. When a figure's head pops up (like the red one's in the picture above), the game is over, and players get ready for another heated match.