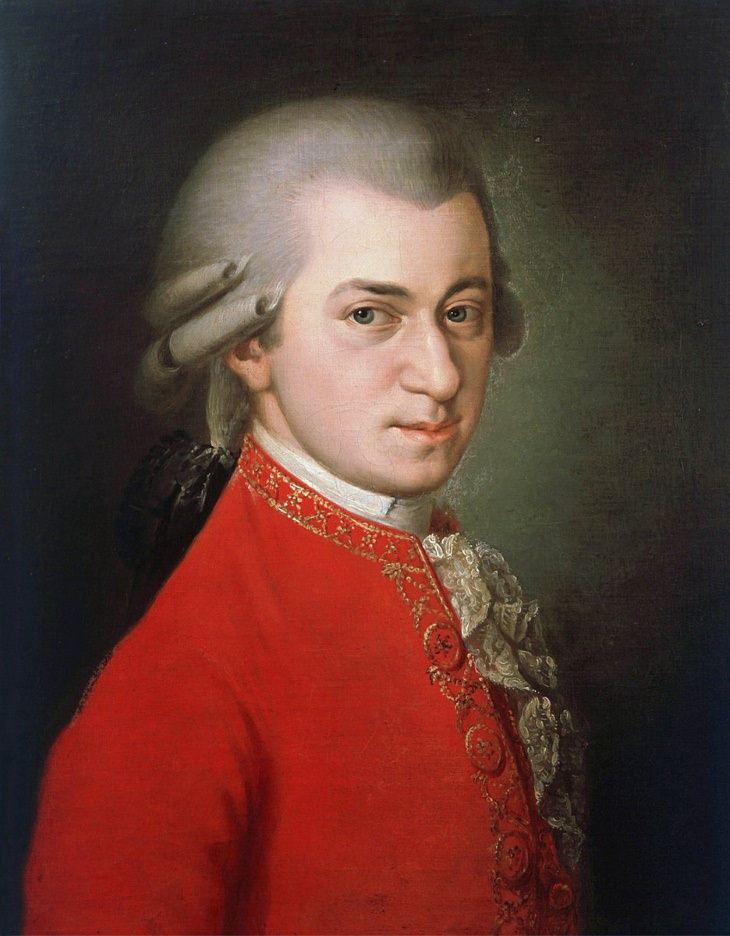 Wolfgang Amadeus Mozart by Barbara Krafft (1819)
Born in the Austrian city of Salzburg in 1756, young Mozart quickly started displaying a musical talent. And by the end of his tragically brief career broken short by the composer's sudden death in 1791, Mozart had authored over 600 works. Discover 11 facts about the extraordinary life and unexpected legacy of the famed composer below.
1. Mozart was born into a musical family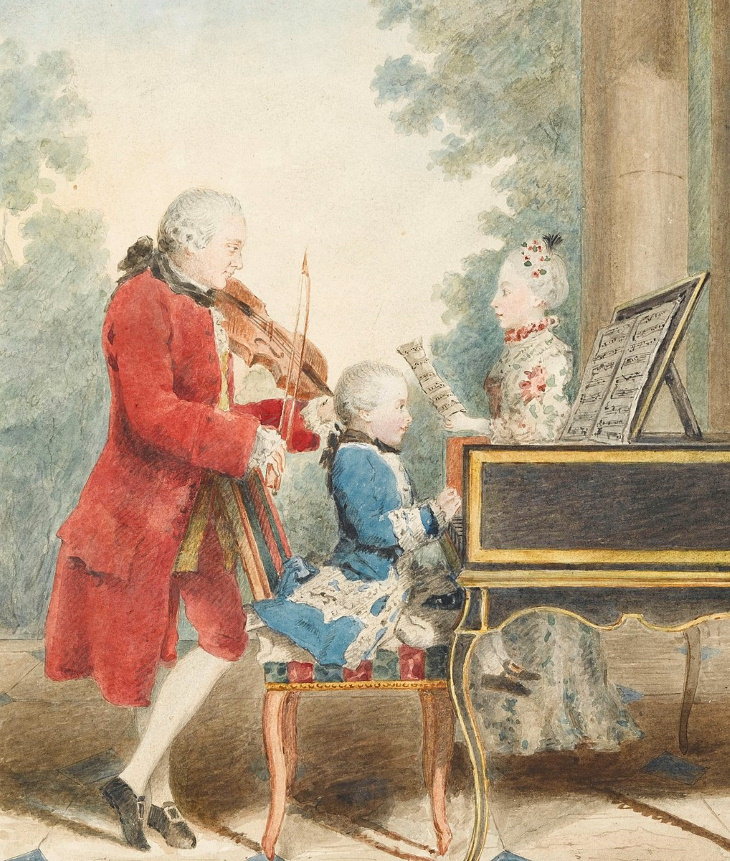 Leopold Mozart and his children, Wolfgang and Maria Anna by Louis Carrogis Carmontelle (1763-64)
Mozart's father Leopold was a composer and musician himself. Naturally, Leopold started teaching both of his surviving children - the 7-year-old Maria Anna and 3-year-old Wolfgang - to play musical instruments as well. After only four years of training, between 1763 and 1766, Leopold started touring Europe with his two kids and performing at royal courts like that of Maria Theresa, the Empress of the Holy Roman Empire. It is during this time that young Wolfgang earned his reputation as a child prodigy.
2. Mozart wrote his first composition when he was 5 years old…
Mozart's father started writing down the young composer's works when he was just 5 years old. Leopold wrote down all of these early compositions in the so-called Nannerl Notenbuch. Music historians established that Andante in C, K. 1a, a short harpsichord composition, was probably Mozart's first musical piece.
3. … and the composer's first opera followed very soon.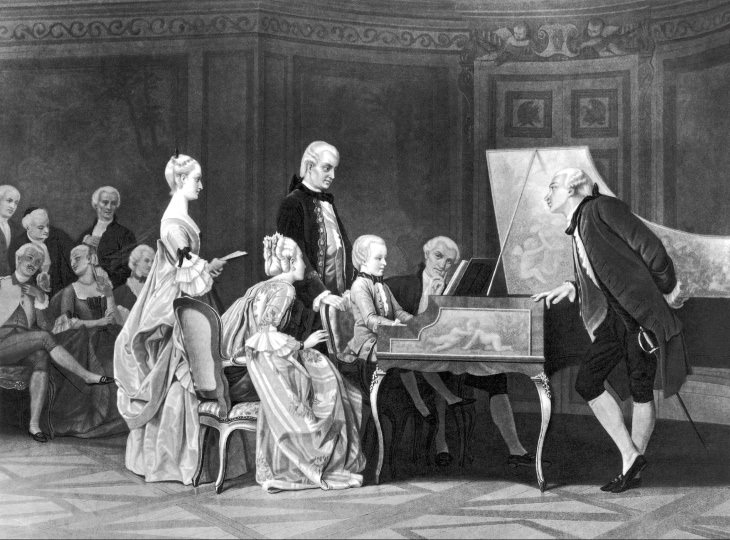 Young Mozart at Vienna, after the painting by Gustave Boulanger (mid 1800s)
Apollo et Hyacinthus is Mozart's first opera, which he completed in 1767. Amazingly, Mozart was only 11 years old at the time. The piece is divided into 3 acts and is based on the Greek myth about the god Apollo who accidentally kills his lover Hyacinthus by throwing a discus. The opera was only performed once during Mozart's life, but it was one of the first of the composer's commissions.
4. Mozart was friends with Joseph Haydn.
Despite the more than the 20-year age difference between the two Austrian composers, Mozart and Haydn were friends. An already established composer, Haydn was known to praise the young Mozart. In one letter, Haydn wrote to a friend, "If only I could impress Mozart's inimitable works on the soul of every friend of music, and the souls of high personages in particular, as deeply, with the same musical understanding and with the same deep feeling, as I understand and feel them, the nations would vie with each other to possess such a jewel."
5. Young Mozart met Marie Antoinette in person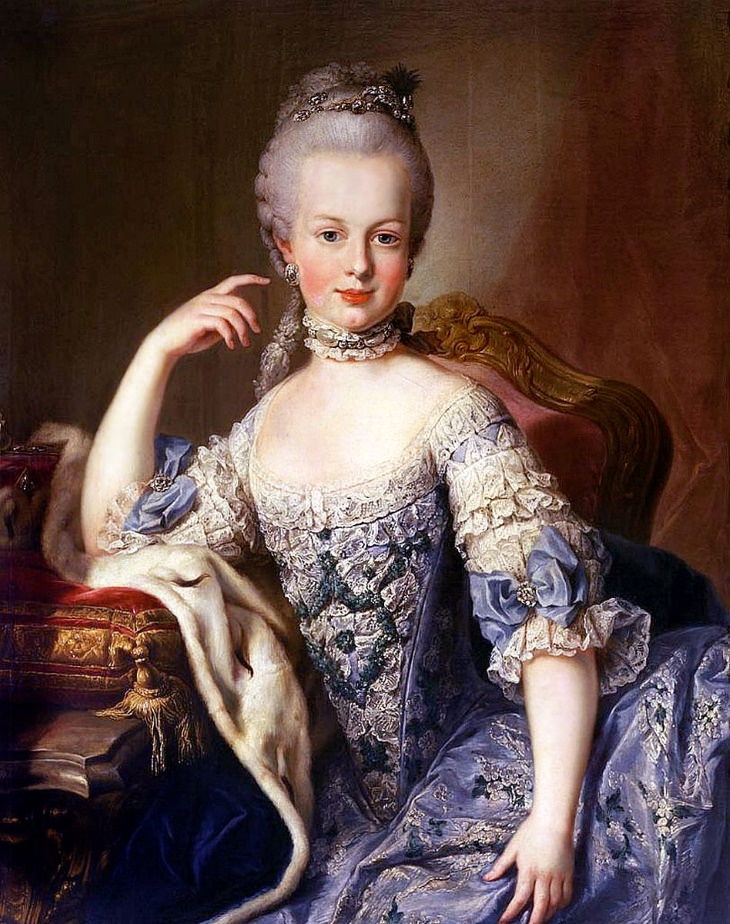 Portrait of Marie Antoinette by Martin van Meytens (1767-1768)
Remember us mentioning how the Mozart family played for Empress Maria Theresa when young Wolfgang was only 7-years-old? There's a sweet story related to this early concert in Mozart's life. According to the tale, Mozart slipped on the polished floors of the Habsburg summer residence, and the young Archduchess Marie Antoinette, who was only two months older, helped him get up. Charmed by the French queen-to-be, Mozart was said to have proposed marriage to Marie Antoinette.
6. The celebrated composer also spoke many languages
Mozart's extraordinary talent and intelligence spanned beyond the purely musical. Since he traveled internationally from a very young age, he picked up many languages too. When he reached his teen years, Mozart already knew German (his native language), Italian, French, English, and even some Latin. Historians also say that Mozart spoke a made-up language with his wife, which the two spoke amongst themselves.
7. Mozart had an unconventional taste in pets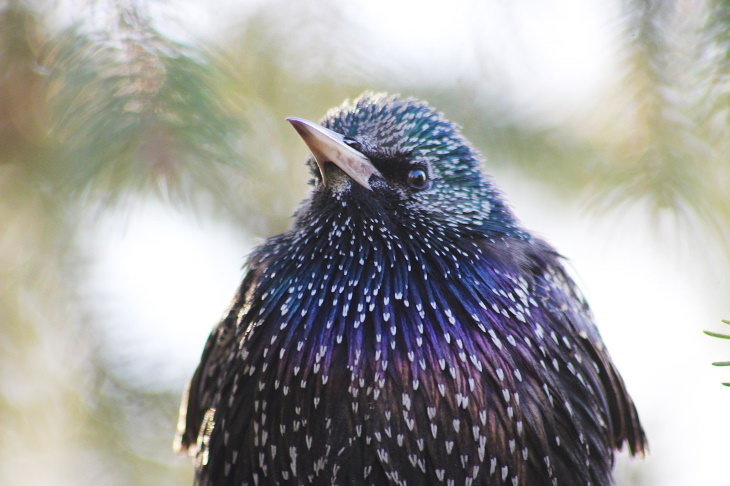 Mozart had many pets throughout his life: a dog, a horse, a canary, and even a pet starling. His pet starling, a bird that can mimic practically any sound, was the composer's constant companion and especially beloved pet. He purchased the bird at a Vienna pet shop in 1784 and even taught it to sing his Piano Concerto No. 17 in G Major (K453).
8. Mozart authored more than 600 musical compositions in his life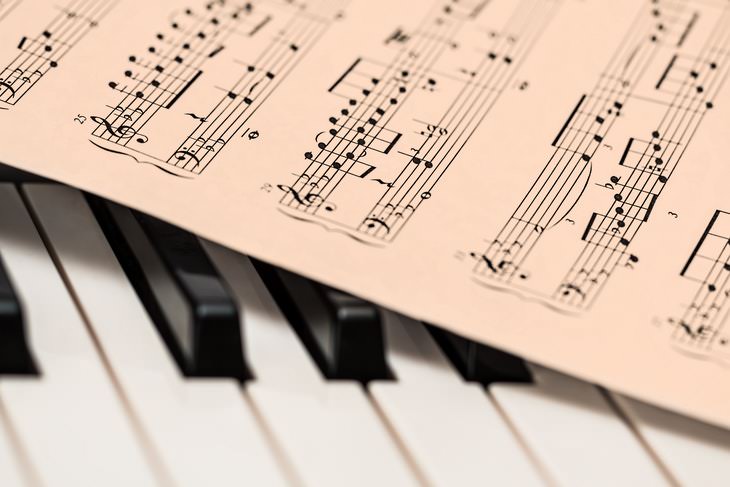 The Austrian composer is the author of many symphonies, concertos, and operas. To be brief, he wrote 21 stage and opera works, over 50 symphonies, 27 concert arias, 26 string quartets, 25 piano concertos, 17 piano sonatas, 12 violin concertos, and 15 masses. As you may know, Mozart tragically died at age 35. So you could be wondering how did Mozart have such an incredibly prolific career?
Witnesses say he was a very diligent worker with a fluid work schedule broken into three sections: one in the morning, one in the afternoon, and one last block in the evening.
9. Mozart most likely wasn't poisoned
Due to Mozart's vague symptoms and sudden passing at age 35, scientists still can't agree on a certain cause of death. One popular scenario suggested that it was Mozart's rival, the Italian composer Antonio Salieri, who poisoned him. Needless to say, this version caught on and was even featured in subsequent written and film adaptations of Mozart's life.
But these rumors are most likely false. According to the coroner's report, the famous composer died of "severe miliary fever," and most doctors and historians agree today that he likely died of some sort of infection or mercury poisoning.
10. His last composition was never finished…
Requiem Mass In D Minor (K626) is Mozart's last composition - this is a well-known fact. However, many are not aware that it was Mozart's student, Franz Xaver Süssmayr, who finished the composition and gave it to the person who commissioned the piece for his wife's funeral, one Count Franz von Walsegg. Some even believe that the count wanted to pass the Requiem off as his work, but the nefarious plan had ultimately failed.
11. Mozart for patients, babies, and plants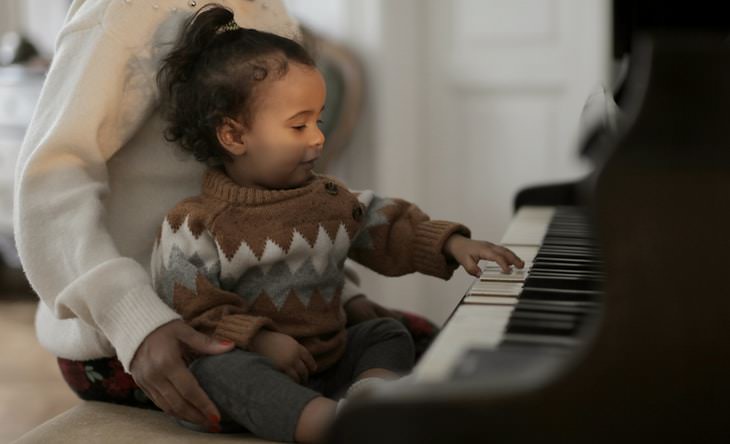 There's something special behind Mozart's music. And even though we don't know exactly what that is, several modern studies suggest that certain compositions, especially his Sonata for Two Pianos in D Major, K448, have a beneficial effect on human development and health.
In a previous article, we explained how listening to the sonata was shown to improve epilepsy symptoms. Another study from 1990 suggested that it can improve a person's spatial reasoning, and mothers all over the world let their infants listen to the sonata, hoping that it will boost their child's cognitive development.
Lastly, several companies play Mozart in orchards and plantations to improve the growth and ripening of their products. We can't confirm that it works, but at least the gardeners are enjoying some quality music.
And, certainly, these instances speak volumes about the way Mozart's works became an essential part of world culture. In conclusion, let us leave you with a famous quote by the famous composer that says, "The music is not in the notes, but in the silence between."
Share these interesting facts with those who love music!