In the Shinto religion, white paper, or 'kami', is considered a sacred material, as the same word also means 'spirit', 'divinity', and 'God' in Japanese. That is why white paper always had a special meaning in traditional Japanese culture, and the art of cutting intricate designs out of white paper, in particular, is a sacred art and tradition in Japan. Ayumi Shibata, a Japanese artist, has mastered this ancient art. She creates the most intricate paper carvings we've ever seen - entire cities and landscapes that can fit in the palm of your hand or in a glass jar. The delicate and unbelievably precise beauty of these 10 stunning artworks is sure to astound you!
1. "Museum Mile Book"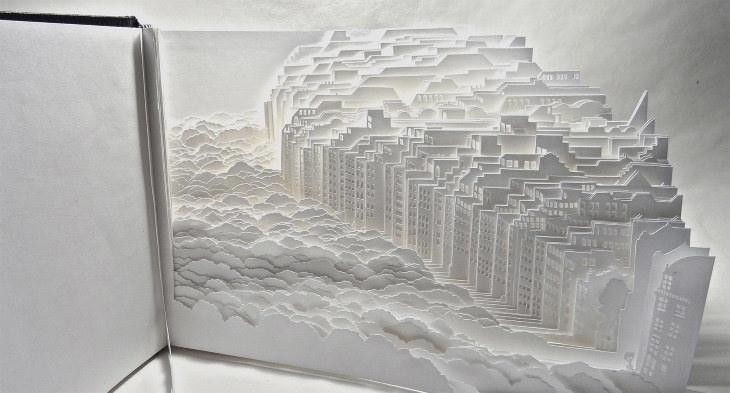 2. "Volcano Book"
3. "In the Jar Bush"
4. "In the Jar Corridors of Time"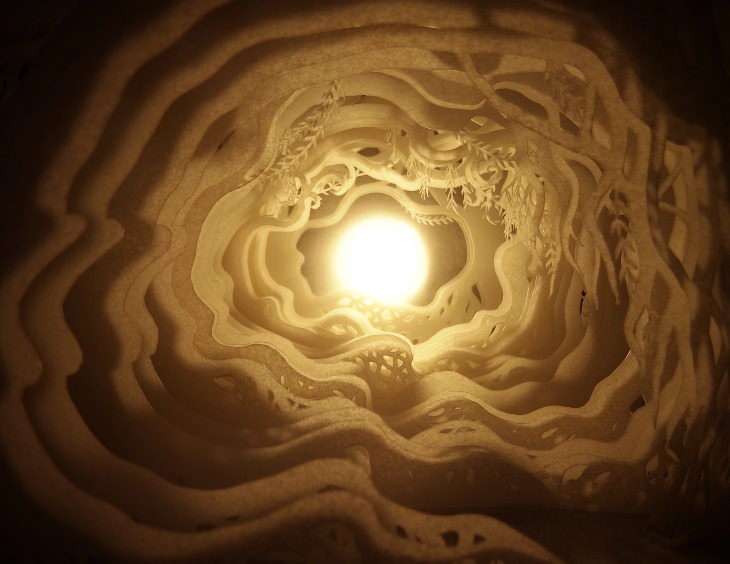 6. "Memory of the Stars"
7. "In the Jar Drop of Bush" (right)
8. "In the Jar (City of Moon)"
9. "Voyager Book"
10. "Forest of Kami" (close up)