Meat eaters often don't understand how hard it is to keep to a vegetarian or vegan way of life, as sometimes finding a place to eat out or buy groceries can be a tremendous hassle, and that's putting aside all of the clever quips and derisive looks you get from meat-eating friends.
Choosing to opt out of eating animal products is a moral, environmentally-conscious and often healthy decision, but finding places that sell vegan products or serve vegan dishes can be extremely hard. Here is a list of the most vegetarian and vegan-friendly cities in the world: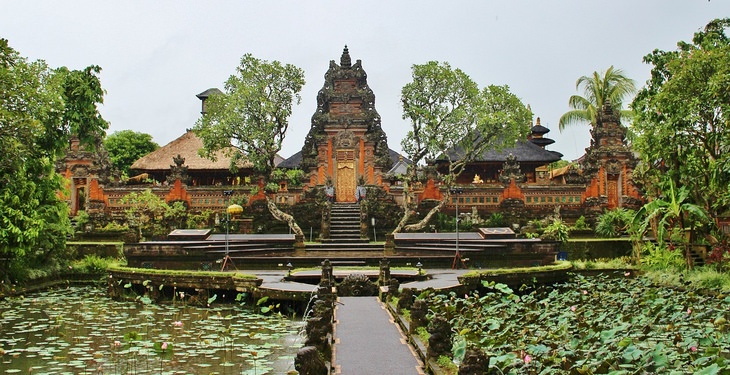 While Indonesia is a Muslim-majority country, more than 80% of Balinese identify as Hindu, a denomination that comes with strict dietary laws that forbid many types of meat. This makes Bali a good tourist destination for vegetarians and vegans. Ubud in particular, a small town with a population of fewer than 80,000 people that is nevertheless a popular tourist attraction for its beautiful nature and temples, boasts dozens of vegan restaurants and cafes.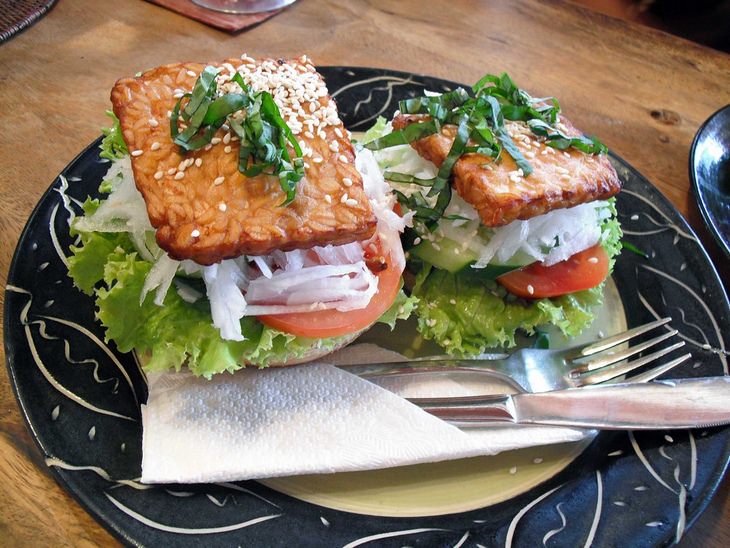 Tempeh burger in Ubud. Source:
christian r
2. Amsterdam, Netherlands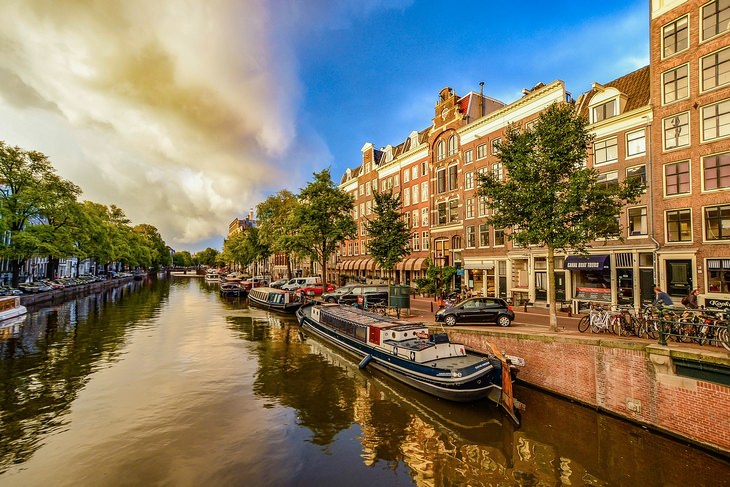 Amsterdam is known all over the world for its love of plants and flowers. Well, as the cool port city becomes progressively younger and hipper, the vegan options there grow. Because of the city's cosmopolitan nature, you can find vegan restaurants that serve all manner of vegan cuisine, from Japanese to Middle Eastern and also local fare, such as all-vegan roze koeken (pink cakes).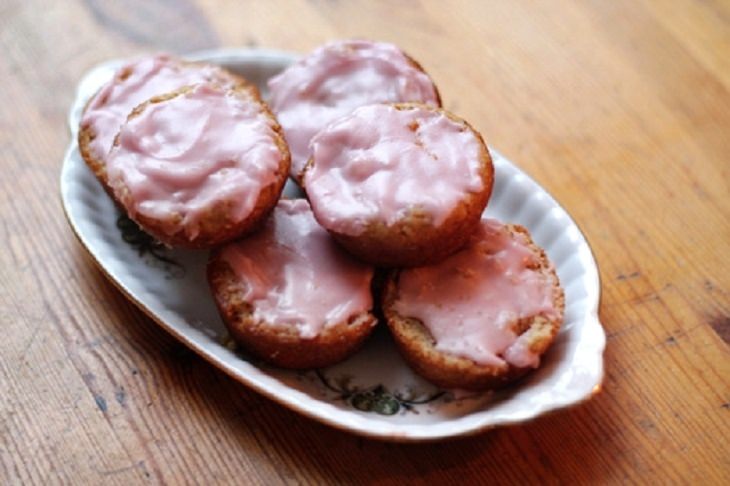 Vegan roze koeken. Source: Suzette
3. Hong Kong, People's Republic of China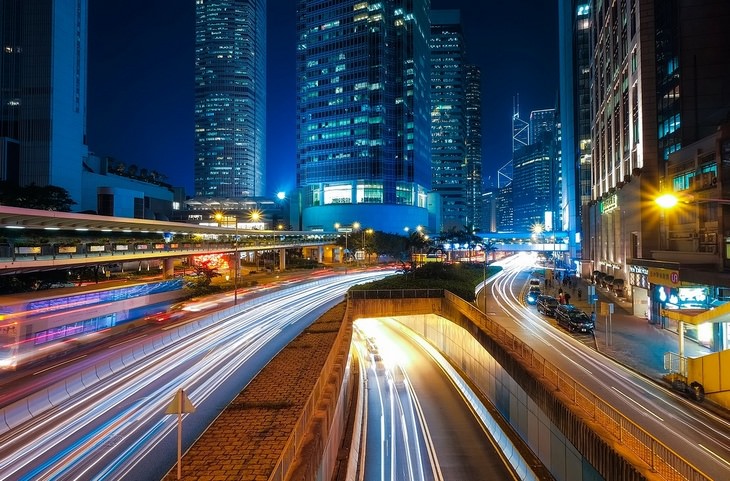 Though ownership over Hong Kong was transferred to China in 1997, Hong Kong is still very much a distinct, autonomous region. Generally speaking, it is more westernized and tourist-friendly than most cities in mainland China, and this is also reflected in the abundance of vegan-friendly eateries. The Lockcha Teahouse in Admiralty, for example, is said to offer the best vegan dim sum around. The restaurant itself tolerates dairy products, so you'd be best advised to ask about particular items on the menu.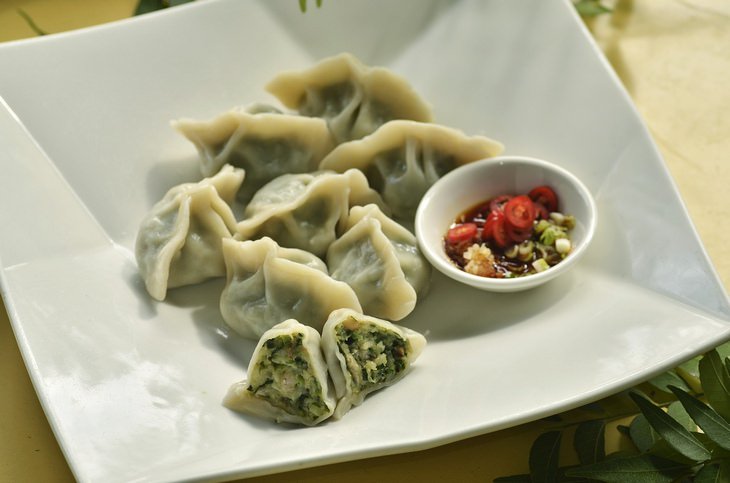 Vegan dim sum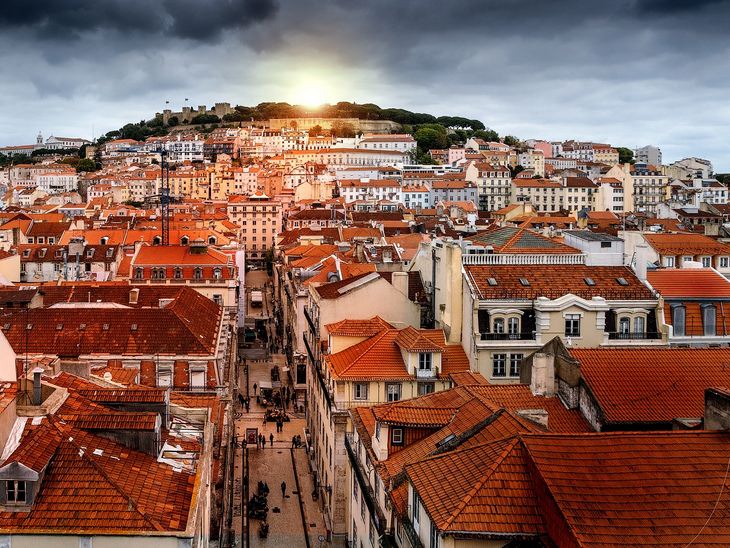 The scenic capital of Portugal, off the coast of the Atlantic, is rich in history and has become progressively friendlier to vegan tourists and residents alike. Even the famous pastel de nata (or pastel de Belem), an egg yolk custard tart, can be found in a yolkless vegan version.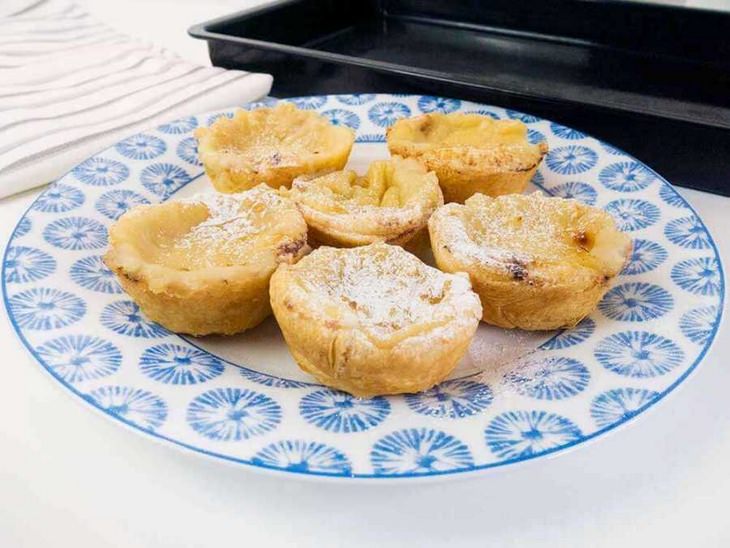 Eggless vegan pasteis de nata. Source:
youtube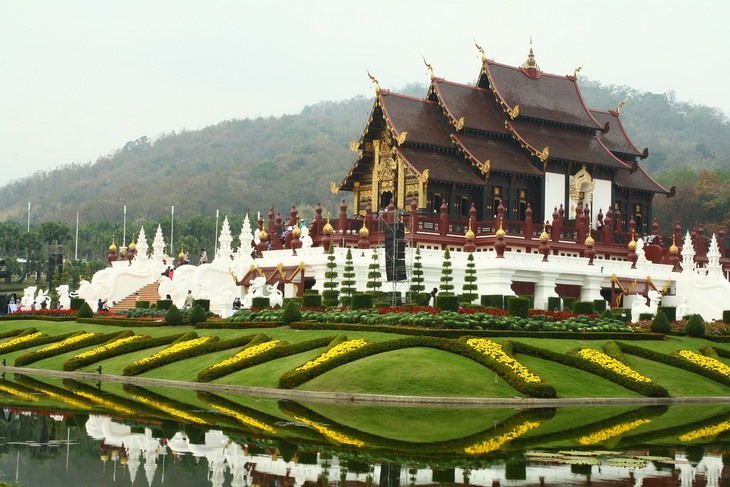 As a Buddhist town, the largest city in northern Thailand offers a large selection of vegan food for tourists, the majority of which is authentic Thai food that underwent no special modification to meet the vegan criteria. Yam dishes like this one are more than just a "salad", as they incorporate every texture and flavor you can imagine: they're spicy enough to burn your lips and yet so sweet, fruity and zesty you can't stop eating them.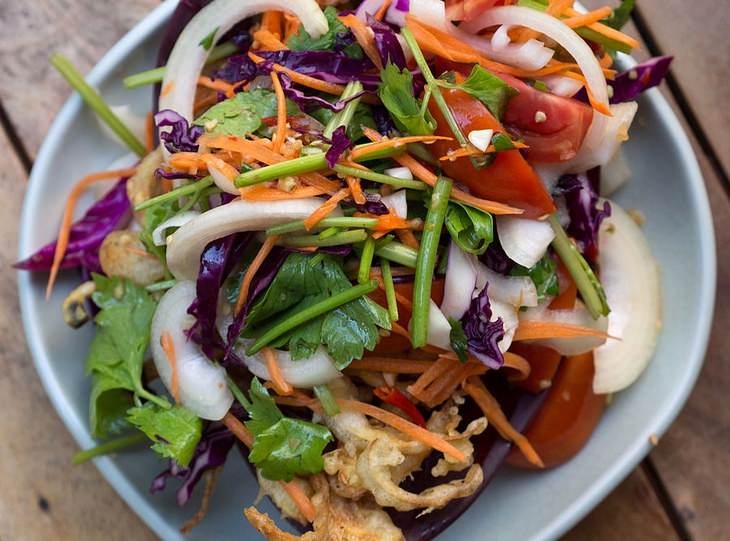 Yam Hua Plee with fried banana flowers. Source:
Takeaway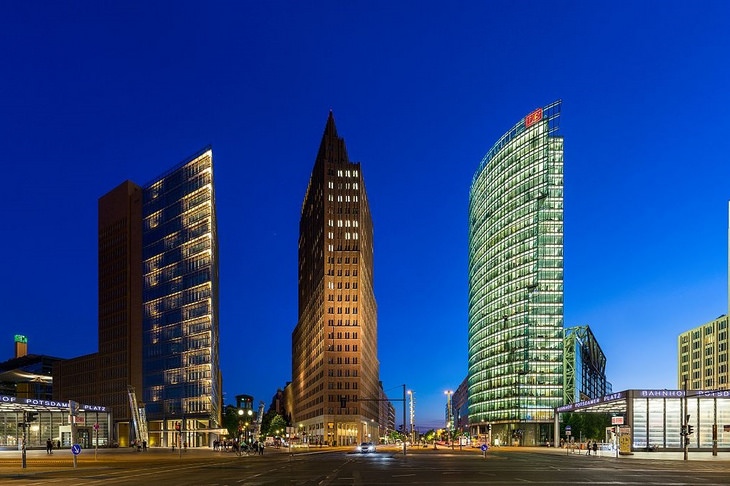 Source: Ansgar
Koreng
The city of young artists on the Spree River is one of the best cities to visit as a vegan, as the city has an entirely vegan-friendly street (Schivelbeinerstrasse), including vegan shoe and fashion stores, a vegan supermarket and a café. Vegan options aren't restricted to this block alone, with dozens of vegan restaurants all around the city, including vöner- a vegan döner kebab!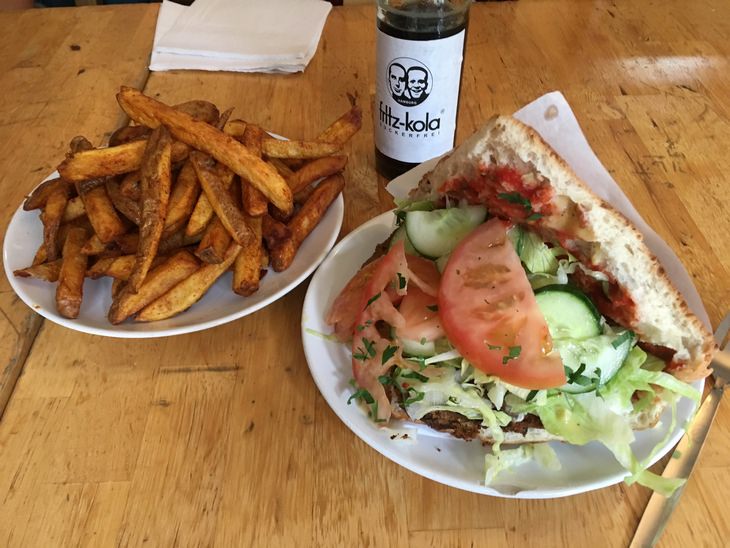 Vegan döner kebab at Vöner restaurant in Berlin. Source:
Andy Hay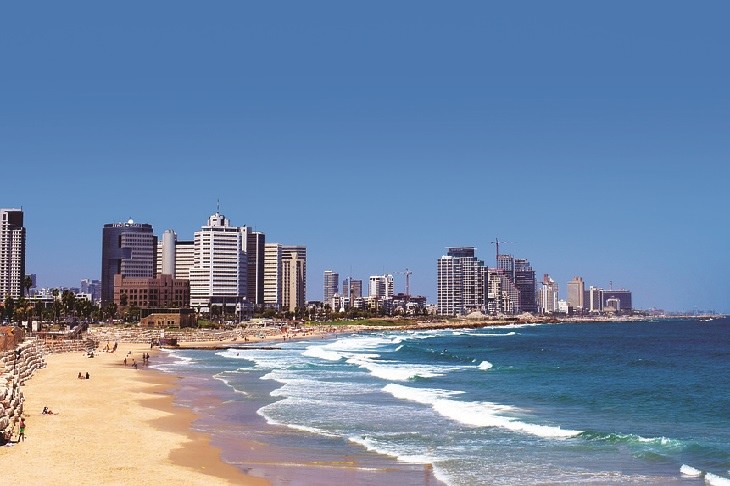 Considered one of the vegan capitals of the world, Tel-Aviv boasts some 400 vegan restaurants, from veggie burger joints to places far more exotic that offer Ethiopian, Georgian (the country in the Caucasus) and Middle-Eastern vegan fare, and that is on top of hundreds of hummus shops and restaurants that do serve meat and dairy, but have vegan options on the menu.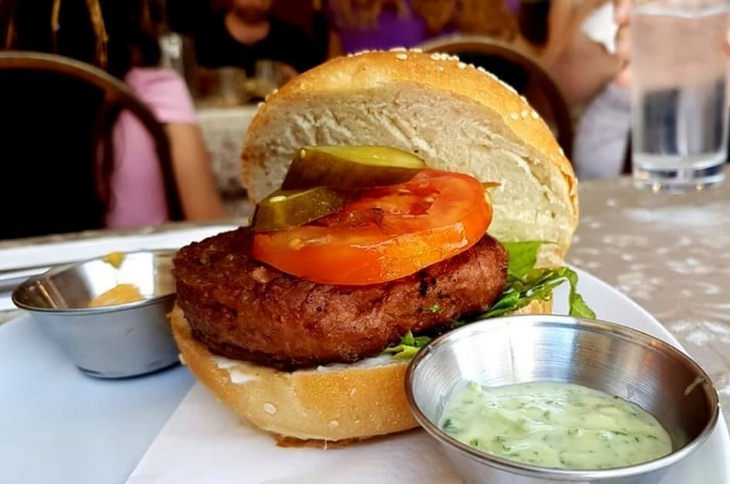 Beyond meat burger at Zakaim vegan restaurant, Tel Aviv. Source:
Ofer Kor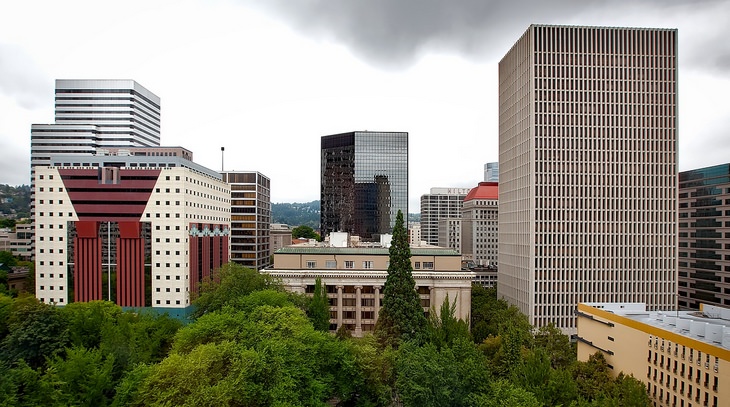 The hippest and greenest town in the US takes the (vegan) cake, with a vegan mall, vegan cheese deli, vegan gourmet restaurants, and even a vegan steakhouse! As in Tel-Aviv, even restaurants that aren't strictly vegan often offer vegan options on their menus.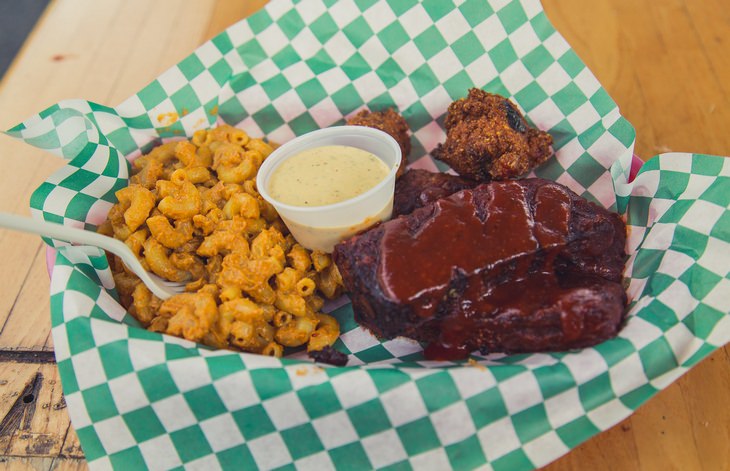 Vegan spare ribs at Homegrown Smoker in Portland. Source:
Tony Webster