This recipe will be like a dream for those who love peanut butter and ramen noodles. Adding peanut butter to your instant ramen might sound odd, but you would be surprised by how scrumptious it tastes. Moreover, the peanut butter gives this comfort food extra flavor and some protein. It's a really easy and quick dish to make that will instantly satisfy your senses.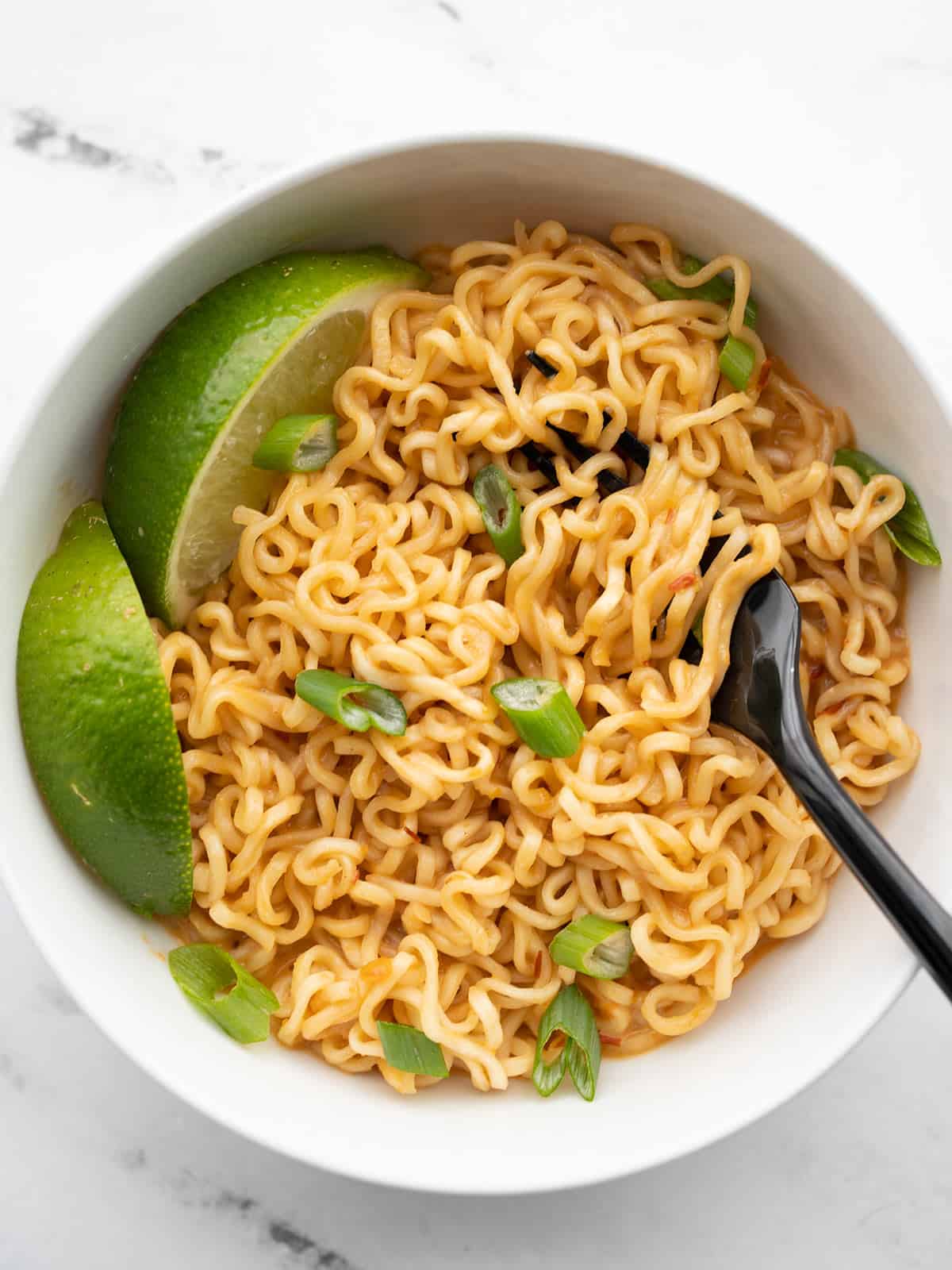 Ingredients for Spicy Peanut Butter Ramen:
Method of preparing the Spicy Peanut Butter Ramen:
Mix the peanut butter, chili garlic sauce, soy sauce, and brown sugar properly until it forms a smooth paste. Boil water in a small pot over high heat. As the water begins to boil, take 1/4 cup and stir it into the peanut-chili paste. Keep going until a smooth, pourable sauce is formed.

Add the ramen noodles to the boiling water and let it boil until the noodles become tender. Now drain the noodles and return them to the pot with the heat turned off. Add the peanut sauce over top. Stir to combine. Use sliced green onions as topping. Serve hot.
Source: BudgetBytes