Ever stare at a modern painting and wonder 'what's the points?' We've made a list of the 11 most famous paintings in modern art and explained when and how they became famous, stylistically and historically. We hope this list of famous modern art will help you understand the meaning behind abstract art.

Composition IV by Wassily Kandinsky (1911)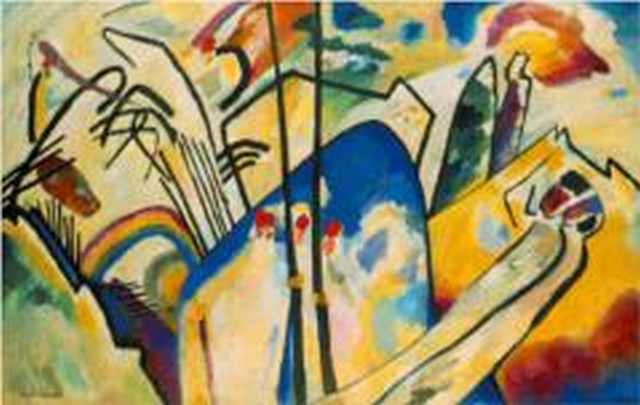 This Russian artist is considered one of the pioneers of abstract and modern art, and his climb to fame began with this set of paintings called "Composition IV". In his artwork, and especially in this piece, art historians believe that Kandinsky's goal was to represent the structure and form of music through painting. While working on the painting, fellow artist Gabriele Munter turned the painting sideways, a move that famously changed Kandinsky's perspective on his painting style.

Les Demoiselles d'Avignon by Pablo Picasso (1907)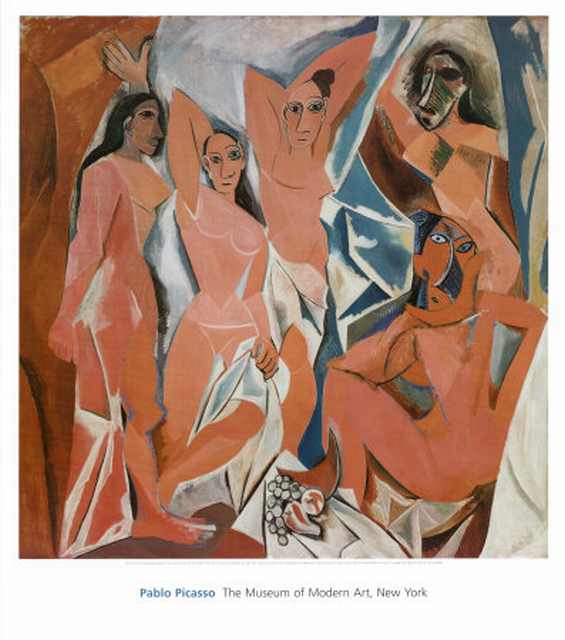 The father of cubism, considered the most influential art movement of the 20th century, this is Picasso's most famous painting. The painting is so famous because, while it is not fully abstract, it contains elements of distortion and abstraction like never seen before. It was one of the first cubist paintings, and since has been deemed the most innovated painting since the work of Giotto, the inventor of the Italian Renaissance.

Black Square by Kasimir Malevich (1913)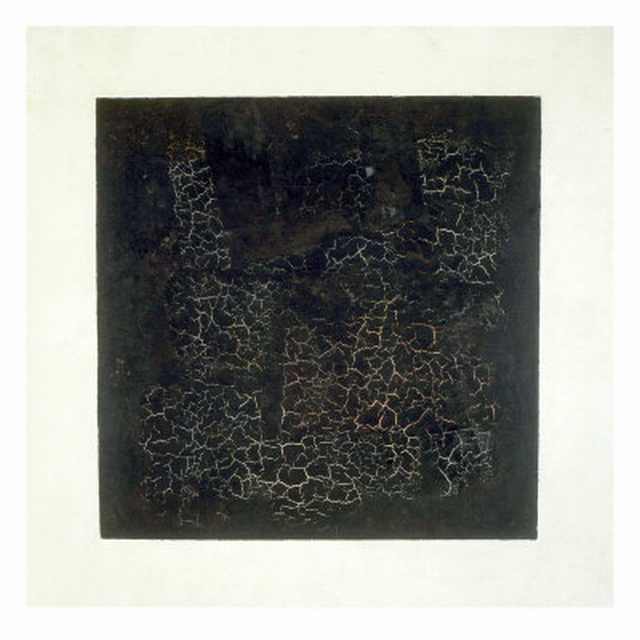 What could be simpler than a black square on a white background? Malevich's revolutionary 1913 painting, "Black Square" became the first painting in the suprematist style, an art movement focused on basic geometric forms. He explained the painting with the following, "The black square on the white field was the first form in which non-objective feeling come to be expressed. The square = feeling, the white field = the void beyond this feeling."

Tableau I by Piet Mondrian (1921)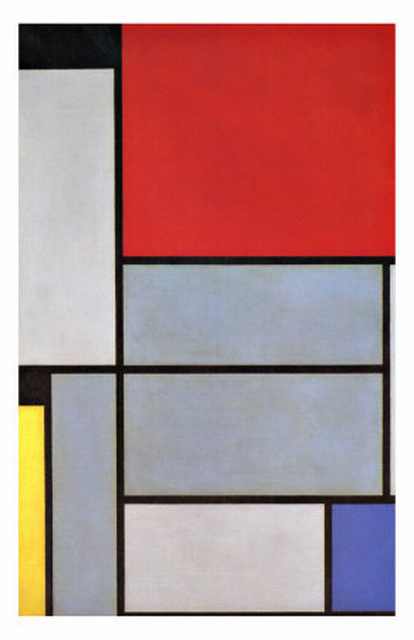 Mondrian was a Dutch painter heavily influenced by the popular cubism movement at the time, but eventually developed a style of his own that has become a staple of modern art. He began painting pictures of grids of colors with black and grey lines, known technically as neoplasticism. "Tableau I" is his most famous painting as it is one of the earliest in the neoplastic style.

Study for Homage to the Square by Josef Albers (ca. 1954)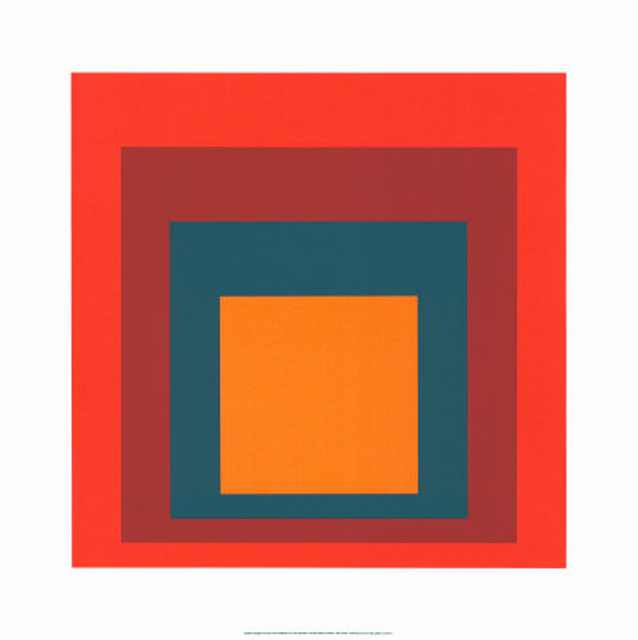 Albers was a German artist that was taught the styles of the Bauhaus school of architecture and design. The school focused on clean lines and efficient design, and Albers's art was heavily influenced by his education in the Bauhaus system. The most famous of Albers's works, the "Homage to the Square" series began as his attempt at exploring the relationship and effects of color.

Number 5, 1948 by Jackson Pollack (1950)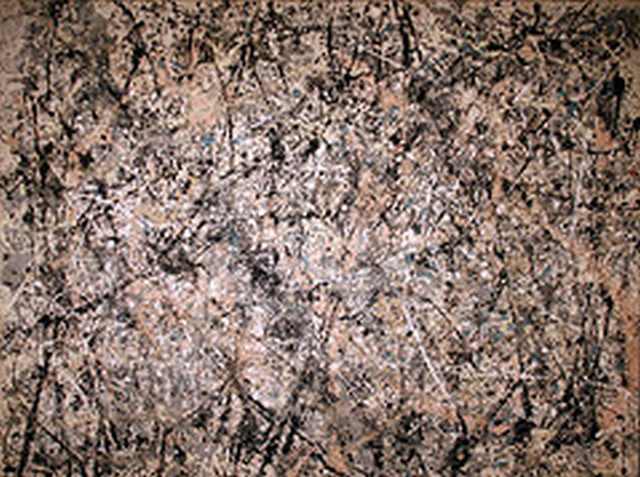 Jackson Pollack revolutionized American modern art with an entirely new abstract expressionist movement characterized by drizzled paint on canvas. "No. 5, 1948" is Pollack's most famous and prized work because of how many times its changed hands. The painting was originally sold in 1950 for $140, but sold in 2006 for $140 million. The work was sold when Pollack was most popular in the United States, and for that reason it remains a pricy symbol of the times.

Four Darks in Red by Mark Rothko (1958)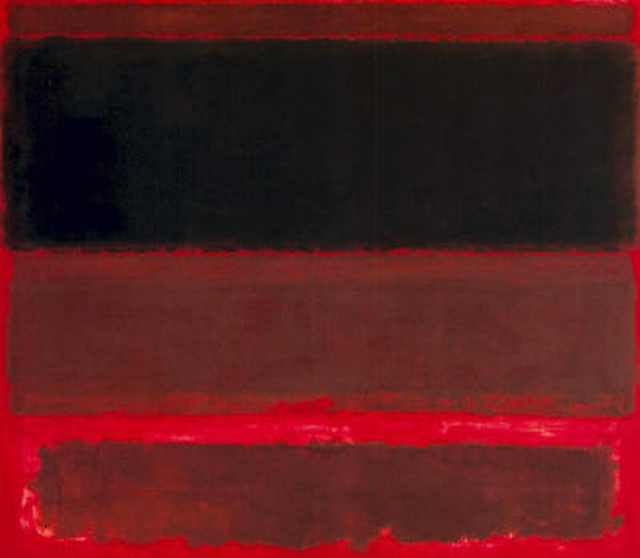 Rothko was the first to introduce what is called "multiform" style, or blurred, unclear hapes that move horizontally across the surface of the canvas. "Four Darks in Red" is the most characteristic painting of this style that is meant to have "no meaning", in which each painting itself has its own meaning.

Woman I by Willem de Kooning (1952)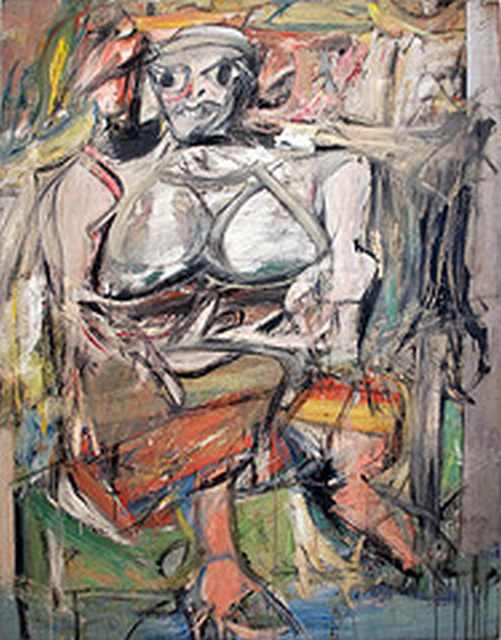 Part of de Kooning's most famous collection of portraits of women, "Women I" was the first painting in his unique style of action painting. The pictures are part of the same school of abstract expressionism as Pollack and Rothko, but have a slightly different flair in that they appear to be moving.

Chief by Franz Kline (1950)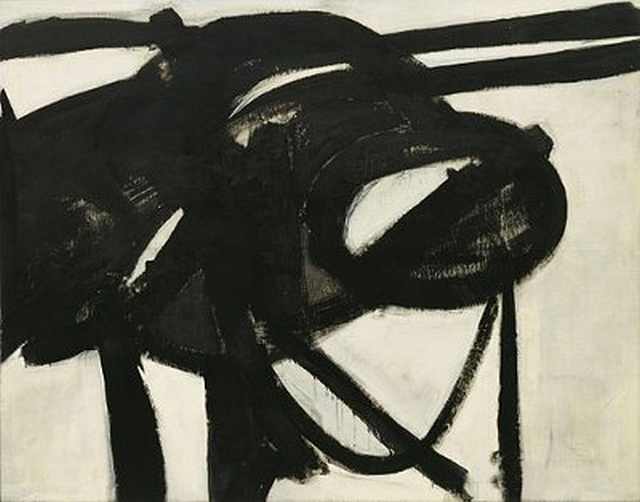 The re-inventor of the black and white canvas, Kline's "Chief" is famous as the first painting in his unique style influenced by an optical projector. Kline experimented with projectors and his drawings to arrive at the dramatic shapes that characterize his work. He wanted to challenge the viewer to identify the every-day object he had drawn from a blown-up and zoomed-in perspective.

Zeta by Morris Louis (1962)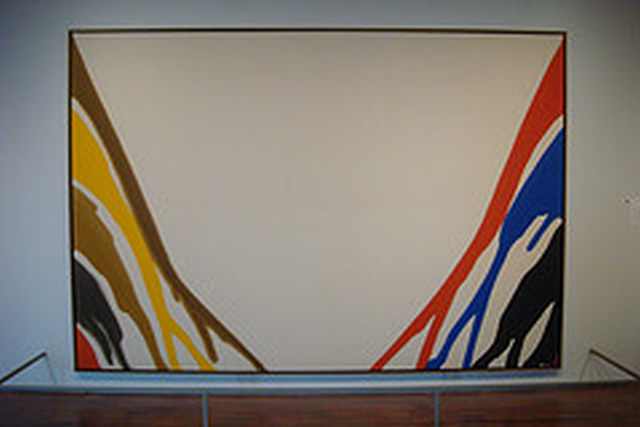 One of the first departures from abstract expressionism, Louis's painting "zeta" was one of his earliest explorations into a new style called Color Field. In this style, paintings are characterized by large fields of solid colors spread across a canvas. This painting harks in a new era of paintings that attempts to be more relatable with universal message; colors are for everyone.

Dantrolene by Damien Hirst (1994)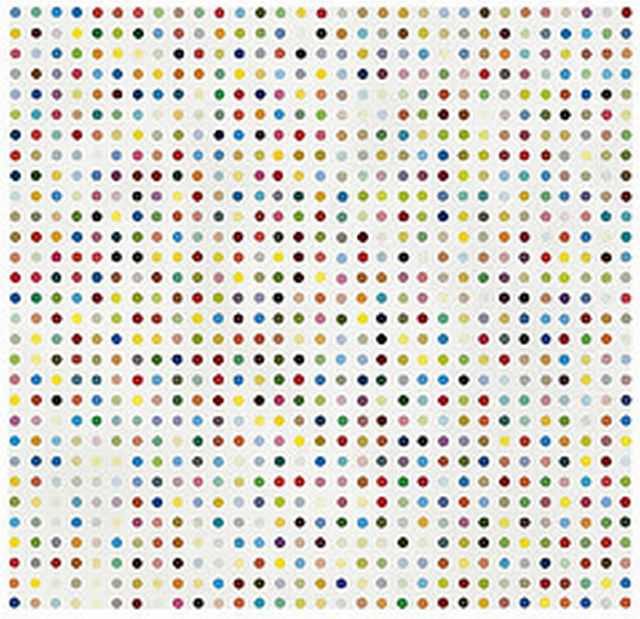 This English artist has in recent years taken the modern art world by storm. His most famous abstract painting is "Dantrolene", colorful dots on a white canvas, which is his last contemporary abstract painting before he moved on to different art forms. Today, most abstract paintings either build on Hurst's style or have developed one of the above styles.

Submitted by user: Tarik K.