Loving mothers are found and cherished among all species. Like human mothers, dog mommies are endlessly loving and caring of their little ones, even if there are 10 to 14 of them. In this lovely collection of photos, you will see 20 proud dog moms and their many adorable pups. Even those who have a heart of stone will go 'aww' after seeing these heartwarming moments!
1. A mother's hug is the warmest!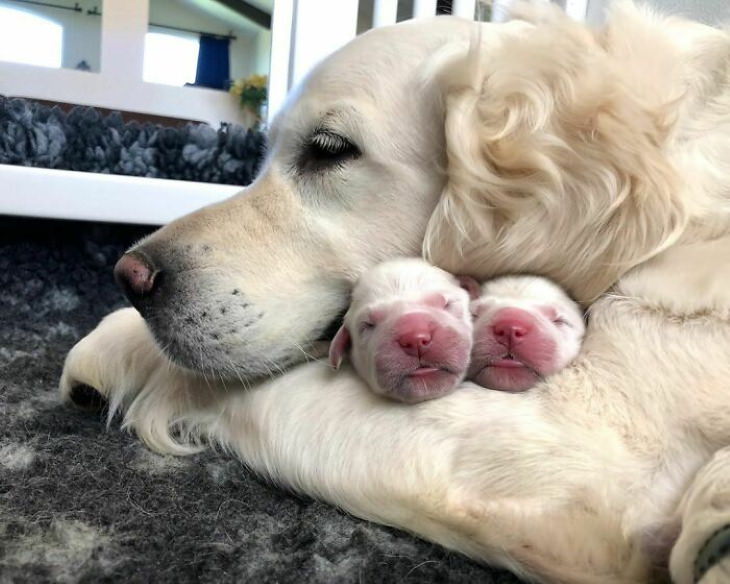 2. "May I present to you, the beautiful and rare Dogtopus."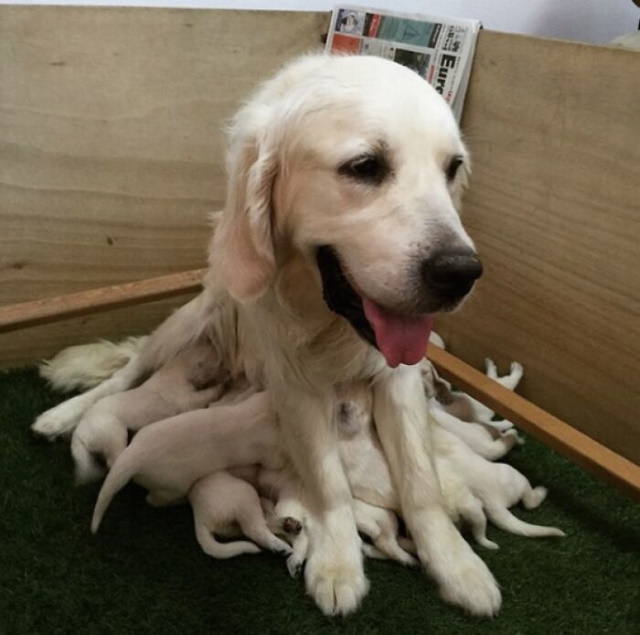 3. What a picture-perfect family!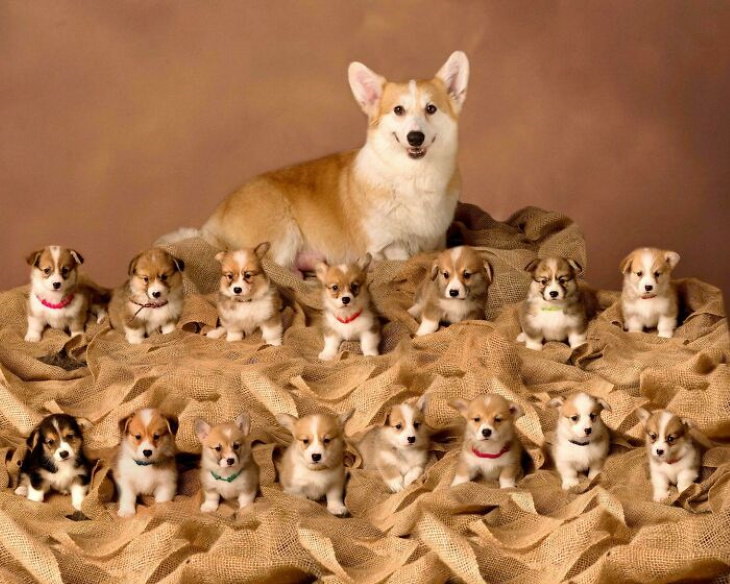 4. Sweet dreams!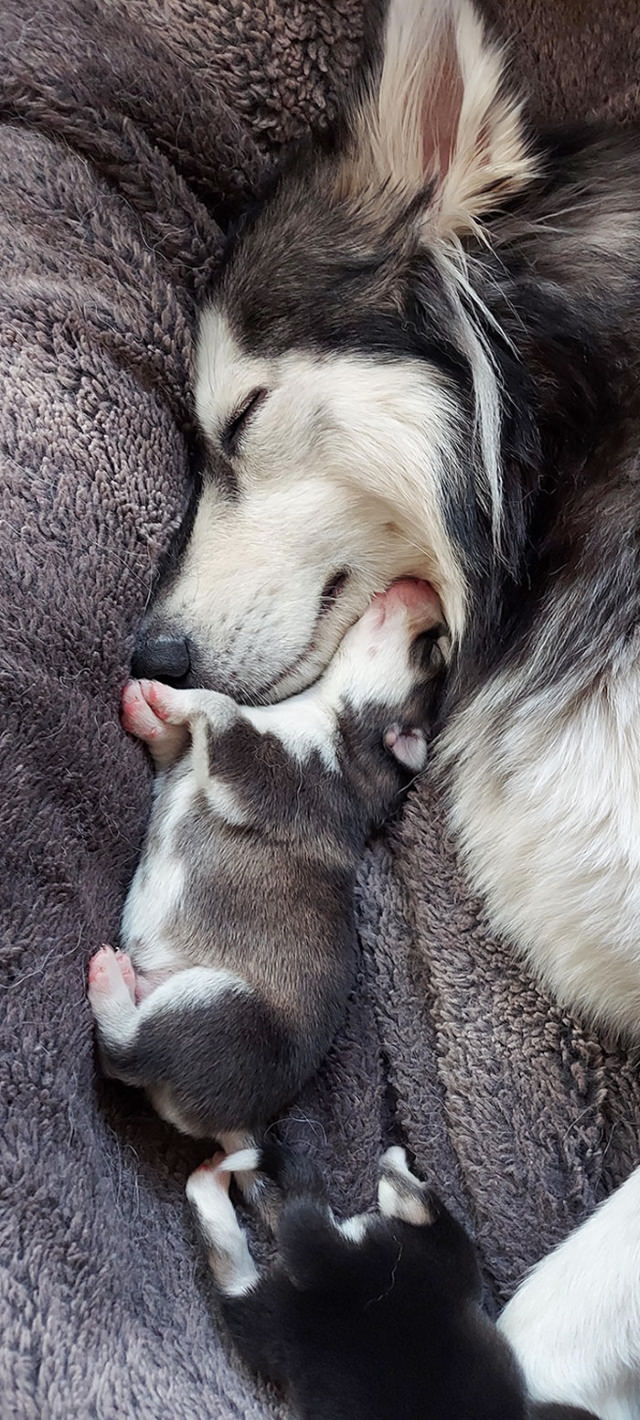 5. These people have their hands full with Labrador puppies...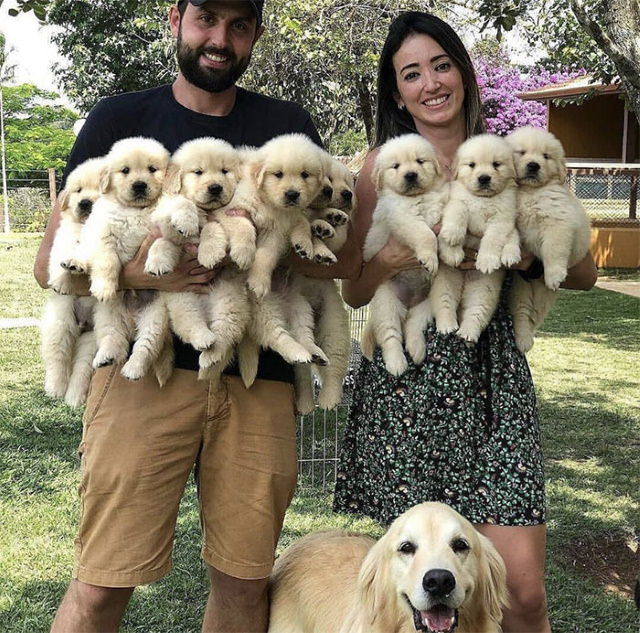 6. "Not quite what we were expecting. Our foster dog and Golden Mix gave birth yesterday... to baby cows. She is one proud Mama."
Related Article: The Love Between Mother & Baby
7. The expression he made when he saw his puppies for the first time...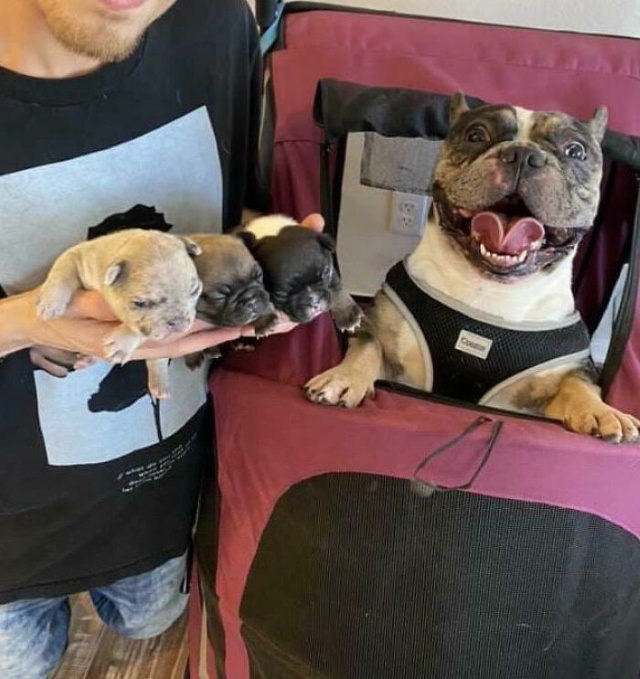 8. A mother always protects her little ones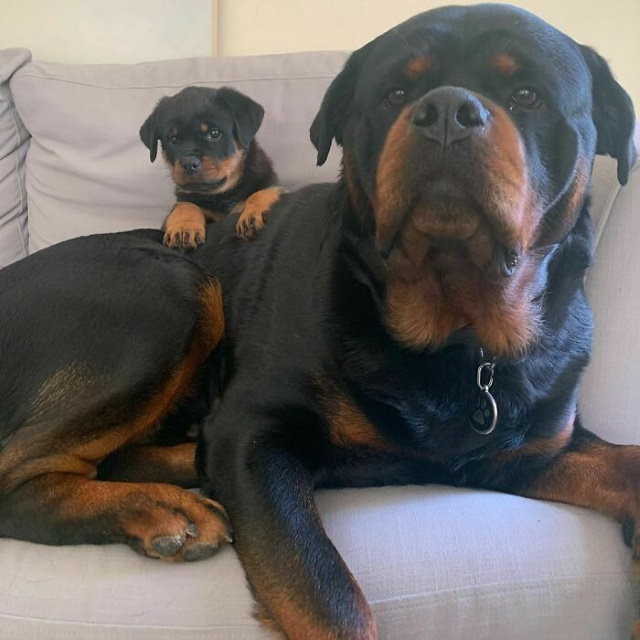 9. Just look at those cute paws!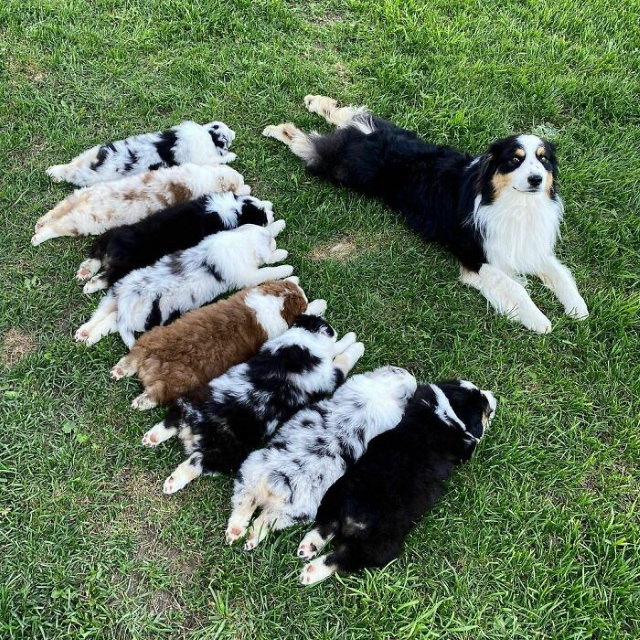 10. She couldn't be happier!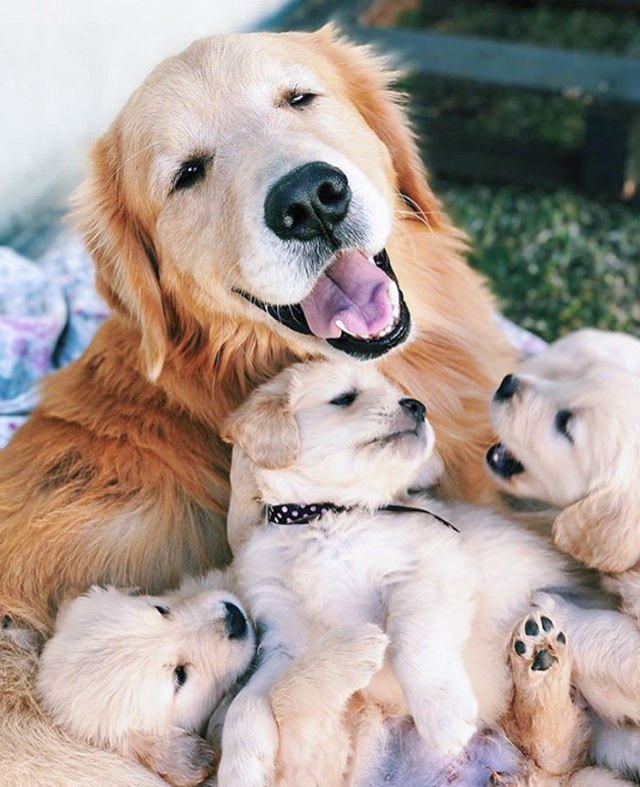 11. Aren't pitbull puppies the cutest?!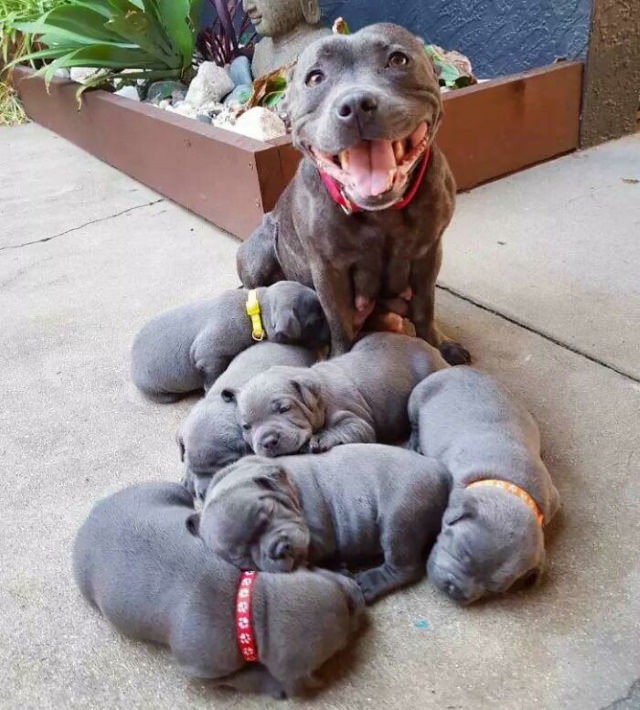 12. Lab puppies come in all sorts of colors, and here's the full range: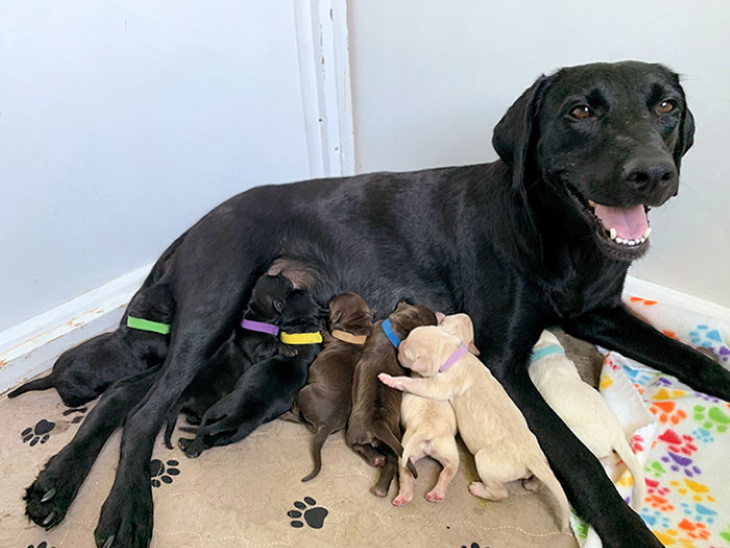 13. "Repeat after me, kiddos."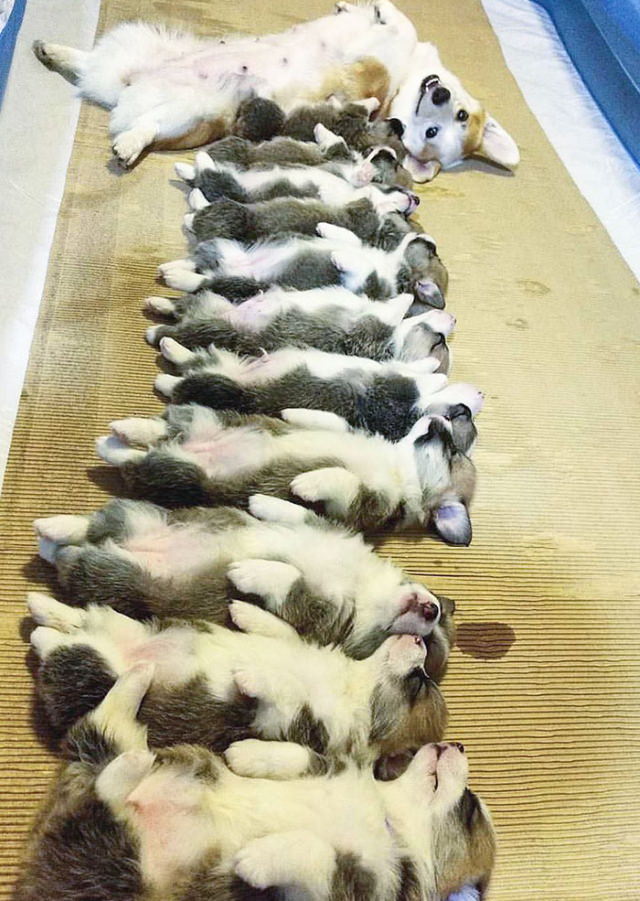 14. Like mother, like pups!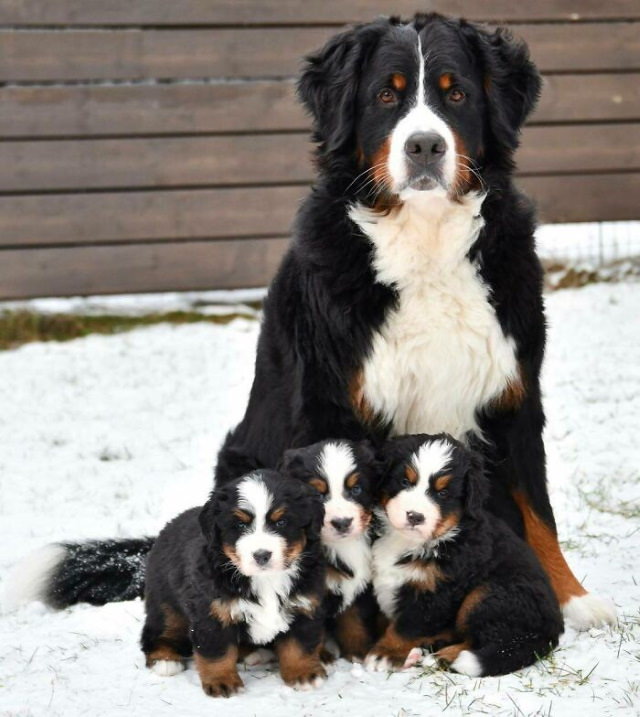 15. She's so proud of her babies!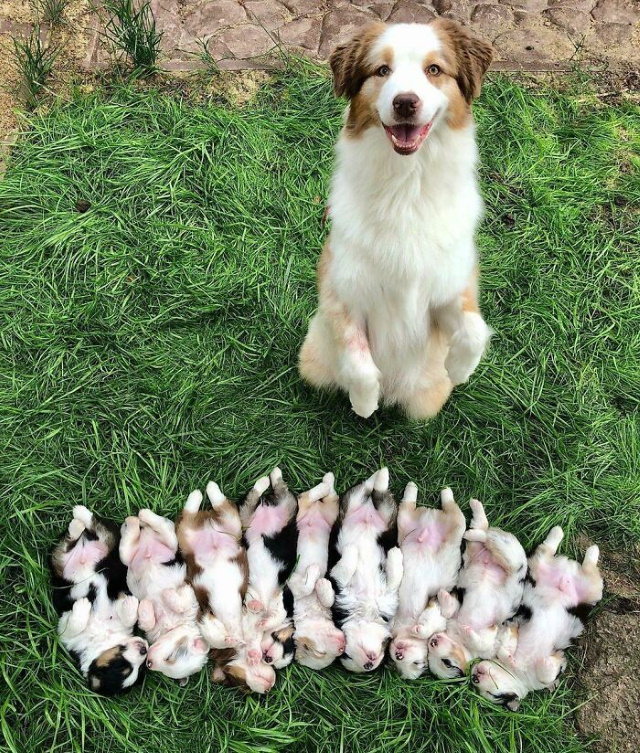 16. A hammock full of husky babies!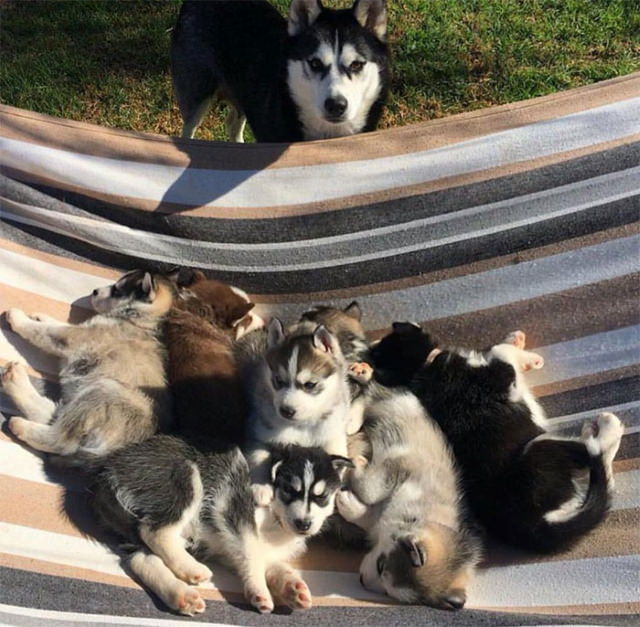 17. It's family picture time!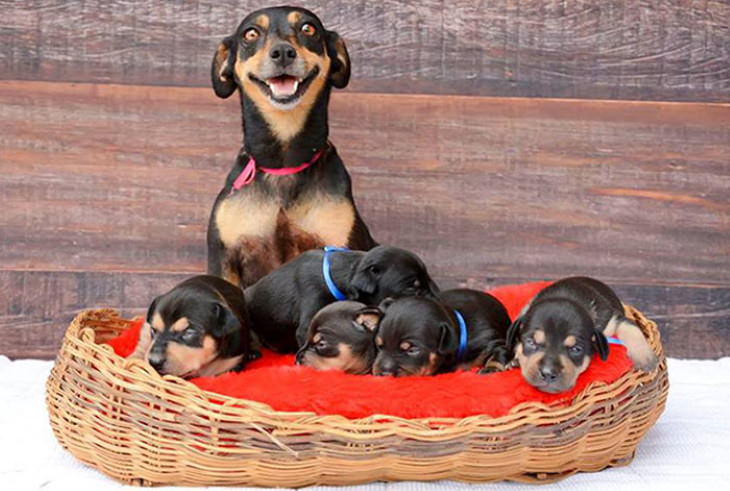 18. This is the most photogenic dog mommy we've ever seen!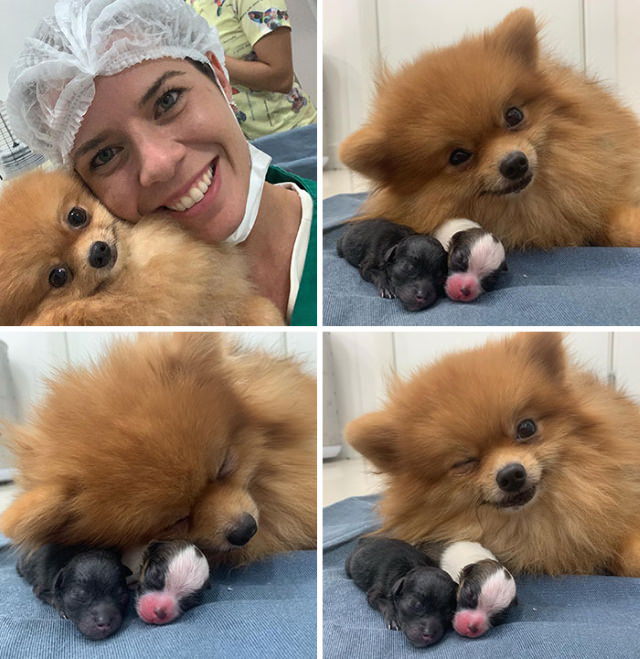 19. Smile for the camera!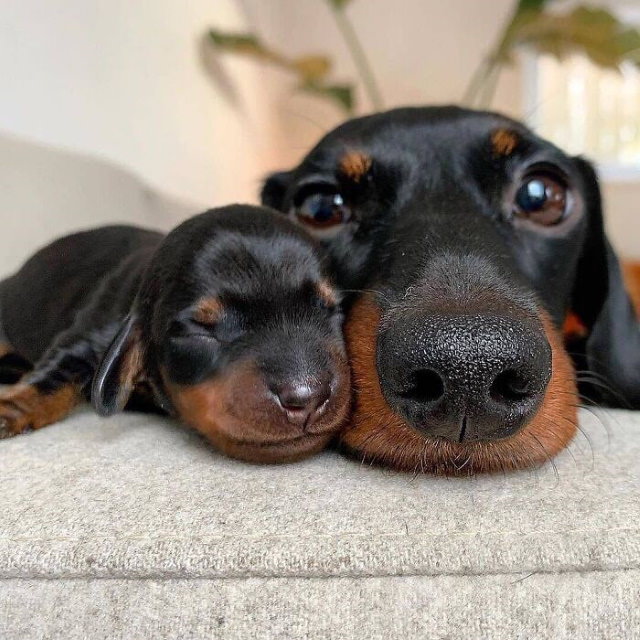 20. How adorable!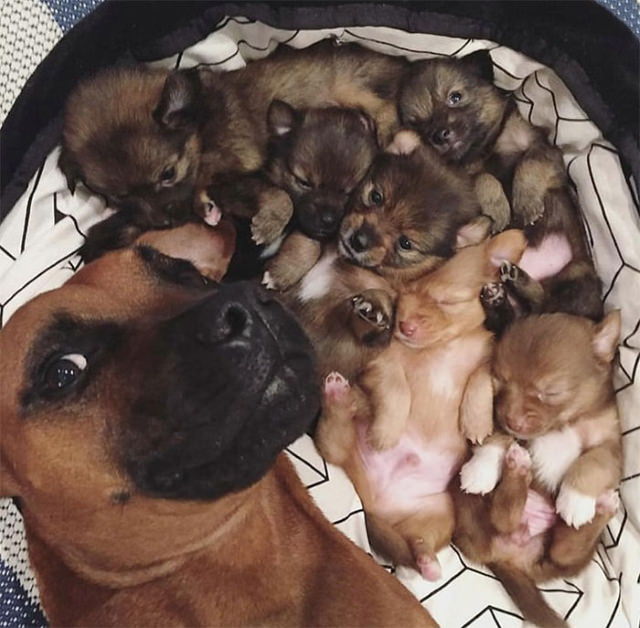 Share this cuteness with all dog people!